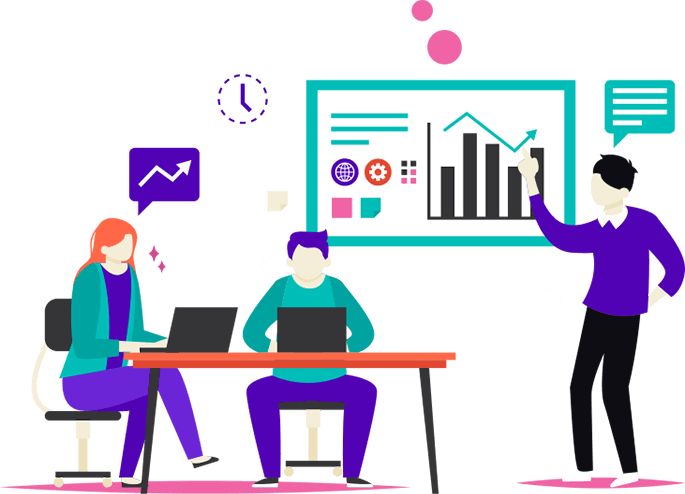 Why You Should Focus on GMB Optimization and Search Engine Optimization
When you have a limited budget at your disposal for ads, as is the case with most small and medium businesses, you need to manage your priorities. Paid marketing is a good option to gain targeted leads in quick time but the cost of acquiring those leads might turn out to be too expensive as they usually range anywhere between 3 to 100 dollars per click. This is where you can get qualified leads minus the expense with SEO and GMB  Optimization. The cost involved in acquiring your My Business Page is literally free and once you are in the top 3 search results in SEO and Google My Business Listing, you are virtually assured of getting leads that will convert.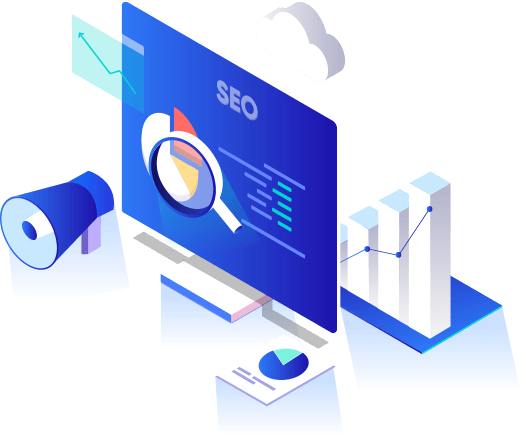 About SEO Corporation
Any business that is online has to be seen and found by potential customers. However, simply getting visitors to your website will not be enough to get conversions. Sales will only happen when visitors to the website turn into customers. This is here SEO Corporation comes in. SEO corporation is in the industry for the last 10 years. We have more than 587 clients in 57 countries in 4 continents. Right from analyzing a competitor's website to conducting a detailed SEO audit of your website with on-page, off-page and technical SEO Optimization, we will do everything that keeps search engines and customers happy. Whenever people are in need of quality SEO and Google My Business Optimization Services, it is no wonder that they think of us.
Our GMB Optimization and SEO Approach
Our GMB Optimization Services and SEO approach is simple but not simplistic. We consider all aspects of a customer's journey and adopt a 360-degree approach. Our SEO process embraces a judicious mix of audience research, technical SEO Optimization, optimization, promotion and measurement. All these aspects have one target – t lit your business on Page 1 of search engines. To achieve this, we ensure that you can spend your precious time growing your business while we take care of on-page optimization, off-page optimization, technical SEO, SEO auditing and competitor analysis. The best part is that we do all of this within the strict guidelines of Google and follow white hat practices. No black hat or grey hat practices are within the ambit of our work.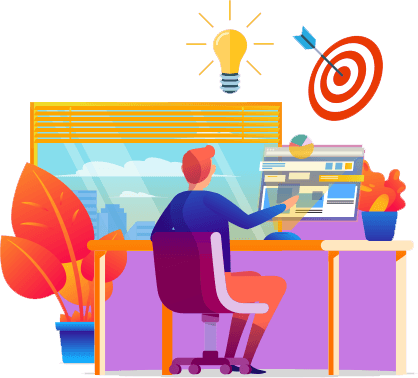 Our GMB Optimization Process
Make your business the darling of the masses and the talk of the town
1. Fill Descriptions
We visit your GMB to fill in your basic business information. As a provider of GMB Optimization (Google my Business listing Optimization Services), we work through options such as business category, contact information and opening hours. We upload high-resolution photos to give customers a visual idea of your business. We make sure that we get the name, address and phone number (NAP) of the business correct and it matches the information on the website and across any other directory listings. While it may seem very basic, most people make the mistake of choosing the wrong category or have different contact information from their website.
2. Verify Google My Business Page
Once you have claimed your GMB (Google My Business) Listing, it is time to verify your business. Most local businesses need to use a two-part verification process. Google will send a PIN number via snail mail which will be used to verify that you are the business owner. We take the PIN, log in online and use the PIN to verify your business. Google ensures that all listing are correct using this method. It prevents any other fraudulent identities from claiming the business as theirs.
3. Services
Services allows you to add products and services to your listing. Some businesses don't fit into any one particular 'category listed on GMB (Google My Business). This problem can be overcome by adding keywords relevant to the business within the business name field. This is a good way to highlight the products or services that are the signature of your business. Consumers who are searching for these products or services will be quickly drawn to such a listing because of the additional features on your well optimized GMB Optimization. The page will communicate trustworthiness to them.
4. Posts
Posts are useful when a business represents a special event, offer or simply wishes to put the spotlight on one particular product or service. We set this up for your business whenever your business needs to promote any special event or special offer. This is a great but as yet, lesser-explored way of standing out on Google search results. Each post can be up to 300 words in length and can include a photo or a clickable call to action button. In case of an event, there is the option to put in a date range too.
5. Reviews
Reviews aren't a new feature but our top-notch (GMB) Google My Business local listing SEO can still help your business stand out in the crowded local SERP space with certain strategies. We actively cultivate reviews and ask customers for feedback. We respond to your reviews as it is a crucial part of online reputation management (ORM). According to studies 30%, people feel that the very act of responding or not responding to online reviews by local businesses was a key factor for them to judge a business.
6. Videos
From 2018, onwards, Google allows users to add a 30-second video about their business to their GMB listing. Videos are one of the best ways to attract the attention of a prospective customer. We definitely try to do this as part of your business profile because this provides an excellent opportunity to show the creative streak of a business and as well as add a personal touch to your listing. A video tour could be the most ideal way to showcase a business such as an entertainment complex or an exhibition organized by the business.
Our 6 -step-SEO Process
To make sure that your business ranks in that first page of Google search results, we make a 6 –step comprehensive SEO strategy
Analyse Your Website
We analyse your website with an SEO audit that strips away the layers surrounding your website and takes us to its heart. The SEO audit is a must for any business website. This helps to gain insights into the website such as the way your individual pages are working and the traffic that is landing on your site because of the existing elements on the site. A comprehensive analysis of your website will be usually performed at the beginning of a new task or every quarter. The SEO audit will consist of technical analysis, on-page analysis, off page analysis, keyword research, speed optimization and competitive analysis. A thorough analysis of your website is essential to ensure a bug-free and smooth user-experience for your consumers.
Competitor Analysis
We use the most advanced and up-to-date competitor analysis tools to reveal your competitor's secrets before you. You will be able to understand which SEO tasks to prioritise and which to leave for the time being. Your competitor's weaknesses will be yours to exploit and their strengths can be replicated by you. We will do fine combing of your website for metrics such as domain rating, estimated keyword rankings, do backlink growth study to understand competitors' Link Building tactics, study traffic breakdown by country, find broken pages, spy on competitors' organic keywords , identify content gaps, backlink gap analysis, keyword gap analysis and analyze popular content for which the competition is ranking.
Keyword Research
Keyword research helps to find what a particular website's audience is searching for and having identified those words, what is required to rank those keywords. Our keyword research process is done using our in-house parameters and also sophisticated keyword research tools. We discover both high and low competition keywords, derive their seed words and further find long-tail keywords from them. We analyze your competitor's keywords and find out what they are ranking for and what they are missing out on. We even go to the lengths of identifying keywords based on seasons so that we understand which content strategy to adopt. We are in sync with 21st-century advancements and thus AI, augmented reality and voice search optimization are technologies that we will prepare your website for.
On-Page optimisation
As the name suggests, on-page optimization is the search engine optimization that is done on the pages of the website. On-page optimization is done so that the website is optimized for search engines and readers alike. The goal of on-page optimization is two-fold. One aims to understand how to achieve the best possible search engine ranking and the other aim is to see how a particular page of the website is connected to the other pages on the website. Search engines look at various metrics such as keywords on the page, meta tags, HTML tags, content, links, URL and redirects, loading times and website structure. We make sure that these and more elements are present on your site and the website is found by search engines.
Off-page optimisation
Off-page optimization is everything that is related to how your website interacts with the other websites on the internet. Off-page optimization relates to activities such as link building, how the page is doing on social media and overall brand marketing. Social signals such as likes and retweets, comments, reviews and quality backlinks for websites are just some of the elements of off-page optimization. Off-page optimization is necessary to help a business gain visibility and capture an audience. We will help you to create the quality content, maintain the presence required on social media platforms to get better social signals and get more links from reputed high domain authority sites to your site.
Technical SEO
Technical SEO means the SEO practices that help search engine bots crawl through a website and make sense of the information contained on the site. We ensure that all the SEO on the website is perfectly in place and all the code up-to-date according to Google's liking. A complete technical SEO audit is done on your website where elements such as Crawl analysis - to find and fix errors that affect SERP visibility, Indexation – Proper indexing of web pages for organic search and XML sitemaps – to provide context about the site is structured are looked upon to ensure that you remain in the good books of Google. We also ensure that your website is mobile-friendly, there is no keyword cannibalization, duplicate content and broken links.
9 Benefits of Local SEO or GMB Optimization Services
According to Google, more than 46 % of the all searches have local intent. Yet, businesses regularly fail to take advantage of this fact by not registering on the -free-to-use Google My Business platform. Here are 9 benefits that your business is missing out on. Claim these benefits today!
Show up in Google Maps Searches
Consumers always look at the proximity of a business to their location when searching for a local business. While a Google search is helpful, most consumers use Google Maps to locate nearby businesses. When your business has its own Google My Business Listing, your store location will also start showing up for people who are searching nearby for your product or service. This increases the likelihood of some of those people coming to your store to make a purchase.
Show up in Google's Local 3-pack
Local search results for businesses are shown in a pack of 3 where three local businesses are listed at the top for a given product or service. With Google My Business listing, you can greatly increase your chances of becoming visible in the top three. The best part of these listings is that not only do they show where your business is located but they show up before organic results thus making you instantly visible. In terms of numbers, brands that show up on Google's local 3-pack get 700% boost in clicks compared to brands that don't.
Earn trust from customers
The modern customer faces a big problem when it comes to developing trust for them to make a purchase with complete peace of mind. As a business, your job is to make this task easier for the customer and help them to buy the product. One of the big things you can do to accomplish this is to show customers that you have an actual physical location. People already trust Google and our Google map optimization ensures your business shows up in the local listings, which makes your business more trustworthy.
Star ratings boost your appeal
Reviews and ratings are a crucial element in increasing a customer's confidence. When was the last time you brought something online without looking at the ratings? When you have a Google My Business listing, customers will be able to review your business and leave feedback that others can see. You will get an unbiased opinion about what you're doing right and what you're doing wrong. The more you deliver quality products and a quality experience to people and the more you respond to people's reviews, your reputation will be enhanced. You will gain an edge over competing businesses.
Increase Traffic and Sales
Local businesses often face the challenge of getting a consistent number of footfalls coming in through the year This problem can be solved by having a GMB Listing. Businesses are as much as 70 % more likely to attract local visits to their store when they show up on local searches. Another interesting figure is that customers who visit a business after finding their listing on Google re more than 50 % likely to make a purchase.
Rank higher in results
When you provide quality, have consistent and accurate information on your Google My Business listing Optimization , you will be loved by Google and it will rank you higher in its Search and Maps results. This means Google will tell your consumers more about you. More potential customers coming to know about you is good news as it increases the likelihood of footfalls to your store or business. Higher visibility also results in more confidence building for your customers who will now correlate your business with trustworthiness.
Increase Engagement
Google My Business Listing help ease accessibility and increase engagement. Potential customers can easily access your website or call you with just one click of a button. In case you have a business, such as a restaurant, people can easily make a booking. When you're easily reachable and have a prompt service responding to potential customers, this increases the good vibes towards your business as you come across professional and helpful. Even if you don't get a sale immediately, people will remember your business the next time they need a product or service that you provide.
Free Google Advertising
A Google My Business Listing offers a form of free and fast visibility on google compared to other methods such as SEO. You, of course, have the option of running ads but then you also need to have certain budget in place depending on your requirements. Creating, claiming and verifying your GMB listing doesn't take much time. It also takes minimal amount of time to optimize your profile compared to building your website authority through organic results that will take months. This is a fast and cheap marketing strategy that you shouldn't miss out on.
Stand out from competitors
An effective Google My Business Listing offers a succinct profile of your business while depicting your value at the same time. All the essential information is given to your prospective customers and this enables you to stand out from competitors. Google is adding new things to its search results regularly such as answer boxes and related questions. These results will only increase in the times to come. Get your profile set up today with our google local business listing optimization (Google local listing Optimization) and start reaping the benefits.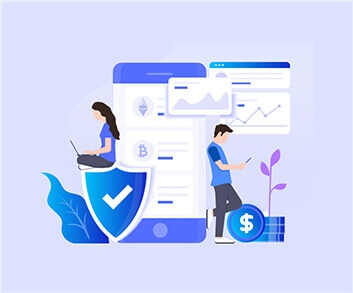 Twice profit than before
Sales, SEO, Visitor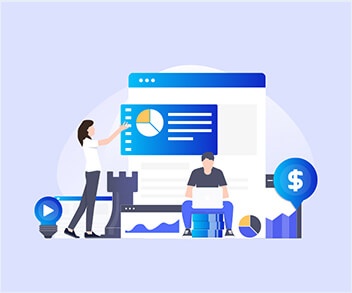 Built web faster & better
Sales, SEO, Web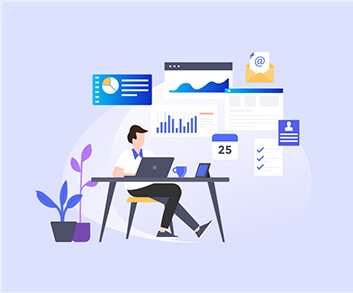 Million visitor growth
Marketing, Sales, Web
Frequently Asked Questions
If you run a local business, claiming and optimizing your Google My Business page is imperative for your business. Doing this will allow searchers to locate your business online while neglecting this crucial activity could adversely impact your sales.
Here is a detailed primer on everything about Google My Business listing.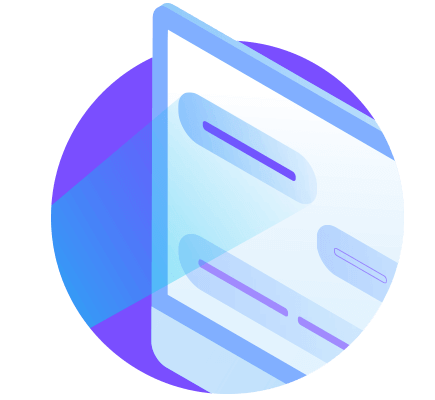 How to Claim and Optimize Your Bing Maps Listing
Go to bingplaces.com and sign in with your Microsoft account email. If you don't have one, you need to create one. The next step is to search for your business using your name and location or your phone number.
Search using both criteria as the business may be found using one or the other criteria. Also, in order to avoid duplicate listing search using old phone numbers or tracking numbers.
When you find your business, click 'claim your business'. If you can't find your business, click 'create a new business' to add your business to Bing.
Filling out your profile completely with all relevant details such as the description of your business, your products, services, hours of operation and contact information will let people get an overview about your business.
Add images to your listing as Bing Local is heavily tilted towards images. Your listing will rank higher when it has relevant images to go with it.
Earn reviews as people decide about visiting a business or not based on reviews.
Optimize your website with appropriate keywords and optimum page speed.
How to Optimize Apple Maps
Apple Maps can be optimized by first claiming your Apple Maps listing. This usually involves a phone verification. After claiming the business and signing in, you will see all the lists associated with your Apple ID account.
Apple allows you to edit your basic business information including business name, address, phone number, business categories, hours of operation, website URL and social media URLs.
Since, it takes its data such as reviews and photos from external sources such as Google, Yelp or Bing you need to make sure that you have optimized those listings along with your Apple Map listing.
What is Google Maps Optimization?
Google Maps Optimization is the process by which your Google My Business listing is optimized in such a way that your chances of breaking into the top 3 most relevant local listings increase exponentially.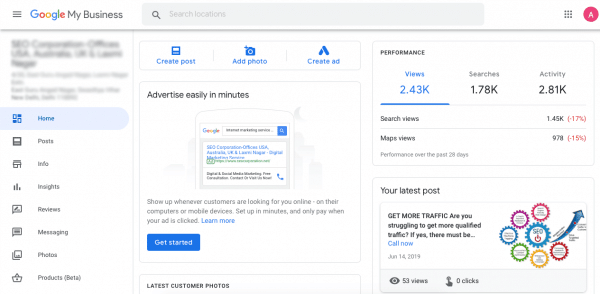 Why is Google Maps Important for Local Businesses?
Google Maps is important for local businesses because Google Maps shows top -3 spots of everything that is being searched for in Google Maps.
Statistically, 80 % of consumers who searched for a local business on their phone visit that business within 24 hours. The interactive nature of Google Maps means that people can directly find directions to the business and even make a phone call to the business from the search results.
According to a Google study, 70 % of mobile searchers use this click-to-call feature. Therefore, it is very important for a local business to show up on Google Maps.
Do I Have to Pay for a Google Business Listing?
No, you do not have to pay anything for a Google Business Listing. It is absolutely free and can be optimized and managed by you at no extra cost.
How to Add a Call Button to My Google Business Page?
You need to be signed in to Google My Business and then click 'Create Post' or click 'Posts' from the menu. In the posts carousel, you will see different call-to-action buttons and one of them will be the 'Call Now' button.
You can choose the button by clicking on it and it will now feature at the end of the post that you create.
Choosing the 'Call Now' button for your post means that anyone can tap on the 'Call Now' button and this will place a call to the primary phone number included in your Google My Business listing.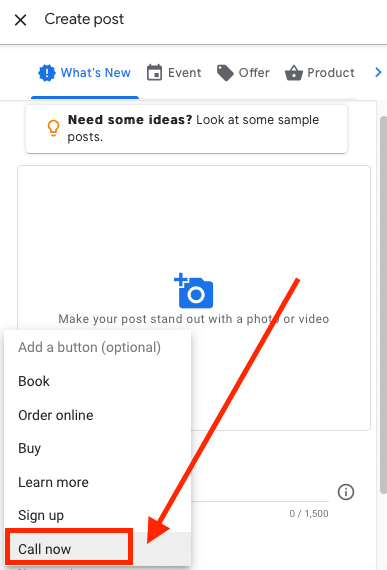 How Do I Add a Second Location for My Business on Google?
A location group is a business listing that has a collection of multiple locations which are managed by a user group or an organization. To add a new location to an existing location group, one needs to sign in to Google My Business and click on 'Manage locations'. There will be a drop-down menu from where you can choose a location group. Click 'Add location' and enter the name of the business, location, and other relevant details. In order to create the new listing, follow the prompts.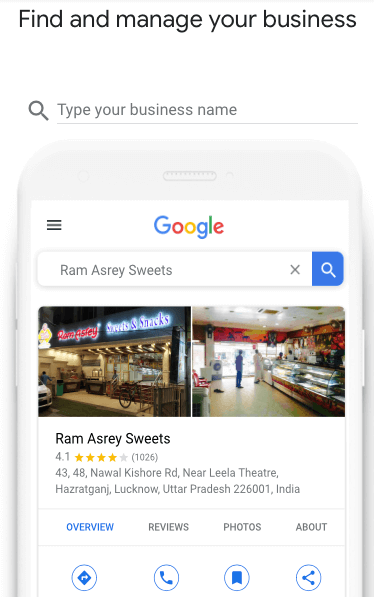 How Do I Change My Address on Google?
1. Sign into Google Maps.
2. In the search box type 'Home' or 'Work'. This will show you the relevant address.
3. Click 'Edit', next to the address you want to change.
4. Type in a new address and then select 'Save'.
How Do I Change Incorrect Information on Google My Business?
Correcting incorrect information on Google need not be a headache.  To change information or make minor edits, sign in to Google My Business. You need to be logged in with a card view instead of a list view.
Choose the listing with incorrect information, and choose 'info'.
Identify the section you want to change and you can also delete a section that is no longer applicable by clicking the "X". Once the changes or deletions are done, click on "Apply".
You can change your business name, business address, phone number, website, category, business hours and business photos.
How Can You Verify Your Business?
If you are a business owner or manager, business information needs to be accurate on Google. There are different ways of verifying your business. Of course, before verifying your business, you need to claim your business.
1. Verify a business listing by mail
In order to verify your business listing by mail, you can enter your business address in Google My Business. A postcard with a verification code is sent to you within 14 days. Once you get the postcard you can verify your business.
2. Verify a business listing by phone
This is applicable only for select businesses.  If your business is eligible for a verification code by phone, you'll see the 'Verify by Phone' option when you request verification.
3. Verify a business listing by email
This is again available for select businesses and if your business is eligible, you'll be able to see it.
4. Instantly verify a business listing
You might be allowed to verify a business listing if you have already verified your business website with Google Search Console.
5. Bulk verification
Bulk verification is available for the same businesses that have more than 10 + locations.
Why Choose Us
Here are 6 strong reasons to choose our digital marketing services. We can be your one-stop Internet Marketing service provider for all your requirements
Strong International Experience
More than 587 clients spread over 57 countries in 4 continents have given us enough experience to handle any kind of online issues.
Proven Experience
150 years of quantifiable cumulative experience are what makes us one of the best in domain. There is almost nothing that we have not seen or heard about in this domain.
ROI based Methodology
We generate 10000+ leads per month for our clients. We give you complete value for money or else return your money.
Long-term sustainable results
Our SEO process has got all the bases covered so you can rest assured that the results that you will get are going to long -term and sustainable.
Data-driven strategies
We don't do anything based on popular trends or the latest 'in' thing. Everything is backed by data that we collated based on hundreds of successful projects completed by us. So, that we give you only those things that work.
No Long-term Contract
Unlike many other SEO companies, we don't bind you in a long-term binding contract for 6-months or 1-year. You can cancel contract in a month if you are not happy with our services.
Want To Get More Traffic And Leads?
Anything On your Mind. We'll Be Glad To Assist You!