India's Largest Media Group Honours Vishal Vivek by Publishing His Story in Its Book- I did It! Vol 2
The Times Group recently published the second collection of brief biographies in its latest book "I did it! EXCEPTIONAL STORIES OF PEOPLE WHO MADFE IT LARGE! Volume 2. Authored by former journalist and acclaimed writer Prachi Raturi Mishra, I did it has immortalized 20 stories of struggle, sorrow and success one of which belongs to Vishal Vivek.
I did it! EXCEPTIONAL STORIES OF PEOPLE WHO MADE IT LARGE! Volume 2 documents Mishra's interviews with some of the biggest household names who faced exceptional struggles with even stronger exceptional willpower.
These stories of struggles and success chronicle extreme hardships, pain, suffering, courage, determination, unfettering ambitions of men and women who decided to not let circumstances get in the way of their dreams.
I did it! Vol 2 celebrates the fighting spirit of the exceptional men and women featured.
Vishal Vivek, the boy who fought his way through loss & despair
A boy who lost his father at a very young age and accepted the responsibility of 7 sisters and mother at just 15. Life was not always very kind to him and he admits to having seen the darkest of days when loan officers repeatedly served the family notices saying their only house will be confiscated.
The family faced electricity disconnection for nonpayment of bills and couldn't pay the piling medicine bills for the ailing father. More than a decade has passed since and the boy who once struggled to buy medicines for his father now heads one of the leading SEO companies of India, SEO Corporation. Vishal Vivek found the company, SEO Corporation, in 2011 and started using a second-hand computer and without any money. For a year, he depended on his friends for everything and with sheer determination and his fighting spirit, he set up a strong company with an ever-expanding client base employing 40 full-time employees. They have diehard fans in every continent of the world except Antarctica, where Penguins are not internet savvy.
I did it! Vol 2 chronicles 19 other inspiring stories of famous people like the International footballer, Pratik Shinde who lived in chawl growing up, Manoranjan Byapari who pulled a rickshaw and led a convict's life before he becoming a successful author. Other major names include famous Chef, Author & Director Vikas Khanna, well-known choreographer & actor Dharmesh Yelande, beloved comedian Bharti Singh, weightlifter Punam Yadav among others.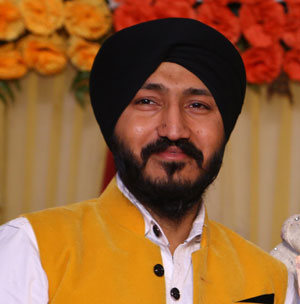 The Times Group
The Financial Times stated in 2015 that the Times Group is India's largest media conglomerate. If the Audit Bureau of Circulations reports is to be believed, the Times of India had the largest circulation of any English-language newspaper in the world, with 3,321,702 average qualifying sales in 2014.
The Times Group owns The Times of India (world's largest circulated English newspaper), the Economic Times, FM Radio Mirchi, the Planet M music store chain, the biweekly magazine Femina India, the Indiatimes portal, the 24 hours English news channel Times Now, the Bollywood news and music channel Zoom.
The group has also founded a few other awards that are coveted honours in the fields of fashion, movies and business in India – namely the Miss India title, Filmfare Awards (movies) and the Economic Times Awards for Corporate Excellence.
Vishal Vivek's Life Journey
From working to support a family often at the age of 16 to running an Inbound Digital Marketing Company with international clients, Vishal has made it large.
Was: A 15-year-old boy from Sitamarhi, Bihar left to fend for a family of ten after his father became bedridden.
Is: COO, SEO Corporation, an inbound digital marketing company with clients in USA, Europe, Australia and New Zealand to name a few.
First Earning: 300 INR from tuitions when he was 16.
Once you decide your goal, start early.
It was one of the most awaited times of the day, when the electric bulb lit up, for it didn't, for more than two hours in the day. It was a luxury to own a radio those days and useless to have a television set, thanks to the no electric supply.
Vishal Vivek
Growing up in Sitamarhi, one of the remotest places in Bihar near the Indo-Nepal border, was anything but easy in the 1980s. But Vishal Vivek learnt to grow up happy, like his seven sisters, making do with what they engineer father could afford. They had to study either in the daylight or under lanterns when darkness crept into the small home.
They found joys in the small things of life.
In fact, reading was the young boy's favourite hobby from the time he was 8. But he would read anything other than his course books- Ramayana, Mahabharata, Gita, Puran, Nehru, Premchandra and Rabindra Nath Tagore, to name a few. To instil serious discipline in the young lad, 11-year-old Vishal was packed off to a hostel in Banka district of Bihar At 15, when he returned home after his Class X boards, his happy world came crashing down. His father was suffering from Alzheimer's and had been bedridden for a year With his father unwell and no male member in the family, Vishal had to leave the hostel and stay with his family.
"In Bihar, even a young male is considered more capable than old females, sad but true," says Vishal, now sitting in his office of SEO Corporation, a six-year-old company he co-founded and scaled up organically At 32, he is today a motivational speaker, has an e-book to his credit and has published more than 200 articles and blogs.
However, the journey from Sitamarhi to Delhi, where he now lives and works, has been full of once-a-day meals, sleeping at railways platforms and spending sleepless nights worrying about his sister's marriage. But the 15-year-old knew that he had to play the default role of a brother, father and the guardian of his family. His father's illness, combined with no salary for a year, had brought the family often to the edge. And if meeting the daily expenses was not bad enough, there were the mounting bills that seemed to be an endless pit, though the siblings were giving tuitions to meet the household expenses.
The electricity to the house was disconnected due to nonpayment and LIC began sending them legal notices for not paying the outstanding loans The siblings wrote several letters to various departments, begging for mercy. When nothing worked, Vishal did what he knew best- read. He read about all the departments- his father's office, LIC and the electricity board- and decided to file cases against them.
After four years of court cases against the concerned departments, they won almost all. The four years, however, were also the toughest. From sleeping on platforms to walking several kilometers to save money and travelling in passenger trains between Ranchi, Patna, and Muzaffarpur, he did it all. The remaining loans were slowly cleared by selling his mother's jewelry.
Meanwhile, Vishal enrolled himself in Class XI and married off one of his sisters a year later. Kolkata being the closest city, he left home to find a job there. His teacher's empty flat helped him with free accommodation. He began giving tuitions and enrolled for BSc in Physics from IGNOU (Indira Gandhi National Open University). With a membership he had managed through someone at the Indian Statistical Institute, Vishal began reading again, and the hopes of his childhood dream of becoming a scientist was rekindled.
"Tough Times has not ended. I still have some great days and some horrible ones. Earlier they were for survival, now they are for survival, now they are for growth- personal, professional and spiritual."
His father's worsening condition, however, made him rush back home. It was only after marrying off his second sister that he decided to move to Delhi He took a small room on rent and started preparing for CAT, MAT and XAT exams. The results were encouraging as he had scored 99+ percentile in verbal ability (English) His CAT scores in English got him a job as a content writer. With his first salary, Vishal bought a phone and a second-hand computer. Interestingly, the first job gave him more than he could see immediately.
Vishal quit the job after two months as the meagre salary couldn't help pay his rent and meet other expenses couldn't help pay his rent and meet other expenses. However, he didn't lose touch with a few friends he had made there, one of them being his current business partner at SEO Corporation. With no place to stay, a friend Nagendra Singh invited Vishal to move in with him. Today, Nagendra Singh is a director in SEO Corporation Challenges, feels Vishal, are an essential part of life, "Tough times have not ended. I still have some great days and some horrible ones. Earlier they were for survival, now they are for my growth- persona, professional and spiritual," he says philosophically.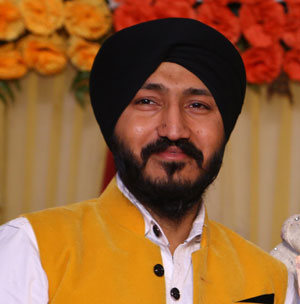 Vishal Vivek
SEO Corporation interestingly happened only with 8,000 INR a month, the salary he had been making. He got a friend with IT knowledge to design a website and Vishal began writing and promoting it. The year was 2011 and Vishal read about search engine optimization and slowly began promoting it. In March, the young man got his first client on LinkedIn. A month later, his father passed away. Vishal's first salary was unfortunately used to travel home to attend his father's funeral Emotionally drained, Vishal immersed himself deeper in work, sometimes working for 36 hours at a stretch. The more he read, the more he wanted to try things out. He read about digital marketing and began implementing it. And though the next client came after nine months, Vishal had learnt the art of patience and tenacity. For entrepreneurship, he says, is like a roller coaster ride with lots of ups and downs, and he was not the one to give up.
Clients slowly started coming in. In three years, SEO Corporation almost touched the revenue of one crore.
Interestingly, not a single was spent on marketing. Vishal, like his name, has large dreams for India. "We are currently working on a few products, which if successful, could become the next Google or Uber of India, I want to see India as we see Silicon Valley today. I tell aspiring entrepreneurs, "Once you decide your goals, start early, keep learning, be around people better than you, and never ever give up," he says, the soft face and softer smile not showing an inch of the fire burning inside.
Want To Get More Traffic And Leads?
Anything On your Mind. We'll Be Glad To Assist You!