Free Blog Post Checklist for Inbound Marketing and SEO Most tasks are easier if you break them down into their component parts, so let's break down blogging. Describing your blog topic, keywords, target audience, and the type of blog post might look like the simplest part of your blogging, but it's arguably the most important.
Free Blog Post Checklist for Inbound Marketing and SEO
Most tasks are easier if you break them down into their component parts, so let's break down blogging.
Describing your blog topic, keywords, target audience, and the type of blog post might look like the simplest part of your blogging, but it's arguably the most important. These are the fundamental building blocks of your blog post.…
4 Tips to Identifying the cause of Google SEO Ranking Drops
4 tips to identify the cause of Google SEO ranking drops
Most website would be quite familiar with suffering from an SEO ranking drop at one point or another. This could be from small keyword fluctuations on Google, to complete website penalisations.
Naturally, when major search engines like Google have detected any form of algorithmic ranking manipulation, the offending website will suffer from a minor or major form of penalisation.… Article Published by Daniel Law
36 Tried & Tested SEO Tricks That Have Actually Produced Results
The author shares 36 best SEO tricks that have proved to be practical as well as produced results. My contribution is included at #36 and it is about content. Refreshing it frequently making it more relevant with keywords and search phrases.
Throwback: Eight of the Greatest Changes in SEO in the Past Ten Years
In terms of progress, SEO is one of the most influential marketing channels in the world. The reason being is that SEO is one of most progressive fields in terms of innovation and updates. Google regularly makes changes to their algorithm to make SEO more rewarding for website owners or to weed out the black hat SEO practitioners. Article Published by Sean Si
Should I Spend More On SEO Or PPC?
What should you emphasize in your marketing budget distribution— SEO or PPC?
In other words, should you spend more on pay-per-click advertising or on improving your organic search rankings? Which one is more important, and which will result in generating more leads and increasing revenue? I'm going to show you exactly why organic search is more vital for your business than pay-per-click advertising.…
SEO – My SEO Story
My Search Engine Optimisation (SEO) adventure began more than four years ago. It has been a constant learning curve, and still is!
I follow industry blogs to keep up with changes within the SEO world. Examples of blogs I follow include Moz, Search Engine Land and one and only Inbound.org. Here is a strategy I used to rank a website and the result
Fusing Personalized Marketing & SEO to Improve Your Marketing
When it comes to reaching your audience effectively online, putting all of your eggs into one basket is a risky move. Since users have the ability to connect in so many ways, smart marketers and business owners are developing strategies that consist of a number of tactics meant to complement each other.
The entire concept of inbound was built with this idea in mind.
As technology continues to evolve, our strategies need to change as well. Two tactics that we have seen a lot of success with by fusing them together are personalization and SEO. In the video Ryan Shelley of Shelly Media Arts shares how SEO and personalized marketing can work together to drive better traffic and increase site conversions. Article Published by Ryan Shelley
5 Things Your SEO Forgot to Do, & Why They're Hurting Your Business
Almost daily I am asked what a business owner or web designer do as it relates to SEO. The truth is there is no one simple answer. There are tons of guides out there including my own on-page SEO checklist. Some of the guides are great and some not so much.
There are some things that SEOs are overlooking especially if they're not staying up to date. I have written about 5 areas your SEO may be overlooking and why it's hurting your business.
Article Published by Scott Gombar
Casey Winters on Pinterest's Retention Wins, and Why 90% of SEO Advice is Wrong
Casey Winters is the former growth product lead at Pinterest where he helped the service to crack international growth and surpass its 150 million MAU mark. He also previously led growth at GrubHub where he helped that company grow from three cities to over 500.
We talked to Casey about retention wins, a few failed experiments (and how he turned those around), and why most "SEO experts" are wrong.
Table of Contents
1. Pinterest isn't Facebook, and that's ok.
2. The North Star Metric for any business: you're optimizing for revenue, or for mission.
3. Your growth experimentation process is going to change.
4. How Pinterest leap-frogged local maxima.
5. Retention beyond growth.
6. SEO as a superpower.
7. From "Growth Hacks" to growth as a function.
How To Improve Your Value As An Strategic SEO Partner?
Sometimes retaining and improving client relationships is more than doing great SEO work. It takes lot of hard work and time to build that relationship with the clients. The real win is when your client refers new prospects to you because of the dedication you put in. Best seo company in india believes that there are four principles essential to retain and improve relationship with the clients which made them successful in becoming a more valuable partner to the organizations they represent ..
Best SEO Services in India
When it's time to find the best SEO services (Search Engine Optimization) for your website, you need a best SEO agency that truly understands your business and has the skills and expertise to build your online identity. Good SEO experts creates a great first impression for your clients and partners. We've vetted the leading SEO companies across the country to bring you the best of the best. We've made it easy to find the best SEO agency with our 2017 Top 10 SEO services list below!
Source: www.top10seofirms.com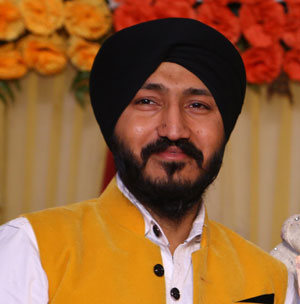 Entrepreneur, Virgo, speaker, writer, a pampered son & a loving brother. Featured as Inspiring Indian by The Times Group. Life is still unfolding for me. Lots to be written in the coming years. You can read some old news about me here: https://goo.gl/NGhwRi and my short story here( reprint of the story which was published in the Times Group book): https://goo.gl/cNtHgi Last but not the least, I am grateful to my mom & dad, my sisters, my friends, my fans for filling my life with love & happiness. Amen!