New Year is up, and so should be your tactics to attract more, relevant visitors to your website in 2018.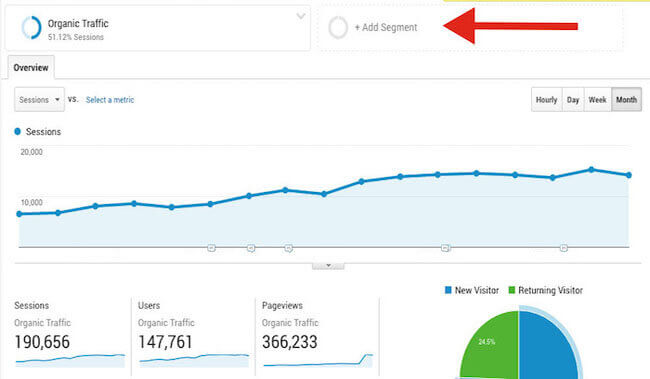 Here are 10 effective ways to make the most from web traffic in 2018:
Add Website to the Chrome Web Store – Chrome Web Store is an opportune place to get a good stream of traffic for website with any type of content. Adding website to the Chrome Web Store is a piece of cake with many perks following the action. It takes a little amount of time to start receiving free, relevant traffic from the Chrome Store.
Give a Brief and Effective Representation of your Business on SlideShare.Net – Slideshare.net present a lot of relevant, high-quality business presentations. The slide sharing service is owned by the professional social networking giant LinkedIn. Hence, it offers a great way to attract potential traffic towards your website. All you need to do is to prepare one (or many) effective slides precisely describing your business or some specific task related to your business offerings and processes.
Guest Posting on Genuine High Traffic Websites – Guest posting on high traffic websites is also a great way to attract relevant traffic to your website. Make sure the website you're guest posting upon is relevant to your business.
Have a Responsive Mobile Version – The tables turned in 2017 for mobile web traffic. More than one-half of the whole global web traffic accesses the Internet using mobile devices. Hence, it's important to have a mobile-ready version of your website to cater to the ever-growing number of mobile users. Moreover, conversion rates for mobile users are higher than non-mobile users.
There are several ways to optimize your website for mobile use. You can either create a mobile version of your website yourself or automate it using any of the various plugins available to automatically convert a system-oriented webpage into the mobile-ready version.
Make an Android App, Submit it to the Google Play Store – You can make a simple Android app for your website to target mobile users. For those looking to gain more traffic, it's worth the effort to make a relevant Android app and publish it on the Google Play Store. There are even tools available that allow making a publishing-ready Android app of your website in little time and less effort.
Optimize for Google – There's one simple reason why your website needs to be optimized for specifically Google Search. It is that over 70% of the entire global web traffic is catered to by Google Search alone. To do so, your website must be exceptional in terms of content combined with effective SEO. You can SEO audit your website anytime to check its Google optimization level and take important steps thereafter. Adding quality content and updating old content for relevancy is most important for making most from Google SERPs.
Optimize for Bing and Yahoo Too – Having a good position in the Yahoo or Bing SERPs also adds a lot of traffic to any website or webpage. As the WebSphere will continue growing in 2018, Bing and Yahoo will be used more. Hence, it is important to optimize your website for Bing and Yahoo too.
You need to register with Bing Webmaster tools to make the most out of the traffic coming from Bing to your website. Same goes for Yahoo too. Both Bing and Yahoo take account of total Facebook likes and Twitter tweets in their overall ranking algorithm. So, it's important to be socially active too.
Publish App to the Amazon AppStore – Once you've designed a relevant and quality Android app, you can publish it on the Amazon AppStore too. It is a great way of earning traffic, gaining traction for the past couple of years. Publishing an app on Amazon AppStore is as easy as publishing it on the Google Play Store.
Socialize – Engage with social media channels, such as Facebook, Pinterest, StumbleUpon, Google+, LinkedIn, YouTube, and Twitter. You can reach the relevant audience by making the most out of social media channels.
Update Regularly – Google Search is prioritizing websites with quality content and regularly updating websites with quality content with non-frequent updates. Hence, it is important to regularly update a website to have higher standings on Google Search, and other search engines.