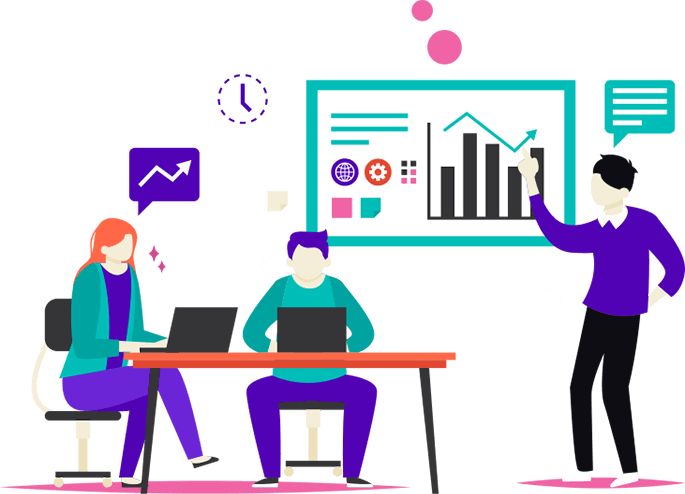 Revamp Your SEO Strategy For Guaranteed Success
Did you know, that a search for "dentist in NY" yields 196,000,000 results! That explains two things. Firstly, the term is widely used one, which demonstrates that people use web search to find dentists in their city. Secondly, there is a lot of competition among dentist websites in NY.
To make sure that your dentist websites feature on the first page when someone does a search for a dentist in your area, you need a robust and long term strategy. You'll need a mix of all kinds of SEO to beat the competition, whether it's on-site SEO, backlinks building, local search, or even voice search.
The big question – how do you find the time to invest in your SEO strategy? The answer – hire a professional SEO service for dentists. SEOCorporation has helped several dentist services in the USA, Europe, Asia, and Australia grow their web traffic by 5X, and multiple their queries, clinic visits, and revenues many times.
All our SEO services are focused on your dentist business, whether you're an individual practitioner or the owner of a large chain of dental care services. Remember, your business is unique, and your business goals are unique. You don't need 'any SEO service'; you need a business-oriented dentist SEO service, and that's what you get with SEOCorporation.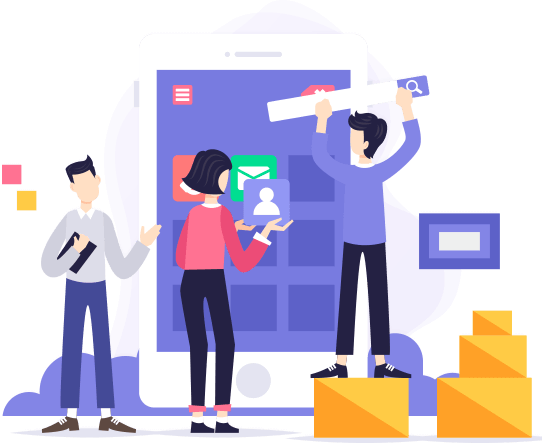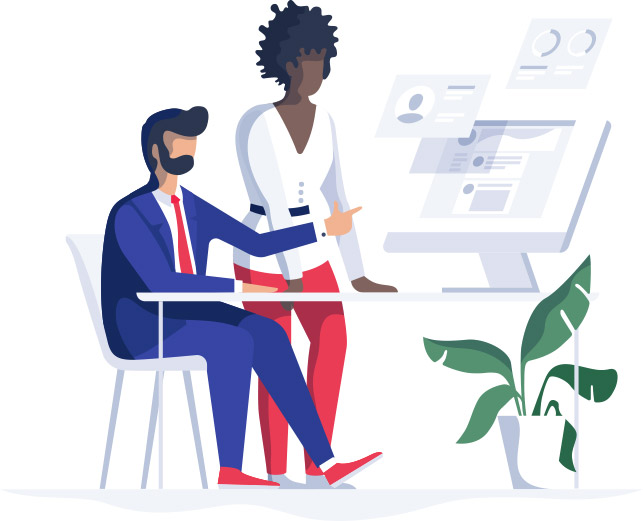 Why Choose SEOCorporation's SEO Service for Dentists Over Others?
Let's tell you some of the most persuasive elements of our dedicated SEO services for dentists, and then let you decide for yourself.
Assuming you already have a dentist website (if not, we can help you with our website building and content service as well), you'll need a detailed walkthrough of the SEO process. We make sure our consultants spend adequate time to help you understand all steps of the process so that you know when you can expect results.
We begin with a detailed audit of your dentist website, with a focus on content quality, keyword optimization, backlinks profile, site navigation structure, mobile-friendliness, page speed, etc. All these are key elements for successful SEO for your dentist websites.
Next up, we devise a long term content marketing strategy, with the aim of getting high-quality backlinks from reputed medical niche websites. Plus, we conduct detailed keyword research and optimize your web content for the selected keywords.
Local SEO and voice search are crucial if you wish to appear at the top in a 'dentist near me' or equivalent search. To achieve this, we invest a lot of effort in securing and optimizing your Google My Business listing. This is followed by a campaign to list your business in as many directories as possible, with consistent NAP (name, address, and phone number).
All this while, you get insightful progress reports from us, which keeps you well in sync with our SEO teams. Also, we make sure our SEO activities for your dentist websites remain aligned with Google-approved whitehat SEO methods. We guarantee that your website will get many times more traffic, and your clinics will hence get many times more footfall, because of our dentist website SEO services.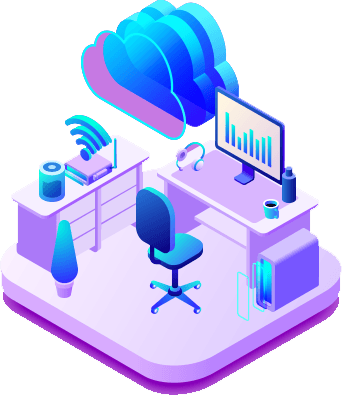 Get your free quote today
Our Search Engine Optimization Process for Dental Websites
Comprehensive Dentist Website SEO Audit
The first step is a detailed SEO audit for your website because we need to know where to begin, to prepare the right roadmap for reaching the destination. The key components of our SEO audit process are:
Technical SEO problems
Website navigation structure analysis
On-page SEO health check
Backlink profile
Current UX
Content issues
Our SEO audit for your dentist websites extends even beyond the basics. We don't want to spend time repeating tasks that you've probably performed already (or maybe your previous SEO service provider did that). Our approach while conducting the SEO audit is – let the good practices continue, eliminate the bad practices, and transform ordinary practices into great practices.
Setting Up Google Analytics
Your current Google rank is just a number unless we analyze it in the context of several other parameters such as:
Average time spent per page
Click-through rates
The monthly volume of traffic for keywords you rank the highest for
Cost per click for your target keywords
Number of unique website visitors
Bounce rate
Highest performing keywords
Competitiveness of the keywords
With all these metrics, it becomes easy to prepare a business-focused SEO strategy, with the ultimate aim of getting you more business.
Keyword Analysis for Your Dentist Website
Your dentist business is a medical service, and people search for it in a very different way as compared to others. Here is the kind of search queries for which you'd want to feature on the SERPs.
'Dentist near me' searches
Dentist service reviews
Dental health queries
Dental health best practices
And whether your web pages rank high for such queries depends on the keywords you target. We begin with a brainstorming session so that we understand how you want to position your business. The first list of keywords then becomes a source for further analysis to find keywords that have:
High monthly traffic volumes
Low competition
We also conduct keyword research with a focus on local SEO and voice search, to make sure your SEO strategy is future proof.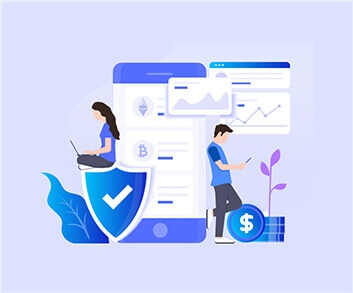 Twice profit than before
Sales, SEO, Visitor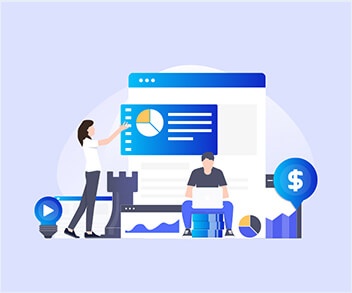 Built web faster & better
Sales, SEO, Web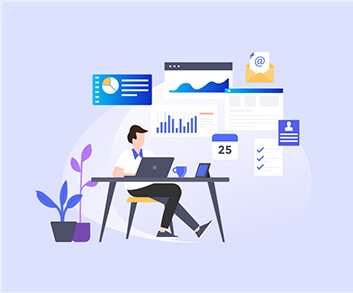 Million visitor growth
Marketing, Sales, Web
Why is SEO important for dentists?
Dentistry is a lucrative business, with the average annual salary of a dentist being north of $188,031 in NY! Of course, dental health care businesses earn a lot more, once they have a steady inflow of customers.
Do a quick Google search for 'dentist service in [your city]', and we're sure you'll be baffled to see the number of search results. It's clear, the competition in the dentist industry is fierce. In a world where the Internet is the first point of reference for any query, patients trust dentists whose websites they can find in the top 25 to 50 Google search results.
For your dental website, it's a question of making it up in the SERP rankings for keywords you're most interested in (such as – 'emergency dentist service in Texas', 'children dental care service in California', 'dental scaling and polishing NY', 'how to take care of my teeth', etc.).
Imagine, with your website exposed to millions of web users who are searching for a business like yours, you could multiply your business revenues in months! That's what the promise of dentist SEO is for you, and that's where we help.
How can dental SEO services help me attract more clients in my city?
More and more dentists and dental clinics are discovering the importance of online marketing. They are redesigning their websites to stay in touch with existing patients while attracting new ones. Many are adopting content marketing strategies to secure more shares on social networking websites. However, all these creative marketing strategies will yield less-than-ideal results if they are not optimized for search engines.
That is where dental SEO comes into the picture. Earlier, clients would look up dentists in the Yellow Pages but now a quick online search does the trick. However, most patients do not look beyond the first couple of results pages, so sites that do not rank high on search engines get ignored. So, whether you're a longstanding clinic or just starting out, dental SEO is key to getting new clients and retaining them over time.
SEO for dentists optimizes your official business website for users and search engines to improve its visibility in the search results. Optimization also makes the site quicker, mobile-friendly, and helpful for potential patients.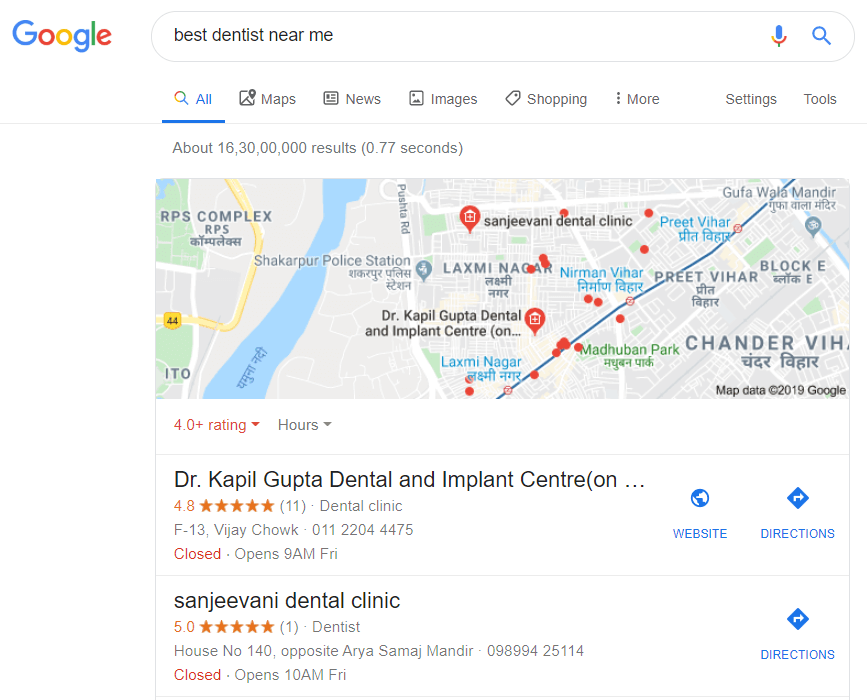 For a dentist, the practice itself ranks higher on the list of priorities than SEO marketing. But without dental SEO, no one will be able to find your practice in the first place. According to studies, the top five search results comprise 67.6 percent of user clicks. If your business site achieves such ranking, you will get more online traffic, better leads, more authority and credibility, and most importantly, more patients in your city.
If your competitors are yet to get in on the dental SEO trend, you can seize the opportunity to attract clients who look up local dentists on the Internet. You know your practice offers some of the best dental services in the city; with a good website and great SEO, this is your chance to prove it.
How long does SEOCorporation take to get first page rankings for my dental practice website?
Dentists often receive emails from shady businesses that request a few hundred dollars to get their practice to the top of Google. But these are nothing more than a scam. Years of experience have taught our team at SEOCorporation that first page rankings depend on factors like:
Type of dental practice website (Existing or new website)
How competitive the dental industry and keywords are
Popularity of the website
Where the site ranks for targeted keywords
So, the actual answer is, it depends on the variables at play. If your dental clinic is relatively new with a completely new website and domain with no links, popularity, or end-user signals, it could take years to reach the first page due to the super-competitive nature of the dental industry.
Reaching Page One will require quality links and content pertaining to why clients should visit your dental practice, what services you offer, how you provide more value for money, etc.
However, if your existing website has a stellar domain and already occupies a decent position in the search engine rankings, attaining first page rankings is doable as long as you've got the traffic, links, and popularity to back it up. Reaching the first page will require useful high-quality content, external links, internal linking, and more social media presence.
But SEOCorporation can help new dental practices position themselves correctly and lend support through integrated marketing strategies, campaigns, and holistic content that provide the domain with:
More links
More popularity
Higher rank for competitive keywords like "dentists near me" and other related terms
As soon as search engines notice that your business website is becoming more popular due to the addition of fresh, helpful content that appeals to clients, your dental site will experience greater visibility and keyword traffic that will ultimately help them reach the first page.
Also, SEOCorporation will ensure that more people discuss your dental practice and link to your clinic's site by:
Starting an integrated dental marketing campaign
Building a solid content strategy
Branding your practice as one of the most efficient dental clinics in the city
Attracting the attention of clients through paid, social, and email.
This will give your practice's visibility a boost over time and make you more relevant to local dental SEO.
Ideally, new dental websites take more than 9 to 12 months to rank for competitive keywords and over 1 to 4 months for non-competitive keywords. On the other hand, established dental clinics can rank within 3 to 6 months for competitive keywords, and in less than a month for non-competitive keywords.
What do you do differently for dental SEO compared to other businesses?
The best dental marketing plans are incomplete without dental SEO. With more patients searching for dentists online, dental practices – even the ones without websites – need a GMB page and other local listings to make sure patients can locate them easily on the Internet.
Unlike most businesses that have customers coming in from everywhere, most people looking up dental services want businesses in their locality. Thus, SEO for dentists caters mainly to local considerations. Also, once the initial work is complete, dental SEO will continue attracting new clients to the practice without incurring direct costs in the coming years. This is considerably different from other industries, like construction, where the SEO needs occasional tweaking to reflect new projects or developments that have been handled by the business.
While dental SEO does not entirely neglect traditional SEO, the local results matter the most for your practice. With Google's algorithms becoming more sophisticated and identifying search intent accurately, the search engine understands that people are most likely looking up dentists in the area. To satisfy user intent, the search results for such queries not only include the local stack but localized organic pages.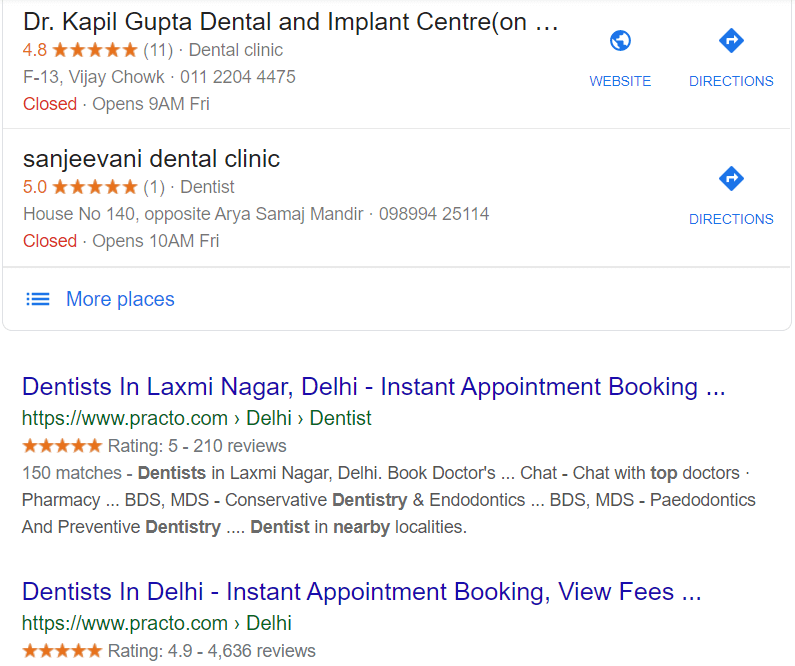 In the above image, the first section displays the local search results, while the second half lists the localized organic results. Dentists can also use geotagged key terms that generate a complete page of organic results without prompting any local results.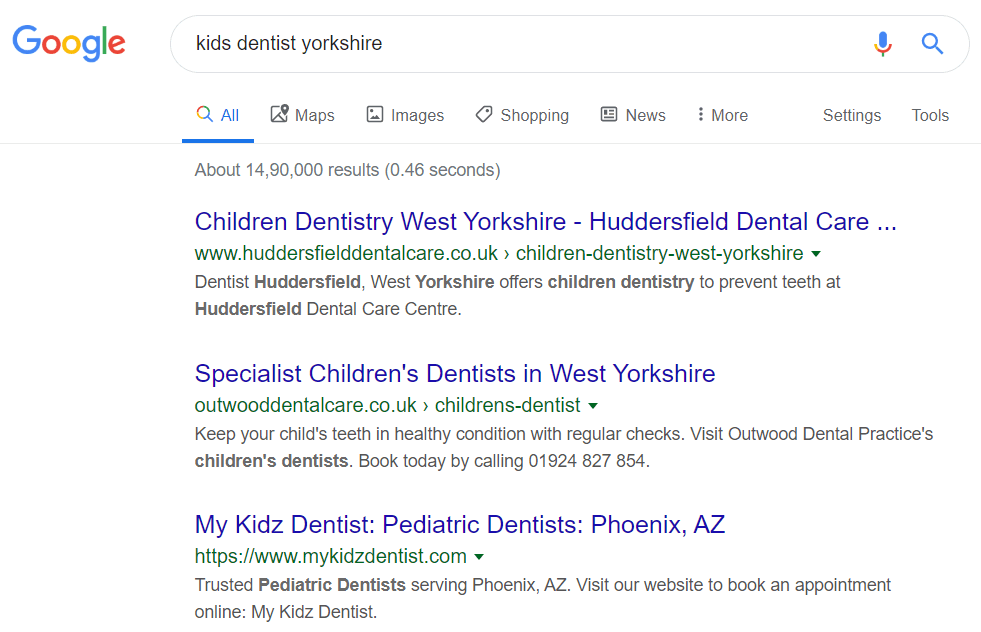 In this manner, SEO for dentists differs somewhat from the traditional SEO activities for other businesses.
How to perform keyword research for dental practice website?
SEO for dentists can be a daunting prospect but it is completely doable. And your dental SEO campaign begins by researching suitable keywords to structure your content.
List Your Dental Services
Brainstorming is a crucial step in keyword research. List all the services you offer clients at the practice. Make each service area the starting point for keyword research. Gone through each service including:
Teeth cleaning
Root canal
Dentures
Teeth whitening
Dental check-ups
Dental crowns
Dental bridges
Braces
Dental fillings
Know Your Potential Dental Clients
Figuring out the motivation behind your client's search request helps find the right keywords. "Which is the best dentist for cavities?" or "bleeding gums" are questions that allow you to turn services into other keywords. Mentioning the solutions your practice provides helps your site show up for different searches connected to your business.
Use the Right Tools and Keywords
Several tools are available for performing keyword research. However, the best ones display related terms and provide an idea of traffic. Online tools like keyword.io and Ubersuggest scrape Google's instant results to find common queries that include your main keyword. These tools also help generate ideas for website content.
Now, all of these steps sound easy on paper. But if you have any confusion or are unsure about your dental SEO capabilities, don't attempt this yourself – you may end up doing more harm than good. Instead, avail the services of a reputed SEO company like SEOCorporation to do the job on your behalf.
Why is local SEO necessary for dental websites?
Search engine optimization has become a necessity for every local business, especially for dental practices. Dental clinics are service-based businesses that depend mainly on patients from the vicinity. Users must find your service when they require it, and local SEO is the best way to achieve that.
Dental SEO directs organic traffic to your site through higher search engine rankings. Popular phrases and keywords for your practice may be incorporated so the search engine can target those particular areas and show relevant results to your target patients.
Local SEO connects you with patients who need your medical services instantly. For that reason, your practice needs to show up in searches for people interested in dental services on their laptops or smartphones. If the name of your practice shows up first, they are likely to contact you. Local SEO for dentists also lets you recommend your site to users who belong to your core demographic.
Which are the best online directories to list my dental practice?
PatientPop claims that 60 percent of patients go online to search for medical care. As a dental practice, it is important that patients locate your business easily when searching for related services.
You must have a practice website and your physician profile must be listed on healthcare directories like RateMDs or WebMD. But if you want to take your online presence to the next level via healthcare marketing ideas, try listing your practice on local business directories like Facebook, Yelp, Yahoo!, Bing, and Google My Business.
Set yourself up as an expert dentist by building location authority and getting located faster for "dentists near me" related to Google searches. You can achieve this by including your dental practice in directories like ADA, The Dentist Hub, Every Dentist, Dentists.com, Smile Guide, and Dentist Directory.
What are the critical ranking factors for a dentist website?
Reaching the first page of the search engine results is difficult. Not only do you require efficient SEO, but with algorithms regularly changing and more competition emerging, it is hard to keep up. But your practice must rank high in local search. Why? Because you want users specifically looking for dental services to find your practice near their geographical location.
The ranking factors to watch out for include:
On-page signals – 20.3 percent
Link signals – 20 percent
GMB signals – 14.7 percent
External location signals – 13.6 percent
Behavior/Mob signals – 9.5 percent
Personalization signals – 8.5 percent
Review signals – 8.4 percent
Social signals – 5 percent
On-Page Signals
These are keywords in your dental practice website's metadata and content. On-page signals are used by search engines to know whether users are looking for services close to their location. You must include keywords in your dental website's title tags as well as the meta description since those pop up on the search engine results pages and help users decide whether they wish to continue to your business site.
Include your services, location, and dental practice name in the title tags but make it sound natural. For example, "Find a Dentist in London | Dr. Arthur Reed, DDS". Moreover, the practice's name, full address, and local phone number should be present on the website so search engines can find out more about the precise location.
Link Signals
These are hyperlinks connecting other sites back to your dental practice website. Also known as backlinks, they are thoroughly inspected by search engines since they are considered a reference for your site. To ensure that search engines consider the backlinks valid, they should come from sites that are connected to yours, preferably from the same location or industry.
The three kinds of links to include in your dental practice website are authority sites, industry-specific directories, and location-specific links.
Google My Business Signals
Your GMB listing is an extremely important ranking factor. Google uses your site information and your Google Maps listing to triangulate the proximity of your clinic to the searcher. Verify your Google Maps listing and include all important information to increase your chances of ranking on the first page of Google search results.
External Location Signals
These directories are used by Google to triangulate your NAP and identify your location. Google checks common directories like Yellow Pages, CitySearch, and Yelp. Ensure NAP consistency by using the same name, address, and phone number in every directory. This helps avoid any confusion when comparing your NAP data from your website, directories, and Google Maps listing. Also, make sure there are no duplicate listings in online directories.
Behavioral/Mob Signals
This indicates the number of visitors that clicked your website from organic search results listing. Including the right keyword in the meta description and title tag influences a user's decision to visit your dental practice website. If the user recognizes their keyword in the title tag, they are more likely to click on your website.
Personalization Signals
Personalization is hard with local dental SEO. But you can opt for PPC to get in front of patients who may not see your dental practice in the organic results. PPC is a great way for dentists to target potential customers in different markets.
Review Signals
Reviews are important for your dental practice's Internet visibility. From a marketing perspective, potential patients will contact your business practice if they notice reviews for the practice. Google allows users to contact dentists straight from the results page. Collecting reviews may make all the difference between patients reaching out to your business or contacting a competitor.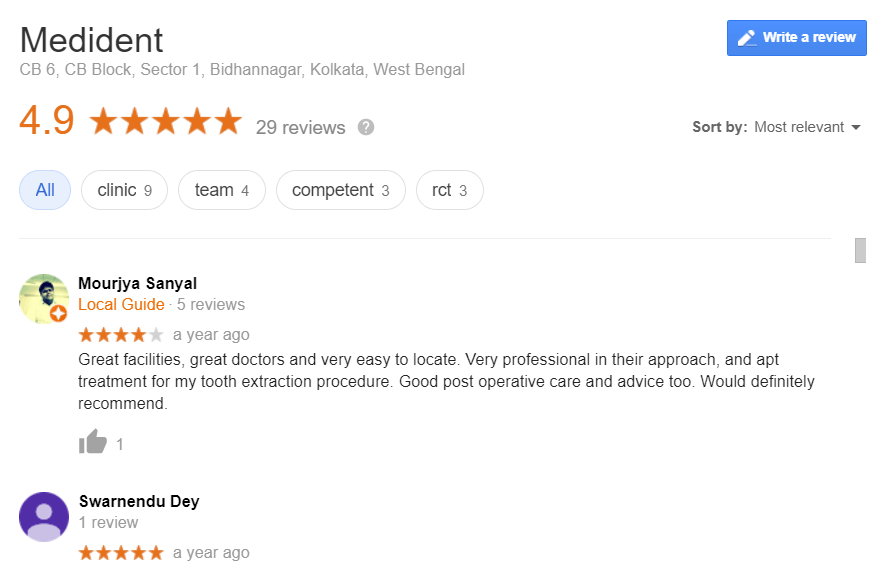 Social Signals
Likes, shares, and comments add credibility to your dental practice. Google registers the number of times your business gets mentioned on the Internet. By being active and present on social networks while including information about your location and services in your profiles, you have a shot at securing a higher search engine ranking.
Do dental websites require mobile optimization?
Your dental practice must have a mobile-optimized website so that visitors accessing your site through their smartphones have a positive experience. Mobile optimization addresses the site design, structure, and page speed, and accounts for various screen sizes and load times.
According to Neil Patel, 47 percent of consumers expect a business site to load in less than two seconds, and 40 percent will abandon a page that takes three seconds or more. For that reason, we recommend optimizing your dental practice's website to prevent visitors from leaving due to inconvenience.
What's more, a mobile-optimized dental website can reformat itself entirely depending on the device. This leads to improved mobile web performance and engages your mobile audience.
What is the correct procedure to get a GMB profile for my dental practice?
Google is the first place prospective patients check when searching for a dentist. After all, 71 percent of users confirm the location of a business before visiting. That's why Google My Business (GMB) is key to marketing your dental practice. We recommend creating a GMB profile if you want patients to find your clinic via local searches easily, increase your website traffic, and open up your practice for online business.
Claim and Verify GMB Listing
Submit your dental practice's information, including the name of your clinic, location, specialization, and a website link. Google will send you a verification code to finish the initial process.
Submit Correct Information
Once you set the name, address, and phone number of your clinic don't change it or submit alternative options on social media or your site. Google checks your practice's details across different accounts and inconsistent information can affect your search rankings. Plus, you should link your GMB profile to your dental practice's website instead of a landing page or social networking account.
Enter Your Accurate Location
Ensure the address you entered in your GMB profile pinpoints your practice's precise location. Do not set your location to a wider region in the hopes of attracting more patients; Google may penalize you for misrepresenting your location.
Upload Photos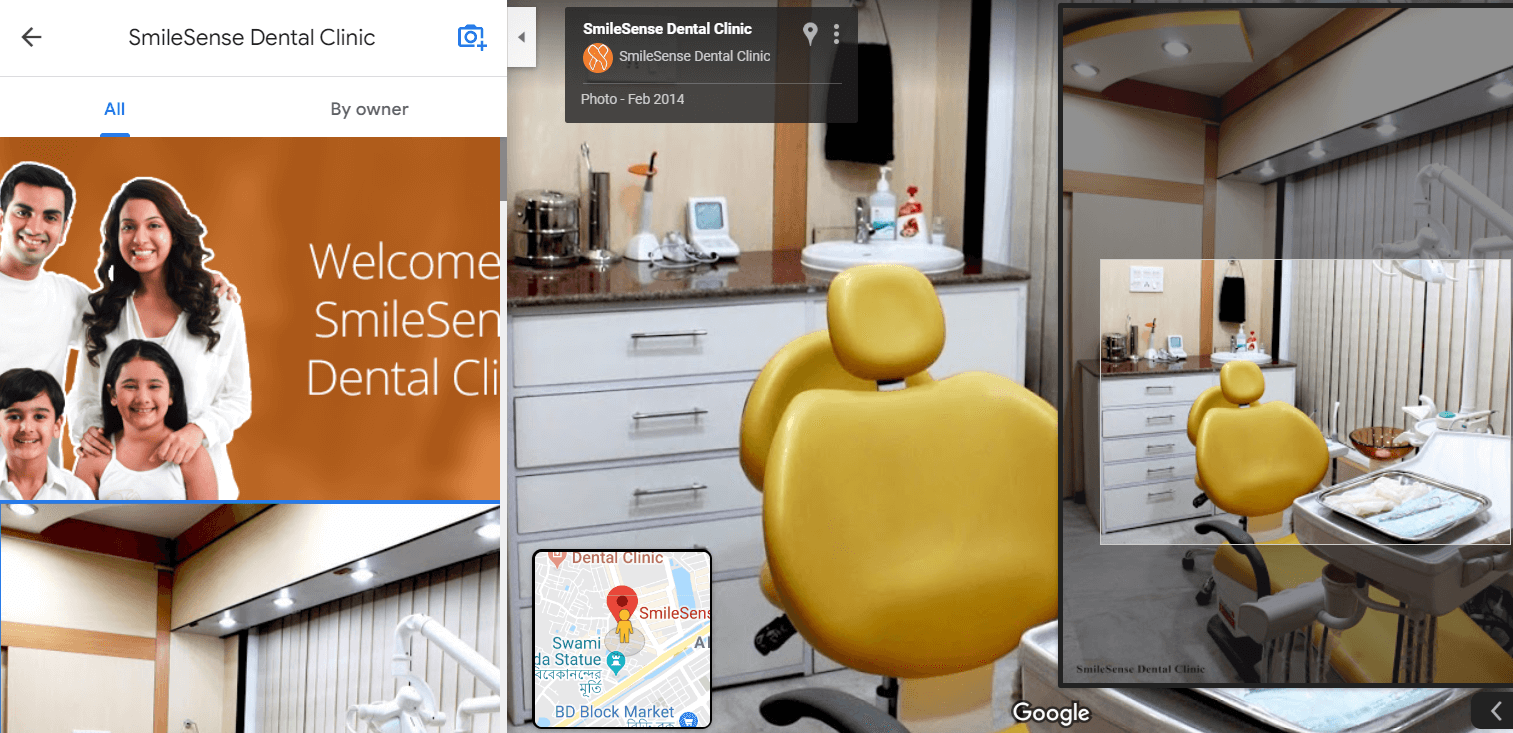 Personalize your GMB profile with high-quality images of your staff and clinic. Submit inviting pictures of your waiting room along with healthy, happy patients to entice patients into making appointments.
Create Quality Posts
Create posts that work as small ads for your dental practice's GMB profile. Publish posts about special promotions, events, and new services.
Pay Attention to User Reviews
84 percent of users trust user reviews as much as personal recommendations. That's why we recommend reading and responding to each review, whether positive or negative. Engagement boosts your rankings and shows existing and potential patients that you care. Acknowledge negative reviews and resolve them offline.
Google's Question and Answer feature also lets you respond to questions like "Do you provide teeth whitening treatments?" or "Do you stay open on holidays?" Respond and further build your credibility with patients.
Include a Link for Appointments
Add a link to your GMB profile so patients can directly book appointments. There's also a new booking feature to increase the number of online appointments.
Creating and maintaining a solid GMB profile helps you draw nearby patients to your dental practice.
Will SEOCorporation help my dental practice rank on Google Maps?
Want your dental practice to rank on Google Maps?
SEOCorporation understands that most dental clinics witness an average close rate of 18 percent via organic SEO leads. Thanks to SEOCorporation, they do not have to miss out on a further 18 percent more patients for their practice.
SEOCorporation improves your business visibility on Google Maps, and can even help you appear in the local 3-pack by maximizing the search exposure of your business. They take an integrated approach to local SEO, combining GMB optimization, on-site optimization and review generation. SEOCorporation's Google Maps marketing provides a multi-faceted approach to your dental practice.
You can build your patient base by making your dental practice more visible on Google Maps and attract patients who are performing searches for nearby dentists. By putting your clinic front and centre on Google Maps, the dental SEO services capture high brand awareness for your practice and benefit your practice with greater traffic, both offline and online.
What does the Medic update mean for dental SEO?
In fall 2018, Google introduced an update that disproportionately affected health, wellness, and medical websites. Dubbed the Google Medic update, most dental practice websites were hit by this update, both in attempts at fixing common search problems and its area of effect.
If your website was one of them, you need to build trust with your patients, both offline and online, by showing Google that you are a trustworthy and reliable source of dental health information. You can start by providing evidence of your professional credentials and reputation, verification of dental health-related queries, and anything else that presents your website as a reputed and reliable source of information.
Your website should have accurate profiles for each dentist practicing at your clinic, including their education, professional affiliations, credentials, and areas of expertise. Add links to online dental directories for every doctor profile on your website. Google indexes these links back to your practice's website and provides further proof that these dentists are part of the professional associations they say they belong to.
Always keep your dental affiliations current, and maintain the maximum number possible. Prioritize affiliations that provide backlinks to your practice's site in their directories. When creating content for your site, include author credits for every blog post or informational page for your dentists. This is a great way for dentists in your practice to build up an authoritative body of work.
Add links from your site to reputed, quality dental sources in service pages, blogs, and professional profiles. Also, pay attention to the reviews your clinic gets because they are indicative of quality.
What are the 5 best SEO strategies for dental websites?
Follow the best dental SEO practices on your clinic website to establish it as a local authority in dental health services and beat the competition.
Focus on Website SEO and Architecture
Design your dental practice site for mobile users but make sure it also looks good on desktops. Allow visitors to zoom in or side scroll so they can read and navigate your content easily. Google may omit your site from the search engine results on smartphones if it is not optimized for mobile.
Also, speed up the page speed and load time of your website since Google prioritizes websites that are interactive within 3 to 4 seconds even on slow 3G data plans. Web page speed greatly impacts your dental SEO. Improve your practice's website design and architecture to increase the pages that are indexed naturally by the search engines so that your pages get ranked higher for specific keyword phrases.
Don't forget to name all your site files, especially images, descriptively and include your target keywords and location. Include optimized descriptions and titles on every page of your dental practice. They should be unique and contain a call to action words for getting more clicks from patients. Keep your dental practice site secure by running it with SSL.
Share Your Site Data with Google
While setting up Google Analytics, opt to share your dental website data with Google. This provides various insights to Google about your site audience and your behavior. Google will determine which pages are popular on your website and refine search results based on your activity.
Use site links to help users navigate to your website. Google will analyze the link structure of your website to find shortcuts that will allow users to quickly find the information they are searching for. Also, add campaign parameters to your URLs so you can track custom dental campaigns.
Optimize Your GMB Profile
Fill out the entire listing, including links to your practice's website, business hours, link to your book appointment page, and more. Don't forget to verify your clinic and add as much information as possible in the description of your specialties and dental practices.
Optimize Procedures or Services Pages
Optimizes website pages by writing unique, high-quality content. Include your dentist's credentials and experience on the page. Also, be transparent and include information about your pricing and costs. Add patient reviews, both positive and negative, and before and after images. Answer frequently asked questions on the page and use video testimonials and patient stories to satisfy searcher intent.
Track Your Website Performance
Track your website's progress over time with the right tools. Use software to track your rankings for target keywords and how your clinic fares against the competition. Manually look up your Google rank for a particular keyword. Google Analytics lets you monitor your traffic. Google Analytics goals are a great way to measure how well your dental website fulfills your target objectives.
How is content marketing used in dental SEO?
Good content is crucial for letting prospective patients know that your dental practice is reliable and offers more value for money than other dental clinics in the area. For that reason, you must implement a solid content marketing strategy so that patients make appointments.
Content marketing improves visibility on social media platforms to create more opportunities so that clients can find you online. Correctly optimized blog posts and other content show up in search engine results when users search for information on dental health. When you upload helpful information, users can share it with family and friends, increasing the traffic to your content.
Content marketing allows your content to reach the target audience. Take this to the next level by running ad campaigns that attract potential customers to your new dental content. Ensure your content offers accurate, valuable information to gain a reputation as a vital resource for dental health and an expert in the industry.
Your clinic can also use content marketing to build relationships with potential patients. By publishing content on your website and sharing it on social media, users get the opportunity to comment and engage with your practice. You can also build a rapport with patients by responding to their questions and comments, which is necessary to develop a loyal customer base.
You can make your dental practice stand out from the competition through content marketing. If a prospective customer remembers how your practice offered useful content in the past, you will stand out in a positive way.
Does the schema relate to the medical niche help with my dental SEO?
The healthcare industry has created an industry-specific extension of schema that affects all medical content, including dental. What's unique about this particular schema is the way data is structured for content specific to the medical industry. It can benefit dental websites greatly as well as your SEO efforts. The schema makes it easier for users to find the correct content online that fulfills their search queries.
Schema specific to medical and healthcare content allows content providers to mark-up an implicit structure in the published information. You can use this mark-up so that Google identifies your expert dental content and does a better job of helping consumers find accurate information.
Although Google does not explicitly tell you to use the medical schema, they are already telling Gmail users to consider the schema mark-up in email, and they recommend the use of schema from dental and other healthcare data sources. If you care about dental SEO, know that Google will eventually push you to use this schema and you can beat the competition by implementing it right away.
Should I worry about user reviews and ratings for my dentist business from an SEO perspective?
According to a Moz study on local ranking factors, reviews are vital for local SEO. You must educate yourself during your practice's sales process and throughout the engagement. Stop thinking in a siloed manner; consider your marketing and practice in a holistic fashion.
The online reviews and ratings received by your dental practice affect the initial opinion of potential customers. Apart from that, reviews can impact the rankings of your clinic in the local search results. When a consumer performs a search on Google, the local results show up in a separate space at the top of the search section before the proper results.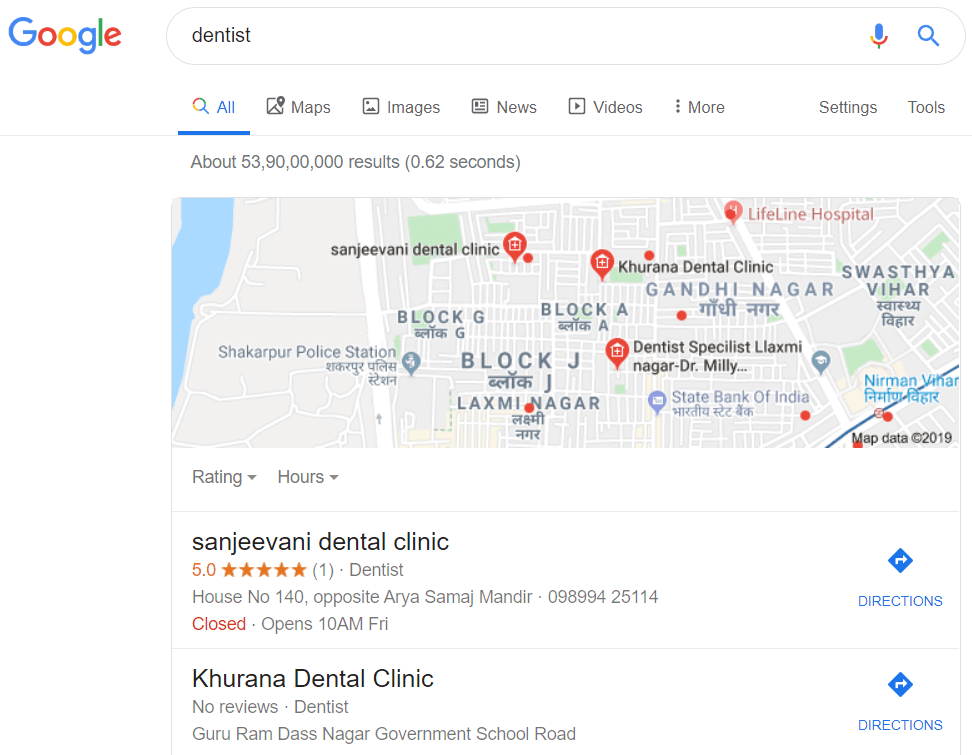 This local search ranking is dependent on various factors, one of them being online reviews. When Google notices how your dental practice is highly rated and reviews by consumers, it will reward your business by ranking it higher in the local search area.
How is SEOCorporation's dental SEO service better than others?
SEOCorporation has a history of optimizing dental practices to fulfill their SEO targets, sometimes even ranking in the local 3-pack. The team works closely with clients to generate revenue from their investment. The members possess the necessary experience and qualifications to excel in their work.
SEOCorporation can bring valuable organic traffic to your dental practice's website by promoting and improving your online presence. We also promote our clients online on social media so they get maximum attention from prospective clients and bring more patients to the clinic.
Trust SEOCorporation to create well-planned strategies and execute them for satisfactory results. Compared to other dental SEO services that overpromise and underdeliver, SEOCorporation honours its commitments and never makes unrealistic promises. We use searchable keywords of your business so you get more dental clients.
SEOCorporation is key to making your practice appear better than others in the competitive environment and attract the attention of existing and new clients.
How much will I need to pay SEOCorporation's dentist SEO service?
While most SEO companies in the US charge anything between $2,000 to $4,000 per month for comprehensive SEO services, SEOCorporation is more focused on helping you grow your clientele via SEO. We price our services so that all kinds of dental service providers can afford them.
Our SEO service packs for dentist websites start from $1,000 per month. We are happy to offer tailor-made plans based on the type of services you need.
How much time will it take for my dentist's website to rise up in SERP rankings?
This depends on the current state of your website. if you already have a website with decent traffic then it is possible to get good results within a period of 3 to 6 months. However, if your website is new then we need to start from scratch.
SEO audit, technical SEO, on-site and off-site SEO – all are time-consuming activities. Also, local SEO requires continuous effort for citation building and getting user ratings and reviews. You can start seeing ranking improvements in 6-8 months for a new website.
If your dentist website belongs to a micro-niche, then it may be possible to get major ranking improvements in less than 6 months also.
Get in touch with our team today and know how we can help improve your clinic's footfall by 10 times, with white hat SEO services.
Why Choose Us
Here are 6 strong reasons to choose our digital marketing services. We can be your one-stop Internet Marketing service provider for all your requirements
Experienced Professionals
Our designers, developers, copywriters etc. are skilled professionals who possess several years of on-the-job experience which helps them deal with all kinds of real-world challenges.
Result-Oriented Service
We understand the value of your money. That's why we have a relentless focus on results. Irrespective of what your SEO goals are we always strive to meet them.
Our SEO techniques are built along the lines of those adopted by the world's top SEO companies. We follow 100% white hat techniques which makes us certain of our results.
Money-Back Guarantee
Think we haven't delivered? We will refund your money.We are so confident of our ability to meet your expectations that we even have a money-back guarantee in place!
24/7 Support
Once we have taken up a project, we are available for 24/7 technical support. After completion, we will handhold you for three months until the changes we have made have stabilized.
No Long-term Contract
Unlike many other SEO Companies, we don't bind you in a long-term binding contract for 6-months or 1-year. You can cancel the contract in a month if you are not happy with our services.
Want To Get More Traffic And Leads?
Anything On your Mind. We'll Be Glad To Assist You!