Expert Real Estate SEO To Generate Leads And Increase Revenue
20% off on Real Estate SEO Services for New Clients. Limited Discount.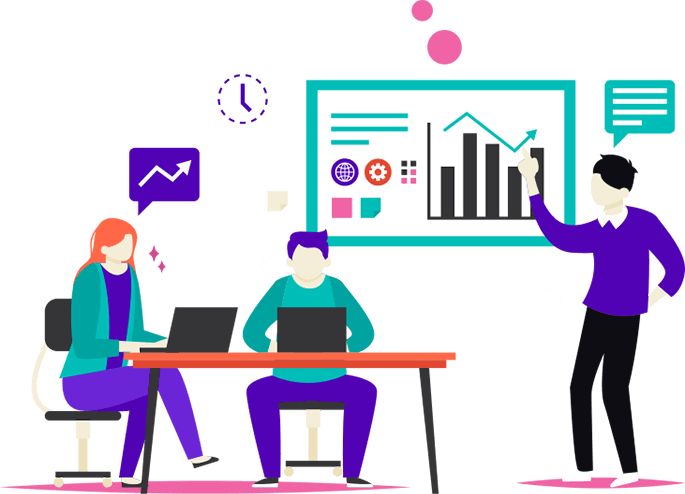 Grow Your Real Estate Business With Professional SEO Services
If you are struggling to get leads or your lead generation mechanisms are proving to be too costly, SEO is the perfect option. With incredibly good ROI in the long term, it is ideal for your real estate business. Irrespective of whether you deal with commercial or residential property, our expert solutions can achieve a wide array of marketing goals such as improving conversion rates, building brand/product awareness, and online reputation management.
We can help you build and implement a suitable real estate SEO strategy that is customized to your needs. Avail our high-quality real estate agent local SEO services to boost your local lead generation numbers. Whether you are a real estate agent or an investor, our SEO services cater to all types of businesses.
Why Choose Us?
SEO Corporation is a leading real estate SEO agency that has helped numerous companies increase their traffic and bring millions of dollars in revenue. Our rigorous 9-step SEO process is based on the industry gold standard and relies heavily on detailed analysis of data and insights. Our real estate SEO experts exclusively use white-hat techniques to improve your ranking and accomplish your business objectives.
We have been in the SEO industry for more than 10 years, working with 550+ clients from 57 countries. We maintain a client retention rate of 95% which is evidence of our commitment and professionalism. Our guaranteed SEO services ensure that our clients get proper value for every penny they spend. Get in touch today.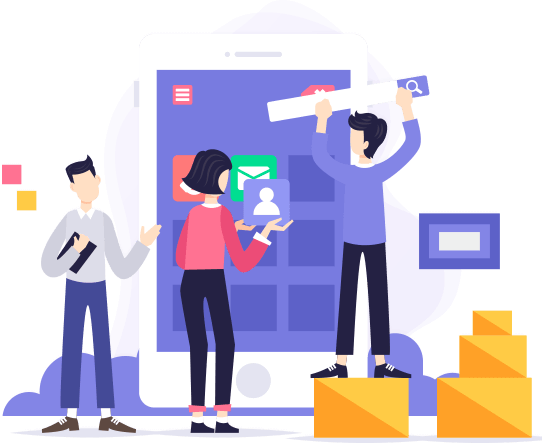 Our SEO Services Pricing Plans
Here are our standard pricing plans. We can also customize the package as per your requirement.
SILVER PACKAGE
Number of Keywords 20
On Page Optimization
Local Search Engine Submission
GMB Creation
20 Social Bookmarking
4 Article Submission
10 Article Social Bookmarking
1 Blog Submission
1 Video Submission
Business Page Creation
Press Release Submission
Local Listing Optimization
Web Content Writing
Directory Submission
1 Additional One Way Links
15 Photo Sharing*
Profile Content Writing
1 Hour Consultation with SEO Corporation
Facebook Sharing
GOLD PACKAGE
Number of Keywords 30
On Page Optimization
Local Search Engine Submission
GMB Creation
30 Social Bookmarking
6 Article Submission
20 Article Social Bookmarking
2 Blog Submission
2 Video Submission
Business Page Creation
1 Press Release Submission
Local Listing Optimization
Web Content Writing
Directory Submission
Additional One Way Links
Photo Sharing*
Profile Content Writing
1 Hour Consultation with SEO Corporation
Facebook Sharing
PLATINUM PACKAGE
Number of Keywords 50
On Page Optimization
Local Search Engine Submission
GMB Listing Optimization
60 Social Bookmarking
8 Article Submission
40 Article Social Bookmarking
4 Blog Submission
4 Video Submission*
Business Page Creation
2 Press Release Submission
Local Listing Optimization
Web Content Writing(upto 700 words)
20 Directory Submission
1 Additional One Way Links
15 Photo Sharing*
Profile Content Writing
1 Hour Consultation with SEO Corporation
Facebook Sharing
Strategic digital Real Estate Marketing Plan
Have you considered online marketing for real estate in Los Angeles, CA? A tactical and more geo-focused marketing approach might just be the blessing your business needs.
Believe as we say this: Local SEO is the thing of today and it is here to stay. It can do wonders for Real Estate businesses by propelling them into the local limelight and giving them top ranks on local search engine results.
Still not convinced? Take a look at some simple strategies that we use to bring your website to the top:
Strong online presence
Whether you sell commercial real estate or residential real estate, you need to have a commanding online presence so you can attract more buyers.
The online sphere is extremely important to a real estate business.
If you are not online, you are missing out on a huge opportunity to claim a number of potential buyers.
Given the number of people who flock online to inquire about properties, it's an absolute necessity to have a strong presence online.
You want to be found, not get buried by a bulk of websites online.
If you are not getting discovered online, how do you expect to attract more interested buyers and better views for your listings?
Did you know that 44% of people bought a home they found online?
In fact, 33% of buyers buying property the first time begin researching online.
So, there is a great opportunity for you to command a wider customer base and generate a loyal following out of them with a strong online presence.
Moreover, we help you generate specialized web pages with optimized content for each real estate service you offer. It will help you cater to your visitors better who are looking for a specific category in real estate.
Our job is to help you get found easily while making your website uber-professional simultaneously. We offer specialized SEO solutions as per your audience and market needs and help you get discovered easily. With streamlined content and on-page tactics, we help you develop a strong online presence.
Google My Business
Simply having a website won't cut it. You need to rank higher on Google Maps and exhibit yourself to the world. Google My business will help you target a specific audience in a specific area by targeting the market geographically.
Moreover, you will be able to garner new leads from the local area and foster a wider audience.
Have you ever given 'what people search for locally' a thought?
Somebody who's interested in buying in property in Los Angeles will look for you but if you show up in a Miami or Arizona search result, the traffic won't be of any use. So, the whole point of local SEO is to garner stronger traffic in a local, targeted area to make your business show up where it operates.
So, if you are hoping to get found in Los Angeles, we will help you do that through our targeted Google My Business strategy.
First, we will help you claim your listing or add a new listing to Google My Business. Then we will add vital information like phone number, working hours, name, address, description, etc. This will be the same as the information on the website. If your details get updated, we recommend that you update the details throughout the website, Google my business and other listings.
It is absolutely important that you have a physical address on your listing and we further help you get verified by Google for your listing too.
Bonus Tip: We suggest that you add a google map to your website for better navigation.
Citations
We help you build authority and credibility with the help of citations. We ensure that the information throughout different citations is uniform and the citations websites are of good quality.
Here are the top citation sources for real estate agencies/professionals:
Realtor.com
Yellowpages.com
Trulia.com
Homes.com
Zillow.cm
Homegain.com
Local.yahoo.com
Coldwellbanker.com
Facebook.om
Angieslist.com
Content Solutions
70% of people said that they prefer getting to know a company via online content instead of paid advertisements.
We help you design a content strategy that offers to educate real estate information in the most inspiring way. We focus on actionable content so more readers take some sort of a positive action after gaining the information. We share insights into the industry that helps readers make better real estate decisions.
We offer updated information on trending topics and help the visitors find what they are looking for. The guidance coupled with thoughtful topics helps us retain visitors' attention. This is how we minimize the bounce rate.
Furthermore, we analyze the traffic's navigation pathways on your website and focus on populating information on the most popular topics. Moreover, we acknowledge the pain areas that buyers in Los Angeles may be facing when purchasing property and provide in-depth solutions.
We not only optimize the content on the website but also keep updating it with a blog strategy. We devise a smart content marketing plan that helps the website provide information on a variety of topics. This is done to foster a loyal audience and improve dwell times and click-through rates.
Furthermore, we optimize content throughout the website and off it with the right keywords. Our writers produce well written, thoughtful content coupled with keywords naturally inserted into it. Our content strategy revolves around the keywords so relevant and traffic worthy content is produced. We use different tools to check what's in demand and cater to it.
Reviews
As part of our Real Estate digital marketing services, we help websites and businesses get more reviews online. Reviews are unique content and even appear in Google search. Positive reviews may help you get found easily so we help you get more of them.
We also monitor and manage reviews so your business is portrayed in a better light. Furthermore, we help you gather more reviews to improve your web content on Google and other search engines.
Other than these tactics, we help build better inbound links for your website and create more localized content to attract more visitors. We use tools like keyword planner to understand keyword significance and use them accordingly.
While a lot of SEO professionals end up ignoring social media platforms, we think they are truly under-utilized. So, we make comprehensive use of social media platforms and strengthen your social media presence for better traffic. We devise special strategies for diverse platforms like Youtube, LinkedIn, Facebook, Twitter, etc and design content to suit the needs of varying audiences.
Interested in getting your website top locally? Contact us now!
Or Interested in seeing your website on top of Google locally? Contact us now!
Our Additional Services That Will Boost Your Business online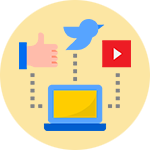 Social Media optimization
Target your customers where they are. Our Social Media Optimization Service will boost your social presence and make your business a brand.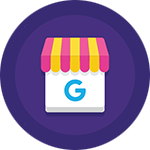 GMB Optimization Service
Be on the top when your customers search your company name on Google. Our Google My Business Optimization service will help you discover on search results.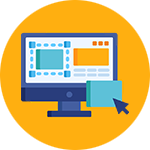 Website Designing Services
Our Web Designing experts will provide you a professional and user-friendly website. Take your business online with our website designing service.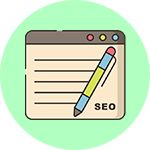 Content Writing Services
Your website content decides your position on search engines results. Our Content Writers will provide you content with good readability.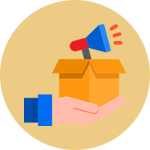 Digital Marketing Services
Make your business digital and boost your online presence. Reach your targeted audience easily with our digital marketing services.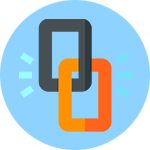 Link Building Services
Boost your website domain authority with high-quality links and increase your possibility to rank on your desired key-phrases.
Why Do I Need SEO For My Real Estate Business?
When it comes to a real estate company, SEO is extremely important. It is a key means to help you get leads to sell your inventory. Nowadays, when people want to buy, sell or rent a property, the first thing they do is get online. A strong and vibrant SEO strategy will help you improve the visibility of your website and target these high-quality prospects.
SEO Corporation offers superior real estate SEO services for agencies, companies, and investors to help you realize your marketing goals and grow your business.
How Will I Benefit From SEO?
Depending on your objectives, SEO can help you do a wide array of things for your real estate company such as:
Attracting more organic traffic
Building your real estate brand–earning trust and credibility
Targeting specific customer segments
Obtaining leads
Competing with your rivals from a position of strength
Improving user experience for your website
Driving sales
Influencing purchasing decisions
ORM for real estate
The end result of SEO depends on your goals, your SEO strategy, and the quality of execution. High-quality real estate website SEO can bring thousands and millions of dollars in sales and profits for your real estate business, taking the venture to the next level.
How Long Does It Take For SEO To Start Working?
Unlike other forms of digital marketing such as paid ads and social media marketing, SEO takes considerably more time to work. This applies to real estate SEO as well.
It takes about 4-6 months after the process has begun for the results of SEO to become fully visible. However, the initial results start becoming evident from the first month itself.
What Does Real Estate SEO Cost?
Like any other type of SEO, the cost of real estate agent SEO depends on the volume and complexity of the task, hence it is fixed on a case-to-case basis.
On average, SEO services cost anything between $750 and $1500 per month.
However, our prices start at just $499 per month.
At SEO Corporation, we pride ourselves on our ability to deliver high-quality SEO services at affordable rates to suit a variety of businesses and budgets.
What Other Services Are There Apart From SEO?
Apart from SEO, you can avail of several services related to internet marketing for real estate including online reputation management, paid marketing, social media for real estate, email marketing, content marketing, video marketing, and Amazon listing.
Our web design and development services include website design, web development, WordPress website development, web hosting and maintenance, graphics design, e-commerce website development, digital strategy, and software testing.
Each of these services is available to our clients for an extra fee.
What Is Your SEO Process For Real Estate Companies?
Our real estate SEO marketing process is based on global best practices and involves 9 key steps as listed below:
Analyze requirement: As the first step, we have a detailed conversation with you to understand your expectations from SEO. We also use the opportunity to gauge the volume and complexity of the job on hand.
Conduct SEO audit: Next, we conduct a thorough audit of your website to gain detailed insight into its pros and cons.
Competition research: We put the websites of your rivals under the scanner for information on keywords, backlinks, etc. and use the data to improve your website.
Creating an SEO strategy: Once we have all the information we need, we chalk out a suitable SEO strategy.
On-page optimization: We perform keyword research and use the results to optimize your title, meta tags, headers, content, and so on.
Off-page optimization: With backlinks being one of the top three ranking signals for Google, we help you get authoritative links from high-DA websites.
Technical optimization: In this phase, we ensure you that your website is loading fast enough, perform mobile optimization, and carry out other technical adjustments.
GMB optimization: If you're a real estate company, it is vital to rank on local search. We ensure that your citation is optimized on Google Maps and other popular business directories.
Monitoring the results: Once we have carried out the changes, we closely monitor the results and tweak the SEO to make it more effective and address any loopholes.
Our SEO for real estate agents is designed to get results so that our clients can achieve their marketing goals at cost-effective rates.
What Is GMB Optimization?
Google My Business optimization or Google Maps optimization is a key part of local SEO for real estate websites and involves claiming and optimizing your GMB page.
GMB optimization for real estate includes updating details such as an address, location, phone number, business hours, posting pictures of the business establishment, getting reviews and ratings, and so on. Its purpose is to help local searchers locate a business effortlessly.
Another reason why GMB is vital relates to the prime space it occupies on the search engine results page (SERP). A three-pack listing consisting of Google Maps results appears on the first page above the first organic ranking, occupying an unmissable spot on the page.
Optimizing for Google Maps requires the use of a different technique compared to regular optimization. Click on this link to find out more about GMB.
What Is Local SEO? Do I Need It For My Real Estate Business?
Local SEO refers to the technique of ensuring that your website is easily discoverable to people in your neighborhood. It involves optimizing your website for location-based keywords that are commonly used by people in your vicinity.
It also involves optimizing your page on Google Maps and other business directories. Local SEO for real estate websites is vital because, generally speaking, a high proportion of customers looking out for property to tend to come from the neighborhood.
Have You Worked With Real Estate Companies Before?
We are among the best real estate SEO companies in the US who understand the sector extremely well. Our strategies help several dozen companies garner thousands of leads every day, bringing in millions of dollars in revenue, and we can do the same for you. Whether it is building brand awareness, getting leads, or online reputation for real estate, we can help you do all this and more. Get in touch today!
Why Do I Need An SEO Agency?
While understanding the principles of SEO is easy, executing a strategy is another ball game altogether. It requires a great deal of knowledge about search engine algorithms, strategic ability, and technical knowhow to put together a successful SEO campaign. For example, aspects like technical SEO require a high degree of technical aptitude. A professional real estate SEO agency like SEO Corporation understands the nuances of processes like link-building and GMB optimization and can get the job done faster and more professionally. Our guaranteed SEO services safeguard our clients from unnecessary wastage of money by ensuring them of timely deliverables.
What Are The Best Real Estate SEO Strategies?
Here are 10 effective real estate SEO strategies to help you generate more leads and get more conversions:
Local keywords: When it comes to real estate, local SEO is critical. Almost 70% of home buyers start their property search with a local query. You should optimize for local keywords based on your coverage area/property location. The better your targeting, the higher the chances of getting good leads.
GMB and business directories: Don't forget to optimize for Google Maps and other business directories. This is crucial if you want to fully optimize your site for local search. Our GMB optimization services for real estate agents can help you get on the coveted three-pack listing thus increasing your leads and conversions.
Technical SEO: Factors like page load speed, mobile responsiveness, and website security have become increasingly important ranking signals in recent years. Don't neglect them.
Use visual mediums: The advantage with real estate websites is that properties tend to lend themselves to beautiful photos and videos. Make use of this by liberally lacing your website with them. Apart from putting up shots of the properties, you could also opt for video testimonials. The liberal use of visual media coupled with strong customer testimonials is a potent combination that could send your sales soaring. Remember to optimize them, however!
Raise your content quality: Scan through your competitors' websites to ensure that your content is better than theirs. Keep your content relevant to the target audience by answering their questions and addressing search intent. Focus on content gaps; keep your writing clear and simple.
Create high-quality backlinks: Get acquainted with the editors and publishers of popular industry-based blogs and websites so that you can write for them on a regular basis and earn high-DA backlinks. You could also uncover the backlinks earned by your competitors using sophisticated SEO tools and reach out to their publishers with better content from your own website. Find more information on link-building here.
Create a blogs section: Doing this can help you target local keywords and phrases as well as highlight key properties that you wish to sell. Our website optimization for real estate can help you plan and publish relevant blogs to drive your SEO.
Insert maps and calculators: Doing this will enhance the user experience by enabling them to locate the properties easily and calculate the prices.
Use social media to promote your content: Social media can impact your SEO through indirect means. Refer to the section "Do I Need Social Media For My Real Estate Business?" below for more information.
Regular optimization strategies: Apart from the above, don't forget to perform regular optimization like using short, descriptive URLs, internal linking, optimizing your title, headers and meta tags, image optimization, and so on.
What Does SEO Mean In Real Estate?
SEO for real estate refers to adjustments carried out on real estate websites to improve their search ranking. It is necessary for all real estate professionals including builders, agents, and investors. Proper SEO can help increase traffic, improve conversion rates, create brand awareness, and so on. Refer to the question "What Is Your SEO Process For Real Estate Companies?" for a broader understanding of the subject.
What Are Some Top SEO Strategies For Real Estate Investors?
SEO for real estate investors is based on the same foundational principles as conventional real estate SEO (see "What Are The Best Real Estate SEO Strategies?" for more on this). But remember to be careful while choosing your keywords. Use a good keyword research tool such as Ahrefs Keyword Explorer, SEMrush or Google Keyword Planner to hone in on the right keywords.
What Are Some Top SEO Strategies For Real Estate Agents?
Like investors, SEO for real estate agents, too, follows the same principles as conventional real estate SEO. Take care to choose the right keywords using an appropriate keyword research tool. See "What Are The Best Real Estate SEO Strategies?" above for more information. You could also get in touch with us for guaranteed SEO services for real estate agents.
How Does Real Estate SEO Provide Leads?
SEO for real estate company helps you get leads in three major ways:
By improving your website's search ranking.
By helping you target specific customer segments.
By encouraging people to click on your link.
In recent years, SEO has become an excellent means of inbound marketing for real estate helping businesses garner quality leads.
Are Your Leads Of Good Quality?
The quality of leads depends on your SEO strategy as well as its implementation. We are the best SEO company for real estate with a proven track record of helping our clients generate high-quality leads. Contact us today.
Do I Need Social Media For My Real Estate Business?
While social media for real estate does not affect SEO directly, it could have an indirect impact on it by increasing the visibility of your content leading to more clicks and backlinks. Hence, we recommend running social media handles to promote your brand and your content.
Why Choose Us
Here are 6 strong reasons to choose our digital marketing services. We can be your one-stop Internet Marketing service provider for all your requirements
Experienced Professionals
Our designers, developers, copywriters etc. are skilled professionals who possess several years of on-the-job experience which helps them deal with all kinds of real-world challenges.
Result-Oriented Service
We understand the value of your money. That's why we have a relentless focus on results. Irrespective of what your SEO goals are we always strive to meet them.
Our SEO techniques are built along the lines of those adopted by the world's top SEO companies. We follow 100% white hat techniques which makes us certain of our results.
Money-Back Guarantee
Think we haven't delivered? We will refund your money.We are so confident of our ability to meet your expectations that we even have a money-back guarantee in place!
24/7 Support
Once we have taken up a project, we are available for 24/7 technical support. After completion, we will handhold you for three months until the changes we have made have stabilized.
No Long-term Contract
Unlike many other SEO Companies, we don't bind you in a long-term binding contract for 6-months or 1-year. You can cancel the contract in a month if you are not happy with our services.
Want To Get More Traffic And Leads?
Anything On your Mind. We'll Be Glad To Assist You!