SEO for Enterprise Level Companies
20% off on Enterprise SEO Services for New Clients. Limited Discount.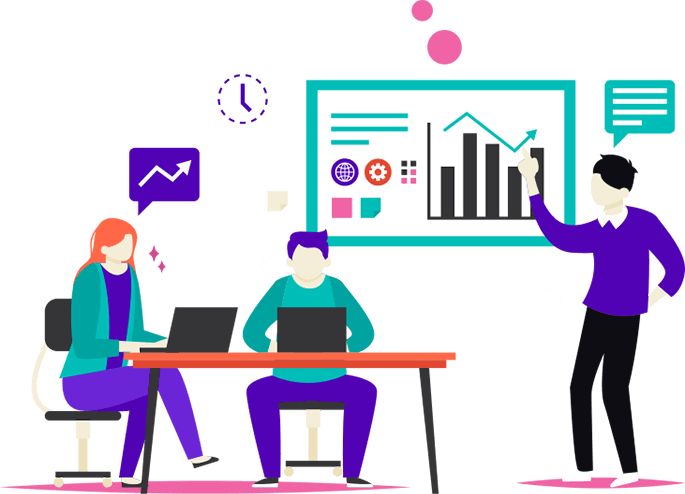 Optimizing Large Websites
Enterprise websites should not be deprived of the benefits of SEO just because they are large. We can help global companies optimize their websites using advanced enterprise SEO techniques. Benefit from our specially-created strategy and processes to ensure that every single page on your website is optimized exactly as per Google's guidelines.
The highly experienced enterprise team at SEO Corporation will employ sophisticated tactics to enable you to dominate search rankings for specific product categories, thus allowing you to compete with local and international rivals from a position of strength. Our enterprise SEO services are particularly useful for multinational companies operating across borders as well as large and complex websites with a range of products and services to showcase across different markets.
Why Choose Us?
With over 10 years of solid experience in the digital marketing industry, SEO Corporation is one of the leaders in the field. We have worked with a variety of clients across cultures, nations, and industries. Our numbers speak for themselves: in the last 10 years, we have partnered with nearly 600 clients from 57 countries across 4 different continents. We have a client retention rate of 95% which is proof of our high levels of customer satisfaction and excellence.
Our enterprise SEO team is not only experienced in their domain but also aware of the latest developments in the field. They follow a rigorous process that starts with understanding your SEO needs and only finishes once they have delivered on their promise. We use highly sophisticated tools for our work that not only integrate all the diverse activities in bulk-level SEO into a single platform but also monitor your site constantly for major SEO-related issues.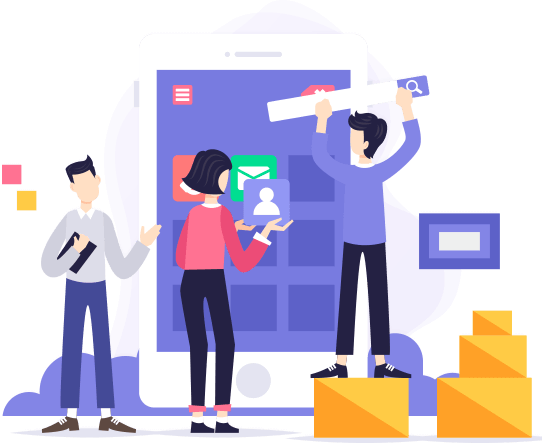 Get your free quote today
Our Additional Services That Will Boost Your Business online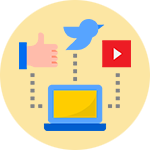 Social Media optimization
Target your customers where they are. Our Social Media Optimization Service will boost your social presence and make your business a brand.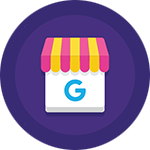 GMB Optimization Service
Be on the top when your customers search your company name on Google. Our Google My Business Optimization service will help you discover on search results.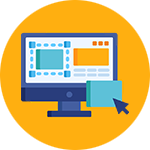 Website Designing Services
Our Web Designing experts will provide you a professional and user-friendly website. Take your business online with our website designing service.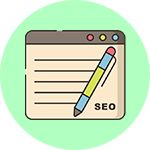 Content Writing Services
Your website content decides your position on search engines results. Our Content Writers will provide you content with good readability.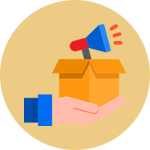 Digital Marketing Services
Make your business digital and boost your online presence. Reach your targeted audience easily with our digital marketing services.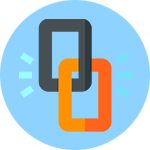 Link Building Services
Boost your website domain authority with high-quality links and increase your possibility to rank on your desired key-phrases.
What is Enterprise SEO?
When we talk about websites, we usually talk about sites containing a dozen–or a few dozen–pages at most. But what if your business requires you to have hundreds, thousands, or even millions, of pages? How do you optimize so many pages? That's where enterprise SEO comes in.
Enterprise SEO service is SEO that caters to websites with tons and tons of pages. It is useful in situations where it isn't feasible to optimize each and every page individually. Examples of companies that use enterprise SEO include Ericsson.com (117 thousand pages), Salesforce.com (1 million pages), and IBM.com (11.7 million pages).
How is Enterprise SEO Different From Regular SEO?
The objectives behind regular SEO and enterprise SEO are exactly the same–to dominate the search rankings. But while regular SEO deals with individual pages, enterprise SEO deals in bulk. Hence it requires a different approach.
Below is a list of some of the important characteristics of enterprise SEO:
Greater automation: Automation is important in all types of SEO, but it assumes a greater significance incorporates enterprise SEO. Optimizing the thousands and millions of web pages in enterprise websites is impossible without automation.
Glocal requirements: Enterprise SEO is mostly used by multinational companies who also need to rank on country-specific search. This means they need to optimize their pages accordingly.
Compliance and security: Different countries have different norms regarding compliance and data security and an enterprise SEO company must ensure that it meets those requirements.
Localization and brand voice: As far as content is concerned, there must be adequate localization while simultaneously ensuring the retention of the company's brand voice.
What To Remember While Performing Enterprise SEO?
The two most important aspects that incorporate SEO services are coordination and automation. Here are five things to keep in mind for the smooth execution of enterprise SEO:
Single power center: Whether it is the strategy, technical work or project delivery, there needs to be a single head for each department. The name of the department head should be clearly communicated to the team.
Well-defined responsibilities: The responsibility of each and every team member should be clearly defined so as to leave no scope for confusion.
Clear communication: Communication channels and processes should be clearly laid down. Everything should be properly documented so that they can be referenced later.
Use a project management tool: It makes the workflow smoother, ensures that everyone is on the same page, and helps manage project costs.
Use a good enterprise SEO tool: Finally, ensure that you invest in a good enterprise SEO tool. Some of the best enterprise SEO software include BrightEdge, Linkdex, seoClarity, and Conductor Searchlight. Superior enterprise SEO tools make project management simpler by integrating all aspects of SEO into a single platform.
Enterprise SEO: Why Is A Good Team Important?
The success of enterprise SEO is heavily dependent on the quality of manpower. Enterprise SEO workers should be efficient, experienced, and knowledgeable in their field. They should be communicative and process-oriented. They must also be well aware of the marketing strategy of the company so that they can help in realizing it by doing their job as per the company's expectations.
The best enterprise SEO companies organize training for their SEO teams along with periodic refresher courses. They also set high standards of work and communicate those standards to the team through the respective team leaders.
In general, an enterprise SEO team consists of a project manager, a technical team, copywriters and editors, graphic designers, and link builders. The size of the team is usually directly proportional to the size of the website and the complexity of the task.
How To Implement Enterprise SEO?
Enterprise SEO can be divided into six broad phases. They include site audit, competition analysis, planning, tool selection, optimization, and evaluation. Let us take them up one-by-one.
Site audit: Before starting on enterprise SEO, it is important to take stock of what you already have. Take a good look at your existing pages and see how they are performing. Don't be surprised if you come across pages that you didn't know existed.
Competition analysis: Put your business rivals' websites under the scanner to uncover their strengths and weaknesses, and exploit them to the hilt!
Select a suitable SEO tool: Choose a good enterprise SEO tool in keeping with the nature of the website, your objectives, ease of use and so on.
Planning: Devise a suitable SEO plan that is also scalable so that it can cater to the specific needs of enterprise SEO. For example, you may need to create keyword-optimized templates with readymade tags to enable you to optimize pages in bulk.
Optimization: Carry out on-page, off-page, and technical optimization in line with your SEO strategy. Your SEO audit would have already given you an insight into the performance of your pages. Use it to determine which pages to tackle first.
Evaluating your SEO: Once you are done with optimization, you should evaluate your SEO to see what's working and what's not and use those insights to plug the loopholes in weak pages and further strengthen your high-performing ones. Focus on key metrics such as traffic, engagement, and conversions to arrive at an objective assessment of your efforts and interventions.
How To Know If You Need SEO For Your Corporation?
Except for a handful of websites that do not need traffic, all other websites need SEO. An unoptimized website defeats the very purpose of having an online presence–which is to increase traffic to the site and gain more online visibility.
SEO can be of different types like organic SEO, local SEO, and enterprise SEO. When it comes to large corporations with multiple products in multiple territories, they generally require enterprise SEO. Enterprise SEO helps companies optimize very large numbers of pages through automation, coordination, and a strategic approach to SEO.
Do I Need Enterprise SEO?
Enterprise SEO is not for everyone. You should opt for enterprise SEO only if you satisfy the following conditions:
You are a multinational company active in several countries.
Your website has hundreds, thousands or millions of pages.
You have a large number of products and services.
Your market spans different territories, laws, languages, and cultures.
If you satisfy these conditions and think you need quality SEO services, get in touch. Avail of the best enterprise SEO services at highly affordable rates. Let us worry about your website while you concentrate on other important aspects of your business.
What Do SEO Services For Large Businesses Include?
Corporate enterprise SEO services for large businesses include a range of offerings such as:
On-page SEO (page titles, meta descriptions, headers, and body copy).
Off-page SEO (backlinks).
Technical SEO (page load speed, mobile responsiveness, website security).
Image SEO.
Local SEO.
Besides the above, it may also include other specific services as agreed between the company and the SEO agency in the contract.
How Much Does Enterprise SEO Cost, Compared To Traditional SEO?
While the cost of traditional SEO starts at $499 per month, the price of enterprise SEO starts at $10,000 for the same period. The cost may go up to $20,000 or more depending on the requirements. The large difference in cost between regular SEO and enterprise SEO is explained by the greater work volume and higher complexity inherent in the latter. It also requires special project management tools and greater manpower compared to regular SEO.
Here is a detailed enterprise SEO price list for our company:
| Features | Silver | Gold | Platinum |
| --- | --- | --- | --- |
| Target Pages Optimized (~3-5 keywords per page) | 80 | 100 | 150 |
| Full Site Technical Audit | ✓ | ✓ | ✓ |
| Initial SEO Web Copy Creation | 30 pages | 30 pages | 30 pages |
| Keyphrase research & selection | ✓ | ✓ | ✓ |
| Implementation of approved technical updates | ✓ | ✓ | ✓ |
| Canonicalization + Site Unification Analysis | ✓ | ✓ | ✓ |
| Schema markup review | ✓ | ✓ | ✓ |
| Monthly AI content analysis reports | ✓ | ✓ | ✓ |
| Quarterly CRO (conversion rate optimization) analysis | 40 hrs/quarter | 40 hrs/quarter | 40 hrs/quarter |
| Flexible Monthly SEO Consulting Hours | 11 | 15 | 25 |
| Website page speed analysis | ✓ | ✓ | ✓ |
| Visitor intelligence and persona mapping analysis | ✓ | ✓ | ✓ |
| Dedicated Sr. SEO Specialist | ✓ | ✓ | ✓ |
| Two dedicated SEO implementation strategists | ✓ | ✓ | ✓ |
| Custom Content Link Development Strategy | ✓ | ✓ | ✓ |
| Quarterly Content Marketing/CRO/Linkbuilding Assets | 21 | 30 | 45 |
| Proprietary AI-powered algorithm tracking tool | ✓ | ✓ | ✓ |
| Access to 250+ WebFX team members to support client strategy | ✓ | ✓ | ✓ |
| Custom quarterly content/link strategy | ✓ | ✓ | ✓ |
| Initial Campaign Cost (Months 1-2): | $8,500 | $10,000 | $15,000 |
| Ongoing Campaign Cost (Months 3+): | $11,500 | $15,250 | $21,500 |
What Are The Most Important Enterprise SEO Objectives?
The most important goal of corporate enterprise SEO is to ensure better online visibility for your pages. Doing this helps accomplish a number of related goals such as increasing traffic to your website, lead acquisition, improving sales, brand awareness, online reputation management and so on. The precise goals and objectives of enterprise SEO and the weight of each is determined by the overall marketing strategy of the client.
What Are The Most Challenging Obstacles To The Success of Enterprise SEO?
Enterprise SEO comes with several unique challenges and obstacles that are absent in regular SEO such as:
Challenges of scale: The primary challenge of enterprise SEO company relates to the size of the website. The best enterprise SEO companies meet this challenge through centralized strategy and decision-making, scaling, proper coordination, and automation.
Challenges of legacy: A large number of pages inevitably means dealing with a range of different platforms, technologies, URLs, etc. that have been used over the years. A key task in enterprise SEO is to bring technological uniformity to the website to enable seamless optimization.
Challenges of content quality: Ensuring high-quality, SEO optimized content for thousands and millions of pages can be a tough challenge that needs to be met through skill, imagination, coordination, and automation.
Besides the above, diagnostics is another major challenge for an enterprise SEO company. It can be met by investing in a good enterprise SEO tool which greatly eases the challenge of site-wide diagnostics by uncovering problems related to pages and templates.
What Are Some Of The Most Effective SEO Tactics That Enterprises Use?
Enterprise SEO is a complex job that requires a high level of strategizing. Here is a list of tactics that can help you reap the benefit of enterprise SEO in a proven and time-bound manner:
Producing high volume content: The greater the volume of content you publish on your website, the more Google will notice you. The content can be of any type–text, images or videos. Your content should focus on user intent and address different phases of the buyer's journey. It will make your content more effective and relevant.
Getting favorable brand mentions: Google algorithms are taking brand mentions more seriously, so this is one area you should focus on. It is easier to get brand mentions than external links. Do yourself a favor by gunning for more positive brand mentions–and don't forget to set up a Google alert for your brand to monitor your online reputation.
Optimizing your website as per the most recent keywords list: Updating your tags and content as per the latest keyword landscape can lead to huge improvements in crucial SEO parameters such as page ranking, keyword ranking, and site traffic. The best enterprise SEO tools update your keyword list automatically saving you lots of time and effort.
Targeting featured snippets: Google's featured snippets allow you to appear even before the first organic search result by displaying your content in the answer box on the first page. This is especially useful from a voice search perspective with voice assistants like Google Home, Siri, and Amazon Echo using these to deliver answers to their users. To appear on a featured snippet, your copy must answer the question the searcher is asking in an H1 header and be presented in a format that is useful to the searcher.
In addition to this, regular SEO tactics such as ensuring high page load speed, creating a mobile-responsive website, and internal and external linking can also help you improve the ranking of your enterprise website.
How Is The Effectiveness Of SEO Changing?
Google is constantly tweaking its algorithm to provide an incrementally better experience to users. Understanding the changes in Google's search parameters is key to creating an effective enterprise SEO strategy that helps you stay ahead of the competition and rake in a decent ROI.
Here is a list of five search trends and ranking factors for Google that have evolved in recent years to help you create an effective, result-oriented enterprise SEO blueprint:
Website security: Google has started to pay more attention to online security by prioritizing websites with SSL security. Simply put, an HTTPS website encrypts and protects your data before sending it across the internet. The move ties in with Google's stated declaration that it will "continue working towards a web that's secure by default." An HTTPS website is a must if you want to obtain a good ranking on Google.
Responsive website: Mobile-friendliness or mobile responsiveness has been a key ranking signal for Google since at least 2015. In 2019, the company rolled out "mobile-first indexing" which meant that all new websites would be indexed using the mobile version of the site. Building a responsive website is one of the keys to achieving success in your enterprise SEO efforts.
Page load speed: Google has included page load speed as a ranking signal for desktop searches since 2010 and extended the same to mobiles in 2018, meaning that a faster website has a better chance of outranking its rivals.
Long-tail keywords: A 2016 study revealed that half of all searches are four words or more in length, putting the focus on long-tail keywords. Long-tail keywords are more likely to satisfy search intent and also leads to an improvement in the conversion rate. Ensuring the use of relevant long-tail keywords in your website can help you increase your ROI and accomplish your marketing goals.
High-quality content: Content quality was and remains one of the most important ranking signals going into 2020. Good quality content is defined by several parameters such as authentic and reliable data, relevancy to users' queries, a high click-through rate, and high engagement on social media. But the most important trait of good quality content is success ratio, whether it is in the context of improving brand awareness, driving traffic, boosting sales, or other specific goals.
What Are The Resources Used To Plan And Execute Enterprise SEO?
Enterprise SEO is a resource-intensive activity that is heavily dependent on technology and manpower for results. The complexity of enterprise SEO necessitates an experienced and well-trained team whose members are well-aware of their jobs and responsibilities. They should also be well-versed with the rules of efficient communication in a difficult and chaotic environment to enable the smooth implementation of the project.
Another key element of enterprise SEO is a good enterprise SEO tool. It is a vital component that facilitates proper coordination by integrating multiple aspects of a project into a single platform. It enhances efficiency on a global scale by enabling site-wide diagnostics and the speedy resolution of issues. Enterprise SEO tools are backed up by dedicated teams that monitor changes in search algorithms and also provide website-related data-reporting services in near-real-time.
We have the requisite manpower and technology to deliver high-quality SEO services. Get in touch with us for the best corporate enterprise SEO service in the US and worldwide.
What Are The Most Useful Metrics For Tracking And Analyzing Enterprise SEO Performance?
While rankings are definitely important for evaluating the performance of enterprise SEO, they are not the only factor. Some of the key metrics you should also track are traffic, conversion rates, and revenue. Additionally, measurements like engagement and the quality of search queries could also be important depending on your objectives. Ultimately, the decision to track different metrics is contingent on a number of factors such as your SEO objectives, industry type, and so on.
How To Meet The Challenges Of Enterprise SEO?
Thanks to its scale, enterprise SEO is the toughest SEO to perform. It is heavily dependent on strategy, coordination, manpower, and automation for its success. Some of the key challenges of enterprise SEO include size and scale, legacy issues, compliance, and diagnostics. Each of these factors is discussed individually below:
Size and scale: Enterprise SEO requires thousands and millions of pages to be optimized in a limited time frame. This leads to heavy reliance on technology, especially a suitable enterprise SEO tool. The large size and scale of enterprise websites also calls for clear communication, highly coordinated teamwork, and clearly delineated areas of responsibility. These factors are key to meeting the challenge of bulk pages with respect to enterprise SEO.
Legacy issues: Legacy issues may be of several types, including technical legacy issues and content legacy issues. Technical legacy issues related to the use of multiple technology platforms in different parts of the website as a result of interventions over the years. It could cause problems such as slow page load speed. Content legacy issues refer to copies written in the past when SEO rules were different from what they are now. Legacy issues can be countered through technical solutions and rewriting of content to cater to the evolving demands of SEO.
Compliance: Companies that have enterprise websites are generally spread across different countries, making it necessary for them to comply with different standards of data protection and security. A key challenge of enterprise SEO is to ensure that country-specific websites are compliant with the laws of that land. The challenge of compliance is usually handled by the technical team of the SEO agency.
Diagnostics: The enormous size of enterprise websites makes diagnosing issues a tough challenge, but a good enterprise SEO tool can help you identify problem areas in the website and assist in their speedy resolution.
If you are on the lookout for the best enterprise SEO company in the United States, this is where your search ends. Call us or write to us to know more about our range of SEO services for corporations and relax as we take care of your needs.
Why Choose Us
Here are 6 strong reasons to choose our digital marketing services. We can be your one-stop Internet Marketing service provider for all your requirements
Experienced Professionals
Our designers, developers, copywriters etc. are skilled professionals who possess several years of on-the-job experience which helps them deal with all kinds of real-world challenges.
Result-Oriented Service
We understand the value of your money. That's why we have a relentless focus on results. Irrespective of what your SEO goals are we always strive to meet them.
Our SEO techniques are built along the lines of those adopted by the world's top SEO companies. We follow 100% white hat techniques which makes us certain of our results.
Money-Back Guarantee
Think we haven't delivered? We will refund your money.We are so confident of our ability to meet your expectations that we even have a money-back guarantee in place!
24/7 Support
Once we have taken up a project, we are available for 24/7 technical support. After completion, we will handhold you for three months until the changes we have made have stabilized.
No Long-term Contract
Unlike many other SEO Companies, we don't bind you in a long-term binding contract for 6-months or 1-year. You can cancel the contract in a month if you are not happy with our services.
Want To Get More Traffic And Leads?
Anything On your Mind. We'll Be Glad To Assist You!