Grow Your WordPress Website with Our SEO Services
20% off on WordPress SEO Services for New Clients. Limited Discount.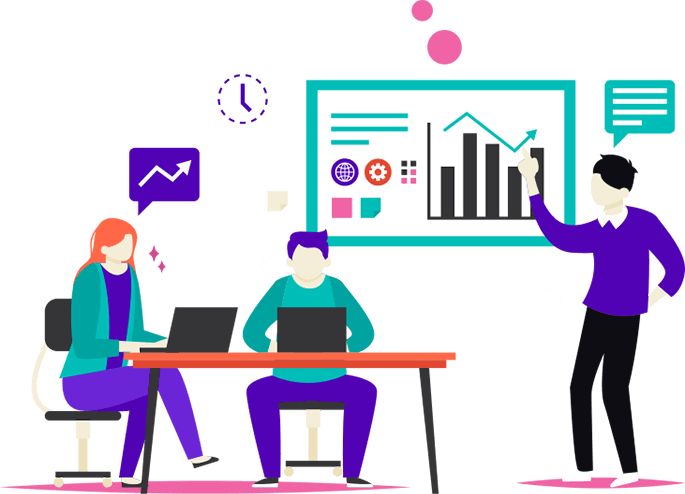 Why You Need WordPress SEO Services
WordPress is the most important content management system that is used by millions of businesses all around the world for their websites, e-commerce websites, and blogs. At the online platform, the WordPress SEO is so popular, as it is easy to use as compared to other content management systems and it also has several prevailing SEO aptitudes built-in. Undoubtedly, when it comes to taking the huge benefits of WordPress SEO services, SEO Corporation performs as the industry leader.
WordPress SEO Services
Do you really want to lead amid your competitors and touch the peak of great success? If so, then you would need the professional and truly efficient WordPress SEO services that make you certain to take your website ranking higher in the search engines. SEO Corporation has formulated its distinctive set of WordPress SEO Services that depend on the crystal clear objective of bringing superiority, targeted traffic by adeptly optimizing your WordPress grounded website, and take it on the top of the search engine rankings.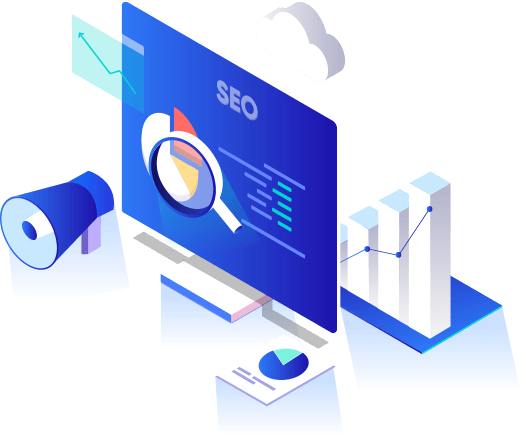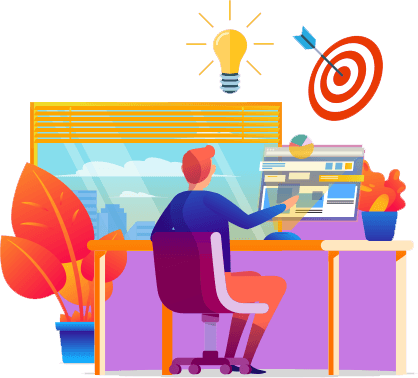 WordPress SEO Plugins Setting up & Formation
WordPress SEO plugin allows you to edit the Meta Description, Title, and Meta Keyword tags for your front page along with separate pages
Innovative plugin to extract every post and page along with the meta keywords
Tags plugin empowers the establishment of the tag cloud and obtainability of alike post's functionality
Optimization of page Tags and Page navigation
Optimize permalinks
Plugin planned for Google XML Sitemap design with auto bring up to date functionality
Plugin meant for Optimizing the Image SEO
Plugin used for Making the Expedient Sitemap for the operators
WordPress Template Optimization
Title optimization for SEO
Tag text optimization
Formation of Breadcrumbs
Content optimization
Introducing the core ping services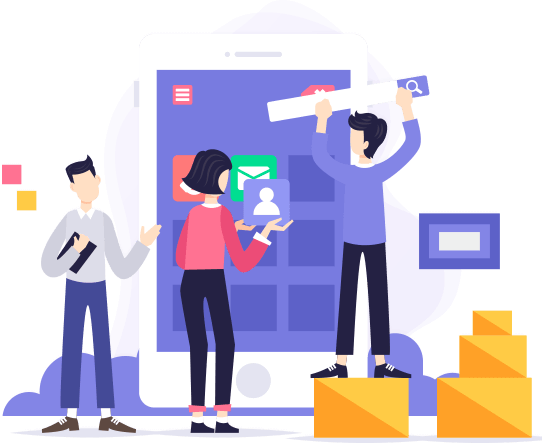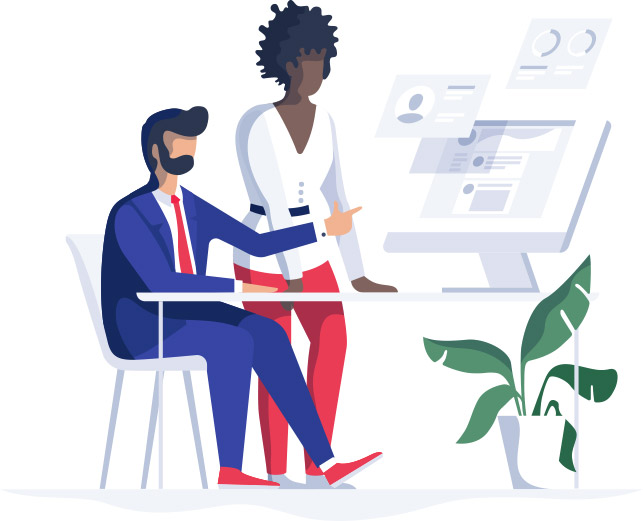 Refined SEO for WordPress
Finalcopying content through robots.txt
Inactivatingsuperfluousfiles
Generating Pagination
Introducing No subsequent for excessive links
Off-site Optimization
Improve Social Bookmarking to the WordPress Website
Clear-up identical content disputes
Our WordPress SEO Services Pricing Plans
Here are our standard WordPress SEO pricing plans. We can also customize the package as per your requirement.
SILVER PACKAGE
Number of Keywords 20
On Page Optimization
Local Search Engine Submission
GMB Creation
20 Social Bookmarking
4 Article Submission
10 Article Social Bookmarking
1 Blog Submission
1 Video Submission
Business Page Creation
Press Release Submission
Local Listing Optimization
Web Content Writing
Directory Submission
1 Additional One Way Links
15 Photo Sharing*
Profile Content Writing
1 Hour Consultation with SEO Corporation
Facebook Sharing
GOLD PACKAGE
Number of Keywords 30
On Page Optimization
Local Search Engine Submission
GMB Creation
30 Social Bookmarking
6 Article Submission
20 Article Social Bookmarking
2 Blog Submission
2 Video Submission
Business Page Creation
1 Press Release Submission
Local Listing Optimization
Web Content Writing
Directory Submission
Additional One Way Links
Photo Sharing*
Profile Content Writing
1 Hour Consultation with SEO Corporation
Facebook Sharing
PLATINUM PACKAGE
Number of Keywords 50
On Page Optimization
Local Search Engine Submission
GMB Listing Optimization
60 Social Bookmarking
8 Article Submission
40 Article Social Bookmarking
4 Blog Submission
4 Video Submission*
Business Page Creation
2 Press Release Submission
Local Listing Optimization
Web Content Writing(upto 700 words)
20 Directory Submission
1 Additional One Way Links
15 Photo Sharing*
Profile Content Writing
1 Hour Consultation with SEO Corporation
Facebook Sharing
Get your free quote today
Our Additional Services That Will Boost Your Business online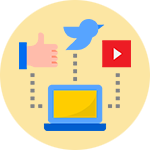 Social Media optimization
Target your customers where they are. Our Social Media Optimization Service will boost your social presence and make your business a brand.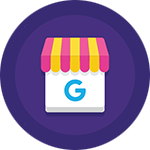 GMB Optimization Service
Be on the top when your customers search your company name on Google. Our Google My Business Optimization service will help you discover on search results.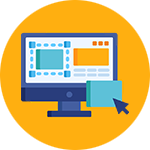 Website Designing Services
Our Web Designing experts will provide you a professional and user-friendly website. Take your business online with our website designing service.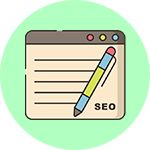 Content Writing Services
Your website content decides your position on search engine results. Our Content Writers will provide you content with good readability.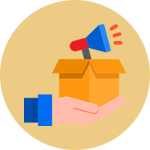 Digital Marketing Services
Make your business digital and boost your online presence. Reach your targeted audience easily with our digital marketing services.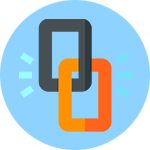 Link Building Services
Boost your website domain authority with high-quality links and increase your possibility to rank on your desired key-phrases.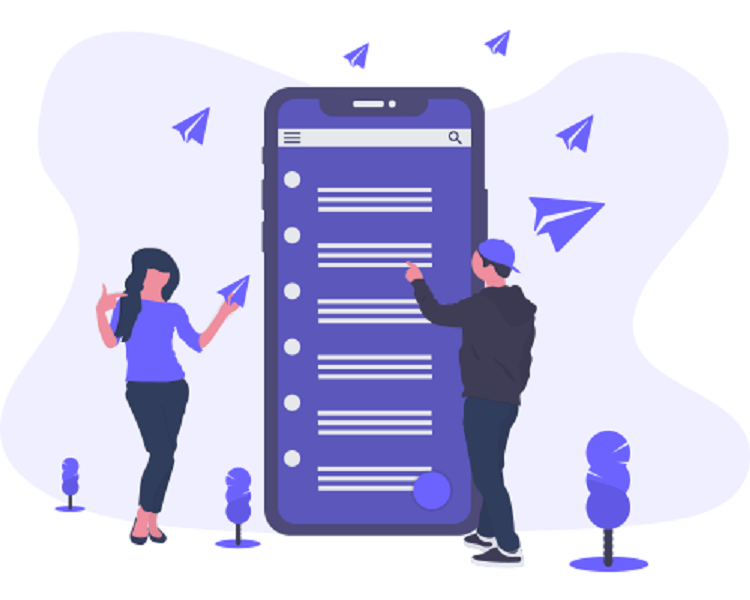 Why SEO Corporation
At SEO Corporation, we slowly take a step with cutting-edge WordPress SEO services that confirm you to bring your website to a required position in the search engines. Our services start with the straightforward step of connecting and organizing basic WordPress SEO plugins.
Frequently Asked Questions
Can A WordPress Website Rank On The First Page Of Google?
It is certainly possible for a WordPress website to rank on page one of Google. In fact, getting a good rank is easier with a WordPress website than others. That's because the WordPress platform is extremely SEO-friendly and makes optimization much simpler.
Do WordPress Sites Rank Well?
There are many WordPress sites worldwide that rank high on different keywords. The advantage of WordPress is that it makes SEO remarkably simple. It also integrates with a whole lot of plug-ins to give your SEO the extra edge.
How Do I Optimize A WordPress Site For SEO?
The basics of WordPress SEO are similar to regular SEO and only the process is different. WordPress makes it much simpler for website owners to perform SEO compared to sites that use coding. Here are eight things you could do to optimize your WordPress site:
Choose a light, responsive theme: WordPress has an array of different themes but not all of them are SEO-friendly. Make sure that the theme you choose is not too heavy in terms of size. You should also ensure it is mobile responsive given Google's preference for it. Check the descriptions section for such information–you will find it there.
Add a security certificate: Along with page load speed and mobile responsiveness, site security is a third important factor when it comes to search rankings. All you need to do is to purchase and install a security certificate for your site to address the problem. Many WordPress hosting platforms like Bluehost and SiteGround also provide security certificates for free.
Select your URL naming method: When it comes to SEO, URLs with unique, descriptive names are preferred compared to abstract, non-descriptive ones. WordPress allows you to choose your URL naming method using the Permalinks feature.
Set up the comments approval feature: Not setting up this feature could lead to a lot of spammy comments on your post and lower your search engine ranking.
Format your content properly: Google tends to favor content with a clear hierarchy and proper format. This can be done using the WYSIWYG editor on WordPress. Remember to define the hierarchy of your content using the title and header tags, and format your copy using bold, underline, italics, etc. as necessary.
Optimize your images: Remember to use alt text to optimize your pictures for Google Images. You should also compress your images to improve the page load speed.
Caching your pages: It makes sense to cache your pages to improve loading time. Use a plug-in such as W3 Total Cache to get this done.
Fixing duplicate content: The term 'duplicate content' refers to a situation where there are two or more similar pages on a website. When Google bots come across such a situation, they generally choose which page to index. However, you can also tell Google bots which page to index and which to leave out through features like 'noindex' and 'canonicalization'. A suitable WordPress plugin such as Yoast can help you with this.
The above measures are some of the key ways in which you can optimize your WordPress website. Many other SEO techniques that haven't found space here can also be implemented on WordPress. The only thing that cannot be done on WordPress is link-building which must be carried out in a regular way.
How Does Your SEO Firm Use WordPress?
We take an SEO-based approach while creating WordPress websites. We ensure that we follow best practices worldwide including all the steps mentioned in the previous answer. Our WordPress SEO Services are well-versed in the platform and leave no stone unturned to ensure that your site is well-designed, relevant, and fully optimized.
How Effective Are WordPress SEO Tools?
WordPress SEO tools are extremely effective in serving the purpose they are meant for. Their ease of use is a major factor that contributes to their efficiency. Additionally, there are many plug-ins available online that enable you to perform various functions that WordPress itself is unable to do.
How is WordPress More SEO-Friendly?
WordPress has many features that make websites based on the platform more SEO-friendly than traditional ones. WordPress websites are fast and responsive, easily interpreted by Google bots, and the platform is able to integrate with many different plug-ins. Most importantly, the system is easy to use, helping website owners and SEO experts make effective alterations with a view to optimizing their website for search engines.
How To Add SEO-Friendly Keywords In A WordPress Website?
Adding SEO-friendly keywords to a WordPress website is no different from a traditional website at least with respect to the basics. As with a regular website, WordPress too requires you to optimize your title, headers, and body copy with relevant keywords. But the method of doing it is slightly different. If anything, it is easier to add keywords to a WordPress website compared to a normal one. All you need to do is use the WYSIWYG editor to upload the text and incorporate your keywords.
How To Do Local SEO And Global SEO In WordPress?
Local and global SEO require different strategies, although there are many overlaps. The good news is that both are easily doable in WordPress.
Local SEO
Optimizing local directories: It requires you to claim and optimize your Google My Business page along with other directories such as Apple, Yelp, Bing, etc. Ensure that each of these directories contains your full information, including the business name, full address, phone number, opening hours, and so on. You should also have images of the business establishment on GMB as it is a crucial ranking factor.
NAP consistency: Don't forget to see to it that the business name, address, and phone number are exactly the same across the board since differences may lead to a lowering of your rank.
The two measures listed above are external optimization techniques that have nothing to do with the website. Hence, they should be carried out as per the regular method since there is no involvement of WordPress.
Localized content and keywords: Along with optimizing local directories, it is essential to optimize your content with a focus on local keywords and issues. You can easily find local keywords using Google's Keywords Planner tool. Once you have found them, simply incorporate them into your URL, tags, and body copy and upload them using WordPress.
Backlinks: Backlinks are a crucial ranking factor in local SEO. Apart from the number of backlinks, their quality and domain authority are equally important. You should use regular methods to obtain backlinks since they are an external optimization technique.
Structured data: Using structured data is critical as it could spell the difference between a drab listing and a data-rich one. Schema markup allows you to supply additional information to Google making your listing more effective.
b. Global SEO
Country-specific keywords: As with local SEO, you need to target specific keywords for global SEO too. The only difference is geography. If local SEO required you to focus on local keywords, here you will need to focus on country-specific keywords to keep your content relevant to the user base. These keywords can be incorporated into your URL, title and header tags, and body copy and uploaded using WordPress.
Web architecture: To make your website country-specific, you can either opt for ccTLDs (Country Code Top-Level Domains), sub-directories, or sub-domains depending on your requirements. International websites developed on WordPress generally use either of two CMS variants–WPML (WordPress Multilingual Plugin) or Multi-Site.
Regular optimization techniques: Apart from the above, all regular SEO measures such as page load speed, enhancing indexability and crawlability, page security, relevance, backlinks, etc. must be taken into account to achieve a good ranking. See "How Do I Optimize A WordPress Site For SEO?" for instructions on how to carry out these changes.
How To Do Off-Page SEO For WordPress Websites?
As far as off-page SEO is concerned, it is exactly the same as regular websites. Link-building for WordPress sites is carried out through means such as guest blogging, getting backlinks from local and professional directories, and so on.
Other ways to improve your off-page SEO may include directing broken external links to your website (Wikipedia is a great place to do this, but ensure that the links are relevant), creating newsletters, use of social media, etc. With video marketing on the rise, you could make relevant videos and upload them on YouTube with a link to your website in the description field.
How To Find Good SEO Keywords For A WordPress Website?
How To Find Good SEO Keywords For A WordPress Website?
Keyword research for WordPress websites is no different from that carried out for regular websites. Follow these steps to find relevant keywords for your WordPress site:
Brainstorm: Try and think of a list of keywords related to your industry. These are your seed keywords and not your final keywords. You will use them to arrive at your final keywords.
Google Auto-Complete: Type these keywords into Google Search and see what you get as an auto-suggestion. Add the relevant ones to your keyword list. For example, if your seed keyword is 'dentists,' Google Search shows this list on auto-complete:
You can do the same for YouTube.
Related keywords: Along with Google auto-suggest, you can also refer to related keywords that appear at the bottom of the search results page, such as these:

Online resources: Wikipedia and Quora are some useful online resources you can refer to for keywords. Type in the seed keywords into the search boxes and focus your attention on the subheads (in the case of Wikipedia) and questions (in the case of Quora).
Keyword research tools: Besides, there are several keyword research tools available online such as Ubersuggest, Google's Keyword Planner, SEMrush, SEOprofiler, Keyword Revealer, and so on. These will not only help you find relevant keywords but tools such as SEMrush will also perform competitor analysis to help you understand what is working for your competitors and what isn't.
Once you have your keywords, you can incorporate them into your URL, tags, body copy, etc. WordPress makes it incredibly easy to upload keyword-optimized content to your website and carry out SEO-related changes.
How To Get A WordPress Site Indexed On Google?
Google generally indexes new websites without any prodding. But sometimes, its spiders may be unable to index your website for a variety of reasons. If this happens, you need to take corrective measures right away. Follow these tips to ensure that your site is properly indexed on Google:
Ensure that the "Discourage Search Engines" box on WordPress box is unchecked. A checked box will prevent Google spiders from crawling your site.
A bad hosting provider could lead to a variety of issues such as frequent disconnections and slow server speeds. It could lead Google spiders to give up indexing. Though it is rare, the possibility of this cannot be ruled out. The solution is to choose a good hosting provider from the get-go.
Sharing your pages on social media is a good way to emphasize the presence of your website since clicks to your pages will alert Google.
Finally, if all else fails, you can submit your site to Google using sitemaps and Webmaster Tools. Log in to Webmaster Tools and feed the URL of your sitemap in the 'Add/Test Sitemap' field. This will alert the spiders to your site.
Finally, remember that when it comes to indexing, patience is the key. Given the reams of web pages, Google must index every day, it will take some time before it can get to yours. So relax and don't worry too much. In case it is taking inordinately long for indexing, get in touch with SEO experts who can help you fix the issue.
How To Make My WordPress Site AMP-Ready?
Making your WordPress site AMP-ready is quite simple. You need to install two plug-ins–the AMP plug-in and AMP for WP. This will make both your posts and pages AMP-compatible.
Once you are done installing and activating these plug-ins, your website should be AMP-ready. Test your website to ensure that everything is running well using Google's AMP-test link. After testing, use the 'Submit to Google' button to send your site for indexing.
How To Make Your WordPress URLs SEO Friendly?
URLs should ideally be unique, short, and descriptive. For example, the URL of the website development service page of SEO Corporation reads something like this:
—  https://www.seocorporation.net/web-development-services.html
Such a URL which is intelligible to readers is regarded as SEO-friendly for two reasons: it makes sense to readers, which has the potential to enhance your click-through rate, and second, it boosts your chances of getting backlinks from pages with the same anchor text.
In order to get such URLs in WordPress, you need to go to the Permalinks section in WordPress and select the 'Post Name' option. If the post name is too long, WordPress also allows you to edit the URL.
How To Optimize WordPress For Local SEO?
Whether it is local SEO or regular SEO, WordPress can help you optimize your site for any type of requirement. To optimize your website for local SEO, you need to target local keywords and carry a significant amount of local content, and WordPress can help you do both.
How To Perform On-Page SEO On A Non-WordPress Site?
The principles of SEO are exactly the same for a WordPress site and a non-WordPress site and only the process is different. For example, both include components like high-quality content, keyword optimization in body text, optimizing headers, title tags, and meta descriptions, using image alt text, optimizing your URLs, using structured markups, etc. The only difference is that WordPress makes the process incredibly easy allowing even laypeople to make these changes. In order to do the same on a traditional website, you will the help of a developer or an SEO expert.
How To Rank My WordPress Website On Google First Page?
The only way to rank on the first page of Google is through proper optimization. In fact, the better optimized your page is, the higher you will rank. See "How Do I Optimize A WordPress Site For SEO?" to understand the basics of WordPress SEO.
How To SEO My WordPress Site On The Cheap?
If you want cheap SEO, one of the best ways to do it is by utilizing the host of free WordPress SEO tools and plug-ins available online. Here are some of them:
1. KWFinder: Looking for keywords for your website? Try KWFinder. It has a host of features including a unique keyword difficulty metric which tells you which keywords are easy and which ones are difficult to rank for.
2. Google Keyword Planner: It allows you to view historical trends of relevant keywords and find out more about their search volume.
3. Google Trends: It is an excellent complement to Keyword Planner to help you gauge keyword interest.
4. Chrome DevTools: Built directly into your Chrome browser, it allows you to analyze and edit pages to help you optimize your website.
5. Pingdom Speed Test: All you need to do is enter your URL into the bar for a detailed analysis of your page load time and several other statistics.
How To Set Up SEO In WordPress?
SEO is a complex process and there are several different WordPress tools and plug-ins to help you with it.
Here is a list of 10 of the best WordPress SEO tools in the market that you could check out:
Yoast SEO
Rank Math
Google Keyword Planner
SEMrush
Open Site Explorer from Moz
All in One SEO Pack
Ahrefs
The SEO Framework
W3 Total Cache
WPtouch Mobile Plugin
SEOquake
How To Use Yoast SEO On WordPress?
Yoast is a comprehensive SEO tool and one of the most popular WordPress plug-ins globally. It covers everything from content optimization to technical SEO.
After downloading Yoast, you can configure it using the Yoast SEO Configuration Wizard. It will give you step-by-step directions.
One of the key features is the Yoast meta box which allows you to optimize your content even as you're writing it. It does this in two ways–by analyzing your copy for keywords, and constantly checking it for readability.
You can also control how your links appear on search engines ("search appearance"). Apart from these measures, there's a great deal more you can do with Yoast. Click on this link for a detailed guide to Yoast for WordPress.
Why Is Speed Important For Your WordPress Site?
Google first declared page load speed as a ranking factor for desktop search in 2010 and for mobiles in 2018. This means pages that take less time to load are prioritized over slow-loading ones. The emphasis on speed is dictated by Google's overall philosophy of continuously making the search experience better for its users. It is critical for all websites, including those created on WordPress, to focus on page load speed to achieve a good ranking.
Why Choose Us
Here are 6 strong reasons to choose our digital marketing services. We can be your one-stop Internet Marketing service provider for all your requirements
Experienced Professionals
Our designers, developers, copywriters etc. are skilled professionals who possess several years of on-the-job experience which helps them deal with all kinds of real-world challenges.
Result-Oriented Service
We understand the value of your money. That's why we have a relentless focus on results. Irrespective of what your SEO goals are we always strive to meet them.
Our SEO techniques are built along the lines of those adopted by the world's top SEO companies. We follow 100% white hat techniques which makes us certain of our results.
Money-Back Guarantee
Think we haven't delivered? We will refund your money.We are so confident of our ability to meet your expectations that we even have a money-back guarantee in place!
24/7 Support
Once we have taken up a project, we are available for 24/7 technical support. After completion, we will handhold you for three months until the changes we have made have stabilized.
No Long-term Contract
Unlike many other SEO companies, we don't bind you in a long-term binding contract for 6-months or 1-year. You can cancel the contract in a month if you are not happy with our services.
Want To Get More Traffic And Leads?
Anything On your Mind. We'll Be Glad To Assist You!