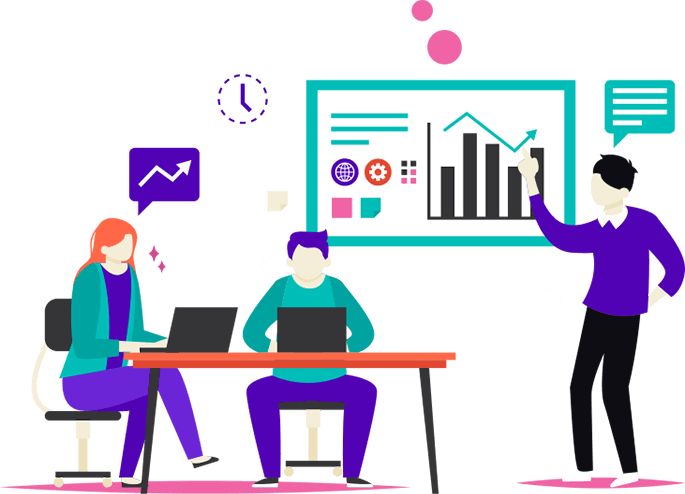 SEO for E-commerce Websites
Pump life into your E-commerce Store with our specialized E-commerce SEO services.
The Equation is simple:
Better SEO > Better Rankings > Higher Traffic > Higher Conversions > Improved ROI
Rank Top on Google and get more conversions!
Earn Real Dollars, not Useless hits!
Search engine optimization has become the heart of every website on the world wide web. Without it, websites would have a tough time thriving amidst the competition.
SEO lets you beat the competition, claim the top spot, gain higher conversions and enhance your ROI. The higher you rank, the more people visit you and the chances that they will shop at your store increase.
In fact, organic search amounts to 43% of e-commerce traffic.
SEO for an E-commerce site: The complications and challenges
In 2015 alone, the number of E-commerce stores around the world amounted to 12-24 million!
E-commerce companies face enormous competition. For small and middle-level retailers and online stores, it is actually hard to claim a top spot among and against the e-commerce giants.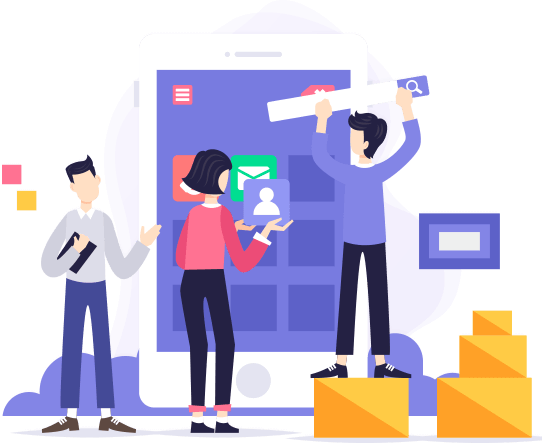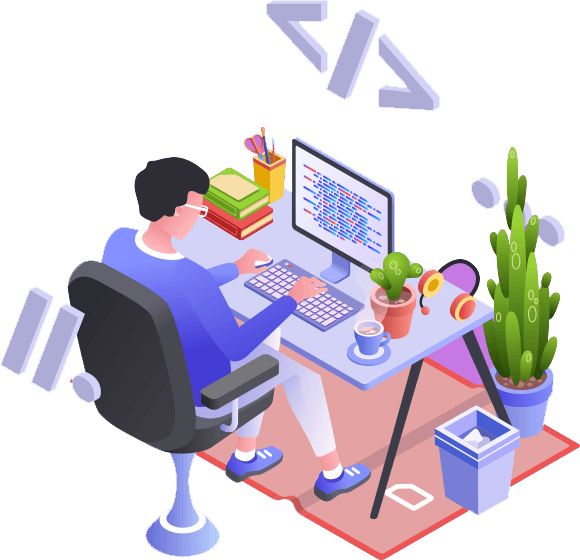 Sometimes, it's the bounce rate on the website that prevents e-commerce businesses from fully utilizing their potential. Often, visitors visiting the website don't engage with the website because page content doesn't intrigue them. Other times, the store website takes too long to open, losing potential buyers.
Navigation flow is another issue with e-commerce websites as there are thousands of pages that need minimum clicks to complete a transaction. With every click, the chances of a sale/conversion reduce drastically. So it's integral to minimize the clicks needed to complete a transaction.
E-commerce websites also have numerous product pages that are non-indexed. This results in ranks getting dwindled. Moreover, some products never reach the customers as they are not indexed. But a sitemap can make a huge difference.
A simple solution we suggest to all of our clients is accelerated mobile pages that enable quicker loading times too and better mobile experience.
So if you are worried how will you make a mark in a world where established giants like Amazon and eBay rule the e-commerce world, don't worry. We are right here for you.
Dream big with our king size yet affordable SEO plans.
Get your free quote today
Our Additional Services That Will Boost Your Business online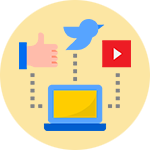 Social Media optimization
Target your customers where they are. Our Social Media Optimization Service will boost your social presence and make your business a brand.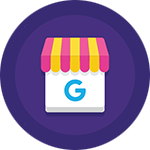 GMB Optimization Service
Be on the top when your customers search your company name on Google. Our Google My Business Optimization service will help you discover on search results.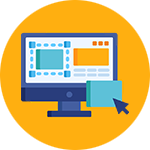 Website Designing Services
Our Web Designing experts will provide you a professional and user-friendly website. Take your business online with our website designing service.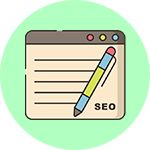 Content Writing Services
Your website content decides your position on search engines results. Our Content Writers will provide you content with good readability.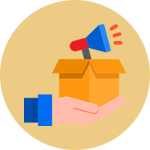 Digital Marketing Services
Make your business digital and boost your online presence. Reach your targeted audience easily with our digital marketing services.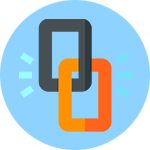 Link Building Services
Boost your website domain authority with high-quality links and increase your possibility to rank on your desired key-phrases.
Most common SEO mistakes that E-commerce sites make
Ecommerce websites aren't like any other websites but store runners often forget the difference. They forget to strategize design and content to optimize their website. A lot of store runners make these must-avoid common E-commerce websites:
No product description
A lot of online stores make the mistake of not writing an eloquent product description. Product pages with no text description are at a high risk of getting lost among the millions of webpages without an impressive first-page rank. Most e-commerce websites have the same collection so it's really product description that sets a product apart. It can be persuasive and clear so the buyer gets the help he/she needs while making the purchase decision.
Lifting product description directly from the manufacturer
If you are using the same product descriptions that your manufacturers mail you, you are taking your website one step closer to obscurity. Manufacturers supply to multiple e-commerce websites and send the same product description. If you don't have the description rewritten, you risk plagiarism. A lot of websites make the same mistake of posting the same product descriptions, costing them search engine ranks due to duplicate content.
Follow the simple rule: Create Unique Content if you want better ranks and higher visibility.
Not heeding the search demand for product pages
Another mistake professionals make is that they ignore the demand and search keywords when writing headlines and page content (product description, title pages, etc). This practice helps promote products that are most in-demand. Marketers should use model numbers and brand names in title tags and headings without stuffing the page with repetitive keywords.
No Product Reviews
Positive or even moderately rated reviews are great for e-commerce websites. Mostly because they are free content that's unique, authentic, original and they help persuade buyers to make better decisions. In fact, according to BigCommerce, 69% of online shoppers voted in favor of getting more reviews from E-commerce sites.
So, marketers can introduce a free-shipping or freebie for a review or other incentive systems to encourage reviews.
Duplicate Page Title and Title Tags
Marketers face a tough time creating unique page titles and title tags when selling numerous products from a single brand. Unique key phrases help you rank higher with better traffic. The best tip is to understand how customers refer to brands and use their language.
No speaking URLs
Speaking URLs are actually keyword-friendly, reader-friendly, keyword-friendly and don't look spammy. Marketers should use relevant URLs complete with keywords so they are more searchable.
Plagiarized/Duplicate Content
If you are writing the same content as others, what new and of value are you offering? Your readers need to derive information that is valuable and relevant content. It's best to trim down your plagiarized content as much as possible. E-commerce websites that follow a sharp and original content strategy tend to rank higher.
Non Indexing of Products
E-commerce websites follow a complex hierarchy of categories and subcategories that results in product pages not getting indexed. The simple solution is to have a sitemap.
404 Errors
E-commerce websites regularly update their inventory, pages and sometimes delete pages with out of stock products too. When pages are deleted, products get taken off the website, product categories or sub-categories are changed, links become dysfunctional and the server shows a 404 message. This is frustrating for the buyer who will immediately switch to another website on receiving the 404 messages.
Marketers can update the out of stock pages and mention redirects URLs or replace the older products with new products to avoid losing the customer. New updates will also help marketers retain higher traffic and use it better for other pages.
No Product Category Text
Product Category text may not be a dealbreaker but it is important. Category based keywords help buyers search for products without knowing which product do they exactly want to buy.
How do we bridge the gap?
E-commerce SEO is not like any other SEO. It's highly technical and specific. Since we target multiple web pages for products, it takes a lot of planning. We review the current website, its design, navigation, and content to examine how SEO friendly is it. We propose suitable changes to the website to make it more SEO friendly to improve traffic and rankings. Once we are done evaluating the website, we move on to the final battlefield and follow these strategies and steps:
Information Accumulation
We begin the action with information accumulation. We get our clients to fill customized questionnaires to list out their competitors, targeted location and other necessary information. Based on this information, we perform our research on the online trends for the specific location and devise a content strategy.
Keyword phrase
The next step is to identify short term and long term keywords. When we start looking for keywords, we don't make any changes to your website as much of the hard work depends on key phrases and words. We perform extensive research online and put the most trusted tools to work to list out relevant keywords and key phrases.
Client Review
We send our keyword lists along with website reviews to the client to get his/her input on the evaluation. Once the proposed changes and plan of action are greenlit, we start working on the keywords based on the client's short and long-term expectations.
Once we have made an exhaustive list of keywords, we start implementing it on the homepage, meta descriptions, page titles, title tags, product descriptions, etc.
Optimization
The final stage of the SEO process is optimization.
Product pages are especially important. They are more likely to rank higher for specific search phrases and keywords like men's running shoes or puma men's black running shoes. We focus on optimizing every single product page as long-tail keywords like 'Adidas women blue running shoes' will be used on products but not the homepage.
E-commerce is just as much about information and presentation as it is about customer's intention to buy and seller's persuasion skills. We ensure that every page is optimized with accurate information that's keyword-rich and best describes the product listed.
We don't only optimize content but also target images with alt text and ensure they assist the website to generate higher traffic.
On-Page Optimization
Through On-Page Optimization, we work on webpages to rank them higher with relevant content and HTML Source code. Techniques we use in our on-page optimization strategy include:
Initial Ranking Report
URL Mapping Report
Page Content Optimization
Meta Tag (Title, Description, Keywords)
W3C Validation
Webmaster & Google Analytics Setup
H Tags (H1, h2, h3, h4, h5)
Keywords Analysis Report
Deep Linking
Image Optimization (Alt Tags)
Content Duplicacy Check
Canonicalization (The process of choosing the best URL when choices are available and redirecting them to the same)
Robots.txt file
XML Sitemap
External Link Check
Off-Page optimization
Our Strategies aren't just restricted to the website. We work outside the website too and follow a tactical plan to boost traffic and rankings.
We build backlinks to boost ranks with quality content, provide content marketing services as needed along with
Article Marketing
Quality Directory marketing
Classified Submission
PR Submission
Blogging
Pay Per Click And Other Google Ads
Social Media Marketing
Local Business Listing
Search Engine Submission
Video Promotions
Email Marketing
Navigation Optimization
We also integrate keywords with page categories and devise navigation chart in such a manner that it emanates user-friendliness and attracts engagement.
If you want a visitor to really stay on your website and explore more, you need to make navigation as quick and easy as possible. We ensure that it is designed to prevent confusion among visitors and leads them right where they want to go.
We target minimizing the bounce rate by ensuring easy navigation so visitors can enjoy their shopping experience.
Content Production
According to Rapt Media, 63% of consumers mentioned that they thought of brands that offered relevant content more positively.
So, as part of our e-commerce SEO plan, we provide high quality, original, engaging and valuable content for the website and off-page optimization tactics.
Our team of experienced SEO writers follows an exhaustive content marketing strategy to minimize the bounce rate and maintain high traffic.
Our focus is not just bringing more people to the website but also boosting conversion and engagement…
We follow a personalized content strategy that we devise keeping audience taste, keyword research, domain/industry-specific content and search trends, etc in mind.
Blogging is the go-to solution for many webmasters and we follow a similar strategy by posting consistent, entertaining, inspiring and educating blog posts. Content published as part of our SEO plan is well optimized with keywords that we integrate naturally.
We believe consistency and quality are the key ranking high on search engines as the leading search engine Google values content that imparts value. So, we formulate a research-backed content strategy to avoid spamming.
We use keywords as subjects and topics and develop high-quality, plagiarism-free, impressive and accurate content. We generally produce articles, press releases, articles, ebooks, white papers, case studies, etc with strong Calls to action.
Along with quality content, we also devise a visual strategy for the website to ensure that it's user-friendly, visually appealing and retains visitor's attention for long.
Reports and analytics
We present comprehensive reports every Friday along with separate monthly reports and a final report.
We conduct analytics check regularly and keep an eye on how the website is performing with distinct strategies we use. Based on the digital insights, we formulate our strategy and further make changes to better suit the market and changing trends.
We deliver real results within 45 days of initiating our SEO campaign. It's not just a promise, it's the truth.
We have delivered results, amassed our client's conversions and with our tactical strategies and we will continue to deliver.
Trust us with your website and we won't disappoint you.
Why Choose Us
Here are 6 strong reasons to choose our digital marketing services. We can be your one-stop Internet Marketing service provider for all your requirements
Experienced Professionals
Our designers, developers, copywriters etc. are skilled professionals who possess several years of on-the-job experience which helps them deal with all kinds of real-world challenges.
Result-Oriented Service
We understand the value of your money. That's why we have a relentless focus on results. Irrespective of what your SEO goals are we always strive to meet them.
Our SEO techniques are built along the lines of those adopted by the world's top SEO companies. We follow 100% white hat techniques which makes us certain of our results.
Money-Back Guarantee
Think we haven't delivered? We will refund your money.We are so confident of our ability to meet your expectations that we even have a money-back guarantee in place!
24/7 Support
Once we have taken up a project, we are available for 24/7 technical support. After completion, we will handhold you for three months until the changes we have made have stabilized.
No Long-term Contract
Unlike many other SEO Companies, we don't bind you in a long-term binding contract for 6-months or 1-year. You can cancel the contract in a month if you are not happy with our services.
Want To Get More Traffic And Leads?
Anything On your Mind. We'll Be Glad To Assist You!