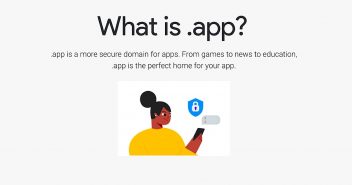 Google announced a new .app top-level domain and opened Early Program Access registration for .app on May 1.
The .app announcement was originally teased for I/O 2018 but the EAP commenced on May 1.
Following a costly bid of $25,000, Google purchased the top-level domain in 2015. The TLD was launched complete with cutting edge apps, developers, and necessary web security in mind.
Google added that .app is the first top-level domain that comes with enforced security and is available for general registration.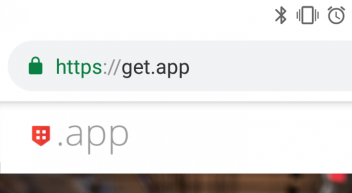 .app comes with the HTTPS as default with the intention of protecting against ad malware, ISP's tracking injections, and malicious open Wi-Fi networks.
This is being done as part of Google's collective efforts to push HTTPS adoption throughout the web.
The HSTS preload list contains the .app top-level domain which means HTTPS is now needed on all connections connecting to .app websites. This means no need for HSTS registrations or configurations! This gives you pre-built and top-level web security for you as well as people who visit your website.
This security is considered prominent and much needed as according to Google, .app is a worth remembering landing page for the mobile applications.
Developers have always believed in big introductions and launches for groundbreaking applications. And, if you often spend time designing new apps, you could still launch your applications better or just buy them some real estate online to help more curious souls find more about the app.
This .app domain can help your users learn more about the application, feature and update relevant download links (trustworthy) and post release notes, links to in-app matter.
Starting on May 1, .app domains became available for registration as part of Google Registry's Early Access Program. There are a total of five tiers on whose completion on May 8, general registrations will open to the public.