Soon, 1.19 billion active users of Facebook will have a chance to sympathize with their loved ones if they are in pain. This very idea emerged during a Hackathon event in which the best engineering minds of Facebook discuss new ideas. During on these events, popular Facebook features like Timeline and Like button have emerged.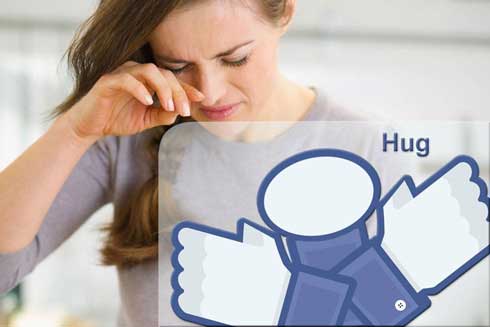 If a person updates his or her status with a negative emotion, the like button will be replaced with sympathize button. Though Facebook has not mentioned any official deadline for launching this feature.
Imagine one of your friends updates his relationship status from married to divorced. Would you like it? Hell, No !! But now you don't have any other option except commenting. After this feature is rolled out you can hit the sympathize button.
As a avid Facebook user my personal opinion is that this feature will make the person in distress feel better. Though this opinion can be debated but I have observed that we feel good when we update something like status or picture and my friends like it.
In fact, some of the times I compare te number of the likes on my photos to find which is the most popular picture. Its human tendency, isn't it. You might have done this too.