How to do forum posting in SEO LINK BUILDING CAN BE EXTREMELY DAUNTING. Forum posting is one of the most constructive ways to learn, share and contribute your knowledge and your experiences among your counterparts in the same field. The other advantages of forum posting are that some forums allow signatures either with anchor text or
How to do forum posting in SEO
LINK BUILDING CAN BE EXTREMELY DAUNTING. Forum posting is one of the most constructive ways to learn, share and contribute your knowledge and your experiences among your counterparts in the same field.
The other advantages of forum posting are that some forums allow signatures either with anchor text or just URL. In the last part, we will learn advantages of links in signature with Anchor text or URL.
A question which is often asked by new and old webmasters alike, "Is forum posting an effective Link Building strategy?" If yes how? It is said that links from unique class C domains are more useful then how can it be an effective strategy to get links from just a few forums or same domains.
I have done a kind of research on Forum posting, backlinks and associated ups and downs in rankings on Google due to change in signature or anchor text over a span of nine months. I will not write every detail and observation but I will certainly mention all the important points which you need to keep in mind while doing forum posting.
1) A popular myth is that posting on High PR forums can get you more valuable link juices. It is false. As whatever be the Page rank of the forum, the page rank of the webpage on you which you are going to submit your post matters. It might be possible that a Forum has page rank six but its inner page's page rank is zero.
The one advantage of posting on high PR is that high PR forums are cached and indexed more frequently than low PR forums.
2) Mis-conception Number two. Posting on do-follow forums helps but posting on No follow forums in worthless. It is absolutely wrong. Although it is true that you do not get link juices from the forum which allow no-follow attribute on external links, yet they are useful.
A good combination of No-follow and do-follow links in signature gives an impression of natural link building strategy. Links from No follow might not help to get high PR but they can considerably improve a site's rankings.
3) Myth No. 3. Some webmaster copy and paste articles from article directories in forum posts and hyper one or two anchor texts to get contextual backlinks.
But this is extremely dangerous and the waste of time. Google penalizes sites having backlinks from duplicate content and it can penalize your site or just remove your site from search history. So beware. Never repeat this again.
Try to be useful and helpful but do not spam forums. In some case, you might be banned by Admin of Forum. That will adversely affect your brand also.
If you are trying to gain backlinks from the forum then use it wisely. Use the targeted keyword as anchor text but here is a catch. What if a forum allows four links in a forum? Should you link a single URL with different anchor text or should you different URLs with their anchor texts.
If you use different anchor texts to link to the same page in a single signature Google will read one link and others will go useless. Instead, use four different URLs with their respective anchor texts.
Forum postings are not only useful for getting links but they are helpful in creating brand awareness and direct traffic too. So use it accordingly.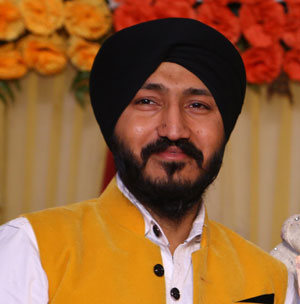 Entrepreneur, Virgo, speaker, writer, a pampered son & a loving brother. Featured as Inspiring Indian by The Times Group. Life is still unfolding for me. Lots to be written in the coming years. You can read some old news about me here: https://goo.gl/NGhwRi and my short story here( reprint of the story which was published in the Times Group book): https://goo.gl/cNtHgi Last but not the least, I am grateful to my mom & dad, my sisters, my friends, my fans for filling my life with love & happiness. Amen!