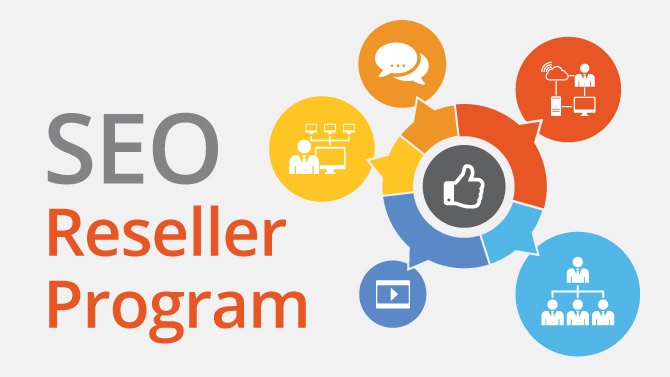 Looking at how almost every business is going digital nowadays, white label SEO services would never go out of fashion. Moreover, white label SEO Services are only becoming more popular by the day. With over a billion websites on the internet and only about 10 making it to the first page of the search engine results, SEO is the deciding factor. This makes it quite apparent that any online business would have to prioritize SEO factors over any other aspects that decides the success of it.
There are so many business owners who would fight to be an SEO service provider's client to meet their desired results. SEO Service Providers need to be ready with their services at any time. This puts them through a lot of pressure to meet each client's requirements, give their best, and keep up with the pace of how SEO is growing in demand. Fortunately, they have a blessed option called white label SEO resellers. Believe it or not, if you're a white label SEO Agency, resellers can help you grow tremendously. If this is something new to you, here's everything you would want to know about white label SEO resellers and how beneficial they can be for your agency.
What are white label SEO reseller services?
Though white label SEO reseller services is a sentence in itself and sounds super complex, it's pretty easy to understand. If you're a white label SEO service provider, you can't always realize what each client would want from you. Each website has its own requirements which is why you have to be ready to offer everything they carve for. This is when seeking White label SEO reseller services would be beneficial for you.
Let me briefly clarify about this- When a client places a certain order or requests certain services, you assign the client requests to an SEO reseller at subsidized rates to get the work done. The white label SEO reseller would complete the work and send it your way. Now, you can use your brand name and sell the services under your name to the client. In short, with the help of white label SEO resellers, you act as a reseller and get a chunk of what the client pays as a profit.
If you succeed to find a right white label SEO reseller that is efficient, you would be able to acquire large number of clients. It would have many perks for your business and overall growth. Now that you know how white label SEO reselling services work, here are ways in which a white label SEO reseller can help your agency grow.
How White label services help to Grow your Agency
1. Expand services to clients
When you provide services that your agency is capable of, no matter how hard you try, there is a limitation for it. When we talk about SEO, there are so many factors. Clients may demand website audits, keyword research, on-page optimization, content creation, organic link acquisition, lead tracking, or anything under the sun pertaining to SEO. For any service that your agency does not provide, you would have to say no to the client.
However, when you work with a white label SEO reseller, no matter what service your client is seeking, you can direct the request to the white label SEO service provider to render the service to the clientsv. This lets you expand your services greatly, whether it's content creation or on-page optimization, you would have it all covered with the help of a white label SEO reseller.
2. Taking many client orders
As already mentioned, seeking white label SEO reseller services expands your horizons in terms of providing different kinds of SEO services. This means more people with different needs will come to your door to improves their businesses. With that, you would be able to take more client orders as opposed to when you worked independently, relying on man force at your agency.
When you work independently, there would be a great deal of control on the service you provide. However, this might prove to be a hurdle in your way to have more clients. Moreover, it would stay the same unless you plan to hire a massive number of employees for different services. Instead of it, you can find an incredible White label SEO reseller service provider to help you with. Once that is done, all you have to do is place your client orders to the them and wait for the tasks to be done.
3. Saving time
As you keep piling up the clients, time constraint becomes the biggest resource. This is the biggest challenge you encounter while growing your business. Accepting orders would mean committing to deliver service on time and Declining Services would mean rejecting the growth. With more responsibility and the pressure of satisfying the clients, you have to make sure each order that you take up is delivered on time. White label SEO resellers would help you deliver services on time without a glitch.
The moment you feel like you already have a lot to take care of, assigning work to white label SEO resellers ensures that you are not dealing with too much. Working with a white label SEO provider would equip you with more time in hand to take care of other things without delaying the delivery of client requests.
4. Increasing client base
For anyone who is providing SEO Services to clients, it's much about gradually increasing the client base to have a better reputation in the industry. However, with so many services and being time-bound, that becomes a hard goal to achieve. This is when white label SEO service providers help you expand the client base by doing the hardest part for you. When you take more client orders, you need to provide more services than before and deliver it on time. The result is that you have an opportunity to expand your client base.
This makes it sound imperative to work with a white label SEO service provider to expand client base which, to certain extent, is true. When you want to expand your client base, you have to keep the existing clients highly satisfied so that they come to you in the future for the same needs. And then, when you already have a huge client base, getting orders simultaneously from many clients will overwhelm you. This is when you can assign them to white label service providers and sit back, relax, and see your client bases being intact.
5. Getting ahead of competitors
Not all SEO service agencies work with white label SEO service providers. In fact, it's a relatively novel idea to work with a white label reseller to provide services to the clients. Many SEO service providers are wary about the idea of working with white label resellers. This is because there is still a lot of myth surrounding white label service providers. For instance, resellers fear that the white label service providers may use black-hat techniques to get the job done. However, as the SEO pricing guide says, this is just a myth.
Working with a white label SEO reseller, you have more chances of beating your competitors than working alone. When you provide commendable SEO services to the clients, it's obvious that clients flock to you in the future as well. Time and services are two important factors that govern whether or not clients prefer you over other agencies. When you have control over both the factors, it would build a positive reputation for your agency. This would naturally mean climbing the stairs faster than your competitors and getting ahead of them.
6. Working with experts
When you work with white label service providers, you can count on the fact that you're working with experts. Different aspects of SEO, like content writing, on-page optimization, marketing, Link Building Need different set of skills. A person who is an expert in one of these aspects cannot necessarily work on the other aspects. This is why working with SEO resellers and assigning tasks to a person who is proficient in the task helps you ensure that you're working with experts and nothing less.
7. No new recruitments
Imagine, if you decide to cater to all the clients that walk your way, you have to be confident about having enough manpower to take it up, be intricate to provide the best services, and deliver it on time without a delay. But that would mean holding a big opening for experts who can deal with the intricacies of SEO. Having a big bunch of employees also requires time and resources to manage them. At times, some services may not be in demand and you needlessly have to pay the employee.
Working with a white label SEO reseller beats all these hassles. You have the liberty to opt for the needed services and only pay for the services that you assign them. Plus, your management team need not have to take care of so many employees and be on its heels all the time.
When you hire permanent employees, you're forced to pay them every month, whether or not their services are in demand at any given point of time. In such scenarios, it doesn't make sense to pay an employee. On top of that, SEO resellers get the job done at cheaper prices and you can save up on costs involved in hiring and retaining employees.
8. Save space and resources
Having more employees automatically means providing them with space and resources. You have to rent enough space to have all the experts under one roof which costs a great deal. However, when you work with white label SEO resellers, you get the job done without having to provide them with the resources that regular employees would demand. This saves the costs of renting and other resources.
Concluding by:
White label SEO resellers can take a huge chunk of responsibility off your shoulders of an SEO Service Agency. Once you conduct a meticulous research to know which white label SEO service providers to work with, then you have them taking care of your tasks. At the end of the day, all you have to do is play the role of a mediator without having to compromise your reputation as a service provider. Even though the they are doing the job, you will rejoice the credits. Given, you're sure about the quality of work done by the white label services, you would have an amazing opportunity to grow as an agency with lesser hurdles to overcome.
Summary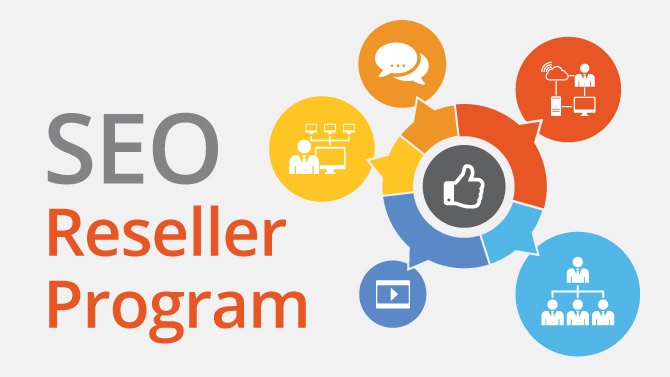 Article Name
How a white label SEO resellers help your agency grow
Description
Looking at how almost every business is going digital nowadays, white label SEO services would never go out of fashion. Moreover, white label SEO Services are only becoming more popular by the day
Author
Publisher Name
Publisher Logo