Don't you hate it when a site takes too long to load? All of us do actually! We live in a fast-paced world, and always fantasize about fast cars, smartphones and computers. This obsession with speed isn't going away anytime soon. Interestingly, the online world is also getting drowned in the same torrent. Google also
Don't you hate it when a site takes too long to load? All of us do actually! We live in a fast-paced world, and always fantasize about fast cars, smartphones and computers. This obsession with speed isn't going away anytime soon. Interestingly, the online world is also getting drowned in the same torrent.
Google also seems fervent on encouraging sites to adopt swift page speed. A website with poor speed framework is certain to be buried in search engine results page. However, the impact is still far cry from being dramatic, but the fickle nature of Google is not hidden from any search marketers. In near future, it could transform into a huge deciding factor. Read on to find out more about page speed and its influence on your ranking.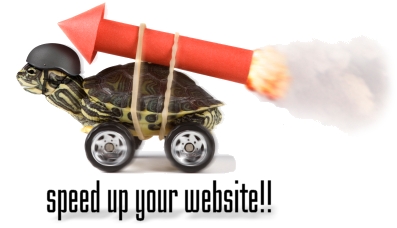 Why Page Speed Matters to Your Site?
Can page speed make a big difference? Should it be on your priority list? Let's take an example to answer this question. The pizza delivery mechanism completely relies on timely execution. When you order a pizza, you expect it quickly. If it takes more time, you always have the option to move on to another outlet. So, speed plays a crucial role in ensuring customer satisfaction and loyalty.
Interestingly, this stipulation also holds validity in the online market. If your site tends to be sluggish, user experience will definitely be diluted. Most businesses strive to achieve top rankings, but deliberately choose to ignore the customer experience aspect. Even if you rank higher in Google Search Engine Results Page, a poor loading site will leave bad taste in visitor's mouth. And remember that an annoyed customer never comes back!
As I explained in the beginning of the post, a fast-paced life surrounds our mere existence. People don't have much time or patience to deal with poor loading sites. So, to ensure a pleasant user experience, pay attention to this aspect of your site. Remember that Google is also concerned about end user experience.
As per the other SEO stipulations are concerned, Google has clarified its standing. I'll discuss it in the later part of the post. Continue reading to discover page speed influence on page rank.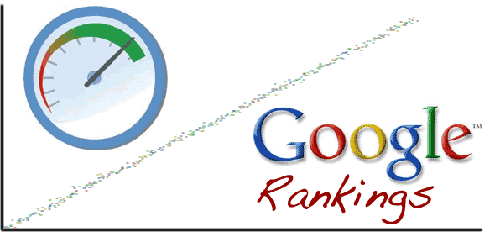 Does Page Speed Hold Relevance for Mobile Sites?
The age of portable devices is upon us. People are steadily utilizing their smartphones to surf internet and even make business transactions. In my earlier posts, I've repeatedly emphasized on sites optimized for mobile phones, and encourage businesses to prepare for the future. Coming back to the topic, page loading speed holds relevance for mobile sites as well; however, the nature of treatment is not different from desktop sites.
In my view, Google is still not giving the matter its deserved weight. However, the impact is beginning to feel throughout the online landscape. Anyway, prevention is always better than cure. So, I will recommend businesses to better their page loading speeds.
It would be quite difficult to come out with any specific number of seconds. Think from a customer perspective. The page loading speed should please visitors, rather than infuriating them. You should observe other sites for a better idea of pleasant page loading time.
What Google's Stand on Page Speed?
The search mogul is quite aggressive when it comes to finding weaknesses in different sites. I don't blame them, as their whole existence relies on their credibility. Of course, other search engines are continuously searching for ways to dethrone Google. So in this spirit, page speed is definitely on their radar.
In a video posted by Matt Cutts, he reminded everyone that Google consider real world results. He further added that overall low page speed will result in low ratings. He seemed to be more concerned about the big picture, including content, optimization, etc. But, as page loading can make or break the user experience, it is better to not ignore it.
Let's try to explain the matter with an example. Suppose there are two different sites: A and B. Both possess equal authority and relevance. But, A has better page speed than B. In Google search engine results page, A will outrank B. So, it is clear that page speed is an important factor for attracting maximum organic visits.
Evaluate Your Site Performance with Page Speed score:
As you can't afford to ignore the demand from users, high page speed is indispensable. Even Google has released a helpful tool for search marketers. This metric gives a score between 0 – 100. Obviously, a higher score is always desired for your site.

I personally liked the provision of separate scores for mobile and desktop sites. Further, it put forwards a variety of related information. It informs you precisely where you need to improve. Instead of hiding information, Google presents a serialized instruction listing. You can check out this tool here: http://developers.google.com/speed/pagespeed/insights/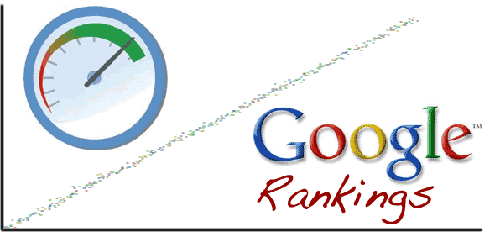 Final words:
Search Marketers investment on content is at all time high. But, without adequate page speed, users will move on to greener pastures. Clearly, improved page speed is worth your time and efforts. It will lead to better engagement, retention and conversion. Fortunately, online marketers have begun to address the issue. If you still possess any query, feel free to contact me through the comments section given below.

Source of Infographics: QuickSprout.com
Some related posts: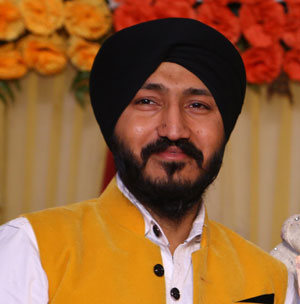 Entrepreneur, Virgo, speaker, writer, a pampered son & a loving brother. Featured as Inspiring Indian by The Times Group. Life is still unfolding for me. Lots to be written in the coming years. You can read some old news about me here: https://goo.gl/NGhwRi and my short story here( reprint of the story which was published in the Times Group book): https://goo.gl/cNtHgi Last but not the least, I am grateful to my mom & dad, my sisters, my friends, my fans for filling my life with love & happiness. Amen!