How to Remove Negative Reviews from the Internet? The world's growing exceedingly digital. With the advent of technology, plenty of rating and reviewing tools have cropped up that can be strategically used for promotion. But with the promotional advantage comes the great disadvantage: the voicing out of opinion online and the fact that people have
How to Remove Negative Reviews from the Internet?
The world's growing exceedingly digital. With the advent of technology, plenty of rating and reviewing tools have cropped up that can be strategically used for promotion.
But with the promotional advantage comes the great disadvantage: the voicing out of opinion online and the fact that people have a tendency of getting a little too comfortable with language and content online.
And when really dissatisfied, the customer's anger can multiply and really reflect in the reviews. Online reviews influence buyer/customer decisions to a large extent so the influence of negative reviews on purchase or other customer decisions is indeed vast.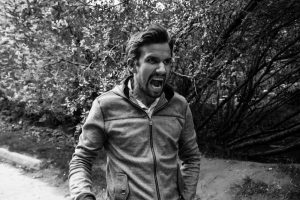 When review platforms entered the online market, experts and business owners worried that they could be manipulated to taint competitor's rankings and reputation via fake reviews.
The nightmare indeed came true.
But many directories like Yelp follow stringent standards before publishing a review. Algorithms continuously filter reviews to verify their authenticity.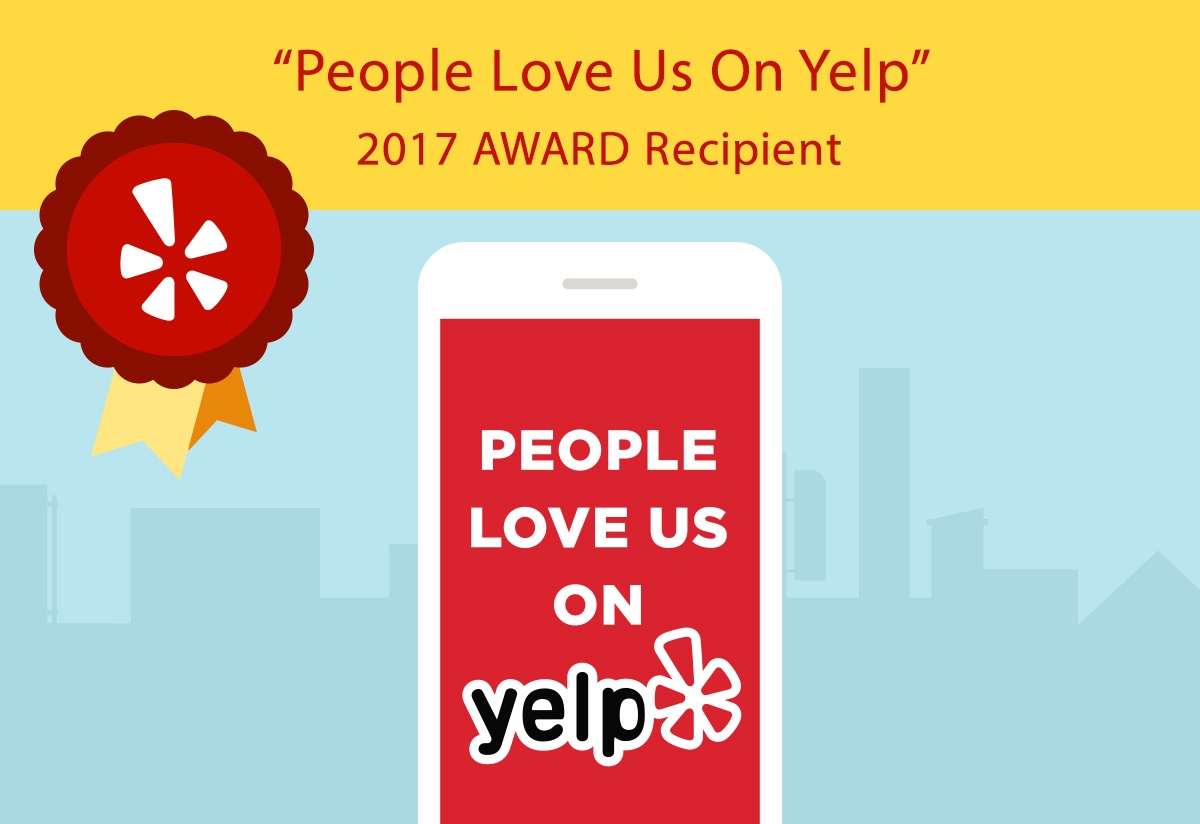 Recently, Vitaly Zdorovetskiy, a YouTube star was ousted from the Boca Raton Resort due to his much publicised (and debated) reputation of being a wild prankster.
But Zdorovetskiy didn't stomach it well and asked his followers to post poor reviews for the resort. Within just a couple of days, the resort's rating sank to a horrible 1.5 from the earlier 3.5-4.
The Zdorovetskiy incident isn't the only one. There have been infinite instances of angry customers taking to the virtual platforms to taint the reputation of a business.
For a business, such reviews are worrisome and a proactive approach needs to be applied to maintain a clean image online. Let's see what a business can do when a negative review pops up.
How to Remove Negative Reviews from the Internet?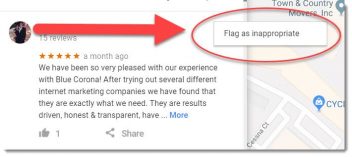 Online Reputation Management comprises processes undertaken with the aim of controlling the online conversation surrounding a brand or restoring its positive and squeaky clean image.
Review monitoring is a part of online reputation management that focuses on managing and minimizing the negative sentiment surrounding a business expressed through reviews.
Before you start removing negative reviews from the internet, you need to find them out first.
Some reviews attract immense attention from social media and forum communities. It's easy to locate them as they often become 'trending topics'. But the hard part of the job is to locate the not-so-famous reviews and ensure they don't attract the attention and hurt the brand's position.
Look for angry customers

First of all, you should set up Google Alerts with specific modifiers like 'sucks, bad, pathetic, spam, horrible' attached to your brand name. Once the alert has been set, you will be informed by Google if any new reviews are posted with the words you listed in your alert.
You can also perform vast searches on Google with phrases like 'brand name + sucks/bad/terrible/pathetic (etc)' to look for existing negative reviews.
It's worth noticing that angry customers don't just take to famous websites like Yelp or Google reviews but also social media websites too.
There are plenty of examples of really dissatisfied customers going on long rants about bad experiences.
There are professional monitoring tools that you can use to monitor your reviews online.
Besides, a small or one-line comment on rediff.com or Yelp.com often doesn't show up in Google until it attracts plenty of shares or replies.
So, having a review monitoring tool in place may prove to be of immense help.
Analyze the review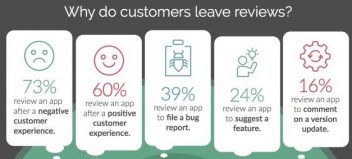 Once you have found the bad reviews about your business/brand, analyze them. Understand the language, the content, the tone and the overall subject of the complaint.
There will be two scenarios:
Case 1: You may be facing a fake, exaggerated bad review that may or may not be from your competitor.
Case 2: The review may be genuine and a real customer may be disappointed with your service.
The simplest way of finding out if the reviews are fake is by checking how authentic is the profile of the person who posted the review. Look for other reviews from the same profile and notice their content. Look for language and style. Check if the bad review or reviews follow the same pattern. Extreme reviews may be fake too.
There are plenty of tools that help you identify fake reviews too.
Genuine bad reviews tend to focus on details and mention particularly what annoyed them so much to write the review.
Engage the dissatisfied customers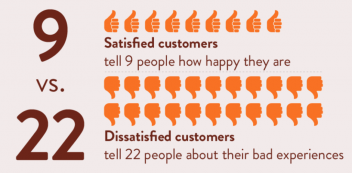 Good PR practices recommend that you should try and apologize to the dissatisfied customer.
To get rid of bad reviews, you need to resolve the matter first.
Sure, there may be some long rants that you'd just love to see removed but there may also be genuine customers talking about a bad experience.
So, if somebody writes a review saying that they had to wait 30 minutes even after making an appointment with your salon, understand the frustration.
To resolve the matter, you can privately message the writer (customer) apologizing. If possible, invite them again with a discount with the intention that they'd come and change their mind and review.
Make sure that you highlight in your apology that you'd like to offer the services/products again with the intention that it would give the customer a much better experience.
Do not centre your apology around the review. Instead, give weight to the bad experience that the customer went through and try and fix it.
Some experts may recommend against connecting with customers who post bad reviews. The reason behind this is that if you comment back on the review and engage in a conversation with the reviewer, you may just be giving the post/review the push it needs to be more visible online.
To understand this better, think of the post/status updates and comments you make on social media platforms like Facebook. The status updates appear more prominently on the homepage when the number of comments on the post multiply.
So, user engagement activity results in making the post more visible on search engines. And, this is why responding to the reviews is discouraged by online reputation management professionals.
But it's thoughtful to follow a private discourse.
Besides, it's good to follow a non-defensive tone while asking what can be done to make the reviewer reconsider his/her opinion.
Ensuring a positive brand image online with supportive reviews
The best way of combating negative reviews is through a platoon of positive reviews that market the positive brand image.
Get more positive reviews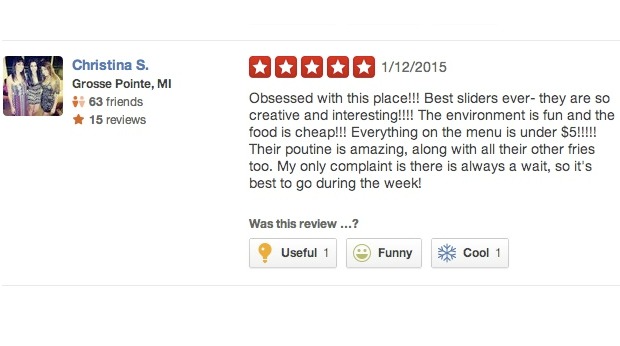 The biggest step towards maintaining a clean, attractive and positive image is getting more reviews.
It is completely against the guidelines and terms of use of Yelp, Google and major directories to get paid reviews or bribe customers for reviews.
However, instances of influencer marketing indicate that freebies and gift vouchers are frequently given to influential bloggers by brands to get a mention in their blogs.
Similarly, restaurants, rental companies or any other company can encourage reviews by offering the best services and solutions.
For instance, bakeries can offer free cupcakes on Mother's day and mention on the packaging a link to online reviews. This would help the brand create a positive image in the eyes of the buyer/customer and get supportive reviews.
What brands should remember is that no customers want to be kept for hours or even minutes. So, keeping that in mind and the fact that Google gives priority to short reviews (spanning no more than a line), it's best to encourage customers to write only short reviews that just take seconds.
It's possible that there may be such a committed dissatisfied customer that he/she ends up posting long rants and bad reviews about your business on just about every forum and platform possible. And that too, anonymously!
Now, that's a challenge. It's hard figuring out what to do about the review if it's left anonymously. But you can follow a simple strategy:
Create high-quality web content that gets noticed and ranked by Google on top. So next time you are googled, instead of the bad reviews, your numerous profiles and positive content shows up.
This strategy involves heavy use of content marketing and search engine optimization techniques. Basically, new web assets are created and optimized so the negative reviews get pushed to the second or other pages of Google.
The whole point is to make them less visible.
Managing bad reviews is a matter of crisis management. You can effectively handle the crisis by resorting to strategic content development and marketing.
You can create consistent profile pages on multiple social media platforms and other high-authority websites like Wikipedia, Inc.com, etc. These pages will supersede the negative reviews and help you generate an overall positive image online.
How to get rid of a Bad Google review?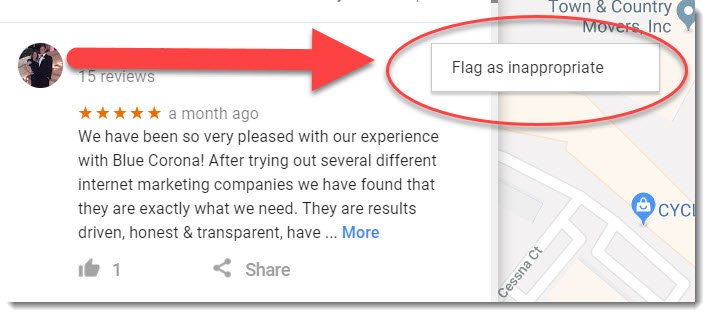 If you have only good reviews, the consistency may look suspicious to many. But having a review on your Google Maps/My Business that says 'ABC business is the worst business I've ever dealt with. I'll never work with them again' is just bad for PR.
The simple way of dealing with spammy or bad Google reviews is by flagging them.
As a matter of fact, if a number of people flag the review for the same reason, the chances of getting it removed grow.
How to Get Rid of Negative Reviews on Yelp?
Yelp is among the leading directories and operates globally. The directory enjoys a certainly high domain authority so when a negative review is published, it really hurts the reputation of a business.
But it can be flagged by numerous people as fake or inappropriate or for any other reason.
If the complaint and reason stay consistent, there is a stronger chance of getting it removed.
Conclusion
The reason why the internet is so popular with people is that it gives them full freedom to voice out their opinion without censorship.
This is why many disgruntled customers take the online route when voicing their dislike of a service or a certain product.
There are two things that a businessman can learn from a bad review: Either the review is fake or their service/product was indeed horrible.
So, if the review is not fake, there is always room for improvement.
But if the review is fake or exaggeratingly negative, it's best to understand what caused the dissatisfaction and try and fix it. As a business owner, you can establish a positive relationship with the dissatisfied customer and try and alter their experience by offering better services.
A heartfelt apology and improved services/products can really help you clear your name and reputation.
However, there may be more desperate times and they indeed call for desperate measures. So, if you face anonymous fake or extremely negative reviews, you can flag them. Adopting a content strategy to make quality web content supersede the negative reviews is another solution that many experts recommend.