With every search marketer fanatically obsessed with drawing maximum traffic, one key aspect gets unfortunately overlooked. I am talking about landing pages and its implications on organic visits, first impression and of course profits. In the present quality-driven market circumstances, you require exceptional tactics to properly design and optimize your landing page. Landing pages equal
With every search marketer fanatically obsessed with drawing maximum traffic, one key aspect gets unfortunately overlooked. I am talking about landing pages and its implications on organic visits, first impression and of course profits. In the present quality-driven market circumstances, you require exceptional tactics to properly design and optimize your landing page.
Landing pages equal the face of any business in the online world. As market is moving towards maturation, this aspect is set to take the center stage. Many site owners feel quite content with mere possession of landing pages. However, you're not striving for mere clicks; you are here to convert these visits into revenues.
Hence, a multi-faceted approach is mandatory for all search marketers. You should understand the core purpose of landing pages, along with proper optimization and designing. The aim should be to capture the interests of visitors, and enchant them. Here, I will discuss different facets of landing pages and rightful designing and optimization techniques.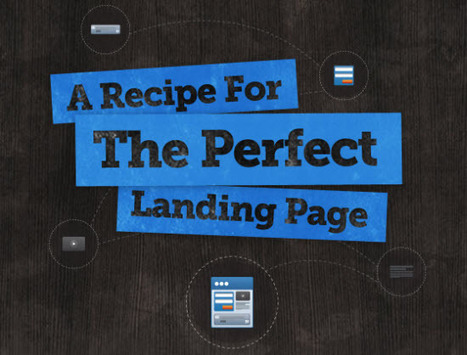 What is a Landing Page?
Although not a novice term, landing pages have baffled many rookie souls in the online world. Diverse definitions have made their way to Internet, adding to the confusion. Let's explain it this way. Your site may have different pages where a visitor may land. For a layman, they are landing pages. But, for a search marketer, the definition tends to get quite narrower. In my view, a landing page exists only to capture prospective customer's interest, and it should posses a form or contact information of some kind.
So, all landing pages are definitely web pages, but the opposite is not true.
Let's take an example. A site offering different services may have numerous pages, such as blogs, products or services, testimonials, and so on. But, a few of them are solely dedicated to attracting more transactions.
Purposes of Landing Pages:

Introduce your company business philosophy.
Explain your product or service to prospective customers.
Show evidence of your strengths.
Talk about your pricing policy.
Prove your superiority over the competition.
Of course, encourage a visitor to buy your product.
Allow a visitor to contact you through phones, email, etc.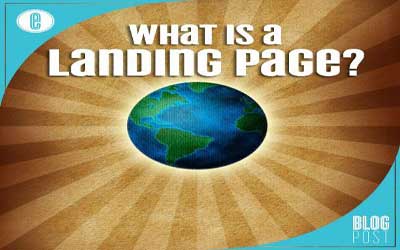 Why Landing Page matters to Your Business?
As landing page could be your first interaction with your prospective client, your landing page holds even more prominence than search optimization. I am not declining the vitality of getting web traffic, but with effective conversion techniques, your business is bound to doom. Anyway, a business exists purely for clients.
In my view, online landscape is going through a quiet revolution. There is a dire need to pep up every aspect of your online presence, including the inevitable concept of landing pages.
Here are some more reasons to pay attention to them:
Increase Your Leads: Most online businesses would go to any extent to get more leads. Instead of panicking, you should clean your closet. If you aren't paying attention to your landing pages, you're missing out a lot of opportunities.
So, you can't afford to ignore your landing pages.
Give Your Offerings a Dedicated Place: You take pride in your superior products & services. So, provide a separate presence in your site. In my view, you should give each product and service a distinct landing page. Remember that your products/services should shine in their full glory through these pages.
An Improved Understanding of Your Audience: Many companies, if not all, spend a fortune on market research, trying everything to understand their customer. Interestingly, landing pages serve this purpose as well. For instance, when a visitor fills ups the form, he ends up providing valuable information for your sales team. In this manner, your marketing team can formulate better ideas to attract more business.
Fuel Your Web Traffic: Google is the elephant in the room, and it emphasize heavily on content. Thus, landing pages with high-quality content should be in every search marketer's weaponry. Anyway, your prospective clients are highly likely to discover you through Google search. So, it makes sense for a search marketer to employ optimized landing pages.
Support Other Marketing Channels: Receive Traffic Landing pages also act as ideal recipients of visits from social media outlets and PPC campaigns. Hence, these pages are crucial to the success of your overall marketing efforts.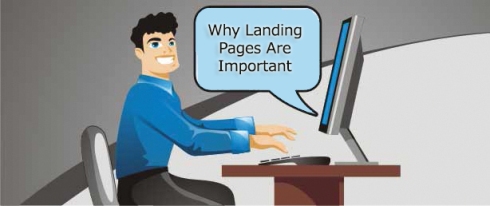 Is My Home Page a Landing Page?
The aura of dilemma always surrounds home page. That's the reason; I decided to clear the clouds in this post. For a layman, home page falls in the similar category as any other landing page. It is a landing page, but it comprises a generic description of your company. Anyway, my concern is something else.
In most cases, search marketers divert the traffic from PPC and social media outlets to their home page. They expect visitors to navigate through different pages, and find out what's best for them. In my view, they are committing a grave mistake. The attention-deficient visitor is reluctant and lacks time to spend exploring your site. The best way would be directing him to relevant page.
Let's take an example. An electronic repairing firm, dealing in a plethora of products, puts up a PPC advertisement. It cries out 'smartphone screen repairing', but clicking it leads to the home page. Instead, clicks must lead to a separate landing page for smartphone repairs.
How to Design & Write an Impressionable Landing Page?
Users want to be guided, and your designing methodologies should align to this philosophy. Remember that landing page is often your first and only interaction with a client. And the layout of the page bears the responsibility of striking the right chords with visitors. Anyway, I have listed different indispensable elements of an impressionable landing page. Have a look:
Understandable and Persuasive Header:
Forget the saying, 'what's in a name'. Actually, the entire online world is too superficial to judge your page by your headline. I am not arguing the quality of your content, but you can afford to ignore this part. Here, the headline should provide an insight into the purpose of the page. The key is being clear and concise.
If the visitor is coming through the PPC route, the header should match the promises made in the advertisement. Or, he will immediately leave the page, resulting in high bounce rate.
Compelling Landing Page Body:
Every search marketer is acquainted with the importance of content. Your prospective client is highly likely to skim through the content, reading and grasping each bit of it, and searching for relevant details to focus on. Any error in this regard is definite to haunt you back. So, content should be unique, clear, simple to read, and organized.
Of course, it should be convincing readers, highlighting your strengths and value propositions. The body should complement the header. Use sub headings to divide the content. For a compelling copy, list all of your strengths, and arrange them for reader's delight.
Make sure that your call to action stands out:
You spend efforts and money on landing pages to attract more business. Hence, a great design should involve a convincing call to action. Most probably, it would be a form or a button asking for some details from user. Whatever the case, it should stand out. Most designers tend to enlarge the button; you should try different fonts and colors for the best results.
If you've decided to stick to forms, remember to never ask for excessive information from users. As he is still new to your site/business, sharing is definitely not on his cards. So, ask for as little info as possible.
Play Around with Pictures & Videos:
There is some explained charm in videos and pictures. In fact, many researches point out that they are more effective in improving conversion rate. I am not against content, but many users are still not read more than one paragraph at a time. But, they could augment your revenues. Chances are that they like viewing videos. Actually, all of us do. So, record a video shouting your message and propositions. Try to keep it short and simple.
Use of images is meant to complement text rather than overpower it. Most marketers recognize the power of images in marketing campaigns. So, you should NEVER forget to include relevant images in your landing page. However, I will not recommend employing many images, as it leads to clutter and confusion.
Involve Trust Elements:
Sadly, most site owners fail to praise this component. In my view, it is one of the most effective aspects on any landing page. Trust elements comprises of testimonials, customer reviews, awards, certifications, etc.
As an individual is highly likely to be influenced by another customer, it makes sense to employ trust elements in your landing page. In this way, you will establish a feeling of comfort for visitors. Remember that you need to break the ice, and this exactly does that.
Responsive Design for Portable Devices:
Search marketers have succumbed to the power of mobile devices. Thus, you also need to make sure that your landing pages are mobile-friendly. With this step, your return on investment is definite to improve.
Points to Remember:

Be approachable on a variety of devices.
Be brief considering the needs of small screen devices.
Be swift. I am talking about page loading time.
An orderly arrangement is always appreciated by users.
Reduce the needs of zooming.
Your contact details should be easily accessible.
Icons should be easily clickable.
The purpose of landing page should be easy to grasp for end users.
Buttons for Social Media Sharing:
One key aspect should be the inclusion of social media buttons for sharing on Facebook, Google+, Twitter, and so on. It will increase your reach to a wider audience; however, careful placement of these buttons is highly recommended.
How to Optimize a Landing Page?
Landing pages should be SEO-friendly. As Google rules the empire, most techniques direct towards pleasing it. Here are some guidelines to follow:
Title Tags: Of course, title tags should comprise of relevant & compelling keywords.
Meta Description: It should be concise and descriptive in nature.
HTML Tags: Correct HTML tags results is more delectable content for Google and other search engines.
Body: Of course, keywords can be included in the body of the landing page.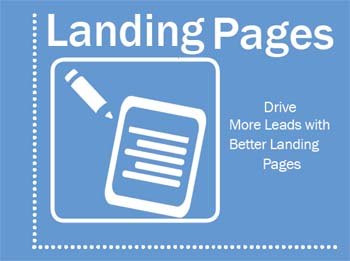 Evaluate the Return on Investment:
Once, you've developed optimized landing pages, it is time to evaluate their performance. There are different metrics to measure the performance of your landing pages. Here are some of them:
Bounce Rate: Your bounce is close to your site's overall performance. If the bounce rate tends to be high, it is highly likely that something is wrong in your page or strategy. Sadly, there is no clear definition of 'bounce' in Google's eyes.
Tips to Manage Bounce Rate:

Use relevant keywords on your landing pages.
If the layout of the landing page tends to be complicated, visitors are certain to get baffled.
Your landing page should provide a solution along with clear call to action facility.
Unique Visits: It single-handedly presents the shape of your marketing strategy. However, having traffic is not sufficient in the long run.
Conversion Rate: It is the most important factor to evaluate the performance of your landing pages. It should be noted that filling a form may or may not fulfill the definition of conversion. The measure stick will depend on the final goal of your page.
Total Time Spend on Page: By measuring the total time spend on a landing page, you can determine whether visitors find your page interesting or not. If the total time is less, then you need to implement changes in your content and designing.
Measure Return on Investment: The final step would be measuring return on investment. You can calculate it by dividing the total conversion value by landing page costs.