Imagine a quick search on Google opening up the dark side of your past. Even a slight mention of such scenario is certain to cloud your mind with worries. Unfortunately, numerous sites have cropped up on web, possessing mug shots of numerous arrested individuals. In fact, scores of people are learning about this practice the hard way.
Ironically, many of these mugshots are of arrestees, and not convicts. So, many innocent individuals have to bear the brunt of such sites. On the other hand, many convicts have moved on from their criminal past. They wish to live a peaceful life, but are forced to live under constant fear of getting their past leaked out.
So, is this clear intrusion of privacy?
Even the prevalent laws seem unclear over the issue, adding to further complications. Though, law authorities have begun to respond to the development. Still, a lot needs to be done. Anyway, these mugshots can affect your prospects of getting a new job, finding a date, and much more. So, people are labouredly finding ways to delete mugshots from web. In this blog, I will discuss numerous methods to deal with mug shots. Read on to find out more.
Pay Up these Mugshots Site:
A host of websites stocking mugshots also offer the option to delete them. As there's a price tag with everything, there are charges to be paid. The practice has attracted attention, with numerous activists even calling it 'extortion'.
So, are these sites ethical? It's up to you to decide.
Anyway, there is no denying the fact that this is an effective method to get the job done in minimal time. Interestingly, a series of lawsuits has put spotlight on such transactions. In future, this battling will get more deepened, with more governments taking notice.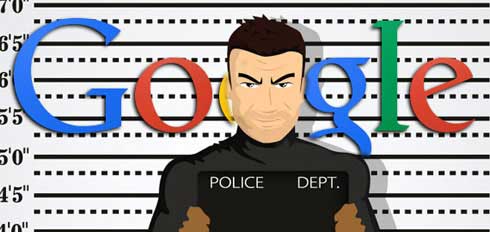 Take Help from Mugshots Removal Service:
It should be noted that many mugshots removal services also work with these sites. The process could set you back a surprising higher amount. These services promise to eliminate mugshots from numerous sites. These services make more sense when we consider the vastness of Internet.
Anyone with mugshots on web is sure to get desperate. Thus, they are willing to shell out even an exorbitant amount for such services. Ironically, this 'legal' practice is not 'right' by any standards. But, many more sites are opening up, to capitalize on the boom.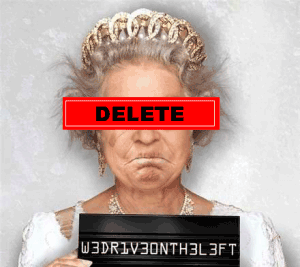 Expungement Is a Viable Option:
This route involves taking legal actions to expunge charges or criminal records. Expungement is a legal procedure to completely seal records of your arrest or conviction. In this manner, no state or Federal repository can keep your reports. Once the process is completed, inform relevant sites to remove your records. In this manner, they are highly likely to remove your mug shots.
It should be noted that the procedure is not full-proof. Though, the likelihood to get the job done is noticeably high. Plus, the laws for Expungement may vary from one place to another. The biggest turn off is that it is a time-consuming process. Plus, you'll end up paying lawyers a hefty amount.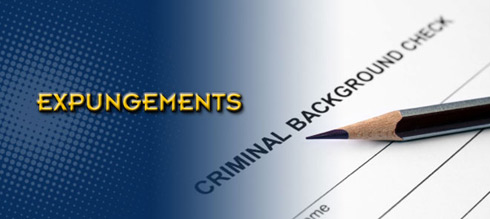 Reputation Management Comes to Your Rescue!
Let's suppose that mugshots will stay forever on web. Then, reputation management can save the day. This process involves intelligent utilization of SEO techniques to showcase only positive material about you in the Search Engine results page.
In this strategy, positive content are published regularly. There, the key is consistency. With some patience and hard work, mug shots will be buried deep in SERP. The process comprises of a mix of everything. As you would expect, social media outlets get the maximum attention. To show you in positive light, even blogging has been found to be useful.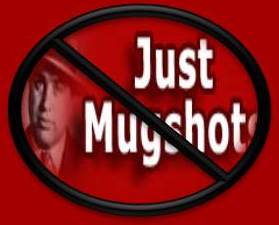 What Google Thinks About It?
The Search giant has decided to cracks down on such sites. In fact, it has pushed these portals to lower ranks. This sounds great, and has been welcomed by everyone. Google has listed 'violation of guidelines' behind this step. As is customary, it doesn't bother to state out the pertinent guidelines.
We expect Google to take further actions in the near future. In this way, they could avoid any probable lawsuits. As the clash between mugshots sites and activists intensify, it makes sense for Google to clarify it standing.
Great Job, Google!
Are Lawmakers Listening?
It would be wrong to say that different governments are sitting idle. For instance, many state governments in the USA are instructing these sites to delete mugshots for free. Interestingly, police department in Utah no longer provide mug shots to portals charging to erase them.
But, in most instances, publishing mugshots is not illegal. They are government records, and hiring a lawyer to fight them is not fruitful. Until the laws are updated, the problem is certainly here to stay. And people will continue from making money from it.
We are still far from the day when mugshots will not haunt. The reality is bitter, but there is no escaping from it.
Conclusion:
It can't be denied that the matter is serious. Many individuals had to battle this menace, and many more are still fighting it out. All of us want Internet to be a secure place. But, continuous struggle is required. If you've any complaints or personal experiences to share, use the comments section given below.