SEO for Lawyers Website
20% off on Law Clients SEO Services for New Clients. Limited Discount.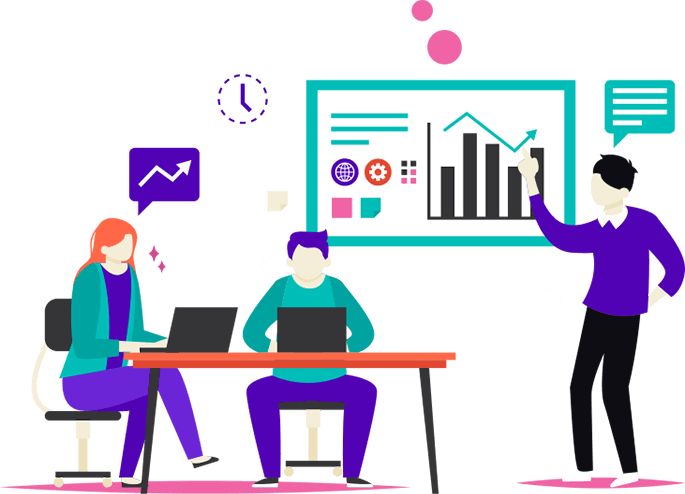 first page ranking positions in search engines (such as Google, Bing, or Yahoo)
Get a Guaranteed result from a top Guaranteed SEO Services agency, has 9+ years of experience in Law Firms SEO and Law Attorney SEO Business. Contact one of the best SEO for Lawyers SEO Company!
USA : 1-855-801-9191 (Tollfree)
Email: [email protected]
Skype ID : seo.corporation
In your area alone, thousands of potential clients are looking for lawyers.
But are you getting hired?
Gone are the days of billboards and flyers.
If you aren't virtual, you are doomed.
Search Engine Optimization is the blessing your law firm needs.
Scoring the top position on the first page of Search Engines won't only help you get exposure but also encash the opportunities with growing leads.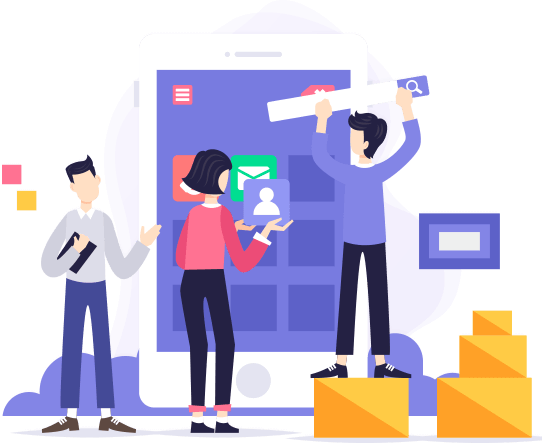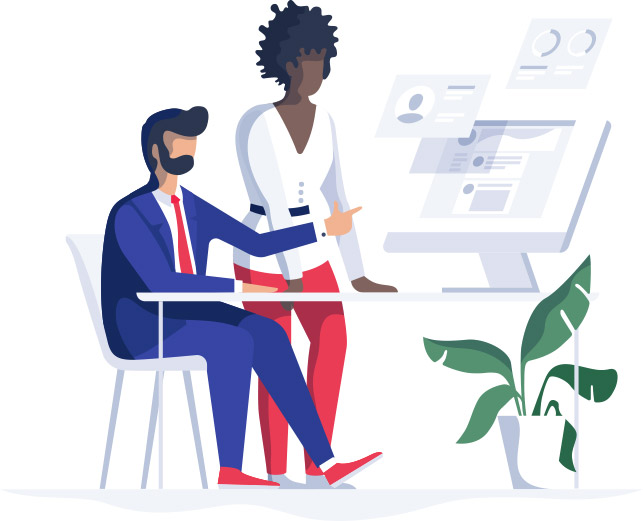 SEO for Lawyers: Top reason to ditch PPC
Paid Advertising sure has a loyal following but it doesn't stand a chance against SEO. To run Pay Per Click campaigns, you need to set a specific daily budget.
But that's not the only headache.
Every keyword you choose for your campaign comes with a cost per click. This means, if you are running a campaign around keyword personal injury lawyer Miami, you will have to pay a certain amount every time a visitor clicks on the advertisement. This is called the cost per click.
Sure, you appear on top of the search engine pages but are you ready to pay the unreal cost per click? The biggest downside to PPC campaigns is that you have to pay for whatever traffic (website visitors) is sent to your website regardless of the conversion rate.
So, if 50 people visited your website because of the advertisement, you will pay the cost per click 50 times but there is no guarantee if any of these 50 people will convert.
Can you imagine the cost per click of a simple and generic keyword like Miami Car Accident Lawyer? According to Google's Keyword Planner, it's more than $100. Are you ready to shell out more than $100 every time someone clicks on the paid advertisement to visit your website?
A visitor landing on your website isn't enough. Sure traffic is good. But wouldn't it be better if the visitors bought a service and became a paying customer? To persuade visitors, you need a terrific website and unbeatable landing pages. You need to grab the visitors' attention and get them to hire you but how?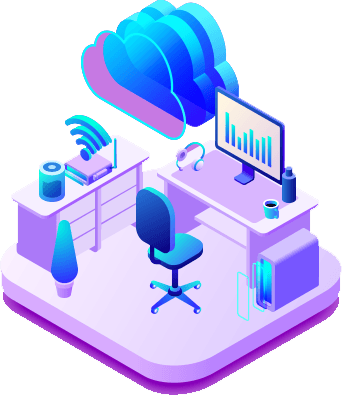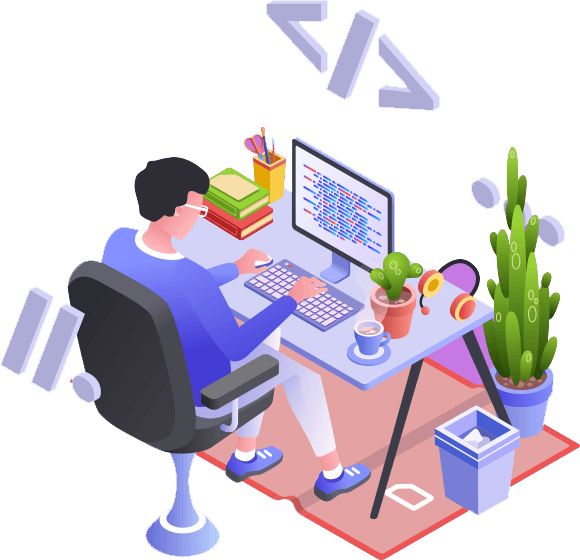 By making your website conversion-friendly!
This is where SEO enters the big picture. It doesn't only optimize your website but also makes your website conversion friendly.
Moreover, PPC campaigns' results can't compete with the reputation that comes with organic traffic and ranking. People are becoming aware and have developed a certain level of distrust against paid advertisements and sponsored content.
There is always a possibility that your advertisement on top of the search engine page may get ignored because it's sponsored.
This is the era of authenticity. People value credibility and SEO helps you earn that with organic traffic and non-sponsored, spam-free, high-quality on-page and off-page tactics.
Let's explore SEO for attorneys and law firms in depth:
Keywords
The Website
Google Maps
Reviews
Local Citations
Content
Links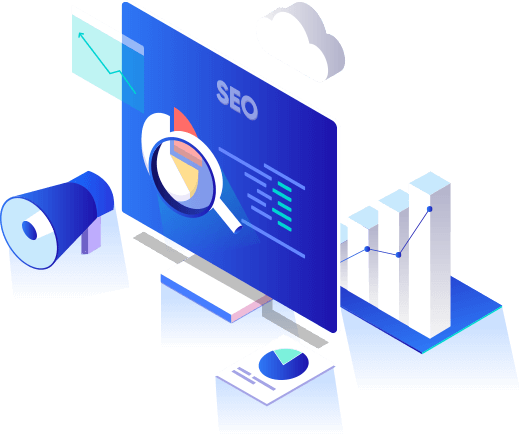 Our SEO Services Pricing Plans
Here are our standard pricing plans. We can also customize the package as per your requirement.
SILVER PACKAGE
Number of Keywords 20
On Page Optimization
Local Search Engine Submission
GMB Creation
20 Social Bookmarking
4 Article Submission
10 Article Social Bookmarking
1 Blog Submission
1 Video Submission
Business Page Creation
Press Release Submission
Local Listing Optimization
Web Content Writing
Directory Submission
1 Additional One Way Links
15 Photo Sharing*
Profile Content Writing
1 Hour Consultation with SEO Corporation
Facebook Sharing
GOLD PACKAGE
Number of Keywords 30
On Page Optimization
Local Search Engine Submission
GMB Creation
30 Social Bookmarking
6 Article Submission
20 Article Social Bookmarking
2 Blog Submission
2 Video Submission
Business Page Creation
1 Press Release Submission
Local Listing Optimization
Web Content Writing
Directory Submission
Additional One Way Links
Photo Sharing*
Profile Content Writing
1 Hour Consultation with SEO Corporation
Facebook Sharing
PLATINUM PACKAGE
Number of Keywords 50
On Page Optimization
Local Search Engine Submission
GMB Listing Optimization
60 Social Bookmarking
8 Article Submission
40 Article Social Bookmarking
4 Blog Submission
4 Video Submission*
Business Page Creation
2 Press Release Submission
Local Listing Optimization
Web Content Writing(upto 700 words)
20 Directory Submission
1 Additional One Way Links
15 Photo Sharing*
Profile Content Writing
1 Hour Consultation with SEO Corporation
Facebook Sharing
Get your free quote today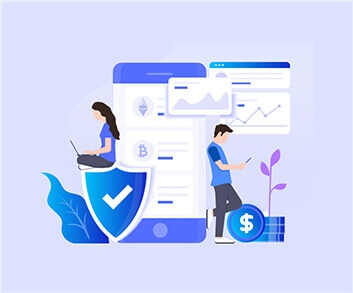 Twice profit than before
Sales, SEO, Visitor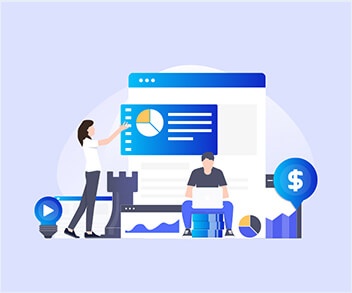 Built web faster & better
Sales, SEO, Web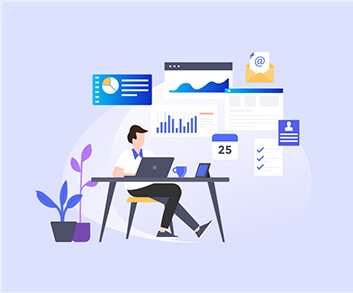 Million visitor growth
Marketing, Sales, Web
Keywords
Keywords are primary to an SEO Campaign. Generally, you can categorize law keywords into these different types, namely:
Money/Commercial keywords
Intent: Want buy/hire services.
Examples: Hire a Miami personal injury attorney, Texas defense attorneys near me, etc
Discover/Informative keywords
Intent: Keywords designed to check for information on services or check for information on their case
Examples: Miami car accident attorney reviews, Miami family lawyer cost, DUI Prison sentence length, etc
Good SEO practice says that you focus on the commercial/money keyword. However, this doesn't mean you should ignore other keywords.
Focusing on commercial keywords as they will help bring business to you and triple your organic exposure.
Content is a big part of SEO and the whole content strategy is influenced highly by the keyword analysis SEO marketer/expert performs.
And, SEO depends on valuable, unique content that attracts attention and retains it.
Since Google values websites that focus primarily on user experience, a keyword led content strategy will help visitors find accurate answers to their questions.
By including keywords appropriately in your website, you can help improve your site's readability factor.
While we are talking keywords, content and user-oriented content, let's see how you can make an awesome website that attracts and retains attention.
The Website
While most experts from best SEO company for lawyers recommend a localized SEO plan for law companies, it's worth considering that your law firm may be of different types like
Offering a single service (i.e. DUI attorney or Family Law)
Multiple services (i.e. corporate law, personal injury, family law, defense attorney, etc)
Multiple locations (i.e. you have a headquarter location and numerous other branches in other cities like Miami, Boston, New York, Texas, Los Angeles, Las Vegas, etc)
Website for Law Companies that offer only one service
If your law firm only offers a single service, use an exact match domain like www.miamifamilylawyers.com or www.losangelespersonalinjurylawyers.com.
Further, add service pages that provide information on your main niche like www.miamifamilylawyers.com/our-services/divorce.
Try and create more pages with specialized content focusing on niches. It will help you acquire more niche traffic.
Website for Law Companies that offer multiple law services
Often law firms/companies offer more than one legal service and have a huge team of attorneys. In this case, use a branded domain like www.cageandfish.com.
Don't forget to make services pages for each service you offer. For instance, www.cageandfish/corporate-law/.
Unless you want to confuse your visitors with too much information, don't mention in-depth information on all of your services on the homepage. Mention a list of services and provide a link to internal pages on your website dedicated to each service you offer.
Google can't rank your home page for 15 different services. Moreover, using too many keywords on the homepage for all of the services you offer may lead to content spamming.
Get sub-service pages created if you want to acquire additional traffic. For Instance: www.cageandfish.com/our-services/corporate-law/drafting.
Digging deep into the services will help you cover long-tail keywords too.
Website for Law Companies that have multiple locations
If your company has established a base in different states/cities, add the location(city/state) into your website URL to specify each office location.
For example: www.cageandfish.com/boston/our-services/; www.cranepooleschmidt.com/nyc/our-services/.
A mistake that a majority of websites with multiple locations make is: make a specific page listing all locations. If you are dealing with a competitive niche that the legal profession is, your chances of ranking top in multiple cities weaken.
If you want to rank for local searches (which should be an SEO priority for you as a lawyer/law firm), use the city name in the URL. After this, create a whole new website for every city in your current company website.
This obviously means populating the website with unique and original content for every page and location to avoid Google penalizing you for duplicate content.
Instead of listing the locations in the footer, try and add links to locations above the menu to highlight location navigation.
This location menu works simply. When a visitor clicks on the location Miami (listed on the location menu above the website menu), the URL switches to www.cageandfish.com/miami. This helps the search engines in understanding your website and ranking it for the numerous locations.
Google My Business
A lot of potential clients look for legal services with searches like 'family lawyers/divorce lawyers near me' or 'Tax Lawyers near me' or 'Personal Injury Lawyers near me', etc. So law companies really need to be concerned about is the 'Near Me' factor. This is why local search engine optimization has acquired a top place in law firm internet marketing.
Google My Business is 100% free and credible. Since it's owned by Google, it lets business owners and organizations (law Companies in this case) manage the way they appear on Google locally.
The listing titles are shown in the local results helping companies attract local clients.
Consider this: A Boston based couple is looking for an amicable split and need legal assistance deciding responsibilities and assets shares. Would they fly in an attorney from Los Angeles or look for a lawyer practicing family law in Boston?
Unless the case is high profile and incredibly well off parties are involved, the couple would prefer a local lawyer.
Even major corporations hire big law firms that have a branch office available in the same city as the corporation is based in. Occasionally, experienced attorneys fly in for high profile mergers, etc.
But mostly, people hire lawyers who are near them. This saves time as well as money.
So, as a law firm, a top SEO tip for you is 'get listed on Google My Business'.
Get Verified
Most business owners are becoming aware of Google My Business now and it's fairly easy to set up your profile on GMB.
You can log in with your Google account and furnish your law company details (name, address, phone number) and continue to verify.
GMB verification is done to check the address of the company. Unless you verify your listing, you won't be able to actively use the listing for posting google posts or show up in localized/map searches.
It's easy to verify your page. Just provide your accurate, detailed address and click mail to get a postcard. Depending on your location, you may get the postcard in 3-30 days.
Page Optimization
Once you verify your business, personalize your listing.
Edit the title of your page and optimize the title by mentioning the main keyword before your brand/business name like Miami Family Law Attorney- Cage and Fish or Boston Corporate Lawyer-Crane, Poole and Schmidt.
It's integral because it optimizes your title with the keyword and gives you a major ranking boost. And, with a keyword so direct, the title becomes highly clickable.
Move on to the description of the page. Don't beat around the bush and write clearly in 150-200 words about your law firm. Mention all of your services with a simple description (if possible) and provide service pages links.
This helps your website get important deep links to the specific service pages.
Reviews
It's human nature to look for an assurance and people look for the same when checking reviews online and offline.
Clients are growing smart with the information available and online reviews hugely influence buying and hiring decisions.
What if a corporation is looking to hire a reputed company that practices corporate law and zeroes in on a company.
Unfortunately, the corporate comes across an off-putting, negative review. What do you think will happen?
The law company will lose the deal.
A bad review can cost you business. A good review can land your business.
Reviews represent the reputation of the company so the more positive they are, the better.
SEO for attorneys, lawyers don't manipulate the online image, instead, it helps clean the image and push it above in the viewer's eyes.
Experts recommend different tactics like pushing negative reviews off the search engine's first page. Populating search engines with positive content is a great idea to push the positive image forward and garner a loyal following.
However, lawyers and law companies shouldn't take the matter into their own hands by engaging with a trolling comment or inappropriate review or by posting unethical fake reviews or by getting your subordinates or friends to post positive reviews on websites.
Google Reviews
Once you claim and verify your Google My Business listing, you can begin to attract reviews. Since Google has particularly high authority, most people will likely believe what customers say about you on Google Reviews. So, as a law company, you need to be really cautious about your Google Reviews strategy.
Just in case you come across a bag of negative reviews, you can flag it for removal.
A lot of experts recommend against responding to negative and fake reviews as engagement may make the review appear on top of the first page. It's good to avoid bad press and a brilliant tip is to not engage trolls. A lot of heated discussions on Google reviews and social media sites often make it to the search engine's first page and ruin the whole marketing strategy by just being excessively visible.
You can also use owned properties to replace negative reviews. Just pick properties with high domain authority and then begin building links to your properties.
An advantage Google My Business offers you is that along with pulling information on Google reviews, it helps you find out reviews from around the web. If this doesn't work, just type your law company's name along with the word reviews and run an online search. You will see all of the ranking reviews.
Since you are a law company, it's best to not engage with bad reviews and conduct your business behind closed doors. If you'd like to deal with the complaints or dissatisfied experience, you can send an inbox message and try and get in touch with the person who posted the review.
If the review is inappropriate, hateful or contains malicious language or content or is posted by a competitor to smear your image, just flag it.
Try and get more positive reviews from satisfied clients. This will help clear your image by outshining the negative review content.
Local Citations / Directories
As a law company, you should be easily visible online with your accurate contact details. This is what local SEO techniques focus on: To make you as visible as possible with accurate citations and local directories listings.
These directory listings often have high domain authority and are trusted by users. So, when you get your law business listed on local directories, you will have a higher chance of getting found.
It's like getting listed on a phone book that provides information on the website with a physical location.
Best law SEO company experts recommend that you get listed on as many reputed directories as possible and maintain a consistent name, address, and phone number information.
If NAP information on the directories is inconsistent, Google will question the reliability of the information and not show you on the first page. Consistent information across directories will help you get better rankings.
Make sure that you make social media pages for your company and list your business on
lawyers.findlaw.com
lawyers.com
yellowpages.com
superpages.com
lawyers.justia.com
youtube.com
nolo.com
avvo.com
hg.org
local.yahoo.com
Content
If you know anything about Search Engine Optimization, you must have heard 'Content is king'.
It's possible that you may find this annoying but great content is why websites sell.
Every sentence on your website matters. A lot of people will come visit your website but you need to grab their attention, retain it with your words and message and turn them into paying customers.
A good content strategy focuses on imparting information that potential customers are looking for. You may have a great looking website but an effective blog with comprehensive information and the right content is what will keep it going in the long run.
Really impressive content is what fuels businesses.
Keywords
Before you start populating your website with content, understand that the success of your content strategy depends on the demand and supply graph. You need to deliver what people are looking for.
A lot of it depends on using the right keywords in the right places. First of all,
Assign keywords that have a purchase intent to Services pages of your website
Assign informative keywords to the blog posts
Purchase Intent Keywords
These keywords should be focused on sales/services packages. It's good to mention the keyword in:
Page URL: www.miamidefenseattorney.com
Page Title: The #1 Miami Defense Attorney- Mcbeal
Heading 1: Facing criminal allegations? Hire The Top Miami Defense Attorney
Image Title: Miami-defense-attorney-McBeal
Image Alt Tag: Miami Defense Attorney Ally McBeal
Content: Write unique, interesting, straightforward 500 words on Miami based Defense attorney services. Mention 5 – 6 high volume keyword variations. Don't be shy to use long-tail keywords either.
Follow the above protocol for every 'Purchase' Keyword page.
Information Intent Keywords
So you have the service pages set with accurate content. What else do you need?
High-quality links, social shares, brand mentions, etc.
But do you really think anyone will share your service page or home page?
No.
Google prioritizes user experience. So, cash in on the opportunity by using 'Info' keywords and informative, user-friendly content that resonates with your targeted audience. You can write about DUI first offense, criminal proceedings procedure, custody battle, etc.
It's easy to craft words around a keyword and post them on a website. But it's hard to get people to like the content.
Nonetheless, remember the content that doesn't add value to your reader's experience, is repetitive is of no use.
Don't focus on general topics like why should you hire a professional family lawyer. Instead, focus on in-depth guides, case studies, infographics, etc to amuse your readers and retain their attention.
Write like an expert or get your content written by an expert because when you are an experienced lawyer, you can't afford to make mistakes.
Publish content that establishes thought leadership.
Links
If you think you can get anywhere without building links online, you are misinformed.
Links are central to any SEO campaign, local or not. And the process is becoming harder with every passing day.
Basically, Google ranks websites that exhibit trust and authority.
Building trust with the major search engines is not that simple. Here are the basics of it:
Blog content linked to Social media and relevant forums
Blog content link outreach
Internal links to landing pages
White hat link building for the money pages
Link Building is a lengthy process and takes a lot of time so it's best to keep patients when working on the concept.
A. Social Media and Forum Links
Push your content on groups and forums.
Keep in mind that somebody getting a divorce won't share an infographic on the annual divorce rate around the world. So, there is a good chance that people sharing your content won't be ones buying your service. But you can always build a buzz around with high-quality content that gets shared by your peers.
You will come across a lot of irritating moderators so be careful about your post. Don't post insensitive content. Instead, focus on reality and provide concrete details on the truth.
Look for legal communities on social media to share your content. Be consistent with your shares and keep your content's quality really high to get high-end social signals. Don't just post links but write interesting, attention-grabbing captions/introductory notes.
Quora has a fairly high domain authority so make use of the website by looking threads related to law and your website's content. Somebody may post a question saying 'how do you file wrongful termination claim'? So write a brief answer and accompany it with the link to the exhaustive guide for the same on your website. Just type 'quora.com how to file divorce USA' to get relevant questions. You will have to work a little harder on combing through the forum to look for relevant questions though.
B. Link Outreach
Link outreach is basic to building links and unless you are exchanging value, Google won't be impressed.
It's not about how convincing your email template is but how valuable your content is.
C. Internal Linking
Internal linking does more than just help viewers/visitors navigate. They pass on the link equity from blog content to the commercial/money pages.
D. White Hat Link Building
Law firm SEO experts recommend dedicated pages listing links that take you to useful resource pages.
Guest Posting is incomparable in the world of link building. Look for websites that invite writers or experts to 'write for us', 'submit guest post', etc. Websites accepting guest posts will work wonders for your website. But when you send your piece for submission, ensure that they adhere to the contributor's guidelines. If you happen to be an attorney or a law professional, try and write the piece yourself instead of getting one outsourced.
Try and get your press releases published in the local press to acquire some valuable links. Just reach out to the advertising team of the press and work things out depending on your budget.
The idea of Local Search Engine Optimization for law companies really delivers what it promises.
The concept is simple.
Not every case is a big corporate merger or a high profile criminal defense one.
A lot of people hire lawyers and law firms for just an amicable separation or tax and finance management.
So, even if a case doesn't yield you a six-figure paycheck, it's worth working. But before you work a case, you need to understand how comfortable it is now to attract local customers online. The methods are simple and effective and with the growing techniques, you can even generate branding value with your local SEO campaign along with thought leadership.
Why Choose Us
Here are 6 strong reasons to choose our digital marketing services. We can be your one-stop Internet Marketing service provider for all your requirements
Experienced Professionals
Our designers, developers, copywriters etc. are skilled professionals who possess several years of on-the-job experience which helps them deal with all kinds of real-world challenges.
Result-Oriented Service
We understand the value of your money. That's why we have a relentless focus on results. Irrespective of what your SEO goals are we always strive to meet them.
Our SEO techniques are built along the lines of those adopted by the world's top SEO companies. We follow 100% white hat techniques which makes us certain of our results.
Money-Back Guarantee
Think we haven't delivered? We will refund your money.We are so confident of our ability to meet your expectations that we even have a money-back guarantee in place!
24/7 Support
Once we have taken up a project, we are available for 24/7 technical support. After completion, we will handhold you for three months until the changes we have made have stabilized.
No Long-term Contract
Unlike many other SEO Companies, we don't bind you in a long-term binding contract for 6-months or 1-year. You can cancel the contract in a month if you are not happy with our services.
Want To Get More Traffic And Leads?
Anything On your Mind. We'll Be Glad To Assist You!