The business world has moved on from yellow pages to the internet. In fact, every single business is striving to grab a share of the online market pie. Interestingly, Google also seems fervent on encouraging business to utilize the web in an efficient manner. Among different features, Google places definitely need a special mention. I
The business world has moved on from yellow pages to the internet. In fact, every single business is striving to grab a share of the online market pie. Interestingly, Google also seems fervent on encouraging business to utilize the web in an efficient manner. Among different features, Google places definitely need a special mention.
I am particularly fascinated by this feature, as it brings the benefit of Internet revolution close to every individual's doorstep. Plus, it permits firms to target the right audience, by optimizing local search rankings.
Anyway, this facility also has its own share of complications. In this post, I will discuss Google Place listings and methods to improve it.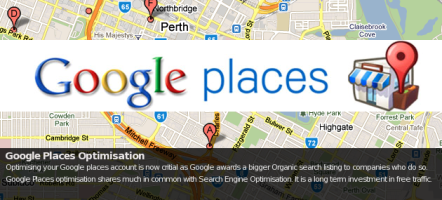 What is Google Places?
Google Places is the local listing local listing results of the search giant. In this feature, a map small map displays the precise position of firms, obviously responding to keywords. In the map, links of these companies can also be discovered.
Obviously, users searching for results near their position may find this feature very useful. In a similar spirit, a business wishing for local customers may find it beneficial to invest here.
I firmly believe that small businesses can't afford to ignore Google Places, as they lack instant recognition among customers. Sadly, many of them are still oblivious to the benefits of this facility. Interestingly, it is free; so, you should not have any excuse to avoid Google Places.
Some Benefits of Google Places:
It is free. Period.
Attract more web traffic from Google.
The list comprises of your business address, contact info and site link.
Firms can include videos and pictures.
May help in brand awareness of your business.
Obviously, it is helpful for revenue generation.
You can involve weekly offers and much more.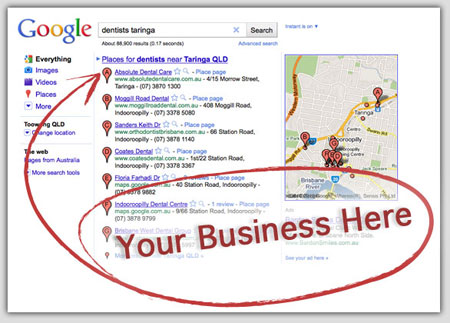 Before we move on to optimization part, I will dictate a step-by-step guide to list your business on Google Places listing. Take a look:
Step 1:
Get a dedicated Google account for your firm. I would recommend not employing your personal account for this purpose. In this manner, the responsibility for managing the account could be decentralized to your employees. Most companies go for '[email protected]'.
Step 2:
Now, visit the Google Places Home page and click on 'Add New Business'.
Step 3:
Now, search the tab 'Find your Business' and click on it. You need to verify whether Google possesses information about your company. You can check for the info through these steps:
Pick your location via the drop down menu.
Now, insert the phone number of your company.
Hit 'Find business' tab.
Step 4:
Conduct a complete analysis of the results. You may have to deal with two scenarios:
If your business is there, but information is absent, Google will automatically prompt you to add details through 'Edit Details Page'.
If the results fail to match your business, hit the tab 'Add a new listing'. Subsequently, Google will ask for further information.
Step 5:
Add the information through the available form. You have to include:
First, you need to provide registered name of your firm.
Your address would be required for listing. I would recommend providing correct info.
Add your phone number with Area code.
Finally, your site URL is needed. It should not surpass 255 characters.
Then, click on next.
Step 6:
After clicking on Next, you'll have the opportunity to provide further details about your business. Here is what you need to provide:
Choose the right categories for increased visibility and traffic. Google restricts the number of categories to five selections. So, pick wisely!
You also have to provide your timings of operations. However, you can also skip this requirement by choosing 'I prefer not to specify operating hours'.
Next step is choosing the mode of payment.
Now, you can utilize the photo up loader for adding photos. Businesses are allowed to add up to 10 pictures.
Adding video is a bit tricky. Business need to add video to YouTube, and utilize the URL for listing. Google allows only 5 videos for uploading.
There is also a section of additional details, which should be utilized to highlight your facilities.
Step 7:
Google has wisely provided the option to preview the listing. Once you've checked the preview, hit the 'submit' option.
Step 8:
Now, you will be asked to verify the account. Google provides three verification options: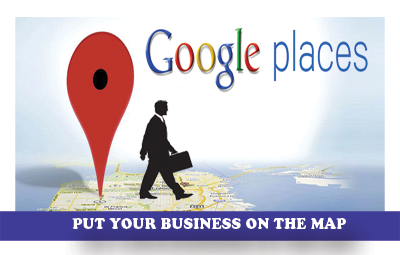 How to Improve Your Google Places Rankings?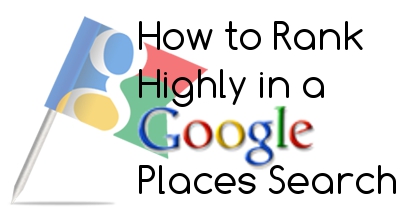 Similar to any other optimization task, this one is also not easy to learn. I firmly believe that Google Place listings will certainly acquire prominence in the near future. Note that Google is paying attention to searchers unique demands, and this feature seems like the step in the right direction. Anyway, securing a spot in the top results require several well-guided efforts. For your convenience, I have listed some of them here:
Pay attention to Citations:
Citations imply mere mention of your company on other portals. The trick is to get these descriptions resemble your Google Place listing. These descriptions may comprise of links, contact info, products or services, etc.
Make sure that the citations retain their accuracy as well. Anyway, references with incorrect information are not useful for your marketing strategy.
Optimize Your Site for Local Search:
Your site should be optimized to suit your location. For example, if you live in New York City, the name of the city should be prevalent in Meta Tags, page content, etc. The 'Contact us' and 'About Us' sections should have location info; complete address would do wonders here.
The footer of your site should contain a link to Google Map showing your presence. Another useful step would be promoting your profile and Google Map on different social media outlets.
Customer Reviews for Better Results:
Customer reviews display trust. Google treats such reviews in high regard; hence, positive reviews would lead to improved rankings in place listings. The trick is to prepare reviews on different platforms. Thus, it makes sense for most businesses to encourage customers to post reviews. This should get the review wheel churning.
Get Backlinks from Local Directories:
Every search marketer is aware of the benefit of links from trustworthy directories. Anyway, you're aiming for local results, so getting backlinks from local directories makes sense.
While submitting a directory listing, your aim should be to extremely descriptive and informative. Pick keywords intelligently.
Keyword-rich Description for Google Places Listing:
When you're jotting down the description for Google Places, don't forget to include crucial keywords. The key is to not force keywords. As Google allows 200 characters in the description, you need to be extremely alert.
Add Images and Videos to Boost Your Credibility:
Google allows businesses to upload pictures and videos in this section. Sadly, a few companies skip this crucial step. It should be noted that these pictures and videos can positively influence your rankings.
Monitor Your Analytics:
You need to monitor Google Places analytics. In this manner, you will also learn relevant search queries directing users to discover your business. Of course, you can view the number of clicks as well. This tool is unfortunately not wide-ranging as Google analytics.
What Not to Do in Google Place Listings?
This guide would be incomplete without alarming you against potentially harmful practices. Of course, Google Quality guidelines would be there to guide you. As a responsible business, you need to follow only ethical practices. Here are some practices to avoid:
Adding Unnatural Keywords to Firm's Name & Description:
Attaching keywords in the company' name in an unnatural manner is certain to annoy Google. So, your name should match the real-world's name. In addition, never put marketing taglines or contact no in the description.
Never Use a False Address:
Your address should be accurate and clear. Obviously, the incorrect address should not be on your cards. So, don't manipulate Google by providing a fake location.
Promotional Activities:
Your promotional activity should be linked to the relevant section. In addition, it should not misguide users. Hence, a clear declaration of terms and conditions is essential.
Never conduct any Illegal Activity:
The search mogul is in no mood to bear any deceitful activity. Any such doings is certain to result in suspension. So, don't think about anything mischievous!
Don't Create More than One Listing:
Obviously, you should not create more than one listing for each location of your company. This stipulation applies to both single and multiple accounts.