The year 2013 has reflected massive success in business marketing. As the researches reflect around 78% of the businesses have a complete team dedicated to social media. It's 2014 already and progress of the social media is not taking a break. New social media platforms are emerging every day and their impact on the business
The year 2013 has reflected massive success in business marketing. As the researches reflect around 78% of the businesses have a complete team dedicated to social media. It's 2014 already and progress of the social media is not taking a break.

New social media platforms are emerging every day and their impact on the business presence continues to strengthen. Here is a chart derived from Google trends, depicting the share of social media trends of marketing in different countries over the time.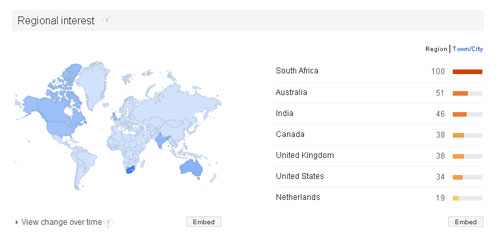 What was the scenario of social media last year and what are the expectations from the current year
The year 2013 gave great social media marketing tools among which twitter was given the top most rank as it's recommended by 90% of the businesses using social media as their platform. Twitter is used by them continually to develop new business.

At present twitter contains more than 232 million of active user accounts from which on a daily basis around 500 millions tweets come. The new fascinating tool launched back in 2013 called the Vine acts as a platform for uploading videos is being loved by the marketers.

In 2013 FACEBOOK has extended its advertising zone and has kept up with its video ad testing. Similarly Instagram has focussed on the video tool too. By the year end it has celebrated the launch of the video and paid form of advertising to its platform.

This interest and inclination of the social media websites towards videos, for the sake of online marketing is something that will keep up in the future because of the potential it holds for appealing the audience.
The prediction for what will be in vogue on social media trends in 2014
It's definite that in the current year the audiences will definitely be expecting many new things and as every intelligent marketer crafts the marketing strategy in the most cost effective and well planned manner there are a few basic points you need to keep in mind while you craft your online marketing strategy through social media this year.
Classify, Segment Analysis and understand your audiences properly: How to do that? Almost five years back in the year 2009 as per a report published by the California University it was mentioned that a person on an average checks over 34 billion pieces of information each day, which is almost equal to reading 2 books each day. Segmenting and classifying your audience becomes necessary when there is such massive information available at their accord due to which their attention is distorted and their genuine attention is paid only to some specific content. That is what the marketers need to learn by understanding and analyzing their audiences and that is how you will link your offerings to their likeness. It's the era of Pinterest and Instagram and to succeed in it you must craft interesting, visually attractive and attention grabbing content and that too as soon as the audiences come across it.
Incorporating Responsive web design is imperative: In the busy world, people have a very busy and fast pace of life. They work even when they travel and commute through laptops, tablets, iPads, mobile phones etc. As per a research conducted by the Pew Internet & American life it's mentioned that 57% of Americans go online using their mobile phone. The revolution of mobile technology has spread like fire and their use has over shadowed all other forms of technology. All business must make their website compatible, responsive and adaptable to all digital devices through which the users access their websites. The audiences expect the businesses to facilitate personalization as well real time information keeping in view their location and context which calls for the need of search engine optimization and a responsive web design can give it all.
Analytic tools are history now. Focus on the tools that predict future: Till the recent times tools that were simple analytic ones were sufficient enough to give the businesses basic information but as of today in the rapidly growing times of the predictive tools the analytic tools do not suffice. The need of the hour is to dig in for information and conduct researches using data mining, modelling and statistics not just to find out the current and future scenarios but dig into the past as well. By digging and studying history and comparing it to the trends ever since they can make forecasts about the future, which makes predictive technologies an imperative trend in the year 2014.
The above mentioned forecast for social media and SEO trends 2014 mainly concentrate on the effectiveness in knowing the customers and prospects and searching of ways and means to look out for them.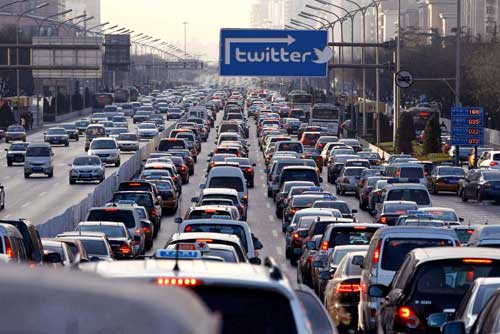 Social Media trends that will help you craft profitable marketing strategies in 2014
The Facebook video ads: Twitter is used by almost 90% of businesses in the year 2013 but due to the dedication and loyalty of a large number of Facebook fans using Facebook became imperative for their social media strategy. As mentioned previously this year the trend of video advertising will prevail. The wave of Facebook video advertisements is massive this year and it must be so. Television advertisement is still the major tool for video advertising but as the internet is taking over the conventional television advertisements Facebook is going along with the flow. It has been progressing with its video advertising for a while and they have been featuring videos in their feeds lately. This progress in testing trials of video advertisements by Facebook will continue in 2014. Websites like twitter, Pinterest and Instagram came as new waves and managed to take away the attention of marketers from Facebook not realizing the fact that FB keeps updating its features.
Twitter has been the fad of 2013 and won't wear out in the coming year: Twitter has boomed in 2013, it has grown at a commendable pace and has even successfully made it to making its IPO. All form of businesses that exist on twitter had great things to say about twitter when they were asked about its role in B2B social media as well B2C one. 2013 was a great success for twitter, but there is a reason behind it and it's because of all the good changes it has brought in its functionality as a whole. Its total advertising interface has changed to a great extent and examples of it are its targeting on the TV advertisements and the launch of its tremendous lead generation cards. The launch of its IPO there has been the milestone for it and there has been no looking back ever since, what's commendable is that it has been able to maintain its pace. For its audiences in the current year it holds much more, for instance the utilization of the tailored audiences, promotion of the profiles and accounts via timelines and intense focus on keyword targeting. Because twitter is actually a public company now, the hopes of the shareholders are to be kept satisfied which automatically focuses on generating ad revenue, because that will keep the shareholders most happy about their investment.
Google is the big daddy of all and so is Google+: It's imperative to use Google+ if you wish to generate an impressive and successful online marketing strategy using the social media. Like always the setter of the SEO trends in 2014 will be the same. Google doesn't only set the SEO trends it regulates online marketing on the web through its artificial intelligence and algorithms. What has been odd about Google+ is that it doesn't promote advertisements. But who knows what the big daddy has been planning for long? Finally the Google has made a public announcement on the launch of its new project which will be testing + post advertisements. What's very intriguing about it is that it won't be a part of the ad unit of Google+ but a facility where the B2B and B2C marketing can be done with the help of utilizing the post available on Google+ and they can liberally promote them on Google. 2014 is just the right time for the launch of this project and the probability of its success is almost bull's eye.
Now as the forecasts and prediction have been already highlighted about what Social Media trends 2014 might bring, the question that comes up is what to do about it? All the businesses have the major goal of business development and conversions of the prospects, here are a few solutions on the same:
Invest in video marketing its all frenzy these days: If we talk in numbers, fifty percent of the web traffic comes from interesting videos. The audiences trust in the name's and feel positive about making the purchase when they get to know about it through a video. Video ads are a win-win option as long as they are precise, meaningful, contain the right emotion and most importantly are appealing and attractive, because that's the most difficult thing to get with all the social media frenzy going on, "Attention" of your audience.
Mobile marketing is the next big thing: Throughout the world due to fast pace of life everything had gone mobile and so is the mode of going online. As reflected by numbers almost 40% of the times people go online, it's through their mobile phones. Having a responsive web design is not a complementary feature anymore, rather it's a necessity. It's a great thing that all the latest digital platforms are by default designed to be in sync with the mobile phones, tablets etc. but it's the responsibility of the businesses to make sure of its presence.
When focusing attention on online stuff never overshadow the importance of the offline stuff: In the current year businesses need offline attention too and offering audiences a print option of the webpage is a great way for it. QR code is the best solution as it enhances the color and resolution of the images. In 2014 more focus will be laid on displaying the web information through white papers and PPT's etc. and very soon the concept of attaching fax numbers on the social media profiles will be long gone.
Overhauling and revising the search engine optimization: SEO is often considered as a necessity and there are great ways and means to excel it but still it's a matter of big worry for many businesses because of its significance. The concept of Google for SEO is all about quality, sense making content, making the readers happy, social media activeness, customer interaction with the business and their feedback and along with all these put in a wise manner and not shoved, 'keywords' that define your business and offerings. If you lack any of these components in your SEO strategy it's time to overhaul it and adapt them.
Social media is not just for self blabbering but reflecting your image as a thought leader: Having a social media presence is imperative and it is obviously about telling your audiences about your core competencies and USP's but all the time boasting and self centered image might hurt your customers. It's very important to reflect your thoughtfulness as the brand leaders and interact with your customers and prospects. It can be hearing feed backs or dealing with complains. It's very important to focus on the listening aspect more as it makes the customer feel important. The page on the star bucks website that is completely dedicated to the ideas customers give for the product and service modification and advancements is a brilliant example of the same.
In the world of technology and social media there is nothing stationery and permanent. It's very dynamic and that's what makes it fun and a great mode of marketing for your business but also very challenging to deal with the changes and its dynamic form.

The online advertising campaigns and the connectivity of the different platforms will keep up in 2014 and will definitely grow to get intense in future. What is needed by the businesses wishing to do marketing online using social media is to be alert of every opportunity that presents itself because competitors are already there and working on making the best use of it.

In the hope that this blog helps you in making your social media marketing efforts a success I hereby conclude it.