Meta title and description: an integral part of SEO What are meta descriptions and how to write them? A meta description is a form of the snippet that informs the user about the inside of content. It tells in short what the content is all about. It's quite relevant and important for users who get
Meta title and description: an integral part of SEO
What are meta descriptions and how to write them?
A meta description is a form of the snippet that informs the user about the inside of content. It tells in short what the content is all about. It's quite relevant and important for users who get to know what content holds before visiting it.
Eventually, a meta description refers to the HTML element that provides a summary of the web page. Eventually, a search snippet is a part of the search engine results page (SERP). It gives a full idea to the user of what exists within the content.
Certain rules need to be followed while writing a meta description. They are as followed: –
Keeping it short which should be a maximum of 155 characters
Usage of active voice
Specific keywords
It must match the content of the page
The format must be unique
How to create a good meta description?
Writing a good meta-description needs a deep analysis of the content. A good meta description is needed for search optimization. This could only bring a lot of visitors (traffic) to the pages. Though it does not have a direct impact on any page ranking on Google.
Below are the main key tips for writing a good meta description. They are the following: –
Keyword has a major role to play: – a user search always includes a keyword and missing out on any keyword in the meta description could result in less traffic. Thus, extensively studying the content's related keywords is quite necessary.
Analysis of competitors: – knowing the competitors is necessary as it tells you about the potential market trends prevailing in the market. It tells about the upcoming changes and new updates happening around.
Create a meta description
The creation of a meta description can be completed in a few steps. All you need to do is select the URL cell (or both the URL and length cells. Then click on the ad and you shall reach the meta description writer.
You shall receive the meta description where you could easily generate the meta description.
What should a meta description include?
Google does rank the website based on its meta-description relevance. A user gets an insight into content through the meta description. Eventually, a meta description acts as a pitch for your content which attracts users firsthand.
So, missing the great meta description could also mean fewer users visiting the website. Thus, some necessary things must be included in the meta description. They are as followed: –
The meta description must answer the queries of the users for which they are finding answers on Google.
Must provide valuable knowledge to users
It should be engaging to the users that arouse a sense of interest in users
Keeping it concise and precise
Avoid repetition of keyword
Must create a sense of urgency in readers that invoke them to visit the website on an urgent basis
Refraining from the duplicate meta description
How to create a meta description for SEO?
A compelling meta description has the power to raise the click-through rate of your organic search results. Meta descriptions do add to the valuable user experience. Do include these things for the creation of perfect SEO for meta description: –
Inclusion of title tag
Canonical tag
Alternative text tag
Robots meta tag
Open graph meta tags and Twitter cards
Header tags
Responsive design meta tags for SEO
How to create meta descriptions on Google?
Meta descriptions are necessary to attract visitors searching for a certain keyword on Google. A good meta description reflects as the preview of the website or concerned page. It's a known fact that Google represents the different snippets in form of the meta description.
Thus, for the creation of meta descriptions for Google make sure to add structured data to the website. Though at times Google usage of <meta> tag content for generation of snippets. If Google perceives that a particular meta is providing the right information and could be picked directly from the page content.
Are meta descriptions important?
No doubt the meta descriptions are a critical aspect of SEO. It not only guides the users but also helps the search engines to understand the aim of the concerned website. Meta descriptions do hold the power to raise the click-through rate thus providing organic search results.
Eventually, a meta description is a sure basis for generating traffic to the website. On the page, SEO does need the meta description.
Meta description length 2022
 In 2022, the meta description length is made to 920 pixels. This means it's up to 158 characters. Rather than cutting to characters, Google truncates long descriptions to the nearest whole word and adds an ellipsis.
Though Google has not used meta keywords tags since 2009. So, there is no need to spend any time adding meta keywords to the website in 2022. It is not using them to determine ranking signals. Make sure to stick to the optimal length which must include the necessary spaces.
SEO-friendly meta descriptions
If the meta description is SEO friendly then only the chances are quite high that it could attract visitors. Thus, do follow the below tips for the generation of SEO-friendly meta descriptions: –
Attainment of 158 characters on the desktop and not more than 120 characters on the mobile
Usage of active voice
Concise and precise and the inclusion of keywords is quite essential
Must prove to be the solution for the user's query
It must not deceive the users and tells the core truth of inside of the content
The meta description for web pages
They are much necessary for accurate indexing and for appearing on higher levels of search engines. It holds immense importance for web pages as it holds the answer to users' keyword queries and provides an accurate description of the web page.
The increasing importance of meta description
In this cutthroat competition era where success is quite uncertain. But knowing the secrets of SEO can surely achieve success in this digital world. In this regard, "meta description" is an important part of SEO strategy.
"SEO CORPORATION" invites people to help them with digital marketing in order to make their business a prosperous one. This can only be achieved through right tactful digital marketing skills.
So, if you are lacking and worrying about this then we are available to you. We at "SEO CORPORATION" offer our expert SEO services to our clients. Adding to our pride we have years of experience that add to providing supreme services to our clients.
Make sure to visit our website where you shall witness the plethora of experiences of our previous clients. Through them, you can get to know about the services we render upon. We at "SEO CORPORATION" believe that today the power of digital marketing can only derive success in this digital world.
Hence, we offer reasonable rates for our trustful clients. All you need to do is to connect with us and our representatives shall make you explain the further proceedings.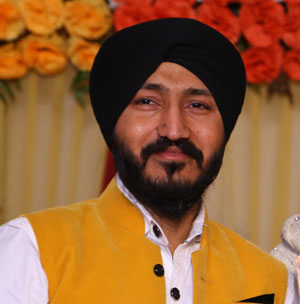 Jaspreet Singh, the genius mind behind SEO Corporation. A Digital Marketing enthusiast who speaks fluently on all arrays of Internet marketing. He beholds in-depth understanding of digital platforms and guided countless businesses globally in achieving top position in the market. Whether you would like to perceive recommendations for your startup or tips related to digital marketing for your business, he is never short of talking about it.