Hire a dedicated SEO expert 1)   You can save up to 70% of the total SEO marketing. Hiring an in-house SEO executive in your country like US, UK or Australia can cost you anywhere from$5000 to $10,000 or even more depending on the experience of the person. SEO Companies in India allow you to hire an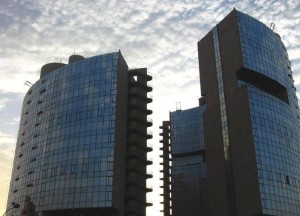 Hire a dedicated SEO expert
1)   You can save up to 70% of the total SEO marketing. Hiring an in-house SEO executive in your country like US, UK or Australia can cost you anywhere from$5000 to $10,000 or even more depending on the experience of the person. SEO Companies in India allow you to hire an SEO expert in just $1000 to $2000 backed by the enterprise skills of the SEO company India.  Outsourcing can help your business save a considerable amount of advertising money. Some companies in India allow you to hire part-time SEO executives as well.
2)   Indian SEO experts charge a price between $8 to $40 per hour. The average is $15 per hour. In developed countries the SEO consultants charge $300 to $600 per hour. This is a huge difference for the same services.
3)   Timing: Most of the big companies like SEO Corporation are open round the clock as their clients are scattered around the world. Very few companies in India boast of such a diverse and long list of satisfied clients. Since these companies work round the clock you can hire an SEO expert at these companies according to your time zone.
4)   Besides SEO experts you can hire link builders, content writers, project mangers, virtual assistants, social media optimizers etc.
5)   Daily reporting: Dedicated SEO experts send daily work report so you get a good idea what kind of work is h=going for your site.
If you are looking to hire a dedicated SEO expert contact one of our experts through live chat or mail to know more about this scheme.