Superior SEO Marketing Services For Restaurants
20% Off For New Clients. Limited Discount.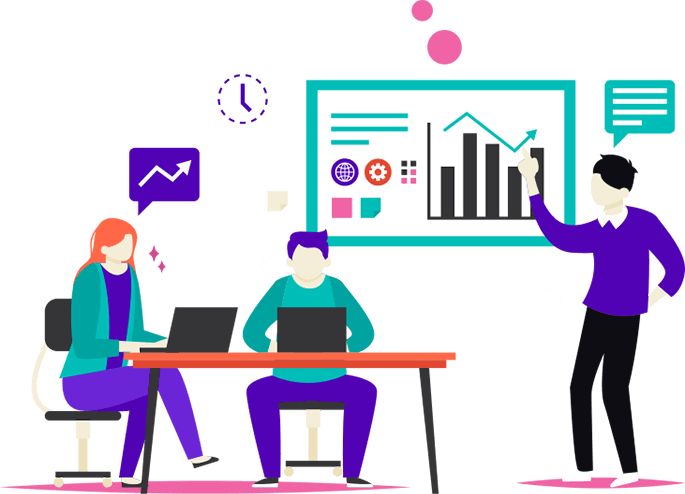 Restaurant SEO: Why Is It Important?
Gone are the days when people used to ask strangers for directions to the nearest restaurant. In today's day and age, people go online when they need to locate an eatery. Statistics reveal that 60% of consumers go on the internet to search for cafes and restaurants, while 94% choose a restaurant based on online reviews.
As these figures indicate, it is vital for a restaurant to have a robust online presence. This can be achieved through SEO. All you need to do is hire the services of a seasoned SEO agency for restaurant like SEO Corporation. We will take care of all your SEO needs while you focus on your business operations. Our inbound strategies have helped hundreds of big and small eateries to grow their sales and they can do the same for you.
Our SEO Approach
Our SEO approach is marked by rigor and ingenuity. We follow a meticulous 9-step restaurant SEO strategy that is in line with the gold standard in the industry. Our 360-degree approach eliminates any chances of error and we do not believe in taking shortcuts.
We keep the interests of the client uppermost in our minds while working on a project. That's why we only use white-hat SEO techniques as we are fully aware of the long-term damage to the business that black-hat SEO can cause.
Our meticulous approach to SEO has helped us become one of the leading restaurant SEO agencies in the United States with a global clientele. We have worked with more than 550 companies across 57 different countries while successfully maintaining an incredible retention rate of 95%.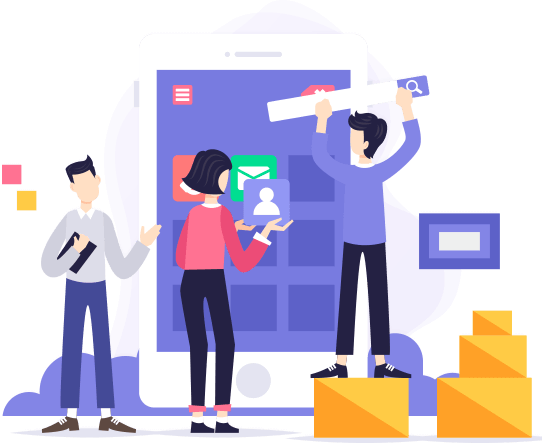 Our SEO Services Pricing Plans
Here are our standard pricing plans. We can also customize the package as per your requirement.
SILVER PACKAGE
Number of Keywords 20
On Page Optimization
Local Search Engine Submission
GMB Creation
20 Social Bookmarking
4 Article Submission
10 Article Social Bookmarking
1 Blog Submission
1 Video Submission
Business Page Creation
Press Release Submission
Local Listing Optimization
Web Content Writing
Directory Submission
1 Additional One Way Links
15 Photo Sharing*
Profile Content Writing
1 Hour Consultation with SEO Corporation
Facebook Sharing
GOLD PACKAGE
Number of Keywords 30
On Page Optimization
Local Search Engine Submission
GMB Creation
30 Social Bookmarking
6 Article Submission
20 Article Social Bookmarking
2 Blog Submission
2 Video Submission
Business Page Creation
1 Press Release Submission
Local Listing Optimization
Web Content Writing
Directory Submission
Additional One Way Links
Photo Sharing*
Profile Content Writing
1 Hour Consultation with SEO Corporation
Facebook Sharing
PLATINUM PACKAGE
Number of Keywords 50
On Page Optimization
Local Search Engine Submission
GMB Listing Optimization
60 Social Bookmarking
8 Article Submission
40 Article Social Bookmarking
4 Blog Submission
4 Video Submission*
Business Page Creation
2 Press Release Submission
Local Listing Optimization
Web Content Writing(upto 700 words)
20 Directory Submission
1 Additional One Way Links
15 Photo Sharing*
Profile Content Writing
1 Hour Consultation with SEO Corporation
Facebook Sharing
Get your free quote today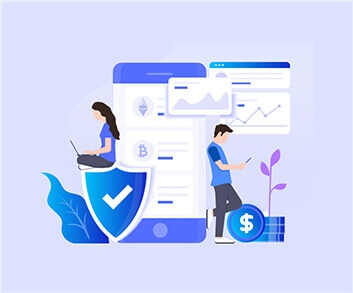 Twice profit than before
Sales, SEO, Visitor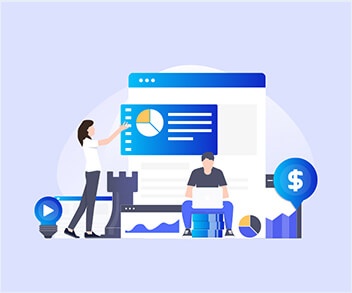 Built web faster & better
Sales, SEO, Web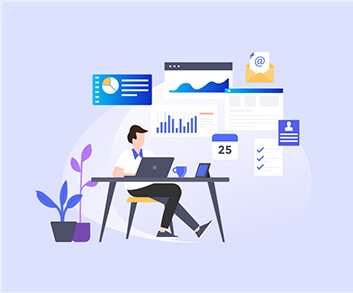 Million visitor growth
Marketing, Sales, Web
What Is SEO?
Any business needs to market itself in today's day and age. SEO provides a modern, effective, economical, and sustainable way of doing the same. Over the years, SEO has become an important pillar of marketing. Good SEO has been proven to help businesses improve their sales and revenue, enhance brand credibility, build brand awareness, and help in managing their online reputation.
Simply put, SEO is the art and science of helping a website achieve a good rank on search engines. This ensures more traffic, leads, conversions, sales, and helps in the overall growth of the business.
Why Is SEO Marketing For Restaurants Important?
Before answering this question, let's take a look at some important search engine statistics:
93% of online experiences begin with a search engine.
Search engines drive 300% more traffic to websites compared to social media.
75% of internet users don't go beyond the first page of search results.
From the above data, it is amply clear that any business that depends on customers for sales and revenue needs SEO. The same is true for restaurants. Restaurant SEO is critical because it is a key means of enhancing the visibility of your eatery.
In the old days, people used to refer to the phone book or the yellow pages to locate or contact a restaurant, but the internet has dispensed with that need. Nowadays, people look up the internet for such information. Superior restaurant SEO services ensure that your eatery is easily discoverable online leading to more customers, sales, and revenue.
How Will My Restaurant Business Grow With SEO?
Restaurant website SEO can help you grow your business in three major ways:
Helping you get more customers: As your SEO company, we can help you get in the first 3 to 5 ranking spots with respect to relevant keywords. This means maximum exposure for your website and consequently more leads and conversions.
Building brand credibility: The higher your ranking, the better it is for your brand reputation. Businesses whose websites rank higher than their competitors are generally viewed as better and more credible by the public.
Building brand awareness: Besides, SEO can also help more people get to know your restaurant. In other words, it can help build brand awareness. Brand awareness helps people become familiar with your restaurant. Many of these people will graduate to being your customers, leading to an increase in sales and market share.
Better user experience: Since Google favors websites that offer a good user experience (and Google is by far the dominant search engine, accounting for 88.47% of the market share), a website that is SEO-compliant offers a better user experience, resulting in more clicks, more leads, and higher conversion rates.
How Long Does It Take For SEO To Show Results?
Generally speaking, it takes about six months for the results of SEO for restaurant websites to become fully visible. However, the initial impact of SEO is seen within a month of starting the process.
Though it takes more time for SEO to show results compared to other digital marketing techniques such as social media and paid marketing, its results are also more sustainable, stretching for months and years. This makes SEO one of the most cost-effective marketing techniques in the long term.
Can You Guarantee Results?
Yes, we can. We are among a handful of SEO companies globally offering guaranteed SEO for restaurant industry.
What Is Guaranteed SEO?
Guaranteed SEO refers to an arrangement between the SEO company and the client where the former guarantees certain outcomes to the latter. Guaranteed SEO is generally backed by certain sureties, such as a money-back policy. Theoretically speaking, it is impossible for an SEO company to guarantee any results because Google keeps its algorithm a closely-guarded secret. But this has not deterred a handful of SEO companies that are confident in their abilities from offering guaranteed services.
SEO Corporation is a leading restaurant SEO agency offering guaranteed services to its clients. We pledge to bring 60% of medium competitive keywords on the first page of Google, Yahoo or Bing. There are no hidden terms and conditions. The deal is simple: if we fail to fulfill our promise, we will not ask you for payment—or keep trying till we do. Click on this link for detailed information on our guaranteed SEO services.
Does SEO Work For Food Delivery Restaurants?
Yes. When it comes to restaurants offering food delivery, it is important to specify the coverage area. This information must be clearly stated both on your website as well as your Google Maps/GMB page.
If you are looking for SEO restaurant New York or any other city in the United States, we can help. Contact us today for a free quote.
What Is GMB?
GMB or Google My Business is an important element of restaurant local SEO. It offers a way for businesses to get listed on all Google products such as Search and Maps. A well-optimized GMB page gives you the opportunity of showing up on the three-pack listing that appears on the first search results page, above the organic results. Appearing there carries a major advantage for businesses owing to the prime space it occupies, leading to more leads and traffic.
A GMB page is independent of your website. In other words, it is possible to have a GMB page while not having a website of your own. A GMB page acts as a ready reckoner for users, directing them to relevant local businesses. It orders its listings based on a variety of parameters such as distance from the user, the presence or absence of images, reviews and ratings from customers, backlinks, and so on.
Why Do I Need GMB Optimization?
GMB optimization makes your GMB page search-friendly and improves the chances of it appearing on the three-pack listing, which in turn leads to a surge in the sales and revenues of your restaurant.
What Is Local Search Optimization?
Local search optimization refers to the process of optimizing your website for a local audience. It includes the uncovering and strategic placement of specific keywords used by people living in a particular geographical area. Through local search optimization, you can ensure that your website is easily discoverable to people in your target area—be it a city or a neighborhood. It is especially useful for local businesses such as restaurants, medical clinics, law firms, plumbing and HVAC services, and so on. We offer high-quality local SEO for restaurants.
What Is Your Restaurant SEO Process?
We follow a rigorous, 9-step SEO process that is based on the global gold standard. Here is a brief overview of the process:
Understanding the requirements: We interview the client to understand their SEO goals and also assess the volume and complexity of the job.
SEO audit: We carry out a thorough audit of the existing website to assess its strengths and weaknesses.
Competition analysis: We put the websites of your competitors under the scanner to uncover keywords, backlinks, and so on and use this information to bolster your SEO.
Creating an SEO strategy: Using the information obtained above, we create a suitable SEO strategy that complements your overall marketing goals.
On-page optimization: We search for appropriate restaurant SEO keywords using an array of professional tools such as SEOprofiler and SEMrush and place them strategically to enable Google's crawlers to read and interpret your website.
Off-page optimization: We help you get backlinks from high-DA websites to make your website more authoritative in the eyes of Google.
Technical optimization: We improve your page-load speed, create HTML and XML site maps, perform checks on the server etc. as part of the overall technical SEO process.
GMB optimization: In this stage, we claim and optimize your GMB page so that it can appear in the coveted three-pack listing.
Monitoring the results: We wait for the results to come and tweak your SEO accordingly to address the weaknesses and improve on the strengths.
Our meticulous SEO process is designed to ensure guaranteed outcomes. We offer best SEO for restaurants including high-quality local SEO and GMB optimization services for our clients.
Who Will Devise My SEO Strategy?
Your SEO strategy will be created by in-house experts with wide experience of restaurant SEO. You will be assigned a team headed by an account manager who will be responsible for all work related to your project.
Do I Need Other Digital Marketing Services Along With SEO?
SEO for restaurant websites is always more effective when combined with other digital marketing services such as social media marketing and search engine marketing. The exact strategy and combination will be worked out by our experts after an in-depth analysis of your business. We can advise you on the type of services you need and also provide the same in our capacity as a full-service digital marketing firm.
What Are Some Top Tips For Restaurant SEO?
Like any other industry, there are certain specific strategies that work well with restaurants to improve their online visibility, driving sales and earnings in the process.
Here is a brief description of six important restaurant SEO tips you could implement.
Ace local search: When it comes to the restaurant business, local search is of paramount importance. Optimizing for local search will help you reach your most important target segment. This can be done through the inclusion of local keywords. For example, for SEO restaurant NYC, try using keywords such as "best Chinese restaurant NYC," "family restaurant NYC," "kosher restaurant NYC" and so on to connect with your customer segment.
Focus on your niche: Besides broad keywords, target niche-specific keywords to improve your rank and get through to the right people. For instance, if you run an Italian restaurant in NYC, try including keywords such as "best Italian restaurant NYC," "famous Italian restaurant NYC," "top Italian restaurant NYC" and so on. Niche keywords are generally less competitive and far more likely to attract quality leads.
Optimize your GMB page: Along with organic search, be sure to optimize your GMB page. Appearance on the three-pack listing is half the battle won. Click on this link to know more about GMB optimization and about how we can help you appear on the coveted three-pack listing.
Don't ignore social media: While the link between social media and SEO remains tenuous, there is no doubt that social media helps SEO indirectly by driving traffic to your website. Choose a couple of social media channels keeping in mind the type of business and customer profile. Facebook, Twitter, and Instagram are some of the best social media sites for restaurants.
Register on local directories: Don't forget to register on important local business directories such as Yelp, FourSquare, Zomato, TripAdvisor, AllMenus, Bing Places for Business, Local.com etc. Apart from drawing customers, it will also help you achieve NAP (name-address-phone number) consistency, thus helping your GMB ranking.
Post content on a regular basis: Posting content regularly is one of the best ways to gain an edge over the competition. Just ensure that your content is of a high quality, relevant, and original. It doesn't have to be blogs all the time. You can also post videos, images, infographics, and so on.
Give these SEO tips for restaurants a try and see how it boosts your ranking. At the same time, remember that SEO is a continuous process, needing constant attention. It is not a one-time process that can be done and forgotten about. All top-ranking restaurants on Google make a conscious effort to stay there by constantly updating and fine-tuning their SEO. You too can do the same by choosing us as your restaurant SEO agency.
Why Does A Restaurant Need A Website?
Following are some of the key reasons why every restaurant needs a good website:
It creates brand awareness.
It helps you get online visibility.
It allows you to promote your menu/food festivals/events.
It highlights your USP.
It adds to your credibility.
If you are looking for a good website development company, get in touch with us. Our website development experts can assist you in creating a well-designed and engaging website that appeals to customers and creates the right impression for your business.
Do You Have Voice SEO And Video SEO Services?
Yes, we have talented teams for both. Click on this link to know more.
What Are Backlinks? How Do I Get Good Backlinks?
Backlinks are one of the most important ranking signals for Google. The term refers to links to your site from external websites. Google uses backlinks to determine the authoritativeness of a website. A high number of backlinks from reliable sources has a positive impact on your SEO score.
Getting backlinks from high-DA websites is one of the toughest parts of SEO. Guest blogging, links from online directories, photo credits etc. are some of the recognized ways of getting backlinks. If you are struggling to get backlinks for your restaurant website, contact us. We can help you get backlinks through our quality link-building services.
Why Choose Us
Here are 6 strong reasons to choose our digital marketing services. We can be your one-stop Internet Marketing service provider for all your requirements
Experienced Professionals
Our designers, developers, copywriters etc. are skilled professionals who possess several years of on-the-job experience which helps them deal with all kinds of real-world challenges.
Result-Oriented Service
We understand the value of your money. That's why we have a relentless focus on results. Irrespective of what your SEO goals are we always strive to meet them.
Our SEO techniques are built along the lines of those adopted by the world's top SEO companies. We follow 100% white hat techniques which makes us certain of our results.
Money-Back Guarantee
Think we haven't delivered? We will refund your money.We are so confident of our ability to meet your expectations that we even have a money-back guarantee in place!
24/7 Support
Once we have taken up a project, we are available for 24/7 technical support. After completion, we will handhold you for three months until the changes we have made have stabilized.
No Long-term Contract
Unlike many other SEO Companies, we don't bind you in a long-term binding contract for 6-months or 1-year. You can cancel the contract in a month if you are not happy with our services.
Want To Get More Traffic And Leads?
Anything On your Mind. We'll Be Glad To Assist You!