[gdlr_core_row] [gdlr_core_column size="1/3″]Secure your website with HTTPS or Google will label you "Not Secure"[/gdlr_core_column] [gdlr_core_column size="1/3″]Upgrade your site to HTTPS to avoid Google labelling you "Not Secure" [/gdlr_core_column] [gdlr_core_column size="1/3″]Upgrade your site to HTTPS to avoid getting labelled "Not Secure" by Google [/gdlr_core_column] [/gdlr_core_row] If you have a website, better make it secure before Google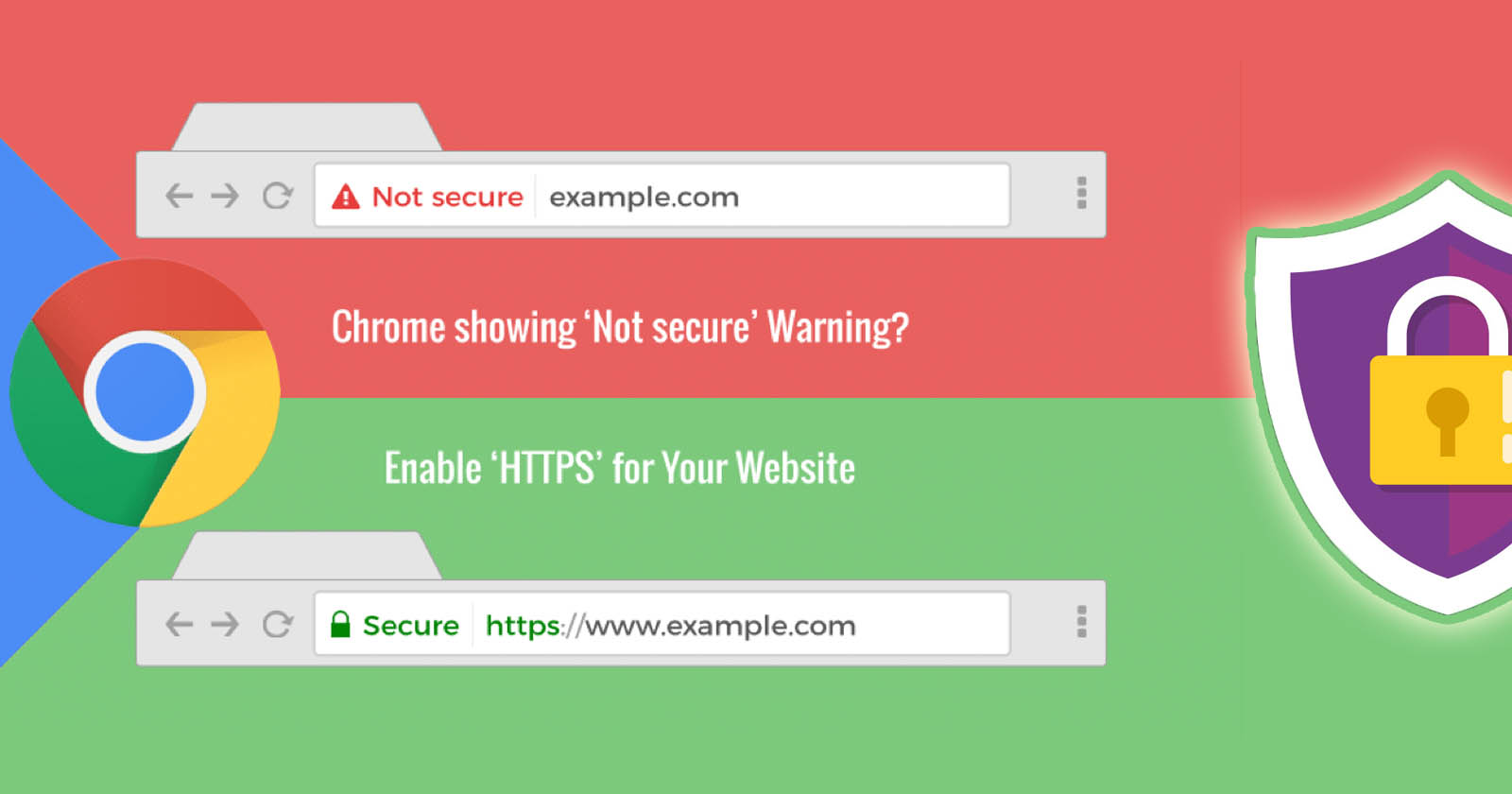 [gdlr_core_row]
[gdlr_core_column size="1/3″]Secure your website with HTTPS or Google will label you "Not Secure"[/gdlr_core_column]
[gdlr_core_column size="1/3″]Upgrade your site to HTTPS to avoid Google labelling you "Not Secure" [/gdlr_core_column]
[gdlr_core_column size="1/3″]Upgrade your site to HTTPS to avoid getting labelled "Not Secure" by Google [/gdlr_core_column]
[/gdlr_core_row]
If you have a website, better make it secure before Google explicitly starts rolling out the warnings to viewers.
Google, in a recent blog post, announced that web publishers have until July 2018 to make their website secure with HTTPS.
If web publishers fail to upgrade their website to the secure status, Google will explicitly warn the viewers stating that the website is not secure.
Chrome amounts to more than 50% of the global browsers consumption. So, this means that this change from Google will have a large impact on the web publishers.
A public warning about a website's secure status may make a visitor close the tab and not visit the site, not complete a transaction on the site, etc. All of this will largely impact the website's bounce rate, impressions per advertisement, affiliate traffic, sales, etc.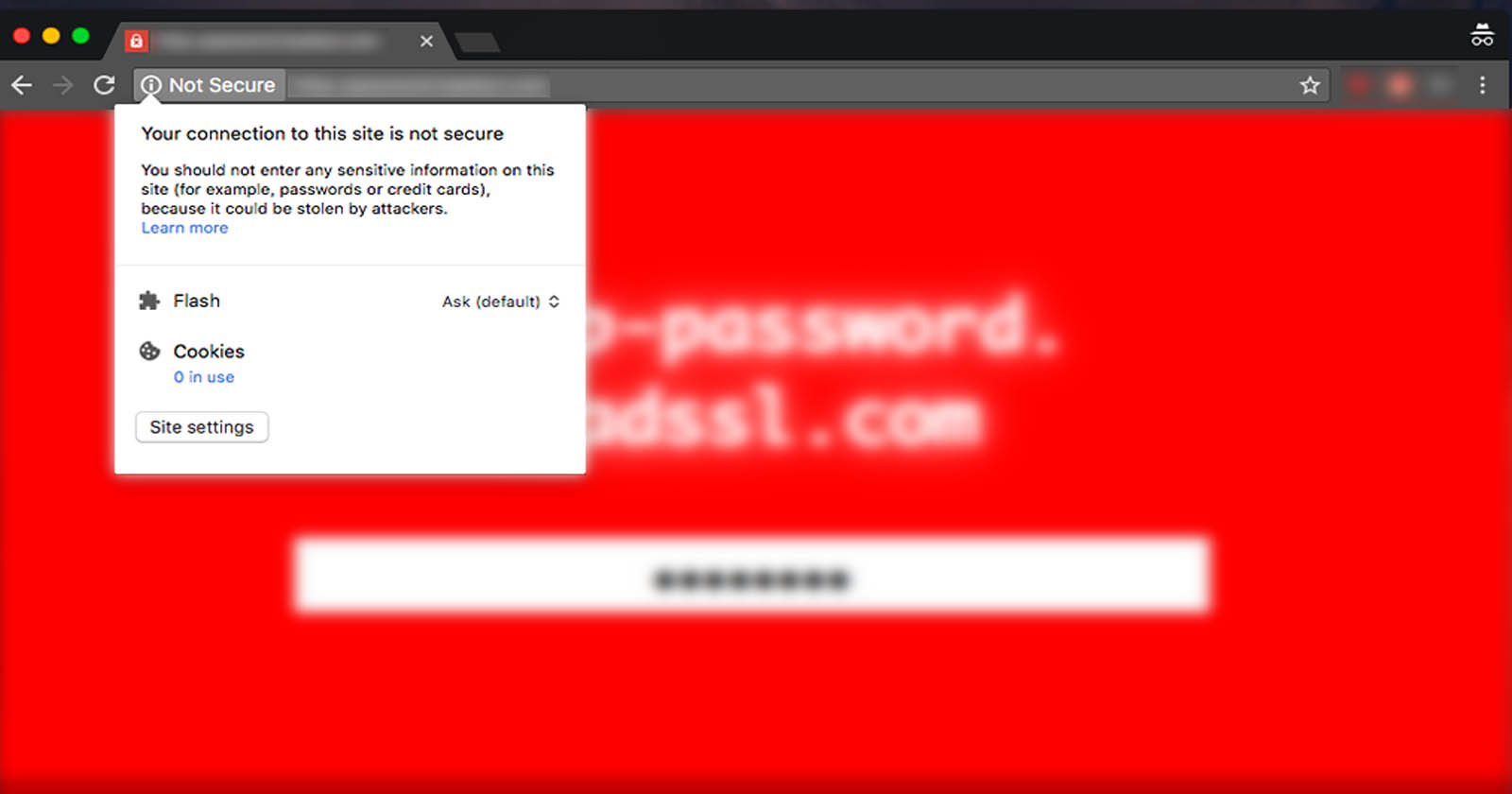 How will Chrome issue warnings to visitors that certain websites are insecure?
Chrome will issue a simple warning in the address bar (the Omnibox) and indicate that an insecure website is "Not Secure". This warning will be shown for all HTTP websites.
Google has time and again focused on user experience as a major ranking parameter. This announcement also revolves around user experience as the goal is to warn the visitors about a website's security status.
Google's target is to push web publishers towards an HTTPS site.
"Chrome's new interface will help users understand that all HTTP sites are not secure, and continue to move the web towards a secure HTTPS web by default."
---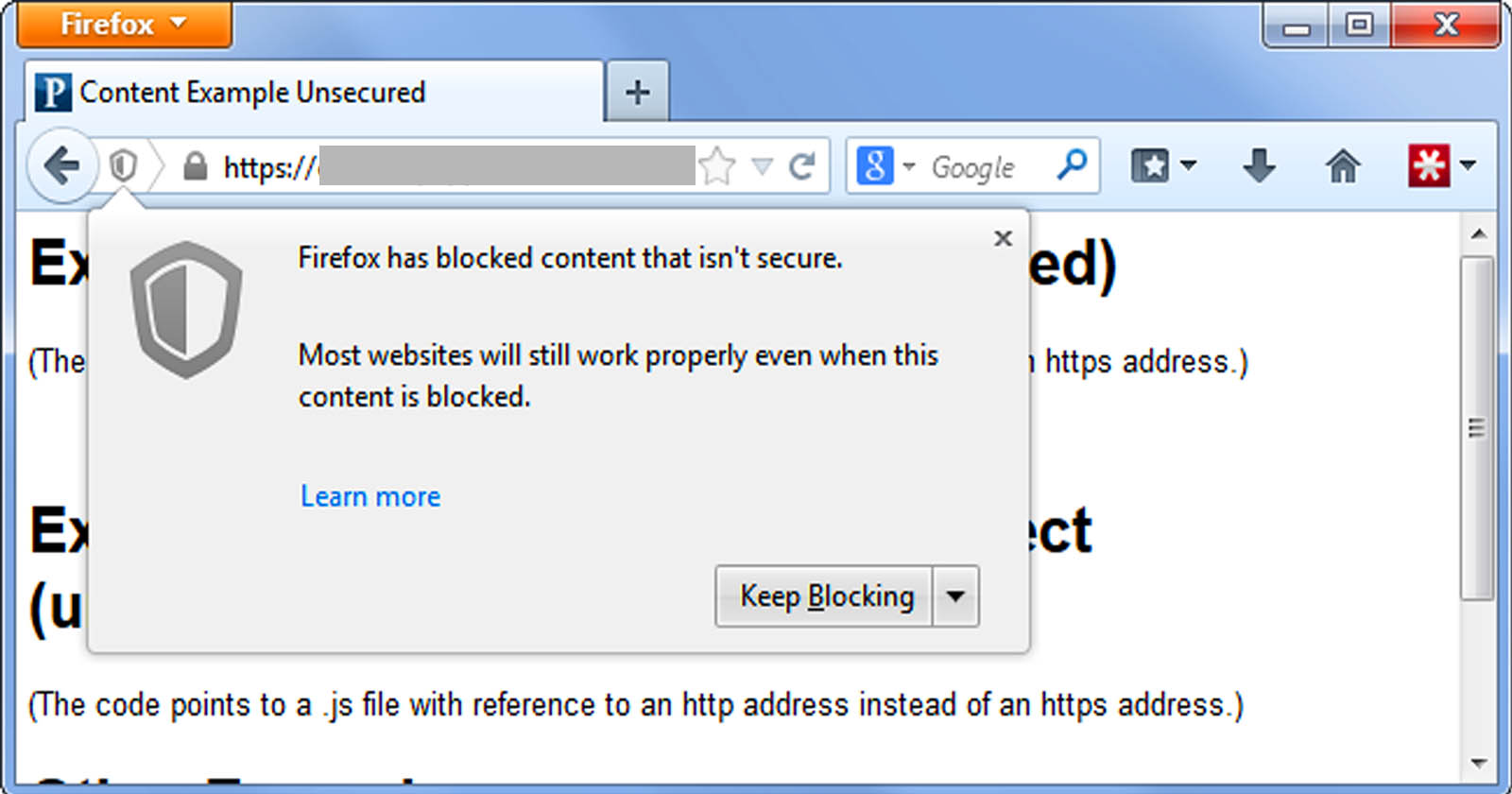 Will there be a warning on Mixed Content Pages?
Google didn't explicitly mention or address anything regarding mixed secure/insecure websites. So, it's hard to figure out if they will get a warning too or not.
However, it's best to assume now that pages with secure as well as insecure content will end up getting a warning.
According to Google's announcement through its official security blog, Chrome's Lighthouse web page auditing tool can help web publishers check if their pages are triggering a mixed content warning or not.
"Mixed content audits are now available to help developers migrate their sites to HTTPS in the *latest Node CLI* version of Lighthouse, an automated tool for improving web pages. The new audit in Lighthouse helps developers find which resources a site loads using HTTP, and which of those are ready to be upgraded to HTTPS simply by changing the subresource reference to the HTTPS version."
---

How will the Chrome HTTPS Security Warning affect the global web publishers?
It's for sure that some countries will bear the heat more than the others.
In fact, in some countries where chrome usage is extremely low, the browser still accounts for 39% of internet browsers.
Countries like South America, Israel, Mexico, Spain, etc will need to update their websites to HTTPS as Chrome usage in these countries is particularly high.
Take a look at the Chrome browser market share of 12 countries that will show the impact of the new HTTPS deadline for web publishers:
---

Should you make the switch to HTTPS?
Google's Lighthouse Developer Recommendations page suggests Let's Encrypt as a simple and cost-effective alternative for web publishers and website owners who run and manage their own servers.
A majority of web hosting providers already offer free HTTPS certificates along with low-cost alternative certificates.
So, the monetary reasons shouldn't keep you behind.
A lot of people may complain about technical issues keeping them from upgrading.
Website owners need to consider mixed content issues. A website publisher needs to consider a variety of issues to avoid losing traffic and revenue.
For those who have been too busy contemplating what direction should they move forward in, well there is a deadline set for them. Now, it's integral for you to switch to HTTPS by July, 2018.
Having a warning stating your website as not secure can affect your traffic negatively, cause a high bounce rate. So, it's best to go with the flow and retain your traffic, advertising leads, etc.