2013 is going to say Good Bye to us in just few days and now you can review your top 20 biggest moments of 2013 on Facebook with just a single click of mosue. You can access this feature by going on your profile and clicking on the link in the left hand side of
2013 is going to say Good Bye to us in just few days and now you can review your top 20 biggest moments of 2013 on Facebook with just a single click of mosue. You can access this feature by going on your profile and clicking on the link in the left hand side of your profile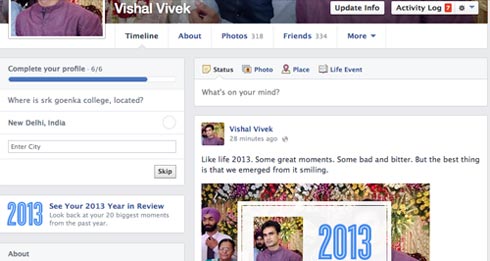 "See Your 2013 Year in Review" feature will highlight your past year on Facebook—the 20 "biggest moments" including your tagged pictures to status updates to posts others have left on your wall, based on which received the most likes and comments. This interesting feature is certainly going to stir some mixed emotions.

See Your 2013 Year in Review will create a new timeline. Something like this:
This feature will certainly bring some good memories and some bad. But life is like that, a collage of sweet, sour, bitter and memorable moments.   You can check your Facebook friends by clicking on the link after logging in your Facebook account. https://www.facebook.com/yearinreview/friends/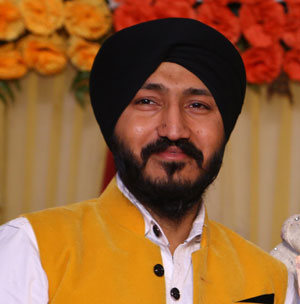 Entrepreneur, Virgo, speaker, writer, a pampered son & a loving brother. Featured as Inspiring Indian by The Times Group. Life is still unfolding for me. Lots to be written in the coming years. You can read some old news about me here: https://goo.gl/NGhwRi and my short story here( reprint of the story which was published in the Times Group book): https://goo.gl/cNtHgi Last but not the least, I am grateful to my mom & dad, my sisters, my friends, my fans for filling my life with love & happiness. Amen!