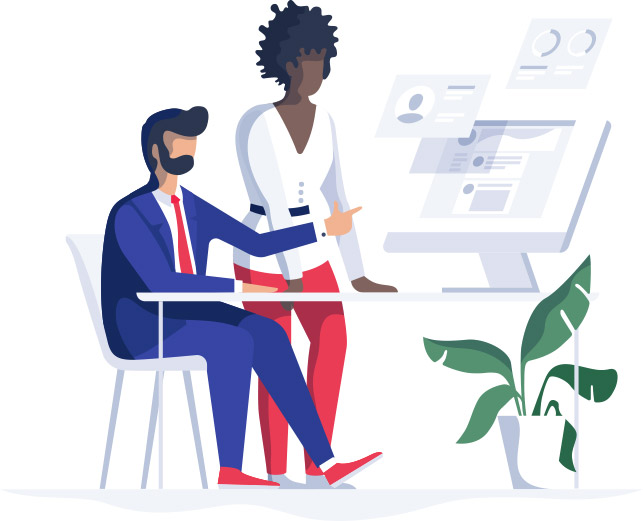 How SEO Can Help Your Cannabis Business
The cannabis industry is experiencing rapid growth. The legal marijuana market is expected to be worth $66.3 billion by 2025. However, that also means increasing competition on the supply side as many m0re people are entering the business for a share in the profits. Therefore, if you are running a legal cannabis business, you need a strong online presence to attract customers and stand out from the crowd.
Since Google has blocked marijuana ads under its "dangerous products or services" rules, SEO remains the only way to promote your business online. If you run a cannabis business, it is imperative to hire the services of a quality cannabis SEO agency which can create a Good SEO Strategy that can help you rank your website organically.
SEO is one of the most cost-effective means of promoting a business and has multiple benefits in the long term.
Our Cannabis SEO Approach
Our rigorous approach towards SEO for Cannabis Business ensures that we are able to meet your needs and create a customized strategy that caters to your unique business requirements. We follow a 360-degree approach and do not believe in shortcuts since it harms the business in the long run.
When you work with us, you can rest assured that that you are working with a 100% ethical company that swears by integrity and hard work. Our bottom-up methodology starts with analyzing user needs and tracking their behavior as they try and fulfil that need. We never use black-hat techniques but employ rigorous processes such as on-page optimization, off-page optimization and technical SEO to enhance your search engine results page (SERP) ranking.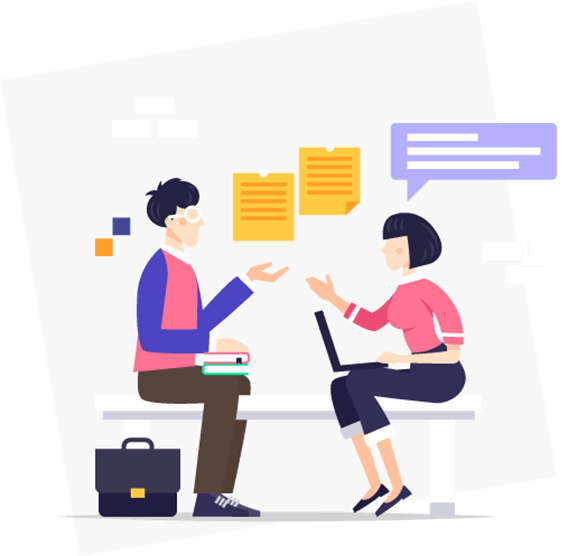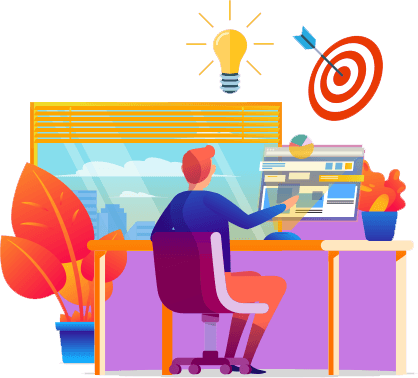 Why SEO Corporation
When you choose SEO Corporation, you choose to work with a company that has a proven track record of success in HUMP SEO. We have been in the business for the past 10 years which is more than what most SEO Companies can claim. Our employees have over 150 years of cumulative experience. We have worked with 550+ clients in 57 different countries and are proud to have an exceptional retention rate of 95%. This itself speaks volumes about our efficiency and level of client satisfaction.
The techniques and processes we use are validated and time-tested and have been perfected through years of experience in the SEO field. We have worked with dozens of cannabis companies in the US and Canada and can replicate the same successful model for you while simultaneously catering to your specific needs.
How SEO Can Help Your Marijuana Dispensary
Our Cannabis Search Engine Optimization services can help your website rank on the first page of Google which will generate more leads and revenue. Given Google's ban on marijuana ads, SEO can become an important tool for marketing your products online using the organic route. We can optimize your website for local search which is especially important for this type of business.
Through various procedures such as keyword optimization, off-page optimization, and mobile optimization we will ensure that your clients are able to find you easily. The right SEO Strategy can boost your sales and leads by leaps and bounds and set your business up for long-term success. A good SERP ranking will also boost your credibility which is vital in the cannabis business.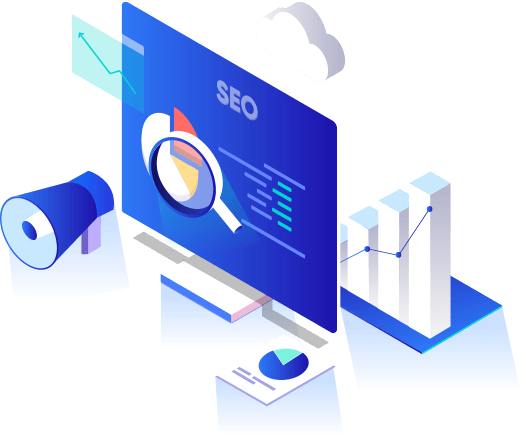 Our 9-Step Cannabis Search Engine Optimization Process
To ensure the best SERP ranking for your cannabis business website, we follow a rigorous nine-step process to build a solid SEO strategy that is customized to your needs.
Understanding Your Business
We begin with a thorough understanding of your business strategy, business operations, and the needs of your organization and combine this with our experience of working with clients in the marijuana sector. This is crucial to helping us create an effective SEO strategy and acts as one of the pillars on which we will base our proposal. It provides us with a platform to put together a plan that aligns with your business goals.
Perform SEO Audit
The process of understanding your business is followed by a thorough SEO audit where your website goes through careful scrutiny on parameters such as inbound traffic, conversions, bounce rates, etc. Every aspect of your website is subjected to analysis and nothing is missed out. We use sophisticated SEO tools such as SEMrush to uncover the status of backlinks, technical SEO and keywords ranking. This is useful in identifying the strengths and weaknesses of your website.
Competition Analysis
Scanning your competitors' websites is extremely important because it lays their secrets bare and helps you take away important lessons. Competition analysis gives a good idea of what is working for your rivals, what isn't, and where their strengths and weaknesses lie. It also uncovers a lot of information about industry trends. We analyze your competition in detail to understand why they are outperforming you—is it because of backlinks, keywords, or better technical SEO?
Make a Suitable SEO Strategy
Using the information gained above, we will create a suitable SEO strategy as per your needs. We will create a complete 360-degree SEO proposal for your cannabis business after analyzing your business strategy, performing competitor analysis, carrying out keywords and backlinks analysis, and evaluating the SEO-friendliness of your content. We will also address technical SEO parameters such as URL structure, website load speed, etc. Our plan will be customized to your needs.
Keyword Research
As Cannabis SEO Experts, we conduct keyword research using highly sophisticated tools such as SEOprofiler and SEMrush. We place a lot of focus on long-tail keywords where the potential of conversion is greater. We also take into account voice search since it is gradually rising in importance. We use the inputs obtained from our analysis of competitor websites and also source out seasonal keywords to help you improve your website's performance on SERPs.
On-Page Optimization
It refers to optimization carried out on the website itself (as opposed to external activities such as link-building) to enhance the SERP ranking. We optimize the title, meta descriptions, H2 and keywords on different pages to give greater visibility to your pages. We also eliminate all duplicate content and URLs, rectify poor site structure, optimize your website for mobile viewing, etc. so that Google approves of your pages and displays them prominently.
Off-Page Optimization and Link Building
Off-page optimization and link-building are a key part of SEO. They drive traffic to your website and help it rank higher than your competitors. It is a difficult and time-consuming process but a good agency knows how to go about the process professionally and can take the burden off your shoulders. Off-page optimization is one of our fortes. We only target high DA sites during the link-building process to derive maximum value.
Technical Optimization
Even before a search is carried out, Google crawls your website reading and indexing pages so that it can display them quickly during a search. The part of SEO that facilitates this process is called technical optimization. Along with on-page SEO and off-page SEO, technical SEO is the third pillar of search engine optimization which helps your SERP ranking. We improve site architecture, remove errors and toxic links, enhance website load speed, etc. during the process.
Google My Business Page Optimization
Finally, we will optimize your Google My Business page and Google Maps by enhancing their compliance with Google's guidelines. This is especially important in the context of marijuana dispensaries because it helps you attract local customers. Most businesses do not fully optimize their My Business page resulting in the loss of valuable customers and revenue. We will optimize these parameters which will help your website bring more local leads and conversions.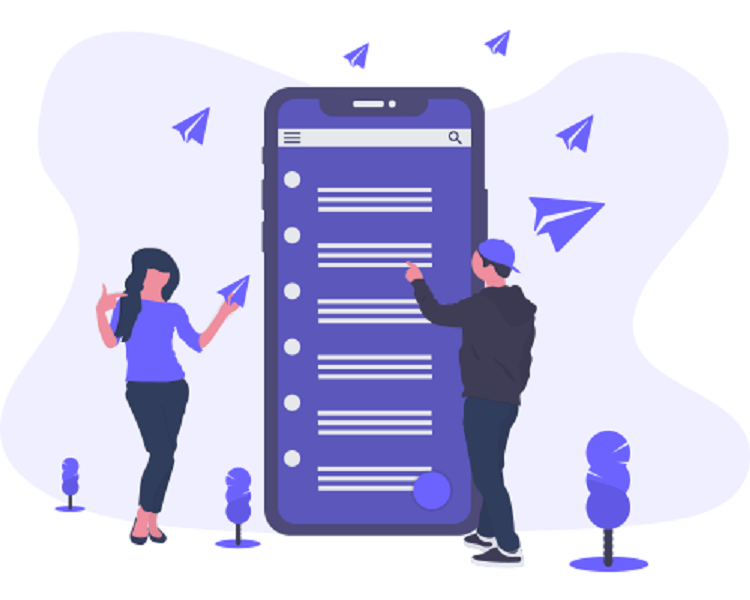 How Long Does It Take to Show Results?
While there is no fixed timeframe for SEO Results to show up, the wait is not indefinite. Some results are visible from the first month itself; usually, it takes six months to observe all the benefits of SEO and the results only improve with time.
One reason for the long waiting time is that there is a gamut of factors involved—from domain age, Website Design and meta descriptions to nature of the industry, competition, target market, and geographical location. As a client, it is important for you to understand that SEO is a long-term game that leads to solid and sustainable outcomes and you need to stay invested. It has the potential to help your business succeed over the long-term.
How SEO Services Can Help Your Marijuana Business
It can attract more leads and increase conversions and revenue on a sustainable basis
More Leads
SEO will help your website rank on the first page of Google with respect to important keywords bringing more leads and conversions. Our focus is on increasing the domain authority of your website which builds a solid foundation for better SERP ranking. Our results are solid and sustainable and we never use any shortcuts or black-hat techniques.
Time-bound Results
SEO results are time-bound and you should start seeing outcomes from the first month itself. However, it may take a little longer (about six months)to observe all the positive impacts. This is the time it takes to start ranking on most of the premium keywords in your area and gain a good placement on Google SERPs.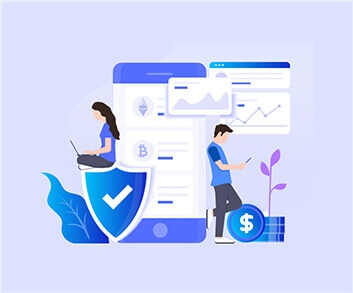 Twice profit than before
Sales, SEO, Visitor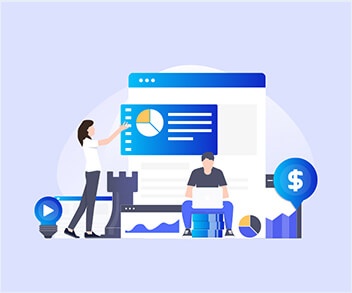 Built web faster & better
Sales, SEO, Web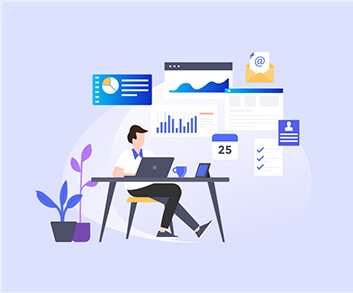 Million visitor growth
Marketing, Sales, Web
Our SEO Formula That Always Works
SEO Corporation differs from other companies as our online strategies for cannabis business follows a result-driven approach with a relentless focus on sales and revenue. While the general practice when it comes to SEO is to optimize all pages blindly by placing keywords, there is no guarantee that this will increase your sales. That's why our primary focus is on those pages that will generate the maximum revenue for your business.
We will optimize your title and description tags using the most popular search terms and also help you rank for other important keywords. Next, we'll help you get high-quality external links to address your off-page SEO needs. Finally, we will use sophisticated tools to find out what your buyers are searching for prior to making a purchase so that we can optimize the process of directing them to your sales funnel.
Why Choose Us
Here are 6 strong reasons to choose our digital marketing services. We can be your one-stop Internet Marketing service provider for all your requirements
High-Quality Service
We follow industry best practices and customize our strategy keeping your business goals in mind. We have a customer retention rate of 95% which speaks for itself.
360-Degree Approach
We follow a rigorous in-house process covering research, strategizing and execution that addresses all important aspects of SEO. Our holistic approach ensures the best results for your business.
Result-Driven Approach
Our approach focuses heavily on results. If we fail to get on page 1 of Google and Bing for 60% of keywords, we will refund your money.
Long-Term Sustainable Results
We don't believe in shortcuts since it will damage your business in the long run. Our SEO processes are solid, authentic and lead to sustainable outcomes.
Strong International Experience
Our SEO Services for Cannabis Business is second to none. Our experience of working with clients from nearly 60 countries across 4 different continents helps us understand cultural differences and comprehend your needs better.
No Long-term Contract
Unlike many other SEO companies, we don't bind you in a long-term binding contract for 6-months or 1-year. You can cancel the contract in a month if you are not happy with our services.
Want To Get More Traffic And Leads?
Anything On your Mind. We'll Be Glad To Assist You!