Get Found Online With High-Quality SEO For Photographers
20% Off For New Clients. Limited Discount.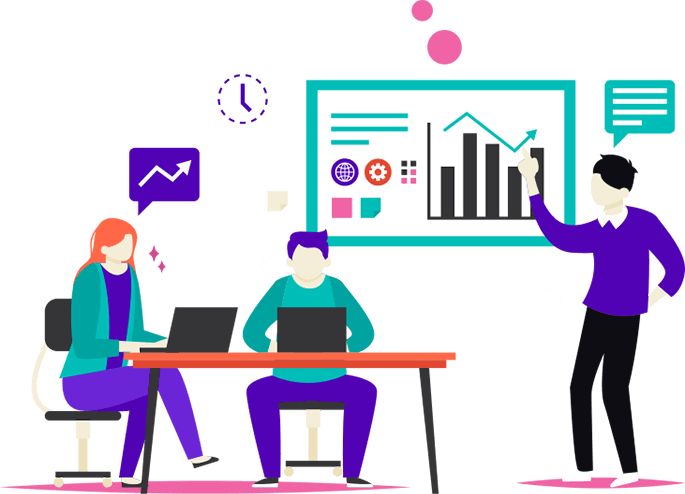 Reach Out To More People Through Customized SEO
As a photographer out to make a name in your field, you need as much exposure as you can get. SEO can help you fulfill this goal. Depending on your needs, SEO can help you in the following ways:
Bring your work in front of a global audience
Increase your leads and conversions
Establish you as an industry expert
Boost income and revenue
Compete better with your business rivals
Interested in knowing more? Get in touch!
Our SEO Approach
With 10 years of experience behind us, SEO Corporation has managed to establish itself as a leading digital marketing agency in the US with clients across the globe. Choosing to work with us brings you the following advantages:
World-class SEO process based on industry best standards
International experience
A 360-degree approach to SEO including quality link-building services
100% white-hat SEO techniques
Guaranteed results
Our data-driven SEO strategies are helping our clients get hundreds of leads each day and they can do the same for you.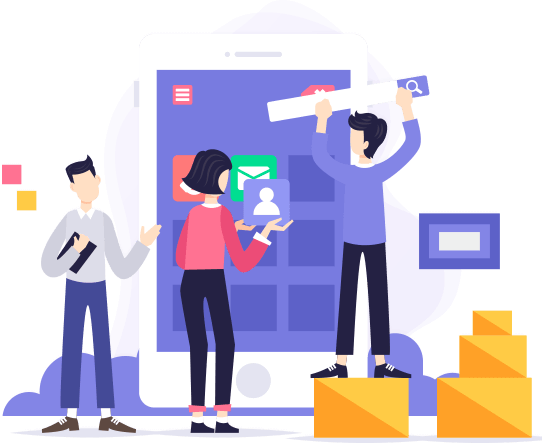 Our SEO Services Pricing Plans
Here are our standard pricing plans. We can also customize the package as per your requirement.
SILVER PACKAGE
Number of Keywords 20
On Page Optimization
Local Search Engine Submission
GMB Creation
20 Social Bookmarking
4 Article Submission
10 Article Social Bookmarking
1 Blog Submission
1 Video Submission
Business Page Creation
Press Release Submission
Local Listing Optimization
Web Content Writing
Directory Submission
1 Additional One Way Links
15 Photo Sharing*
Profile Content Writing
1 Hour Consultation with SEO Corporation
Facebook Sharing
GOLD PACKAGE
Number of Keywords 30
On Page Optimization
Local Search Engine Submission
GMB Creation
30 Social Bookmarking
6 Article Submission
20 Article Social Bookmarking
2 Blog Submission
2 Video Submission
Business Page Creation
1 Press Release Submission
Local Listing Optimization
Web Content Writing
Directory Submission
Additional One Way Links
Photo Sharing*
Profile Content Writing
1 Hour Consultation with SEO Corporation
Facebook Sharing
PLATINUM PACKAGE
Number of Keywords 50
On Page Optimization
Local Search Engine Submission
GMB Listing Optimization
60 Social Bookmarking
8 Article Submission
40 Article Social Bookmarking
4 Blog Submission
4 Video Submission*
Business Page Creation
2 Press Release Submission
Local Listing Optimization
Web Content Writing(upto 700 words)
20 Directory Submission
1 Additional One Way Links
15 Photo Sharing*
Profile Content Writing
1 Hour Consultation with SEO Corporation
Facebook Sharing
Get your free quote today
Our Additional Services That Will Boost Your Business online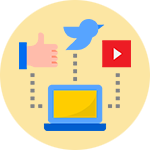 Social Media optimization
Target your customers where they are. Our Social Media Optimization Service will boost your social presence and make your business a brand.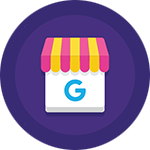 GMB Optimization Service
Be on the top when your customers search your company name on Google. Our Google My Business Optimization service will help you discover on search results.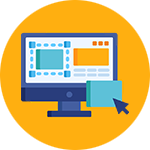 Website Designing Services
Our Web Designing experts will provide you a professional and user-friendly website. Take your business online with our website designing service.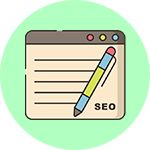 Content Writing Services
Your website content decides your position on search engines results. Our Content Writers will provide you content with good readability.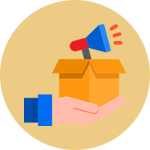 Digital Marketing Services
Make your business digital and boost your online presence. Reach your targeted audience easily with our digital marketing services.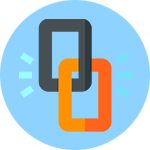 Link Building Services
Boost your website domain authority with high-quality links and increase your possibility to rank on your desired key-phrases.
Why Do Photographers Need SEO?
All photographers want their work to be seen. And one of the best ways of doing that is by putting the images online. However, once you have put them up, you still have to get people to see it. This is done through SEO. SEO ensures that your website is discoverable and gets the maximum number of views.
Best SEO for photographers can help you get on the first page of SERPs (search engine results pages) on important keywords and provide maximum exposure for your website. The result is more traffic, leads, and conversions, and consequently more revenue.
SEO also helps you compete better with your rivals. Your competition is likely already into SEO and you will need the same to compete with them on an equal footing. Lack of SEO, on the other hand, will allow them to walk away with your customers even though their work may be inferior to yours.
Why Do I Need To Hire An SEO Agency?
SEO is a technical activity that is best done by trained professionals. It requires in-depth knowledge of website development and Google Search algorithms. An SEO Company has access to resources in the form of trained personnel and the tools required for the job.
SEO agencies also come with rich experience and they have tried-and-tested ways to ensure successful results. Hence, when you employ an agency, you can be reasonably sure of the outcomes.
Finally, working with a good SEO company for photographers takes the burden of SEO completely off your back so that you are free to concentrate on your business.
What Do You Charge For SEO?
The actual cost of SEO depends on the volume and complexity of the task. On an average, SEO costs between $700 and $2,000 per month for a medium-sized business. We offer rates that are far more competitive than those in the market. Get best SEO for photographer starting at only $499 a month with no compromise on quality. Contact us to know more.
Can You Guarantee Results?
Yes, we can.
Strictly speaking, guaranteeing the results of SEO is theoretically impossible due to the secret nature of the Google algorithm (its details are not divulged by the company to prevent rigging). However, this has not prevented a handful of agencies such as SEO Corporation which are confident of their skills to offer guaranteed outcomes.
Our guaranteed SEO for photographers assures the client of first-page SERP rankings on 60% of medium-competitive keywords. The promise is supported by a money-back policy. Our guarantees are based on a robust understanding of SEO rather than access to any special methods or techniques. Visit us to know more about our Guaranteed SEO services.
What Is Your SEO Process?
We follow a 9-step SEO process that is based on the gold standard in the industry. It entails the following steps:
Analyzing requirements: First of all, we conduct a detailed interview with the client to understand their SEO goals and suss out the scope of our work.
SEO audit: Next, we carry out a detailed audit of your website to understand its strengths and weaknesses.
Competition analysis: We put the websites of your competitors under the scanner and use the information to boost your SEO.
Creating an SEO strategy: Using the information gained above, we create a customized SEO strategy that is in line with your business objectives.
On-page optimization: We dig out important keywords and place them strategically in the body copy, headlines, and meta tags. We also create outbound and internal links, perform image optimization, and add social sharing buttons.
Off-page optimization: In this phase, we help you obtain links from authoritative external sources to boost your backlink count and quality.
Technical optimization: We take a look at your page load speed, add HTML and XML sitemaps, check your server for errors, and so on.
GMB optimization: We help you claim your GMB page and optimize it to improve your ranking. This is a crucial step if you are targeting a local client base.
Assessment: Finally, we wait for the results to arrive and tweak the SEO accordingly to make it more effective.
At SEO Corporation, we take a 360-degree approach to SEO and never take any shortcuts. We follow 100% white-hat optimization techniques so that the interests of our clients are fully protected even in the long term. If you need SEO for newborn photographers or any other type of SEO, contact us. We provide high-quality professional SEO help for photographers.
Who Will Work On My Account?
Once you sign up with us, we will assign a dedicated team to work on your account led by an experienced account manager. We will be in constant touch with you regarding the progress of the work and send you regular updates.
Do I Need To Sign A Long-Term Contract?
Not at all! Unlike many other SEO companies, we do not believe in binding our clients in any long-term contract. All you need to do is give us one month's notice if you want to opt-out. Having said that, we are confident that you will not opt-out of our SEO services for photographers. Most of our clients are extremely satisfied with our work and choose to stay on with us as evident from our incredibly high retention rate of 95%.
I Run A Small Photography Business. Can I Afford SEO?
Yes, you can. SEO offers an easy, effective, and economical way to get your work in front of more people and thus grow your photography business. If you are thinking of getting SEO website for photographers but you aren't sure whether you can afford it or not, speak to us. We offer highly affordable SEO services to suit all pockets and all budgets. Furthermore, as the number of leads increases with the help of SEO, you will not have to shell out any extra money from your own pocket because the cost of SEO will be offset by a rise in sales.
What Are Some Important SEO Tips For Photographers?
While the basic principles of SEO remain the same across the board, photography websites need special attention owing to their visual nature. Also, keep in mind that Google can't read images, which means you need to sprinkle your site liberally with text so that Google crawlers are able to understand what your site is about, and index it accordingly.
Here are 5 tips to follow to make your photography website SEO-friendly:
Using alt tags: As Google can't read images, alt tags offer an alternative way of communicating what it is about, enabling your images to show up on search engines.
Image optimization: This point cannot be stressed enough. While uploading images online, it is crucial to reduce image sizes without lowering their quality so that there is no negative impact on your site speed. Low site speed leads to higher bounce rates and also affects your SEO. This is particularly relevant to photography sites which are image-heavy and thus prone to low site speeds.
Backlinks: Backlinks are among the most important ranking signals for Google and attest to the authority and reliability of a site. The term 'backlinks' (also called 'inbound links' or 'incoming links') refers to links from other websites to yours. Google sees it as a 'vote of confidence' in your site. Obtaining backlinks is one of the most challenging aspects of SEO, but photographers enjoy a unique advantage in this regard. Since you work alongside many other types of service providers (make-up experts, designers, florists, etc.), you can easily ask them to give you links. You may even return the favor by linking back to their websites. Furthermore, whenever magazines and news/industry portals use your images, request them for a link. These are high-DA websites capable of transferring significant 'link juice' to your site. When it comes to backlinks, remember that quality is all-important. In fact, you should follow a deliberate strategy to gun for high-quality backlinks and discourage low-quality ones as these have the potential to affect your ranking negatively.
Blogging: We have already mentioned that Google is handicapped when reading images. Hence, you need text on your site to tell Google what it is all about. Blogging is one way of doing this. Use your expertise when you blog. Write about a recent assignment, a camera trick, or a new product you just bought by offering insights that only you as a photographer can give. Blogs serve the important purpose of helping you place keywords in your text, enhancing your SEO. But it can also add to your image and credibility by establishing you as an industry expert.
Using CDNs: This is an important tip for those photographers that are targeting an international clientele. CDNs (Content Delivery Networks) are designed to reduce the time lag that occurs while opening a page stored on a server thousands of miles away. CDNs are especially recommended for photography websites since they are image-heavy. Essentially, CDN is a system that delivers cached pages of websites to different parts of the globe.
At SEO Corporation, we provide SEO services for wedding photographers, food photographers, and more. Ask for a free quote today!
What Digital Marketing Services Do I Need Apart From SEO?
Apart from SEO, photographers may benefit from social media marketing (Instagram, Facebook), paid marketing, content marketing, and directory listing services. We offer all this and more in our capacity as a full-service digital marketing firm. Our experts can help you chalk out a comprehensive digital marketing plan that meets your requirements and also suits your budget. Get in touch to know more.
How To Get My Photos To Rank On Search Engines?
Who doesn't want their photographs to rank on image search? As a photographer, the image search function of search engines is a godsend because it caters exclusively to the service you offer. It provides you with the exposure you need and can be a potent lead generation tool. However, getting ranked on image search doesn't come automatically; you need to optimize your pictures properly to enhance the discoverability of your images and obtain a top-ranking spot. Here are some tips:
Reduce file sizes for faster loading.
Choose the right file name (keep it short, relevant, and descriptive).
Add captions.
Use image alt text (see "What Are Some Important SEO Tips For Photographers?" above for more on this).
Use images in XML sitemaps.
Contact us for professional SEO services for photographers. Whether it is SEO for wedding photographers, food photographers, wildlife photographers or others, we can help you get noticed and land that next assignment!
Please List Some SEO Tips For Wedding Photographers.
See the section "What Are Some Important SEO Tips For Photographers?" for an answer to this question. The tips apply to all types of photography websites, whether it is wedding photography or photography for newborn babies.
What Is GMB Optimization And Do I Need It?
GMB or Google My Business is a platform that allows you to register your business on all Google products such as Search and Maps. It is particularly important for local businesses as it provides them with an alternative avenue for visibility on search engines apart from organic SEO.
The importance of GMB stems from the fact that its results appear on the three-pack listing just above the organic results. Getting listed there is usually a big deal because it immediately leads to a huge surge in business leads owing to its prominent position on the page. If you are a wedding photographer, baby photographer, food photographer, fashion photographer etc. with a mostly local client base, GMB optimization Service is a must.
How Long Does It Take For SEO Results To Show?
Unlike other modes of digital marketing such as paid advertising and social media, SEO takes a comparatively long time to show results. You will start seeing the results of our SEO services for photographers a month after we have begun work on your account. It may take up to six months for all the SEO results to become fully visible.
Although SEO takes a long time for impact, its outcomes are also more sustainable. In fact, SEO can bring you leads months and years after the campaign has ended.
How To Find Keywords For My Website?
There are many excellent keyword research tools in the market such as Ahrefs Keyword Explorer, Google Keyword Planner, Moz Keyword Explorer, and LongTailPro. You can use them to source relevant keywords. Make sure that the keywords you pick conform to your overall marketing strategy. For example, if the intention is to obtain local leads, you should pick those keywords that are most likely to be used by people in the area (geo-targeted keywords).
What Are The Best Online Directories For Photographers?
GMB, Bing Places for Business, Yelp, CitySearch, and YellowPages.com are some of the top online business directories in the US. Some of the top domain-specific directories with high DA include Behance, Photo.net and FineArtAmerica.com
Why Choose Us
Here are 6 strong reasons to choose our digital marketing services. We can be your one-stop Internet Marketing service provider for all your requirements
Experienced Professionals
Our designers, developers, copywriters etc. are skilled professionals who possess several years of on-the-job experience which helps them deal with all kinds of real-world challenges.
Result-Oriented Service
We understand the value of your money. That's why we have a relentless focus on results. Irrespective of what your SEO goals are we always strive to meet them.
Our SEO techniques are built along the lines of those adopted by the world's top SEO companies. We follow 100% white hat techniques which makes us certain of our results.
Money-Back Guarantee
Think we haven't delivered? We will refund your money.We are so confident of our ability to meet your expectations that we even have a money-back guarantee in place!
24/7 Support
Once we have taken up a project, we are available for 24/7 technical support. After completion, we will handhold you for three months until the changes we have made have stabilized.
No Long-term Contract
Unlike many other SEO Companies, we don't bind you in a long-term binding contract for 6-months or 1-year. You can cancel the contract in a month if you are not happy with our services.
Want To Get More Traffic And Leads?
Anything On your Mind. We'll Be Glad To Assist You!