Once a 'new element' in the online marketing has today become an indispensable tool to achieve business goals and potential customers. The social media platforms have simply become too big to ignore because you can be sure that your prospective clients spend at least a few minutes of their online minutes checking out the recent
Once a 'new element' in the online marketing has today become an indispensable tool to achieve business goals and potential customers. The social media platforms have simply become too big to ignore because you can be sure that your prospective clients spend at least a few minutes of their online minutes checking out the recent developments on their chosen social media platforms.
Social Media Optimization Claims 9 major benefits for your business:
90% Increased Exposure: The more active you are on the social media platforms, the more familiar people become with your brand. Once you flash on their screens for a few times they involuntarily take the step of visiting your business website to know more about your company, products and services.
75% Increased Traffic: Helps direct traffic straight to the landing pages of your various blogs, micro sites and websites. Various slide share presentations link to your blogs and buzzing social media interactions attract more and more visitors.
Marketplace Insight: As the famous English saying goes, 'keep your friends close but your enemies closer', as an entrepreneur you should have sufficient knowledge of your competitors in the market. Apart from keeping a keen eye on your competitor's steps and strategies, it is also a low-cost way to conduct market research because you come to know about what your clients, customers and fans feel about your products and services. You can earn what they are talking about your products as well as that of your competitor's products.
Keeps Your Fans Engaged- Social media platforms offer you an interactive interface where you engage your fans in various business promotional activities and nourish your community. It has been recorded that such activities actually increase the revenue of business.
Generates Leads: Attracts prospective customers
Improves your Search Engine Rankings: Your popularity takes you on top of search engine results and let's not forget YouTube, the largest social media platform is the second largest search engine after Google!
Growth in business partnerships
Reduced Expenses- Every company has a stipulated budget set aside for marketing and promotional activities. Well, social media optimization chops off this number in huge digits. It helps you reach a wider customer base and potential customer market in much less expensive forms like distribution of content about your products and services and communication.
Increase in sales
Social media optimization is here to stay and the more sooner you adapt its effective strategies, the better for your business growth and the better increased revenue you will acquire. Here are a few important social media optimization tips for you will definitely bring about some noticeable changes in your business development.
You can start by regularly sharing your content across various social media platforms regularly. The more hand-crafted your message the more it is going to affect its readers.
Call to Action- Use phrases like. 'Help us spread the word', 'Please leave your comments below'. Such posts receive better success rates.
Respond to your customer's questions. While most businesses are known for their not answering, stand out of the pack and respond to your customer queries promptly so that they know that you are active.
If you have a blog especially dedicated to the company's services and products, or even have an impressing slide share presentation, link your social media fans to it.
Mari Smith in her book '10 ways to Improve Your Facebook Reach' quoted, 'Content may be the King but engagement is the Queen'. She implied that it can be the best content in the world yet not attract any readers because it lacks interaction and fails to keep the readers engaged. Give your content interactive options like, sharing, commenting, liking etc. and most importantly, make it engagement-friendly. Content is an important part of your marketing strategy, use it to the best of its credibility.
Know your customers
Add RSS feed to your website.
Optimize your social media presence incorporating various SEO strategies.
Concentrate on your 'about' section and make it a point to use targeted keywords in your content
Apart from general targeted keywords, using 'Geo-targeted' keywords will help your in reaching out to customers who are looking for a business preferably located in the proximity.
Keep your social media page updated. Regularly update content so that it remains fresh and visitors come to believe that you are active on your website and not dormant.
Use hash tags especially while promoting your page on Twitter
Come out of your comfort zone- Most of the companies choose to promote their businesses on social networking sites where which they are comfortable in using but the main catch in reaching out to the maximum number of potential customers is to go where they are. Conduct a research which are the sites your target customer base use the most, which are the sites where customers are talking about your products and services and go to those sites to interact with them.
Announce offers and discounts
Keep track of time- Observe your social media page activities and derive a pattern of the time of highest number of visitors. You will notice that certain days of the week and a certain time of the day shows more activities on your page. Pay attention to the timing because it is important to know when you will have the best chance to engage your visitors.
Use the Social Media 80/20 rule- Always making the posts about your products and services will not only lose interest of your users but will also limit your scope of discussions. When in a social media platform address hot social topics and engage your users in discussion.
Effects of a good social media optimization campaign is effective for a business in the view of increasing traffic, creating brand awareness, reaching out to a wider range of customers and improved search engine rankings. So, are you making the proper effort?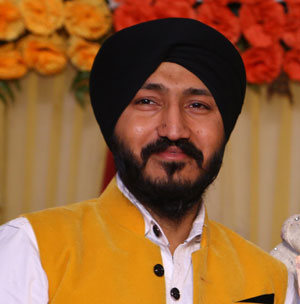 Entrepreneur, Virgo, speaker, writer, a pampered son & a loving brother. Featured as Inspiring Indian by The Times Group. Life is still unfolding for me. Lots to be written in the coming years. You can read some old news about me here: https://goo.gl/NGhwRi and my short story here( reprint of the story which was published in the Times Group book): https://goo.gl/cNtHgi Last but not the least, I am grateful to my mom & dad, my sisters, my friends, my fans for filling my life with love & happiness. Amen!