Even the slight mention of link schemes is sufficient to give search marketers nightmares. Google clearly despise them, and is not shy to take appropriate action if deemed necessary. Of course, the search mogul's willingness to use force has made this issue notorious.
Link scheme is a heinous crime, as affirmed by Matt Cutts multiple times in his interesting discourses (no pun intended).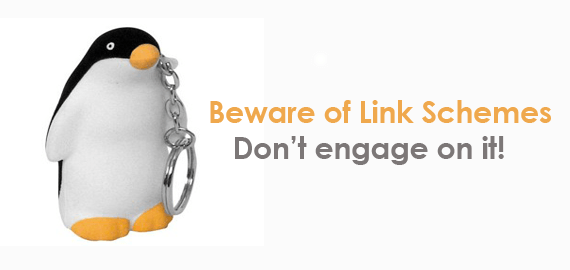 Anyway, the matter has continued to raise flames, and regular updates only added fuel to the fire. But, firms with strict adherence to white hat practices sailed safely. But, others witnessed failures, and worse, were totally clueless about the developments.
Sadly, link building was declared dead or labeled unethical. But, it is not dead, but the shortcuts to gain web traffic are definitely dead.
So, you need to understand the meaning of link building in 2014, and the right tools to capitalize on it.
What is a Link Scheme?
In Google's own words, any link that seeks to manipulate its search results is destined to be considered a serious offense. It is also a clear breach of the web masters guidelines. Both incoming and outgoing links from your site are considered by the search giant.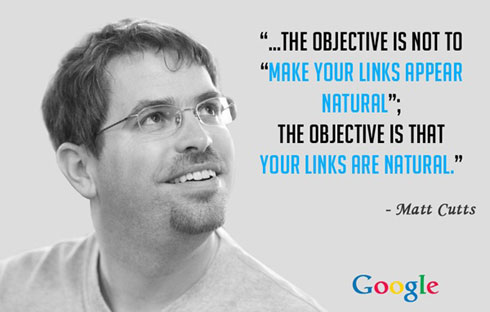 Honestly, confusion is rampant among search marketers or site owners, while deciding links as ethical or corrupt. Chances are that, you are creating unnatural links, without even knowing it. And they may attract severe action in the near future.
I personally counter numerous questions from my clients and readers alike. And there is no stopping the flow. So, here here's my take on link schemes and methods to avoid Google Penalty in future.
Should I Pay for Links?
Purchase or selling of links is obviously frowned upon. If you're still doing this, I feel sorry for you. If the exchange of links involves money, your site will end in the bad books of Google. And don't even think that you will not get noticed. Folks over there at Google are only paid to find your flaws. So, it's better to not give them any excuse for taking action.
In the past, Google has penalized many such ventures, often sending out waves of anxiety among site owners. So, it's better to NEVER pay or get paid for links.
I have received a Gift for Building Links. Am I Inviting Trouble?
The entire question could be answered by understanding the value or motive associated with the freebie. If we consider Google guidelines, exchange of goods or services should be avoided. If someone has offered you some freebies in exchange of a link, it is considered a paid link. And Google is not nice to such malicious links.
So, we should not even think about swapping hard cash, gifts or other freebies.
But, there's a little twist to the theory. Google is soft on gifts that carry little value. For example, someone has offered you a t-shirt for attending their conference, it is acceptable. If you sense even the slightest hint of deception or manipulation, stay away from it.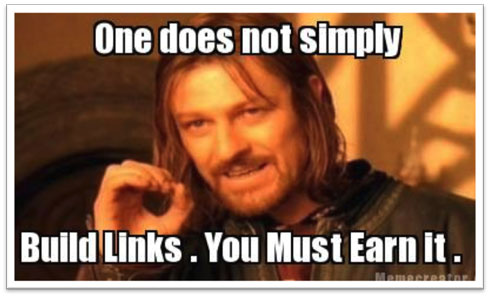 Can I Exchange Links with Other Sites?
I get this a lot. As per Google Guidelines, excessive link exchanges are not allowed. And if you ask me, it is a terrible idea. Using this strategy may amplify the total number of links to your site, but this is clear manipulation of search algorithm.
Although this is off topic, irrelevant links will upset your readers as well. Your visitors are highly likely to click on these links, and will get offended, seeing something not related to their interests.
However, there is no need to completely abandon this practice. If your intention is genuine, there is no harm in exchanging links. But, don't do it for the sake of generating links only. Remember that relevancy is the key here.
Can I Put Links in the Footer of Site?
Google could action against sites with footers housing links. But, sometimes this is the only way to showcase your achievements. So, you should 'no-follow' such links. Another way would be redirecting these links to an intermediate page, which should be obstructed from Google with a robots.txt file
Can I Generate Links from Commenting?
First, I want to clarify that links from comments are not against Google guidelines. However, there is a catch. You can't comment solely for the purpose of link generation. In a nutshell, you are allowed to leave relevant comments, and suggest links now and then.
In my view, this strategy is far from being effective. Anyway, if you're still fervent, don't go overboard. And use your real name, and not the cheap keywords-stuffed title. Optimized links in your comments is another manipulative tactic.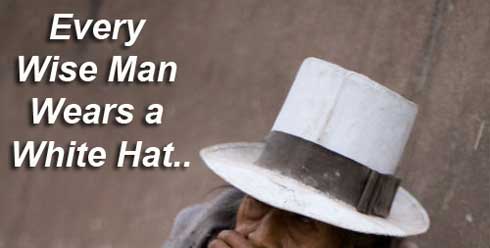 Are Links from Article Marketing & Guest posting Safe?
Article links addiction is not a new phenomenon. However, Google's step motherly attitude towards make them less attractive. In my view, links from such sites do more harm than good. Anyway, as per Google guidelines, large-scale article marketing or guest posting with keyword-rich anchor text links are considered manipulation tactics.
A Word on Temporary Link Schemes and automated link schemes:
Last but not the least, I would like to discuss about temporary link schemes. Here, an individual spam the web with links, and then erase them. Of course, this is unethical. Not so surprisingly, Google is aware of this malpractice. So, temporary link schemes are obviously not a viable option anymore.
Final Words:
Unfortunately, link building is slowly becoming a bad word. Actually, people are terribly scared of Google, its penalties and deadly updates. And this fear causes them to steer clear of an advantageous SEO practice. Others tend to make mistakes.
You just need to be focused on creating relevant and natural links. If you have query or suggestion, contact me through the comments section given below.