It's not easy to ignore the popularity of Instagram. Millions are droving to the photo and video sharing service. The proliferation of smartphones has further fueled this trend. In fact, there are over 100 million active users on this network. The phenomenon is already forcing everyone to sit up and take notice. And this includes
It's not easy to ignore the popularity of Instagram. Millions are droving to the photo and video sharing service. The proliferation of smartphones has further fueled this trend. In fact, there are over 100 million active users on this network. The phenomenon is already forcing everyone to sit up and take notice. And this includes search marketers as well!
So, Should you include Instagram in your marketing strategy? Can you afford to overlook millions of Instagram users? The answer is a resonating no.
While Instagram is busy making every one a photographer, several marketers are still clueless or too lazy to jump on the bandwagon. In my view, marketers need to understand this social networking service. It is more than a place to share pictures. It is an untapped treasure trove with huge potential for brand promotion. Here, I will discuss different facets of Instagram, and methods to establish a distinctive existence. Read on to find out the perfect guide to Instagram.

What is Instagram?
Instagram is a photo and video sharing smartphone application, though it is a social network by any standard. These pictures can make their way to other social networking sites, such as Facebook, Flickr, etc. In sharp contrast to other platforms, it allows users to keep pictures in a square box. The service is available on all major platforms, including iOS, Android, Windows Phone, etc.
Everything boils down to one thing, the ability to share your photographs with the world. In fact, this service single-handedly put 'selfie' in the limelight.
Salient Features of Instagram:

Instagram permits users to prepare an album. So, you can maintain a record of your life in pictures.
It provides a platform for like-minded people to share pictures and videos.
It bridges the gap between an amateur and professional photographer.
Everything is possible right through your smartphone.
Videos can be shared, albeit only of 15 seconds length.
Facility of filters is an added incentive.
As everything revolves around visuals, it brings a fresh appeal to social media landscape.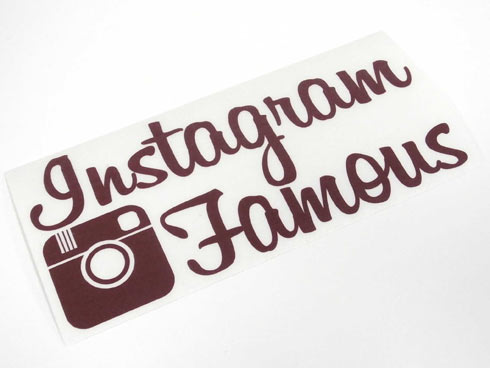 What It Means for Your Business?
'A Picture Says a Thousands Words'
What if this picture is meant to endorse your brand? Sounds tempting? So, it is time you include Instagram in your marketing strategy. When it is difficult to explain in words, pictures can get the job done.
Why Pictures are Effective in Marketing?

Pictures add depth and emotion. So, they are perfect to connect with prospective customers.
Photos make your brand more recognizable.
They are cool and more engaging.
A long lasting impression could be created with images.
Photos generate more reactions from people.
So, Instagram is a natural choice for reaching out to a wider audience. By focusing on this service, you can get a hold on people's imagination; thereby, is beneficial for your promotion aspirations.
Almost every company is falling over one another, trying to gain maximum attention. You also NEED to find out every possible way to win this race. So, you must not ignore Instagram with its mammoth-size100 million user base. Continue reading to discover the ultimate Instagram guide for getting the maximum attention on this platform.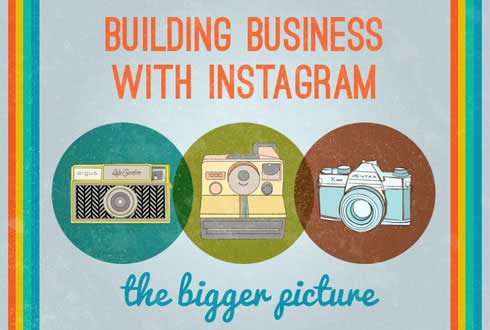 How to Rule Instagram?
Here's a step by step Instagram user guide to learn the right methods to enhance your brand exposure. Have a look:
Identify Your Target Audience:
I have said this statement several times. You can't please everyone; so, get your priorities right. You should ask these questions:

What users like to see?
How to strike the right chords with them?
How to choose pictures complementing my brand's philosophy?
Once, you know the right answers to these questions, you can move forward.
Start Clicking & Sharing:
We are talking about Instagram, right? So, get out and click some beautiful pictures. Make sure that these pictures are remarkable, or it will devastate your brand's reputation. Try to inform about your products/services through these pictures. Get people talking about you, and posting striking pictures is the only way to accomplish this.
It is quite tempting to share more pictures, but it could annoy followers. Post pictures capable of getting some reaction from the viewers. There is no need to be a professional, but blurred or uninspiring pictures will get you nowhere. Hire a professional photographer.
Posting a picture again and again is the biggest sin. I understand that your picture looks great, and is appreciated by everyone. But, everything gets stale after a while. So, getting something refreshing is mandatory.
Also, remember to ever go overboard with the filtering facility. These filters alter the appearance of pictures. But, the results are not always great.
Combine different pictures to tell a story. This leaves a long lasting impression on follower's mind.
Instagram allows pictures to be shared across different social media platforms. You should also integrate your Instagram presence to Facebook, Flickr, etc.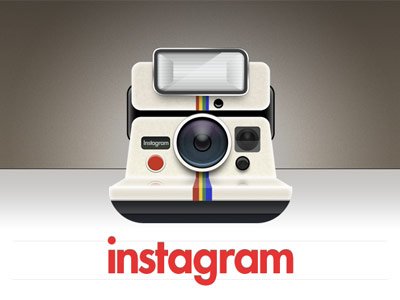 Here Comes Hashtags!
Remember these tiny links? They have travelled all the way from Twitter to Instagram. Here, you need to attach hashtags with pictures. Usage Ordinary keywords will sink your efforts into the pool of generic keywords. So, it is time you hit the creativity button.
Be a tad imaginative, and think about tags fitting your brand's image. Lastly, don't overdo it! People despise nothing more than continuous pushing. Keep a light approach! Your followers will love it.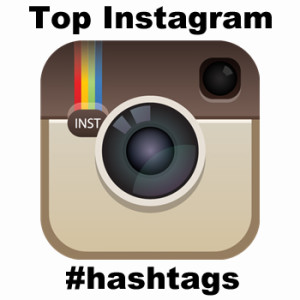 Take Care of Your Followers:
Reach out by liking and commenting on other photographs. In this manner, you will earn their appreciation, and they will start following your activity on Instagram. As per my experience, commenting is more effective than likes. Organize a contest or promotion to encourage other individuals to add your pictures in their feed. Anyway, your aim was getting maximum exposure in the beginning.
My favorite tactic is to allow followers to get a sneak peek in the workings of the company. This makes your profile seem more active and interesting. In this manner, your followers will feel connected to your company. Interestingly, many companies are already posting pictures of behind-the-scene actions.
Be Consistent:
You need to maintain a fixed pattern of posting pictures. Similar to blogging, consistent and timely posting is appreciated by everyone. In this manner, people will become habitual to continuous updates from your side. Once the relationship is established, there is no going back for them. It's a win-win situation for both you and your followers.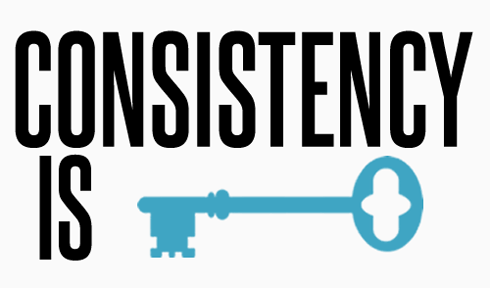 Promote a Charity:
Show that you are concerned about a good cause. People will definitely like it. In fact, it will enhance your reputation. You can also ask followers to donate for a charity. You may also include a link to the concerned organization.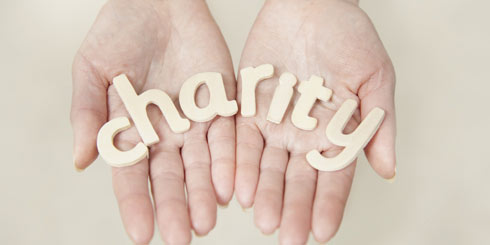 Invite a Guest Instagrammer:
There are lots of celebrities on the social network. Invite them, and watch the following getting heightened in a swift manner. I have always recommended this method, but in a cautious manner. For instance, you're a technical firm, so hiring a fellow Instagrammer with expertise in fashion makes no sense.
Capitalize on Instagram Videos:
Instagram is chiefly known for its photo-sharing capability. But, its video-sharing facility is also second to none. But, the facility is restricted to 15 seconds. Anyway, all of us know videos to be more influential and interactive in nature. So, even 15 seconds is sufficient to hit the bull's eye.
Points to Remember:

Remember that your prospective followers are highly-demanding. Respond to them accordingly.
Entertain your viewers.
Always be relevant to your brand/company.
Stay away from deceptive methods. Be truthful in your videos.
If possible, let a professional do the job for you.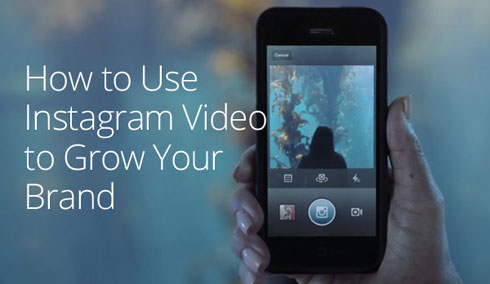 Pay Attention to Your Bio:
It is your bio that decides the fate of your efforts. No, we are not exaggerating the importance of this section in your Instagram profile. By reading it, many individuals decide whether to follow you or not.
Don't come out as fake, desperate or spammy. Be subtle in your approach, and list all of your aspirations and business philosophy. If the need arises, you must update it.
Points to remember:

Don't be a boring chap. Your bio should sound hip and exciting.
You may provide little technical information.
Include a quote in your bio.
Never start promoting your business in this section.
Inclusion of facts should be minimal.
Try to be a little informal.
Discover New Followers:
If you happen to be a rookie on Instagram, take solace in the suggested users setting. This will aid you to find out people with similar interests. Follow them, and they could follow you in return. It is highly recommended that you don't get aggressive with this approach. Your aim is not to annoy other, but to steadily gain new followers.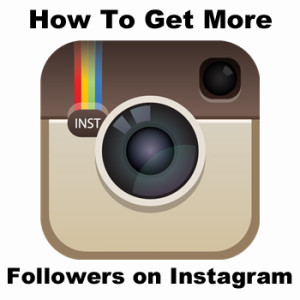 Exploit Geo-Tagging For Strategic Benefit:
With this facility, you can add location data to the shared pictures. In my view, it can bring a new dimension to your presence on Instagram. Having the exact location data strengthens the brand-client relationship. It also makes pictures more authentic and relatable. Interestingly, Instagram also encourages Geo-tagging of shared pictures.
Conclusion:
So, I have discussed numerous ways to get the right traction on Instagram. If you have any suggestions or complaints, please let me know through the comments section given below.