It's been 7 long years; I began my journey in the SEO industry. Seven long years of getting pushed back, succeeding, learning and guiding numerous companies. In fact, I have been a proud partner of more than 200 SEO campaigns, ranging from small startups to bigger names like HCL and Walt Disney. And all SEO
It's been 7 long years; I began my journey in the SEO industry. Seven long years of getting pushed back, succeeding, learning and guiding numerous companies. In fact, I have been a proud partner of more than 200 SEO campaigns, ranging from small startups to bigger names like HCL and Walt Disney. And all SEO campaign brings unique opportunities, purposes, specific target audience, etc.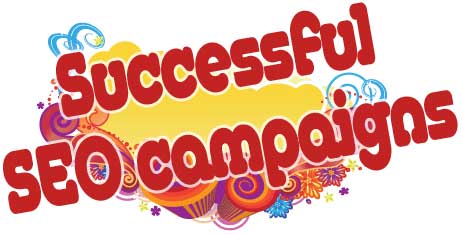 Anyway, I get one question from almost every person I work with: What is the recipe for a successful SEO campaign. So, here, I am sharing my experiences about formulating a successful SEO campaign. My only aim is to make the SEO community a better place. Have a look:
Step 1:
Understand the Needs of Clients:
I always start my SEO projects by asking the clients "Why do you want to do SEO". I strive to figure out his goals. I push him to be more specific about his goals. In this manner, I get a better view of his anticipations from us.
What kind of audience he wants. Does he want to serve information or sell things? What is his long term plans? Does he need help with re-targeting, PPC ads, etc?
Unsurprisingly, the majority of clients end up wishing for one thing: web traffic. This is on top of their mind, and they relentlessly push for it.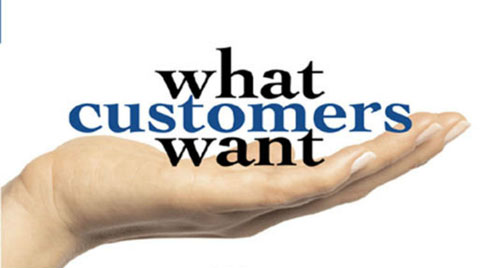 It is always better to let clients speak up. And an effective search marketer should not interrupt his prospective clients. I never bother to cut short any of my clients. In fact, I encourage them to be certain about their aspirations.
Step 2:
Auditing of Client's Site: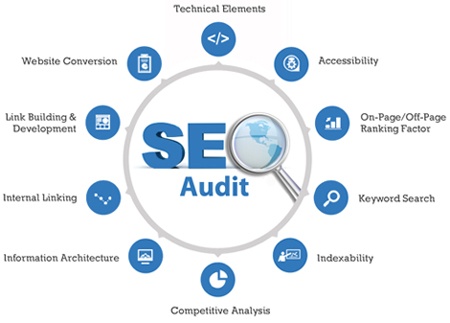 The next step is the comprehensive auditing of the website. The process includes auditing of the link profile, social presence, site speed, design and of course content. After the SEO audit is complete, I prepare a document with the existing shortcomings and loopholes. That's not all; I prepare another document with remedies and a full proof SEO campaign.
It should be noted that I NEVER keep clients in dark about anything. I highly recommend keeping clients aware of your procedures and working philosophy. I don't intend to preach, though an honest approach will earn you more business in the long term.
On Page Optimization:
Step 3:
Keyword Research & Competition Analysis:
It might seem like I am uttering the obvious here, but every SEO campaign begins with competitor analysis and keyword research. Once the keywords are finalized, we move on to URL mapping a content optimization.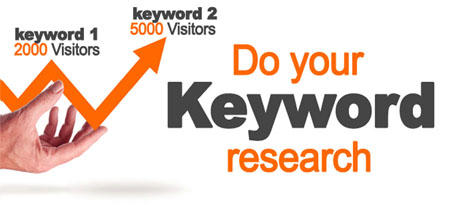 I have always believed in studying the competition. Competition analysis is an important part of our strategy. The purpose is to emerge stronger than the competitors in the end. Once the groundwork is done, you can proceed to other crucial steps.
Step 4:
Content Optimization: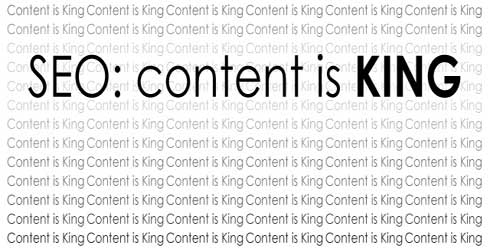 It's all about content. Isn't it! A consistent blogging pattern is definite to yield great results. But, you need to find an audience for your content. By applying the right content optimization methods, we provide Google with basic data that it needs to evaluate your content. Then, it will display your content in its search results.
Here, my aim is to optimize every piece of content, including blogs, images, and even videos.
Step 5:
Making Internal Linking Structure SEO-friendly:
Internal links are crucial in ensuring a smooth navigation experience for your visitors. Further, it formulates the information hierarchy. In a nutshell, it helps Google to rank your site pages. So, for my clients, my sole aim is to make the internal linking structure SEO-friendly. Of course, a lot of technicalities have to be completed for the site to become eligible for the search engine's love.
Step 6:
Making URL Structure SEO-friendly:
Now, in this step, my focus shifts to the URL structure of the site. Of course, all of our moves try to please Google. I also strive to be as Google-friendly as possible. In my experience, I have found my clients to be generally oblivious about URL structure and its implications on their prospects on the web.
Most SEO professionals know that search engines consider URL structure to rank a site. I use this indicator to my client's benefits.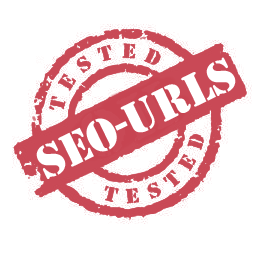 Here are Some Key Factors In Deciding a SEO-friendly URL Structure:
Choose relevant keywords only.
Don't overstuff keywords in the URL.
I personally despise dynamic URLs.
Try to keep it short.
Use descriptive words in the URL.
Avoid duplicate URLs at all costs.
Quite amusingly, I have to convince my clients on several occasions. From the development perspective, the URL could seem error-free, but for SEO, it's a completely different story. So, you might have to do a little explaining of the benefits of URLs restructuring to your clients.
Step 7:
Site-maps updating / Creation:
Site maps are often underestimated, but I beg to differ. Creating and updating sitemaps are really crucial for modern day SEO profession. Here, sitemaps are divided in two broad categories: XML and HTML. The XML sitemap helps search engines to get an insight into your site's structure, prioritization of pages, and much more. On the other hand, HTML sitemap is aimed at improving the experience of your visitors.
Step 8:
Keyword URL Mapping
Next in my list is keyword URL mapping of the site. It is very difficult for any SEO to deal with a site with hundreds of pages. Hence, it is better to assign certain keywords to different pages. While dealing with my clients' sites, I strive to use only relevant keywords.
Step 9:
Creation of Meta Information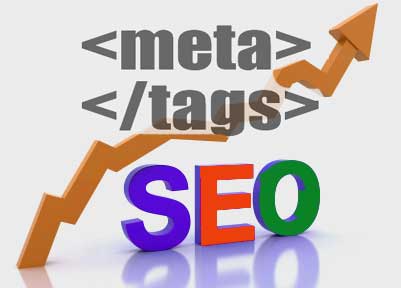 Optimizing Meta information is a great way to improve the rankings of a site. For most search marketing professions, it is no surprise that search engines read Meta information and even inform visitors through this information. So, it is always better to not confuse any of them.
Let's take an example. A user searches ''buy latest mobile phones''. In the search engine results page, Google will display the Meta description. The description should be able to catch users' attention. In fact, it should persuade them to click on the link.
Step 10:
Title tags, Alt tag and Description Tags (LSI based):
SEO is all about helping search engines and users discover and favor you. Of course, there are certain on-page optimization techniques that you must apply. First, title tags or title elements are essentially the titles of a given web page. It is not easy. In my experience, these steps are deciding factors in deciding success rates. Anyway, title tags should be an accurate and concise display of the page's content.
Moving on, the alt tag is one of the most ignored aspects. Almost every site owner is oblivious of its benefits. What they fail to realize is that images can also generate a ton of traffic. The only trick is to optimize your images with alt text. The same goes for using description tags to boost the value of your content.
Step 11:
HTML Coding, Validation & Correction (W3C validation)
Whether W3C validation matters or not is a debatable issue. But, it makes sense to have good HTML coding on the site. As I am a bit obsessed with neat coding, I don't spare my client's site as well. It should be noted that validating pages make them appropriate for different browsers as well.
Step 12:
Header Tags:
For best SEO results, an appropriate heading structure is vital. The trick lies in maintaining the right hierarchy of the heading tags. Of course, a broken hierarchy is non-SEO friendly.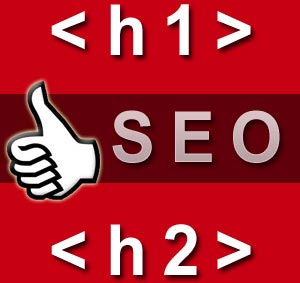 Header Tags for SEO:
Maintain the relevancy of headers with the content.
Keyword consistency is also crucial.
H1 is the most crucial tag. Don't take it lightly.
Other heading comprises of H2, H3 –H6. Include keywords in all the headings.
Step 13:
Canonical Issue Check:
The next step is resolving canonical issues. It is placing similar content on different URLs without redirecting. Undoubtedly, it is a perfect recipe for disaster. I don't want my clients to suffer from duplicate content penalties.
Step 14:
Error 404 page optimization
404 error pages are bound to happen, no matter how much we despise them. It's best to deal with them in an efficient manner. I like to optimize them to save the user experience. A typical dreary 404 error may persuade visitors to move on to another site. And I don't want it to happen!
Anyway, I strive to be creative even in optimizing 404 error pages. I won't go in the lengthy details here; my only intention is to keep the user interested in my clients' site. A great example would be Twitter's own error 404 page: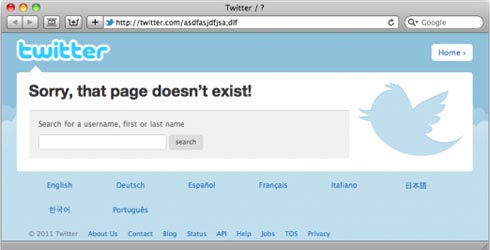 Source: www.twitter.com
Step 15:
Managing Robots.txt
The best Robots.txt practices are well-established. I like to follow these practices to keep search engines notified about pages to be indexed or not indexed.
Step 16:
Google, Bing & YAHOO Site map Authentication:
This is something basic, yet quite worthy of mentioning on several occasions. I know there is some heated debate over what constitutes an effective site map, and it calls for a separate discussion. Anyway, submitting site maps to multiple search engines makes sense. There is definitely a world beyond Google, and benefits do exist in helping different search engines find you.
Anyway, designing a site map is not an easy business. And it should be done with extreme carefulness.
Step 17:
Google Webmaster Tools & Google Analytical Integration: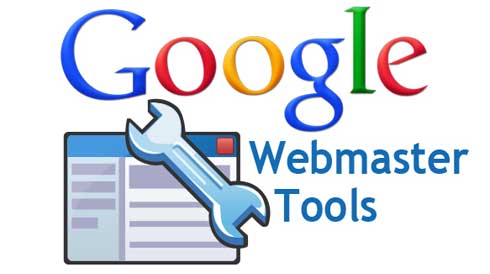 First, the tools pack comes directly from the search mogul itself. Google webmaster tools and Analytical integration is a must to interact with Google and evaluate your progress. It still comes to me as a surprise that many websites don't use these tools.
I won't go into details here, but I consider both tools integral to the success of any website on the Internet.
Step 18:
Delete junk codes
Unnecessary codes are one of the biggest hindrances in getting maximum web traffic. Anyway, I am a firm believer in neat coding for my client's sites. For my readers, I would advise using specific software to remove junk codes. They help find junks, and you can manually remove them.
Step 19:
Compiling of CSS Files:
In this step, we organize CSS files in a SEO-friendly. Surprisingly, most site owners and search marketers never implement this step. But, I personally believe in meaningful organization of CSS files. As a matter of fact, I consider it as an important part of on-page optimization SEO activities.
Off Page Optimization Activities
Step 20:
Link Building:
I know that link building has become a dirty term. But, I beg to differ from other search marketers. I know that certain practices have ceased to exist. But, link building is still an indispensable part of off-page optimization. We don't focus on the number of links but focus on the quality of links.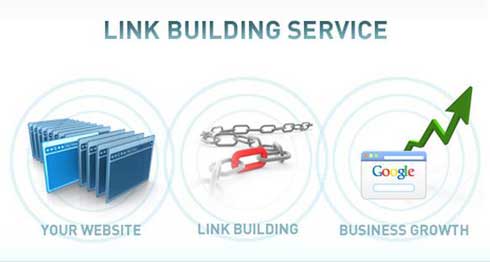 How We Generate Natural Links:
Directory Submission.
Social Bookmarking.
Commenting on relevant blogs.
Commenting on high quality forum sites.
Links from Yahoo Q & A section.
Publishing blogs in relevant blog websites.
Submitting Articles in relevant article directories.
Press Releases in relevant PR publication portals.
I would like to add that the game has evolved a lot from the initial days of relentless link building. Black hat link building yield results are generally short-lived, and are not appropriate in most situations. It should be noted that honesty and hard work is the key in link building.
Link building is a tricky business. When I work on a project, I never expect overnight results. Plus, I keep insisting on earning links rather than building them. Let's take an example. When I want to generate links from commenting on blogs, I first become part of the community. Relevant and genuine comments are followed by a link.
Step 21:
RSS Feed Generation & Submissions:
The sole purpose of RSS is to help visitors become a life-long subscriber of your content. It's better than the old school bookmarking habits. Readers like it, and it is one of the most popular features on most web development platforms. Anyway, I incorporate this feature in each of my client's site.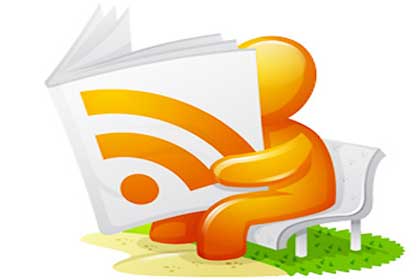 Here are some benefits of RSS Feed:
Maintain or at least prolong user relationship with your site.
It is known to enhance online visibility.
Augment the readers' base.
Helpful in getting new clients.
Maintain steady flow of viewership.
Step 22:
Review Submissions:
Getting reviews is a great way to gain preference in organic search rankings. However, this is tricky. Your statement should be suggestive, and true to the spirit of your business. I even welcome positive criticism that establishes a brand among the target audience. Remember that once it gets published, it is very difficult to remove a review.
Step 23:
Video Submissions
Those who don't read certainly watch videos for entertainment and information. So, search engines have also decided to give importance to videos. While working with clients, I specifically enquire about videos. Videos are usually provided by clients. And with right optimization, results could be pleasing.
Now, my concern is keeping the video interesting for users. Creating a video is a daunting task; so many internet marketing professionals still ignore them. Anyway, in my experience, the video landscape is less competitive at the moment.
For my readers, I recommend using videos in their digital marketing campaign.
Step 24:
Social Media Optimization:
For site owners hungry for more visitors, social networking sites are a must. The popular names are Facebook, Twitter, LinkedIn, etc. People are on social networks and spend hours after hours casually wandering in the lanes of such sites.
I know that most search marketers already know the benefits of targeting this audience. However, the process of crafting the right social media strategy is a complicated one. For example, during my experience, I have seen people targeting numbers in a foolish manner. I don't intend to sound arrogant, but this will not work.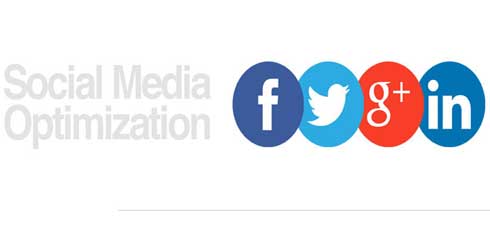 For example, a client dealing with exquisite jewels is better running behind high-income groups. That's the reason; I study a client's offerings and aspirations before anything else.
Some of the Many Aspects of Social Media Optimization are as follows:
Google Plus Brand/Business Page Creation.
Facebook Fan Page.
Twitter Account Creation.
Profile Creation from Professional Writers.
Gathering Followers for Different Social Media Accounts.
Posting Content on All Social Networking Outlets (videos, images, announcements, etc).
Contests for Attracting Attention.
Designing Appealing Facebook Cover Page
Step 25:
Photo Sharing:
Pictures are a big business. Sites like Pinterest, Tumblr, Stumbleupon attract millions of eyeballs. So, in my off-page optimization activities, image submission is very crucial. In my experience, I have found photo-sharing sites to be extremely helpful.
Images provide tempting opportunities for SEO professionals. For local businesses, they offer the chance to gather the right attention. And the right signals will be sent to Google as well. In fact, search engines have separate crawlers for images.
Step 26:
Document Sharing (PDF sharing)
Document sharing sites offer great opportunities in terms of inbound links. There is an overwhelming amount of doc sharing sites on the web, and some of them are actually big and significant. You can share documents in different formats, but PDF is the most popular one.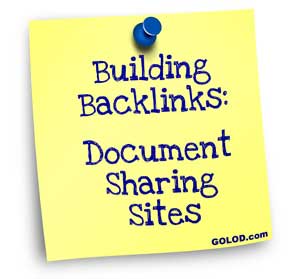 Here are Some Benefits of Document Sharing:
Increased traffic and views.
Facility to include links in documents.
Google indexes documents.
Establish your authority in reader's mind.
Final Words:
I know that summarizing the total steps in a winning SEO campaign is not possible. SEO as a process is too wide even for experienced professionals. So, hit us with your queries and suggestions. In fact, your valuable feedback is always welcomed. Use the comments section given below.