Link Building Techniques: Earn natural links, don't just build them! As is customary with different SEO practices, controversy continues to flare over the concept of link building. Anyway, if we remember correctly, the doomsayers were quick to ring death bells for this tactic. However, truth is quite far from this notion. Note that Link building
Link Building Techniques: Earn natural links, don't just build them!
As is customary with different SEO practices, controversy continues to flare over the concept of link building. Anyway, if we remember correctly, the doomsayers were quick to ring death bells for this tactic. However, truth is quite far from this notion. Note that Link building is still alive and kicking. It will continue to do so in the future as well. Sadly, confusion and anxiety have gradually suffused the minds of many search marketers. If you're also entrapped in the similar bubble, it's time to break free.
Remember that there is no magic formula to ace the technique. Many individuals with meager appetite for patience end up with a poor script in their hands. Thus, you need to put time and efforts in the right direction, and master the art of link building. In this blog, we have explained numerous link building techniques that will help you reach for the sky. Here, our interest is explaining methods to 'earn' links, and not just build them. Continue reading to discover the right set of tools to build links the right way.
Become an Indispensable Part of Community/Forums:
Now, you need to become heart and soul of a specific community. Google is quite candid when it comes to quality. It is not about jumping on to numerous communities or forums, and bombards them with links from all directions. Of course, it will displease Google, and you cannot afford to annoy the virtual owner of the search market.
If you've a genuine answer to a query, go ahead and lend a benevolent hand to the person in doubt. Similar to the real world scenario, you will end getting appreciated. This move is definite to acquire slight inclination from the member. But, remember that this slight inclination could go a long way. Once you've won the confidence of this member, he/she will reward you by clicking on your link.
So, answering maximum queries will save the day. Wait, before you join the bandwagon of sitting ducks, pay attention to what we want to convey. In 2014, completely erase the concept of 'quantity' from your vocabulary. Bother only with the relevant queries; it's better to dig deep into the topic. Acquire the habit of conducting research, and respond with precision and confidence. Obviously, you would be building a bridge for the user to reach your shores.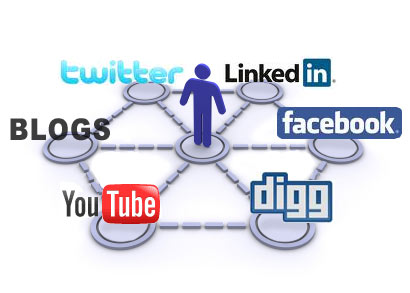 The Irony of Newsletters:
Newsletters can definitely open up a wealth of links for your site. The irony is that its status has been gradually eroded, and search marketers have not able to comprehend its potential. We are glad that you wrote a wonderful blog, or got someone to write it down for you. But, you need to promote them. And Newsletters inform your patrons about new articles or blogs through carefully-planted links. This strategy could accelerate your web traffic.
One caveat is that you should adopt a cautious approach. Your newsletter is supposed to be informative about the latest developments in your business. Never send emails layered untidily with numerous links; otherwise, such mails will definitely end up in bin. A carefully-prepared newsletter is the need of the hour, and will definitely urge subscribers to click on links.
Attract Links From a Great Blog:
After reading your blog, the reaction on users end should be ''awesome''. How many times we feel in the same way while reading some stuff online? Your blog is not meant for self-praising, but it should be a platform to provide solution or educate your visitors. Think from a user's perspective. Posts on your blog should be able to hold the attention of the reader, or better mesmerize his/her senses.
You need to establish your authority. The world is brimmed with diverse views and counter views. It is time you send out a unique message on a particular topic. Do extensive research, jot down different points and then prepare a masterpiece. A lot of people would love to link to such blogs.
Treat your blog as business card. Now, we don't want you to aggressively promote your services in the blog section. But, posts in this segment represent your dedication to excellence. Imagine the negative vibe that a poorly-written post can propel to your prospective clients.
How to guides and Tutorials are good ways to begin with. Remember to focus on these three parameters: real, unique and engaging. If you consider them, your content will linger for a longer duration in the reader's minds. Further, links should be intertwined in a natural manner. Don't try to cheat Google, or results would be devastating.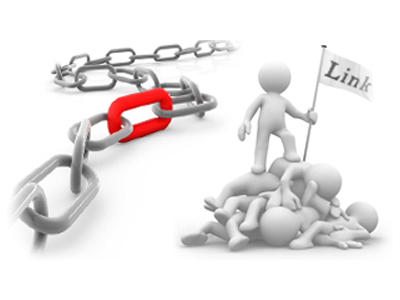 The Tight Rope of Freebies:
Now, this is something interesting. We are not talking about giving away raw cash. Instead, you could offer something useful, a product or service that improves the lives of users. This would give users something to feel indebted, and some of them will feel the need to link to you. For instance, a Firefox extension is free, and enhances users experience by leaps and bounds. After utilizing it, the end users are highly likely to feel thankful. Most probably, such freebies will definitely benefit your link building aspirations.
Tap Social Media Outlets:
If you think Google and other search engines are the mere ways to gain links, you're headed to disaster. The social networking sites have already covered the length and breadth of the world, and millions spend hours on these portals. So, its time you employ your marketing wits to conceptualize a viable link strategy for social media outlets.
Remember that your focus should aim towards earning links naturally. Post high quality content, organize contests, post engaging videos, and do a lot more. Try to strike a bond with your audience, though in a subtle manner. And don't forget the most popular outlets in your region. This medium offers ample space for link building to blossom; so, get up and begin working towards your goal.
Site architecture
Your site should not suffer at the hands of poor site architecture. Site owners spend considerable time online to discover ways to speed up their web traffic. However, they ignore several fundamental aspects related to sustainable development of their site. There is a dire need to conduct some soul searching in this respect.
Consider small yet important things, like getting your site crawled by Google, or bookmarked by a patron. Yes, these aspects seem pretty obvious. But, a few oblivious ones are completely clueless about them. You want more links? So, kindly make it easy to link for a user to your site or a particular blog. Don't mess up the user experience part.
Employ Videos for Your Site:
Indulging merely in content creation isn't enough. You need to create videos that create turbulence in online space. Remember that your intention is to get noticed in the online space. Deviate from placing unnecessary and artificial constraints on your creativity. If your video is great, will definitely help you gain some useful links.