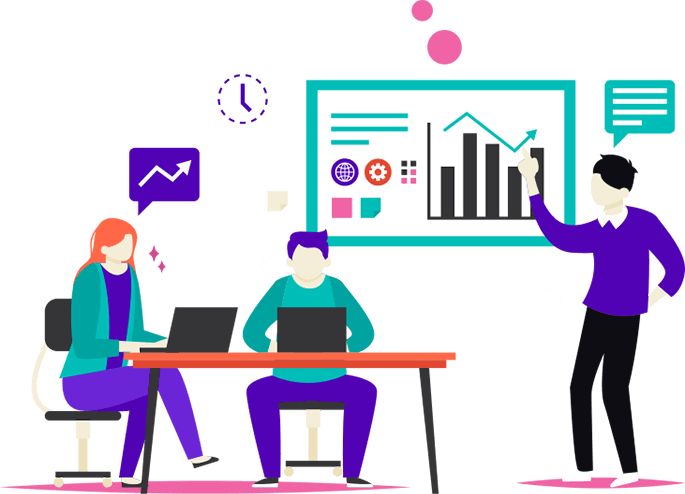 Find Search Engine Optimization Company
What is the biggest nightmare that every online business owner is scared to have? Well it is simple – Google Penalizing Your Website. Wait! Don't just jump up in alarm and get all panicked and dump your website. Take a deep breath and listen up, there is actually a way to get out of this nightmare which means your business still have hope. You can still fix the problem and get back into business. Although you must get ready to do some real hard work but I am sure you will find this more appealing in comparison to building a whole new website with a brand new domain.
Tighten your seat belts because now I will begin the distasteful task of showing you what common tactics that you used caused your site to go into the penalty box and with that I will provide you solutions to fix up your problem.
With your current situation, I am sure animals like the cute and harmless Panda will give you goosebumps. Don't worry I won't use them to describe your penalization. Let us just forget about these animals and just take a look at what you did to get penalized and how to fix those issues: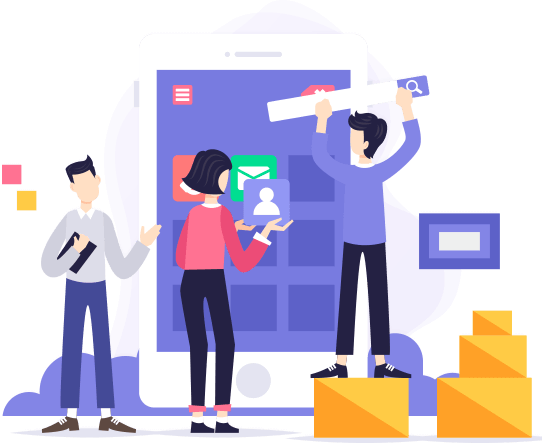 Get your free quote today
Issue 1: Anchor Text over Optimized (Big Mistake)
A question- What will you do to get a ranking for a keyword like "life insurance'? The answer comes instantly –get sites with anchor text "life insurance' link to you…this is what you will do correctly?
Don't scratch your head, you are right, well a little. You just forgot a very minute but important detail-if a lot of people link to you with the same anchor text…wham! Your rankings will decrease.
I know your answer to this problem as well…..remove the links.
Don't be in a hurry, if the relevant links that you have built are taken from an authoritative site and you have not done the naughty thing by paying for them, you do not need to remove them. However, get into overdrive right now and get the webmaster to remove links if you have built them from spammy sites and they are over-optimized.
Here are a few suggestions on the anchor variations that you can use:
yourdomain.com
your domain
The text of your title tag
Click here
Learn more
www,.yourdomain.com
Wait! Your work is not done with just the text examples given above….you need to keep rotating them as well.
Issue 2: Spammy Links (A Foolish Thing to Do)
Once upon a time, long long ago, this tactic would have worked for you. In simple terms, you could have to boost your rankings with spammy links from irrelevant sites in the past. However, those days are long gone, get into action mode now and remove these spammy links in case you have a number of them pointing to your website.
Although I do not believe that you already do not know what a spammy link is but I will not take a chance, let me tell you about them. All the sites that are link farms, sites with duplicate or low-quality content, adult sites or sites link to Viagra or gambling and all the sites that are of course penalized by Google.
Now that you know what spammy link is and you recognize that they are coming to your site, get into action mode and get rid of them. Get in contact with every single one of these sites and ask them to remove them. In case you are unable to remove the links, use Google's webmaster tools and disavow the remaining links. Remember this is not as good as removing the links so use this option only if you have tried every possible thing and are still unable to remove the links.
Issue 3: Building Links Too Fast Too Many (What is the hurry)
If you have your own online business then I can safely assume that you are smart, right? So how come you never even once noticed that you tend to lose your rankings in a hurry if you build too many links too fast. I know what you are thinking…will it happen even if those links are a natural and high authority? Well, I have bad news for you…it can happen even then.
Most of the time this will happen with new online businesses and startups that start getting a lot of links and buzz from a lot of sites suddenly. The question is how will you deal with it? It is actually very simple, you sit tight and keep going on with your work and business with a positive set of mind as if nothing is wrong. Remember that your rankings will come back and will be better than before-all you have to do is give it time.
On the other hand, if you have increased your link count yourself artificially too fast, you need to rethink you link build strategy. Remove the spammy increased links, the way I told in issue 2. However, in case you build these links from an authority site and they are not paid for then don't worry and don't remove these links. You can go on with your business normally and keep on building new links from authority sites, with time your rankings will come back to what they were.
Issue 4: Duplicate or Junk Content (Why would you do that)
There was a time, actually in the dynamic world of digital marketing it was indeed a very long time ago when you could just dump a large number of pages filled with nothing but junk and duplicate content and voila, you ranked well.
If you are still planning to do it or doing it then stop right now. It will hurt you and hurt you badly. These days it is all about creating high-quality content, the days of creating an only large amount of content without any care of quality are long gone. These days it is all about the content that has hundreds of social shares and thousands of unique links instead of thousand pages of useless writing that no one wants to read about.
Start by converting all the junk content on your site into sharp, intelligent and informative reading material that catches the reader's attention in a way that they are pushed to not just read it but also share it using the social web.
Issue 5: Building all-page links (Big Mistake)
If you are building these all-page links to boost your rankings as well as your Google Page Rank, let me tell you, you are doing a big mistake. Why? Because Google hates all-page links.
I have experienced this hate of Google first hand in the form of a penalty as I built all-page links to my website from Quick Sprout. I noticed that my rankings went down to an all-time low a few days after I built the links.
In case you want to get unpenalized as soon as possible then you obviously need to remove all page links, however I did not do that as my intention was never to fool Google, I did with the sole intention of driving traffic to my site and after six months I got my rankings back as other sites naturally linked to my site over time.
Conclusion
There is no doubt about the fact that a penalized site is a nightmare that is extremely hard to get over. But hey this is business and it goes on. So buckle up and instead of closing your eyes on your penalized site and building a new one, work on what you already have. Build up your business and get back in the good graces of Google again.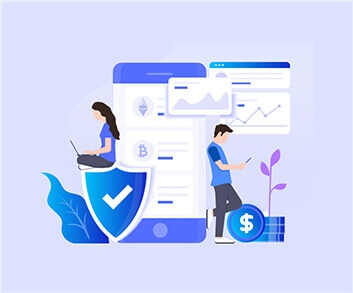 Twice profit than before
Sales, SEO, Visitor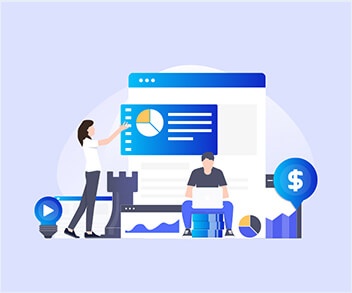 Built web faster & better
Sales, SEO, Web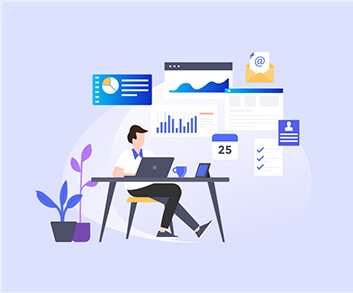 Million visitor growth
Marketing, Sales, Web
Why Choose Us
Here are 6 strong reasons to choose our digital marketing services. We can be your one-stop Internet Marketing service provider for all your requirements
Experienced Professionals
Our designers, developers, copywriters etc. are skilled professionals who possess several years of on-the-job experience which helps them deal with all kinds of real-world challenges.
Result-Oriented Service
We understand the value of your money. That's why we have a relentless focus on results. Irrespective of what your SEO goals are we always strive to meet them.
Our SEO techniques are built along the lines of those adopted by the world's top SEO companies. We follow 100% white hat techniques which makes us certain of our results.
Money-Back Guarantee
Think we haven't delivered? We will refund your money.We are so confident of our ability to meet your expectations that we even have a money-back guarantee in place!
24/7 Support
Once we have taken up a project, we are available for 24/7 technical support. After completion, we will handhold you for three months until the changes we have made have stabilized.
No Long-term Contract
Unlike many other SEO Companies, we don't bind you in a long-term binding contract for 6-months or 1-year. You can cancel the contract in a month if you are not happy with our services.
Want To Get More Traffic And Leads?
Anything On your Mind. We'll Be Glad To Assist You!