When Facebook first began offering business for professional pages, companies took advantage of it to increase the reach of their brand. With time Facebook got smarter and restricted the reach, forcing companies to pay for their promoted posts. In fact, during the span of the last few years, organic Facebook reach has dropped by 49%. Even though, it seems like reach is waning, it's not. It's just reinventing itself. Refocus your efforts on that, and try to gently move people from your posts to your website by following these 5 ways.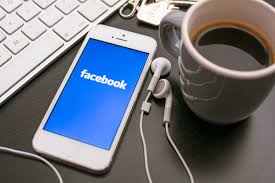 Publish Relevant And Refreshing Content
Freshness isn't just a Google's ranking factor. The life of a post in Facebook News Feed is also dependent on how recent it was. Publishing timeless content will be useful for your audience for longer periods. Due to this increased engagement, the Facebook algorithm ensures that your post gets distributed and shared further and it appears in feeds for longer periods.
Use Organic Post Targeting
Targeting isn't just limited to Facebook Ads.  It's possible to target your organic posts on Facebook. Targeting has been present since  2012 but it gets more useful with the decrease in organic reach.
Dish out your post to relevant customers based on their gender, education, location and even interest.
You can also set an end date for your post to stop showing in the news feed.
Your post must target at least 20 people. You might get below this ceiling if your page only has a few thousand fans.
Targeting posts to specific groups of fans is one of the ways to increase your post engagement rate.
Post At Off-Peak Hours
When fewer people are sharing content on Facebook, your chances of getting noticed are much higher. The best time to post on Facebook is 3 pm but you should try posting at different times depending on when your fans are generally online and see the result.
Dig Into Your Facebook Insights
Check out when your fans are logged into the network. After that choose the hours when the majority of your fans are online and your competitors aren't posting.
Publish videos natively on Facebook
Since June 2014, Facebook has averaged over a billion video views every day. Plus, the number of videos in Facebook feeds has also grown by 360%. This led it to announce their auto-playing feature for videos in the feed. It has been found that native videos have become the strongest performer in the news feed. The video plays silently until a user clicks on it. It's very important to ensure that your video is of high-quality from the very first frame. And, it needs to capture attention, even if there is no sound for the first few seconds. We cannot exactly pin point what triggered Facebook's organic reach decline but, it's probably due to an increase in competition in the news feed and superfluous promotional posts.
Try the above tips to improve the chances that your content will appear more often to your Facebook fans, via organic means. Don't forget to test your tactics and adjust your content delivery accordingly.
Save
Save
Save