SEO's impact on a company's online existence has become a fundamental aspect of marketing. SEO should be a part of any digital marketing strategy for any company or website that wants to develop. To see this through, though, you'll need knowledge, patience, and a little sum of money. Some Digital marketers have a few misconceptions
SEO's impact on a company's online existence has become a fundamental aspect of marketing. SEO should be a part of any digital marketing strategy for any company or website that wants to develop. To see this through, though, you'll need knowledge, patience, and a little sum of money. Some Digital marketers have a few misconceptions regarding SEO Mistakes, which leads to them making blunder mistakes.
Digital marketing is no longer leisure; it is a requirement. Digital marketing has become a need and a sought-after service in 2021, as we have witnessed. For firms, this is likely to continue in the coming years. Marketers have no room to make mistakes. It's just as essential to understand what not to do as it is to comprehend. Here are seven digital marketing blunders to stay away from in 2022.
Search engine optimization (SEO) is a crucial Online Marketing method for growing your online business. It not only aids in the accurate indexing of your web pages by search engine robots, but it also aids in the user experience. Furthermore, SEO Company can increase organic traffic and continuously improve your site's rating in SERPs as a long-term marketing approach.
However, it's important to remember that SEO isn't a precise science. Not only is it constantly changing and evolving, but there are also far too many self-proclaimed SEO Services disseminating inaccurate or outright incorrect information.
Some common blunders to avoid:
1. A search intent that hasn't been satisfied
You've probably heard that content reigns supreme. After all, Google aims to direct searchers to websites with relevant and high-quality material. It's not enough to have the correct topic; you also need distinctive, informative, engaging, and high-quality material.
Every page of your website should have at least 300 words of clear, easy-to-read information. Many Local SEO experts say that 1,000 words are ideal, although this relies entirely on the content. You can't expect Google to see you as an expert if you've just published two phrases on the subject. Without much information and detail on a topic, Google will assume that your page isn't the most excellent match for the search query.
Writing great copy also entails creating Content Marketing. Stealing someone else's content can result in a significant penalty from Google. Keyword stuffing should also be avoided. Keyword stuffing is when you use the keyword you're trying to rank for over and over again. While this may appear to be an intelligent way to improve your search engine rankings, Google prefers pages that flow and are easy to read for visitors. The readability of the content is reduced when keywords are crammed and placed unnaturally. Google will reward you if you concentrate on Content Writing.
2. SEO strategies used in the past
GMB SEO evolves and changes in the same manner that the internet does. You must keep up with these changes and use new SEO tactics to stay at the top of the search results. If you continue to use old SEO strategies, your website may be punished. Keyword stuffing, PBNs, and other conventional methods of ranking are no longer effective. Google is now brighter than it was previously.
It can now rank for keywords that you haven't even mentioned in your article. Google has released Google BERT, an algorithmic update that aids Google in better understanding content and user queries. You should use new SEO strategies if you wish to succeed with SEO. Traditional SEO strategies may penalise your site, but they will not allow you to outrank your competitors.
3. Being unconcerned about the competition
While you should concentrate on developing content distinct from your competitors, you should also watch what they are doing. Keep an open mind. You must demonstrate to your customers how you differ from and outperform your competitors. You'll need a SWOT Analysis of yourself and each significant rival to accomplish so.
With the use of a SWOT Analysis, you will determine where your company stands and the brand worth of your competitors. You may learn a lot from your competition. For example, you can observe what they're doing on social media, how they're dealing with changing times, how they respond to client complaints and questions, and many other minor aspects.
4. Ignoring the importance of conversion optimization
All businesses want to gain clients, and to do so, you must first produce leads and then convert them. On the other hand, many firms overlook conversion optimization and focus solely on the top of the funnel. Instead, you must supply whatever your leads require for them to become paying clients. Provide them with testimonials and case studies to persuade them to buy from you. Make the purchase process as straightforward as possible for them. By ignoring conversion optimization, you risk losing many clients and, as a result, money.
5. There isn't a clear call to action for visitors.
When people come to your website, you want them to do something, whether sign up for a subscription, buy a product, or peruse extra material. You don't want them to leave after just one page of reading. To keep visitors interested, browsing, and converting, you should include a call to action (CTA) on each page. While it may seem self-evident, many people overlook this vital SEO technique in their digital marketing approach. Creating a CTA button that acts as your browser is typical to keep people on your website.
6. Excessive Optimism
Back in the day, cramming keywords and links was considered the pinnacle of SEO. Since Google cracked down on term stuffing in 2012, it's been labelled over-optimizing ever since. However, if you think you're not over-optimizing because you're not forcing keywords and links down your visitors' throats, you're mistaken. Over-optimization now comprises a lot more than it used to, demonstrating that SEO is constantly changing.
It's also a poor idea to use irrelevant keywords. All of the keywords you use across the board are taken into account by Google. Keywords that are unrelated to your niche will lower your website's ranking. Another blunder to avoid is generating near-duplicate pages just for the sake of improving SEO. When translating pages, this can happen by accident, so be cautious.
Linking, last but not least, is a two-way street. It's just as vital to avoid harmful backlinks as it is to make sure what you're linking to is relevant. Make sure your links don't go to spammy or dubious sites. Sites with low domain authority may also lower your site's rating.
7. Failing to repair broken pages
When users click on a link on a broken page, they get a 404 Not Found error. You'll be in trouble not just with your users but also with search engines if you don't update broken pages.
When your visitors find a 404 page, they are inclined to abandon your website. Because users aren't spending enough time on your site, your bounce rate will suffer, and Social Media Marketing will notice.
There's nothing you can do about it; pages will go down sooner or later. It occurs from time to time for various reasons. While you have some control over the pages on your website, you do not influence external ones. What you can do, though, is keep an eye on your links and check them regularly.
Of course, checking internal or external links isn't a problem when there aren't too many of them. You can even do it manually and double-check that they all connect to working websites.
When there are too many links connecting to pages all over the internet, difficulties develop. In that situation, you're better off using an SEO tool created exclusively for monitoring your links.
Overall, what counts is that you're aware that links need to be maintained. Don't forget to check in with them at least once a month.
Conclusion
Some of them, such as failing to conduct sufficient keyword research, will reduce the visibility of your content. Others will remove your website from search results. It is your responsibility to perform SEO effectively and appropriately, and you should be aware that it requires time and patience. You may always employ an SEO business to handle the work for you if you think you're in over your head. Above all, you must realise that SEO is a continuous effort that never ends.
The sooner you accept this, the faster you'll be able to develop a long-term SEO strategy. Keep up with algorithm updates and try out new and effective techniques on your website. Finally, if something is weighing down your ratings, don't wait for it to get worse. Be proactive, figure out what's wrong with the website, and fix it right away. The longer you wait, the more difficult it will be to reclaim lost traffic and rankings.
We can do it in a right In a nutshell, everyone agrees that 2021 will be very different in terms of digital marketing. To have your top digital marketing game ON in 2022, you must avoid these seven digital marketing blunders. The ability to adjust to market changes is critical. You can engage us, SEO Corporation, to help you avoid making these errors.
You can reach out to SEO Corporation for further information.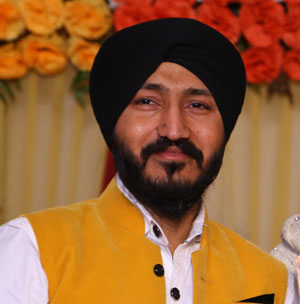 Jaspreet Singh, the genius mind behind SEO Corporation. A Digital Marketing enthusiast who speaks fluently on all arrays of Internet marketing. He beholds in-depth understanding of digital platforms and guided countless businesses globally in achieving top position in the market. Whether you would like to perceive recommendations for your startup or tips related to digital marketing for your business, he is never short of talking about it.