In current scenario every brand that strives to create a brand image and is keen on creating a persona for their brands are all working big time on content marketing ideas and strategies on regular basis. So what exactly is it and why is there such a buzz around it. Simply put content marketing is
In current scenario every brand that strives to create a brand image and is keen on creating a persona for their brands are all working big time on content marketing ideas and strategies on regular basis. So what exactly is it and why is there such a buzz around it. Simply put content marketing is the right intro to a brand and giving it a breath and skin to it by telling stories and creating narratives regularly on social media platforms as well as own forums. It's about building an identity with signature contents and attempting to put an overall face for the brand image.
Things like taking a pic of the latest launch, posting a short animation, a 2 – 3 minute video or a tutorial all come under content marketing.
Content market is the least expensive form of marketing and bears fruits long after it's created. The advantages of content marketing limitless and that's the reason why there are millions of content posted every minute over the internet.
Notice how conventional pay per click PPC marketing on Google or Facebook is getting steeper. However content marketing has the advantage of creating contents that are a two way communications where viewers responds after reading thereby completing the communication cycle; they can share their reviews after reading and it just doesn't stop there cos they go ahead and share it with people whatever they like and add those in who have similar interests.
It generates tremendous results by prompting the readers to take the right step. This can easily be achieved if it's done in complete sync with support activities. We'll discuss that as we move along.
.
The brands that are on social media as per studies have 50-70% more chance of influencing their users. In general 70% of people know companies through content they serve and via connecting with these companies over social media from where they get to know news about launches, development ect. it's important not to leave users staggering for info where untapped potential is thrown open for competitors to take the pie.
Content marketing has several advantages over traditional advertising. Advertising is done on someone else's platform which caters to rented audiences so to speak. However own content belonging to a company is more resident and helps build a reach inhouse. Spending money on someone else's audience may give short, instant, temporary results but increases the acquiring cost to almost 5 times. However content marketing helps attain lower cost over the period by having your own content over your own platforms. These platforms are evergreen as the content and audience acquired stay there for years. These interactions are more organic and provide better flexibility in managing and optimizing content.
Here is a complete guide of how to start and create quality posts, where and how to promote everything that is created to successfully achieve the goals.
Since there is ample competition in content arena and with attention span getting shorter having a foothold in a tight-packed environ takes a lot of understanding of what sells; what will help in making the viewers take a note, getting their attention and an attaining a sumptuous share out of their precious time.
A common mistake many brands tend to make is by serving heavy content which is full of industry jargon that is intrinsic to the segment they belong which just doesn't cut through. It's not difficult for someone who is an authority in his domain to write reams of verbiage on his subject but would people really stop and take a notice. Probably not cos its not about them.
Choosing the right content :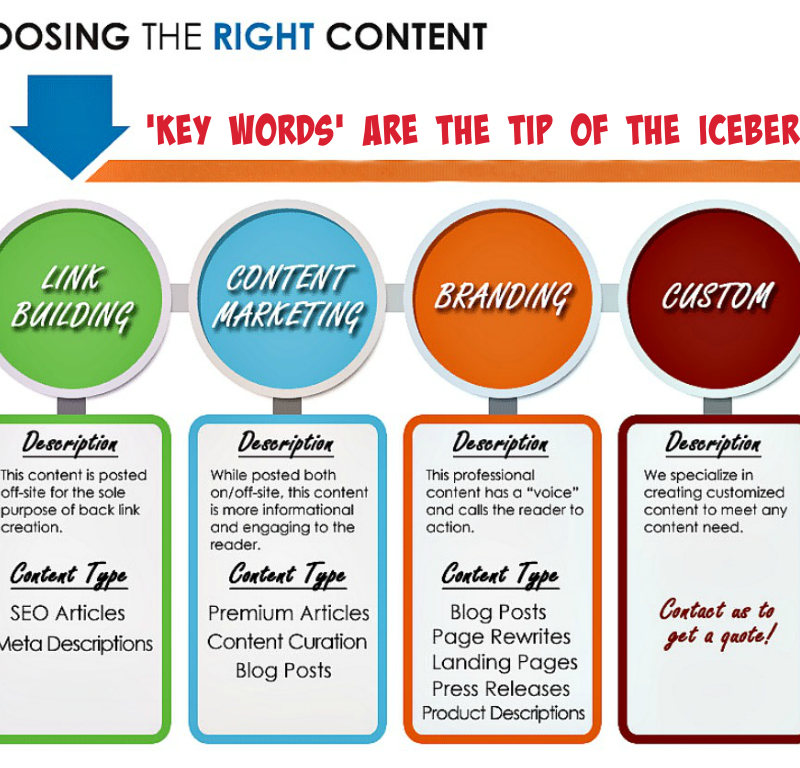 To start with it's important to generate the right content. Something that revolves around the users keeping 'their' use and purpose in mind. Audiences like givers rather than takers so give them what they like and what they want.
An ideal content should be towards the lighter side and bring a laugh on the faces if its readers to make it a success. Successful content creators are able to tie emotions to the brand. People aren't there to gulp facts and neither will they ever share those facts with anyone even if they remember it somehow.
Content should make life easier for people and give some sort of value addition. Bringing a change in lifestyle. The aim should be to help people establish some sort of identity with the brand and this can happen only if the brand understands its readers likings. To be successful always write for people, be a giver instead of demanding attention .
A sneek peek into why people follow any brand :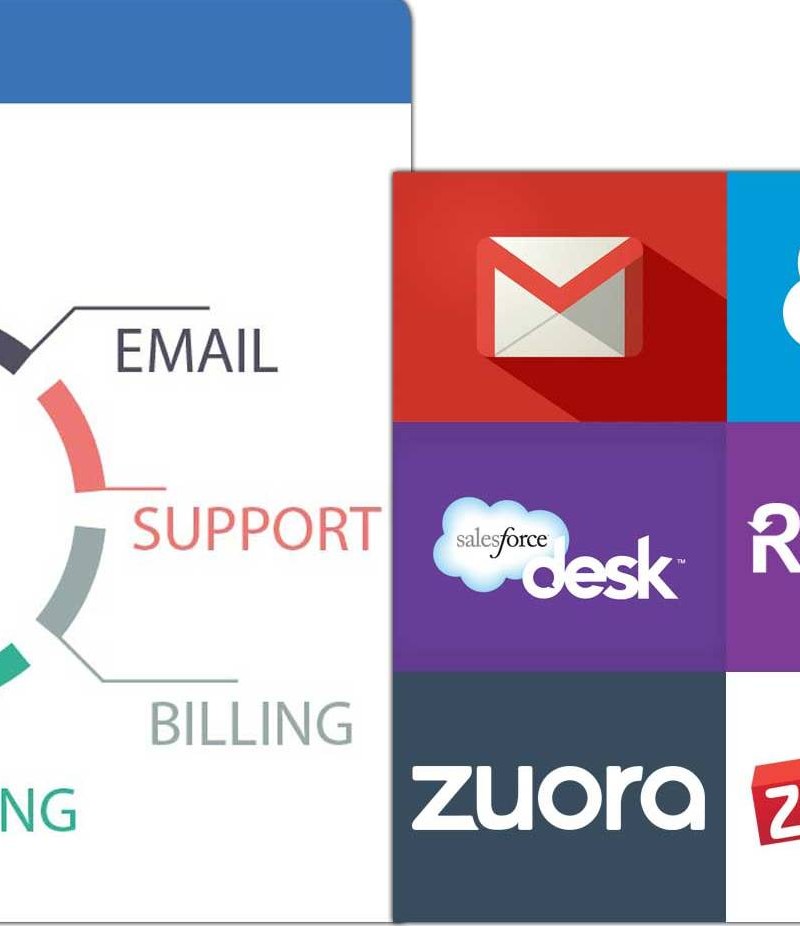 Brand affinity creates trust. Brands that are successful in promoting an idea or belief go a long way in creating a dedicated followers. Churning out high quality articles is not easy and that too with consistency. But those brands that successfully drive valuable content are able to create that trust among users and achieve a dedicated fan followings. People are more likely to recommend a brand they follow to someone on social media. Successful brands just not produce content but also embed lots of useful apps or features useful for their users. This is called exceeding expectations. What are the spinoffs of all this!! Well companies are not doing it for nothing, while users connect to a brand it makes them more receptive to the messages and thereby reacting in the right manner how a brand would want them to.
Understanding the audience :
Key to a good content is to first understand people for whom it's created. Their Wants, their needs and their expectations all to be kept in mind. They will only halt and notice if they see something that appeals to them.
To have a whiff of the mood of the audiences start within your own organization first. Have a discussion with those who deal with customers every day. Like sales representative or customer service guys. Also study competitors post and skim through their content. Learn their best practices and learn from the mood of their customers.
A step further is to interview a segment of existing users who can give insight into what clicks with them and what can be improved. This is particularly helpful when creating whitepapers on a new launch.
Sneak in and check profiles of typical customers and visitors to understand their preferences.
Check their demographic and career info. Adopt their tone according their types to resonate better with them. Tap on info about job title, industry, work hours, a typical day to understand their challenges and frustrations. How they access the information and what they like and follow. Who are their major influencers?
Find out if they discuss with friends and colleagues while picking from the options or do they go on other social sites to check info. It's important to get a clue of where they stand in sales funnel i.e where they are placed in the decision making process. When it comes to making final decision it's important to know who the decision maker/s are and what are their profiles.
Talk to influencers in the industry. They can give valuable tips on industry and its sentiments.
Checking where they socialize will help you showcase your content at right forums and get better engagements. These details will help create a persona of the prospective customer to whom you want to sell.
All this will help optimize and serve tailor-made content.
Know your content :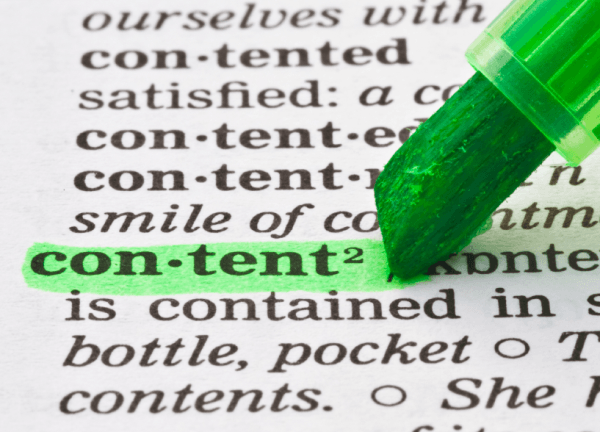 Content can be of several types; it can be in the form of e-books which is a digital form of publication specially designed for handheld devices. It can be guides or pointers, white papers in form of explanation about an issue, product or service, newsletters which may be periodic updates on the main topic of interest to subscribers and even videos, blogs or podcasts which are a digital audio file.
Once the content is created a check and recheck if it's unique enough before it goes for publishing. Do not cover topics that are covered on the first page of Google. Chances are that it would have been readily discussed over and over again so start from where a beginner's guide ends.
It should also be optimized for keywords The content should be designed in such a way as it's intriguing and be remarkably written. Look for the search phrases commonly used and inculcate it in the post. Just make sure not to optimize it too heavily as Google penalize for deliberate keyword stuffing. Read it at one go and if you feel it sounds verbose or repetitive chances are its overfilled with keywords.
Content should be sharable, targeted and in-depth :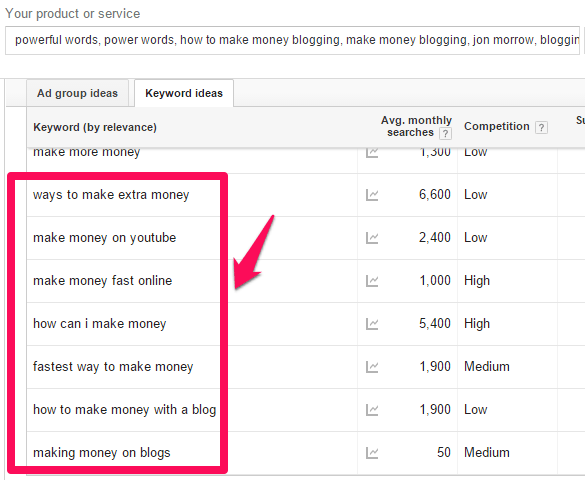 The hardest thing to do is to produce consistent content. In case you are an expert in the industry it doesn't mean you may be good with words or have time for this devoted task, therefore, it's viable to leave it to those who can do it professionally by hiring an agency. There are many who can do the work nicely with the right resources and dedicated trained professionals as content writing is not the end. It is just halfway in an overall good strategy.
Good content strategy should be specific, measurable and should give time-based results. It needs experience in promoting, managing and requires dedicated efforts and follow-throughs. It needs lots of engagement from the viewers as well as responding to all their queries and questions.

Evaluate articles :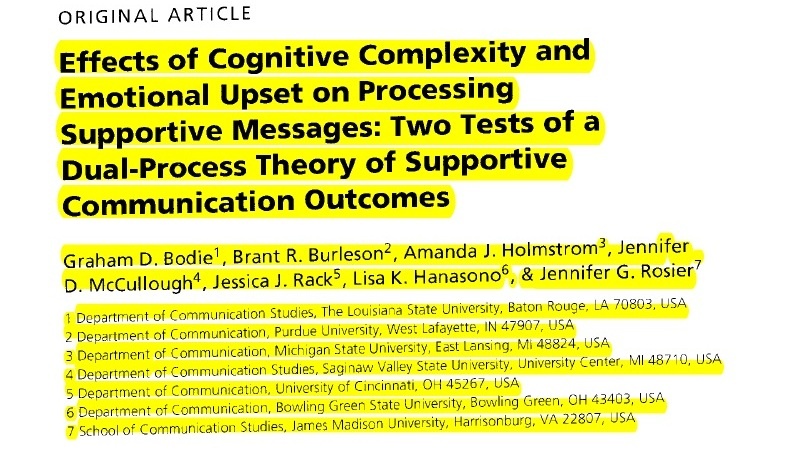 Submit articles to blogs and article directories providing listings exclusively to a blog from a particular niche that reads and give suggestions as well plus you can use some of its features to improve upon the presentation, information hubs that incorporate publications, events etc from people belonging to a niche, video sharing sites which help create backlinks and checking articles on social bookmarking sites for edits, sharing bookmarks of web document. Promote your article on other social networks to gain traction.

Remember that the money is in the list :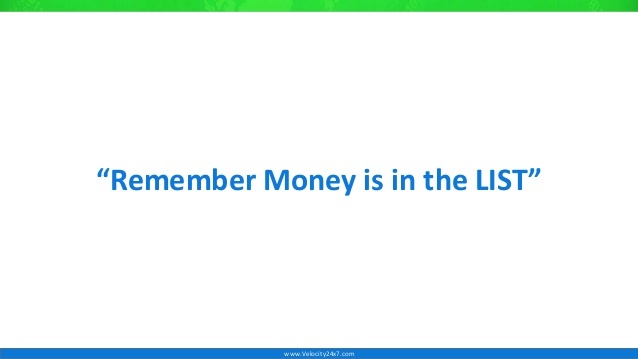 Chalk out clear goals.
Content marketing should be result oriented and should not just revolve in oblivion. No matter how much of content you post it's only going to reap benefits when you prompt users to do what is required next. There is no use of static website as it may lie around in a corner unnoticed. Such websites are nothing more than a brochure. A website that features the article should interact with users, capture leads, give them opportunity to write comments and feedbacks, share their email address. Stimulate conversation with the user; socialize with them.
Call to action is important :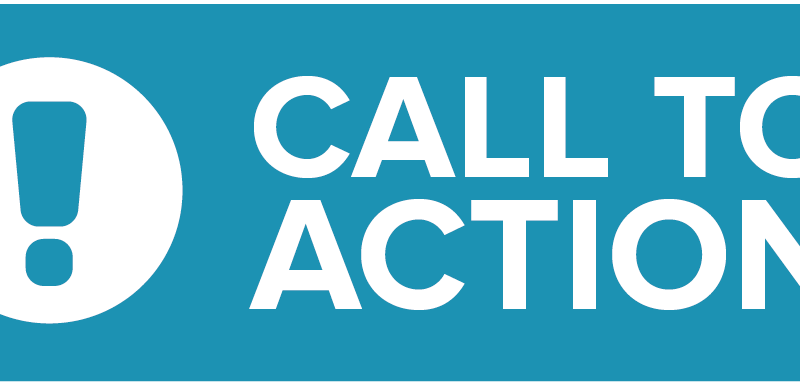 Be business savvy.
Whenever a viewer reads the article the target is to engage and keep him retained to drive him close to your goals. This won't happen of course if you only talk about your philosophy and what you can give. It should be of mutual benefit to drive to the next step. CTAs are landing pages which have forms to capture vital information like email, phone no. or comments. It helps attain conversion rate and generate leads. A good example of CTA may be sharing the last most valuable tips in the series which the reader can download only after sharing some of his info in exchange.
Create value for yourself and for the audience: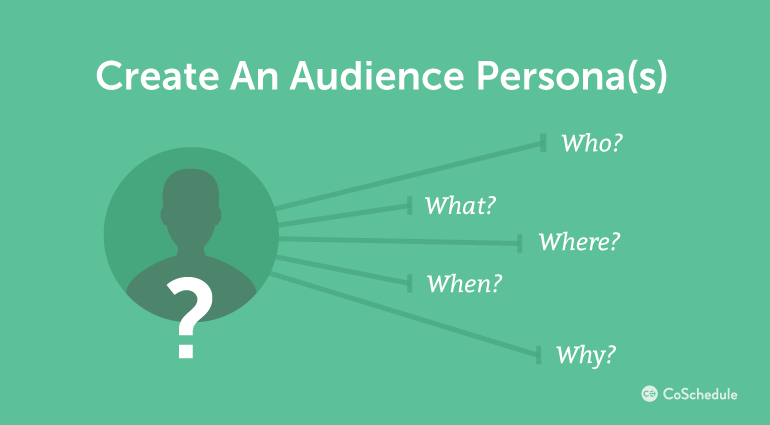 It's imperative to keep focus of what the audience interests are and what they are going to get out of the post if they choose to spend their valuable time. It's important to talk in terms of what your audiences demographic are. Not only is the demographic important here but also the platform where the topic is being presented. The kind of medium used is important to decide what tone to adopt, whether it should be professional or casual.
Take for example while interacting on YouTube it's important to be portraying more emotions and hand gestures. While making a Podcast care needs to be taken about listners attention span and total time of the message. Being more professional while pitching on LinkedIn and more flexible with a story telling mood on Facebook. Remember that during morning or mid day people are more likely to read short snackable content which they can quickly flip thru after a glimpse and in evenings when they have more time for long readings it could be a bit lengthy.
Always remember don't promise something with a hyper sensational headline that you are not going to deliver thru the main content. Falling too short of expectations can be a major turn off and works as a deterrent. Many cheep campaign do it to get attention and clicks but later leave readers high and dry. It's a complete no no for someone who wants to build affinity with its readers.
Snackable contents are in, try some: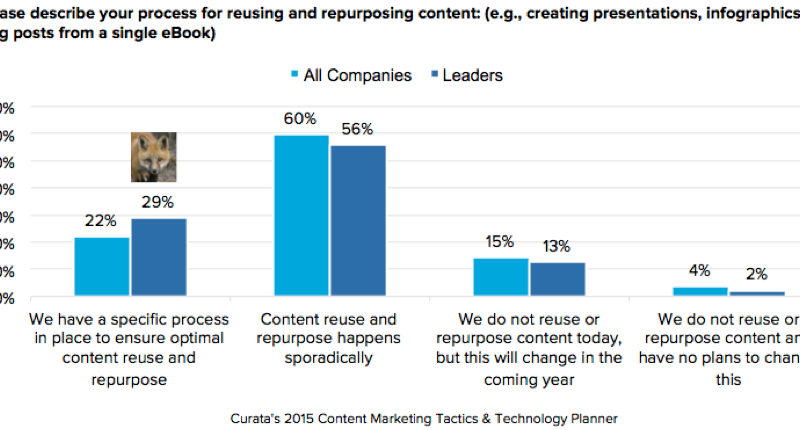 Industry is abuz with these contents. The attention span as per a study is only 8 minutes and people are visually wired. On a more conservative side attention spans may drop quickly where is not more than 2-3 seconds of a cursory look. Things can bounce fast. People check mobile 5 times a day and need to lap up all that is interesting in shortest possible time. Also mobile devices have taken over in a big way when it comes to sharing contents. Contents should be cut out for easy sharing on mobile.
To tackle short attention span content designers make use of snackable contents. As the name suggests these are easily digestible micro sharable contents for mobile. They last for few seconds and induce users to come back for more. They are short, sweet and filling nuggets of information which can be consumed easily by the user. It can be anything like a visual banner, video quotes and infographic memes, text with pic and lots of color or even emoticons with messages. Example are memes that go viral due to its crisp appealing messages.
A few last tips :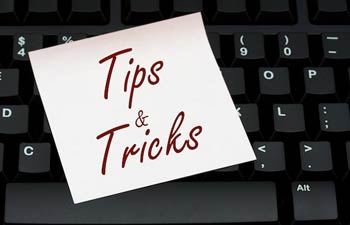 When publishing discuss with people who create similar content. Take opportunity to mention them. Keep in mind the best time to post. Take for example its advisable to tweet at 6 pm and for longer posts keep after work timings.
Also during post creation and assigning work to your creative team use work management softwares to upload tasks. Give them work similar to what they have been handling already. Enable your content creating team with access to a shared space where all can have a look at the final piece including the client for quick approvals or improvement.
When short of time try to spruce up an old article and refurbish it to give it another extension in form of a 2nd edition.
For people who are better off dealing with the core activities of business as explained it's better to leave the task outsourced to a content creating agency which can attract, engage, convey and inspire thru comprehensive strategies.
Being professionals in their field these agencies know what to do, the methods to adopt to produce time bound results.
They are quite apt at producing a variety of visual and written content and have a team of skilled and qualified writers. It's more relevant for the cause and far easier than training an inhouse staff who can at best do a half baked job.
They can also plan other promotional activities on multiple social media platforms and synchronies it. All of this may be time consuming but surely fits snuggly into the overall scheme.
They can create a whole lot of awareness on various channels;
garner interest through webinar, publishing guides and interviewing industry experts.
Organize product reviews, testimonials and demos.
Keeping customer retention high by managing and constantly tracking forums where customers can engage and ask questions. Sharing updates of new launches through better email management systems and holding webinar and workshops.
Organize advocacy group where they can reward loyalty and share feedback from other experts.
Build communication channels and communities on Facebook or twitter to involve customers in discussions.
All these activities taken in tandem helps. Just remember content creation in itself is not enough and it has to be taken further with one to one honest interactions which makes a customer listen by choice. They start aligning to your core values slowly and gradually. The key is to strategize and make a comprehensive plan and results will just start pouring in.