The digital marketing company promotes brands so that they can connect with potential customers by using the internet as well as various other types of digital communication. This includes web-based advertising, multimedia messages as well as social media to boost marketing channels. Moreover, if a marketing campaign constitutes digital communication, it is regarded as digital
The digital marketing company promotes brands so that they can connect with potential customers by using the internet as well as various other types of digital communication. This includes web-based advertising, multimedia messages as well as social media to boost marketing channels. Moreover, if a marketing campaign constitutes digital communication, it is regarded as digital marketing.
What is Facebook lead generation?
Lead Generation is the procedure of building interest in the products or services of a business. With the help of a lead generation objective, it becomes very easy to create campaigns on Facebook which would allow different consumers to fill a form regarded as an Instant Form. Tracking lead conversion events on the website with the help of Facebook Pixel.
How does FB lead generation form works?
Initially, the conversion of leads constitutes a lot of steps and it is used to redirect the user or shift them to the landing page from the social media environment. The user can freely interact with an extra call to action for providing additional personal details.
As a result, the conversion becomes unsuccessful since users refrain from exchanging the secure social media platform for an untrustworthy external environment. The trouble disappears using the Facebook Lead Ads.
When a targeted ad is clicked on by the users, a pop-up window crops inside a platform that already constitutes the data of the user. In some cases, the users are required to confirm the data to acquire a new lead.
How to generate leads on Facebook for free?
Below are some of the tips to generate Facebook leads.
Posting links to invite visitors to directly land on your page
One of the best ways to boost your channel is to adopt a direct marketing strategy. If you have an attractive offer or your newly launched product for the audience then it's suggested to give them insights on your page by providing links that would directly take them to your offer page. Communicate properly to fulfil the requirement of the customer.
Attach links during uploading photos
It's an undeniable fact how images work are considered a great source of attraction to engage the attention of the audience. One of the ideal ways to leverage is by using different images from the blog posts along with landing pages during publicizing them on your Facebook page.
It would transfer the readers to the original landing or blog page when they click on it. The goal is to share the image and not the link to the blog in your timeline.
Repost those blogs which generated higher leads
Don't hesitate to repost your old blog posts which were loved by your audience. Since there are higher chances that if some of the audience has loved it, more would love going through it too. It would work more matter if the blogs constitute anchor text such as CTAs which is visible on many pages. Make sure to optimize your blogs before uploading them on your Facebook to promote organic lead generation.
Creation of a live video on Facebook
While talking about videos, Facebook live chats are considered one of the common ways for promoting offers. It is suggested to plan a live session on any topic that would interest the majority of your audience. From there you can easily provide direction of your landing page to your viewers in a fun and informative way. Addition of CTA in the description of the text and you should repeat several times during the ongoing video to sink in.
Conducting various Facebook contests via posts to link them to your page directly
You can use the Facebook page as your teaser site for giveaways as well as contests. You should ensure that the maximum audience is participating which means your contest forms are being filled by the participants. On the other hand, for giveaways, you can offer free inspirational videos or e-books after the lead generation forms have been filled.
What are lead generation forms on Facebook?
Lead generation forms on Facebook is a type of ad that is available on Facebook's Ads manager through its ad account. It allows different advertisers to collect proper information from all potential customers. They are not required to disappear from the native environment of Instagram or Facebook. Such information could be used by advertisers to make such potential customers into their real customers.
How much data can be collected through Facebook lead form integration?
Asking your audience for their email could also benefit you. Since it allows you to create different fields for street address, email, relationship status, first name, work phone number, zip code, last name, job title as well as the date of birth etc. Add customized questions in multiple-choice format or short answers and either use appointment or conditional logic.
The more questions you ask, the more well informed you would be.
What does Facebook lead form questions include?
The primary advantage is that it takes place in an instant form which is being hosted on social platforms such as Facebook or Instagram, the customer is quite prone to enter their information, likes and preferences to you. The customers are more likely to touch the finish line after they view your ad properly and understand your goals.
What are some of the tips for successful marketing through Facebook?
To indulge in Facebook marketing for business it's a basic requirement to understand the unique opportunities on Facebook and why it's unique or different from other social media platforms. The best Facebook marketing company focuses on some of the below-mentioned points:-
Formulate a proper strategy to accomplish your goal
Being clear about goals while using Facebook and forming a strategy to accomplish that goal is a good start. For instance, a candy shop might decide that they aim to enhance the sales coming from Facebook by 10% in the next 4-6 months. Their strategy might include the following:-
Posting content consistent which would feature deals of the day, special offers, coupon codes to keep a track of the sale on Facebook.
Encouraging different users to post their pictures of them while enjoying your product, as a result, would enhance your engagement.
Working consistently towards your strategy and goal provides a clear direction towards Facebook marketing for evaluating your success properly.
Being active regularly
Unlike any other traditional media like television or magazines or other forms of online media such as websites, social media is built around giving users updates frequently.
According to research, it is reported that Facebook users surf or check their feed more than 20-25 times each week and if you post consistently, they remember your posts.
Some guides suggest posting one piece of content per day. The core principles state to post only interesting or engaging content. All this would make you aware of how willing your audience is to hear from you.
Having a strong human voice for the business
Facebook users engage more with that business that prefers interacting with customers themselves instead of bots doing so. Ensure that the one who is managing your Facebook page is responding to all the messages properly.
If they can curate messages following a style that suits the fancy of your business and your potential customers. Permission is also required to express different things in their manner and to keep technical jargon to a minimum.
Replying to comments regularly
Motivate other fellow Facebook users to respond to the comments or posts which concerns your business and which includes your customer's interest. Responding to a comment or text within 24 hours is recommended since it shows that you care. Failing to respond to your users would make your engagement frail and the chain of interaction would weaken and eventually drift away.
Using a variety of images and videos
Pictures and videos are considered a prime element that appeals to Facebook. By using them frequently on your post, it looks interesting and it manages to reach a good number of audiences.
According to the type of your business, you can post various images and videos which would manage to capture the attention of the users.
At SEO Corporation we ensure such tips are followed to enhance and boost the engagement of the users. Get in touch with our experts today to crack the best marketing strategy for your business.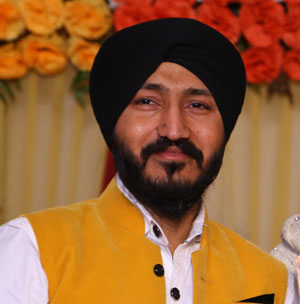 Jaspreet Singh, the genius mind behind SEO Corporation. A Digital Marketing enthusiast who speaks fluently on all arrays of Internet marketing. He beholds in-depth understanding of digital platforms and guided countless businesses globally in achieving top position in the market. Whether you would like to perceive recommendations for your startup or tips related to digital marketing for your business, he is never short of talking about it.