It seems like Google is on the mission to colonize every part of the web space. The American giant already enjoys monopoly over search landscape, mobile computing (Android), mailing (Gmail), etc. But there is no stopping this juggernaut. The latest reports suggest that Google is all-ready to sell domains directly to businesses.
So, many established players like Go Daddy and Hover should be prepared for tough competition in the coming days.
Is the Service Available for Everyone?
Not at this moment, but it will soon be made available to everyone.
The service is in beat stage, and is obviously 'invite-only' at the moment, but it should be offering full-time services anytime soon. In my view, this new service is a big game changer in the internet market.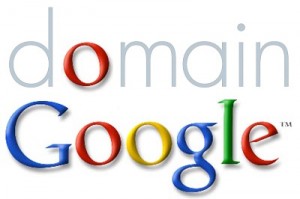 I also checked the official Google+ profile. There it says that the move is aimed at helping small business get an online presence. In addition, it is also mentioned that all types of popular domains will be made available, such as .com, .biz, .org, etc.
Some added facilities include hosting services from numerous companies, mobile site development tools, domain management, and many more. It is also clear that the search mogul is working with names like +Shopify, +Squarespace, +Weebly, and +Wix.com.
What's in For Google?
In my view, Google will be greatly benefitted from this move. The domain service could encourage businesses to avail Google advertising services, Drive, and other tools. So, it means more cash for the search company.
What the Critics are Saying?
There is allegation that Google is trying to control every part of internet. And the latest move is monopolistic in every way. Still, Google Domains seems like an exciting service. Let's hope it turns out to be a good one.
You can check out Google's Beta service official page here:
https://domains.google.com/about/
Google's G+ Statement about its Domain Business: