Google maps have been a saviour in many aspects, like coordinating the GPS tracker with the map while driving or finding a location in an unknown place. When we hear about the G-maps, the first thought that comes to our mind is location. Right? Yes, to the most extent, it's true because maps are meant
Google maps have been a saviour in many aspects, like coordinating the GPS tracker with the map while driving or finding a location in an unknown place. When we hear about the G-maps, the first thought that comes to our mind is location. Right?
Yes, to the most extent, it's true because maps are meant to help one find a location, like a famous landmark, a street, your friend's new house in another city, and so on.
These have been the general uses of Google maps to date. However, recently, the map is being used to find business locations, like finding a club downtown or a new high-class café situated next block.
Since the Google map is synchronized with the geo location satellites, the map defines the views perfectly, starting with naming the streets to number the blocks.
With about 1 million users now relying on the G-maps every month, it is possible for businesses to market their brands through the map locations. Moreover, about 82% of mobile users prefer to use google maps to find local businesses, be it a salon, a food outlet, a fashion house, a movie theaters, etc.
Due to the increasing usability of Google maps, it has become possible for local businesses to optimize themselves and appear on the map views when being searched for by a user.
However, marketing on G-maps is not as easy as it sounds. Many businesses are struggling with optimizing their profiles and earning a higher rank to appear on the map views when a user is searching with relevant keywords.
That's why in the following discussion, we will shed light on some of how you can master Google map listing optimization in 2021.

Learning the importance of claimed business on Google maps
If you search businesses on Google maps, you will find irrelevant information with an incomplete business listing. This is what we call an unclaimed business, which will never earn a higher rank. That's why it's essential that you claim your business on Google map listing so that the search engine can have access to more records. The benefits of claiming your business account on Google map are:
More information will be available for search engines
Claiming the profile proves authenticity and genuineness
Your business name will appear when users search through a relevant word
No duplicity can be done with your business contact details
You will have control over what information to be displayed
Giving all the relevant information on Google map listing
About 46% of searches on Google are localized, and that's why you need proper Google maps optimization for gaining a higher rank.
This can be done easily by including all relevant information about your business on the GMB listing page. Following are the set of rules explained by Google itself for posting your business on the maps.
The name to be posted must be similar to the real-life business name.
Add your business website link in the description
Address citation should include block no, street, locality, city, pin code, PO boxes, mailboxes, nearby landmarks, and others.
For contact details, all the available phones should be given.
If you are including email, it should be your business mail ID.
Provide the business timings properly
Menus can be added for eateries, bars, salons, spas, repair shops, and others.
Adding multimedia content for building trust
There has been a 100% increment in the "Near Me" keyword searches for businesses belonging to different categories. More, statistical data has revealed that 86% of users search for businesses on the maps, which is why you need to optimize your profile for ranking higher. To do so successfully, you can add multimedia content to your profile during GMB optimization. Below we have listed the rules for adding multimedia content to your GMB profile.
Business logo, cover photos, and different business photos are the only three allowable pictures you can add.
Pictures need to be in PNG or JPG format, with size varying from10 KB and 5MB.
As for the videos, the maximum allowed duration is 30 seconds with a file size of 75MB max.
Keep the contact and other details consistent but updated
According to a recent study, about 72% of users will visit your store physically after a successful localized search. That's why you need to add proper contact and other details so that your target audience doesn't get confused. Also, if you are outsourcing Google My Business optimization services to a third party, make sure to inform them about the updated business details like:
Business timings: The number of days you are open and the working hours need to be updated frequently if there is a change.
Contact details: Phone numbers must be updated as soon as you change them physically to allow the audience to contact your business without any hurdle.
Address details: If you are opening a new branch in another location, use proper citations to list the business on the GMB page.
Get more reviews on Google
A study has revealed that the target audience will always trust user-generated reviews and opinions about your business 10x more than paid advertisements and promotional campaigns. So, if you want to rank higher with local SEO, you need to pay special attention to the reviews.
After you claim your business profile, you will allow the users to post their opinions on your profile. Replying to the reviews keeping a positive attitude will show that you care for the audience and are eager to provide top-rated services. This act will mitigate the effects of negative and poor reviews on your audience's psychology.
Using the local schema language protocol
Most of the professionals providing Google My Business optimization service use structured datasets or schema protocols to add information about the maps. Unfortunately, Google's search engine cannot understand the normal data you are providing on the listing page, and hence, you won't be able to climb higher in the status quo in G-maps ratings.
That's the reason structured data or schema language came into existence. By this method, an HTML code is designed which includes all the information about the business, starting with the name, address, geo locations, contact details, branches, and others. Once you upload the schema, the search engine will get clues about your business and what it deals in. Then, with an idea, it will display your business page during local searches.
Make the best use of Google map listing posts
Just like the social media platforms where you need to post different contents with 100% optimization, GMB also allows you to make such posts that will draw more traffic to your business. If you are not familiar with how to post on the listing page for increased GMB optimization, we have described the process.
First, check whether or not your GMB profile is optimized. If not, you need to optimize it by adding all information about the business and updating the local schema.
Next, you have to select the type of post you want to make, like an offer post, an update post regarding the business timings, telling your audience about what's new, and others.
Write the post within 1500 characters, making sure that the first few words are catchy, self-explanatory, and appealing. Always use a CTA in the post.
Publish the post and then keep track using the analytics to understand the responsiveness of your target audience.
Take help from local SEO
Google My Business optimization is not an easy task to achieve and be victorious. However, with about 48% of website traffic driven by Google maps, every business must devise proper strategies to optimize their profiles on the Google map listing page. That's why you need to take help from local SEO strategies.
Add the local keywords in the business descriptions that you will post on the GMB listing page. Make sure to form the content in a way where local SEO rules are followed.
Add categories and subcategories to your business listing.
It would help if you categorized your business while adding your profile to the GMB listing page. Categories will help you to enter your businesses in certain search groups. For example, when you categorize your business as "Café and Bakery", your GMB profile will be shown in different search results where these two words will be used.
However, sometimes adding only the categories can show your business profile on irrelevant searches. That's why you need to use the sub-categories. Therefore, you need to pick the right sub-categories which will define your business in the best possible way. This is one of the best ways for Google maps optimization, which every business needs to focus on.
Making the website responsive
Lastly, for Google map listing optimization, you need to make the website responsive. About 58% of the audience searching for your business on Google maps are smartphone users. This is why you need to make your website responsive to change its dimensions and resolution automatically as per the device requirements.
Expert Approach for Successful Google Map Strategies
But with proper strategies and the tips as we discussed above, you will be able to drive more local traffic to your business. As sometimes, local SEO and GMB optimization can become overwhelming, it's best to outsource the task. And that's where SEO Corporation comes to your rescue.
We have earned huge momentum in the last few years by helping several local businesses to rank higher on the GMB listing and get more positive reviews and website traffic. So, if you are struggling with Google map ranking and optimization for your business, let's discuss!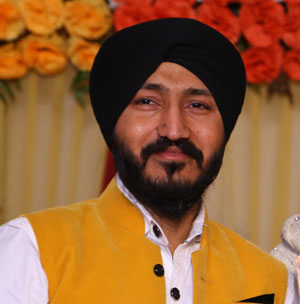 Jaspreet Singh, the genius mind behind SEO Corporation. A Digital Marketing enthusiast who speaks fluently on all arrays of Internet marketing. He beholds in-depth understanding of digital platforms and guided countless businesses globally in achieving top position in the market. Whether you would like to perceive recommendations for your startup or tips related to digital marketing for your business, he is never short of talking about it.