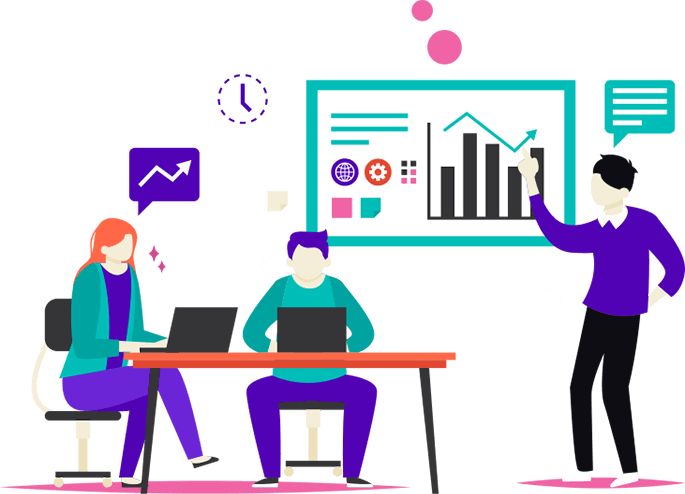 A simple Google My Business Post guide for local business owners
What started as candidate cards in 2016 has now been launched as available for all features by Google My Business. Google Posts are a fantastic feature for posting relevant content and promoting your business on Google with timely updates.
Google posts option is now available on desktop, iOS as well as Android devices.
They are great for businesses as you can reach more people with targeted information and generate higher customer interest.
In fact, 25% of people look for products online and purchase them offline from a retail store. So, if you want more visitors, you might as well make a strategy to appear more online.
Take a look at how Google Posts benefit you:
Enhance SEO
Google My Business Optimization is great for a higher rank on SERP, especially Google and lands you local customers. Google posts help you generate more backlinks and traffic while keeping abreast with the various Google algorithms. You may not see rank boost overnight but Google posts sure add value to the strategy by introducing fresh content to Google frequently.
Through Google Posts, you can publish compelling content and check what your market prefers. As you generate more inbound links, you will amass more backlinks with time. However, backlinks depend highly on quality and relevant content.
Furthermore, Google gives importance to getting to know the websites and their content. Google Posts are a great opportunity to give Google the content it needs to understand a business/website better. With Google posts, you can enhance Google's digital perception of you.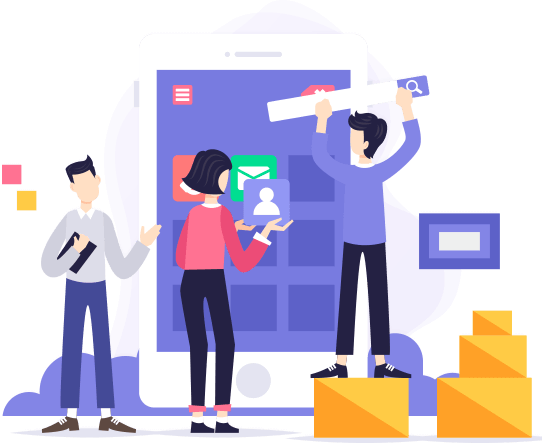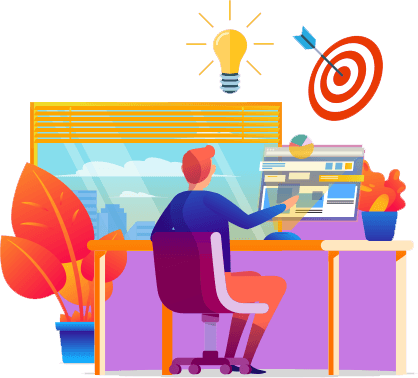 Authenticity
As a business, you need to be open, relaxed and friendly in your strategy. The same should reflect in your Google Posts content. You can show an authentic side of your business with Google posts and design a whole new strategy to get maximum impact. You can establish authenticity with two factors: What makes your company so gratifying on a personal level and who's your buyer?
Google Posts help you generate authority, brand loyalty and you can even attract new customers using targeted posts.
Diverse Marketing Mediums
Quality content is what helps you establish a brand image. The more consistent is it, the stronger the image. It's good to have a new way to deliver more content to your audience and it helps you deliver content in diverse marketing forms. Google Posts help you promote your business without resorting to full-blown social media posts or search engine web pages.
Google Posts help you stay versatile and you can tailor your content to suit the needs of a specific audience. Using Google Posts, you can capitalize on short-term opportunities.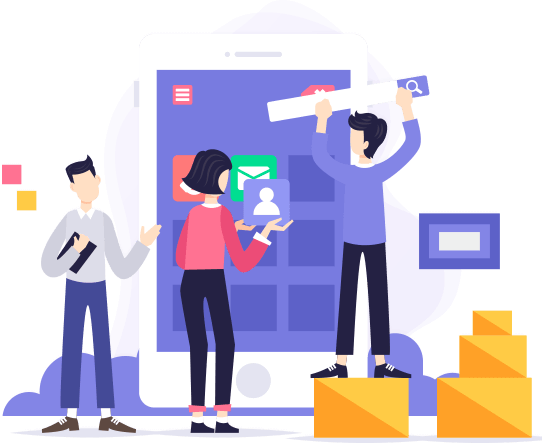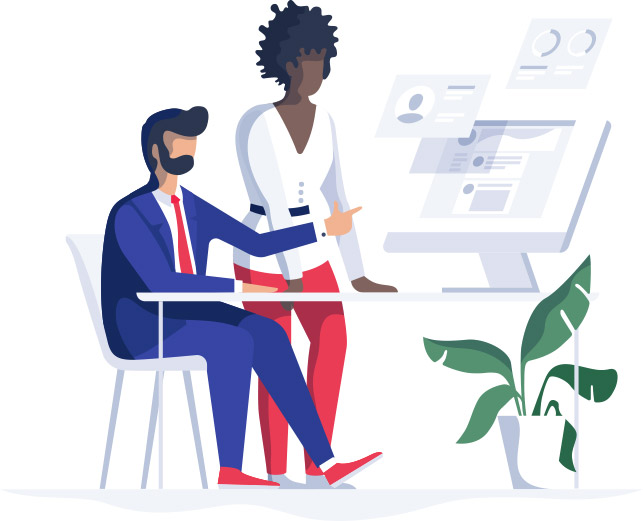 Actionable Google Posts
Depending on the strategy you follow, you can create a new platform for readers to take action after reading the actionable content you post. A straightforward and actionable content strategy equipped with tailored calls to action will help you generate better actions.
You can use different types of content like a contact form or sign up form or image content for better results. Since only one picture per post is allowed, you have to be extremely careful and choosy while picking the photograph. Consider media that support your call to action.
Early Adopter Attention
Google Posts is hot and new so adopting it may just give you the attention you need. You can use this all-new medium to interact with a variety of customers and take advantage of being an early adopter. Not a lot of businesses are paying attention to this feature which is why using it will set you apart.
Basically, Google posts are a great way of enhancing user experience as it lets you publish concise content that is marketing-centric and relevant to a specific area. The biggest benefit is that it's free of cost so you can promote your products, new arrivals, ongoing or future offers through Google Posts.
In fact, 81% of shoppers begin searching online for shopping so Google Posts may just offer the deal shoppers are looking for.
Now that we've established that Google Posts is good news for business, let's see how to get started: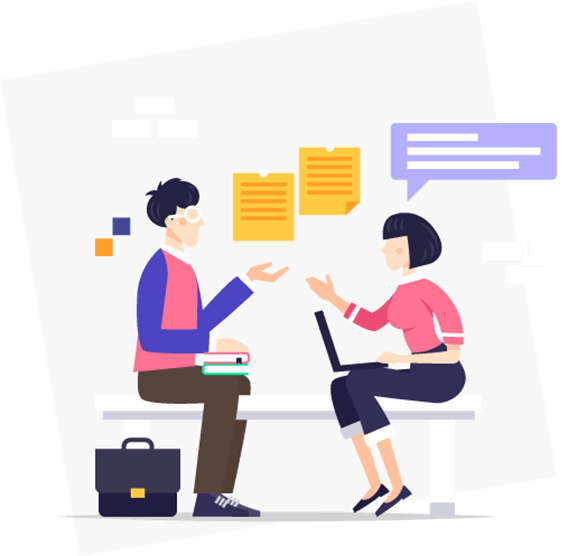 Case One: You don't have a Google My Business Listing
Access the Google My Business Page.
Click Start Now.
Sign in with Google Account.
Type your Business Name and click Next.
A new page will open asking you details about your business. Enter your business details (Address) and choose if you deliver goods and services to customers depending on your business's operations. If you click on this option, another option stating "hide your business address" will appear. If you want to hide your business address, click the box and press next. If not, don't click on the boxes, just enter your address and press next.
If you deliver, a new page will ask you about the delivery area. You can choose from options stating deliver in person within region/city/postcode and deliver within the distance of business and press next.
If you didn't click 'deliver services option', you will be taken to the next step directly.
Now you will be taken to a Map page and there you can zoom the map and select the exact area where your business is located.
On pressing next after selecting the area where your business is located, you will be asked the kind of business you run so mention what business you run (Photography Studio and classes, Hobby Classes, Dental Clinic, etc) and press next.
Next page is optional. If you want to, you can add phone number and website to your listing.
Finally, you need to verify your address so press next.
You will get an option to type the name the verification postcard should be mailed to. So, type in the Owner's name or the business name and click mail to initiate the verification process.
Once the verification is done, you can begin posting actively with Google posts.
Case Two: You have a Google My Business Listing
For Desktop users
Log in to your Google My Business account. If your business has two or more locations, choose Manage Locations and select the location you'd like to manage.
Click on Posts from the menu list on the left hand.
Choose to Create a post.
You will see a create post screen and there you can add images, text, events, buttons, etc. You can only write up to 300 words in one post or add an event title (complete with start and end dates) and also add call-to-action buttons.
Choose the field that you want to add information to and enter the relevant information.
Once you have mentioned everything, choose Preview to see a preview of your post. If it looks worth publishing to you, press the Publish option in the top right corner of your screen and exhibit your post to the world.
Within a few minutes, your published post will be in front of the world.
The posts will be archived in the Posts tab.
For Mobile Users
Access Google My Business app. You can download it from the Google Play Store (Android) or App Store (iOS).
Sign in to Google My Business with your Business.
Check the bottom right corner of the screen and click on the create icon (the plus sign) and then press the posts icon as it shows up.
Now, as you see the "Create post" screen, mention relevant information into the fields as per the categorization. You can use a photo, add text, events or a button based on the post requirement.
Once you have completed the post and fill all the information as necessary, you will be able to see a preview of the post. If everything looks good to you, tap the publish button given in the top right corner of your screen.
Get your free quote today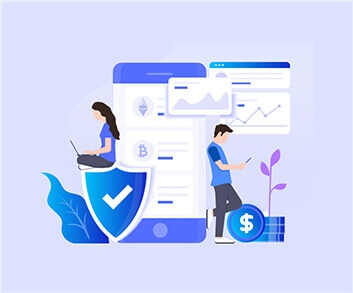 Twice profit than before
Sales, SEO, Visitor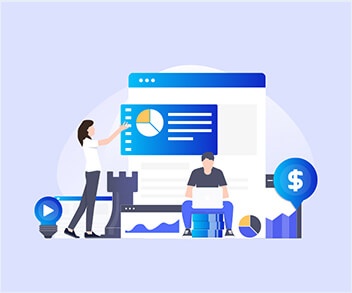 Built web faster & better
Sales, SEO, Web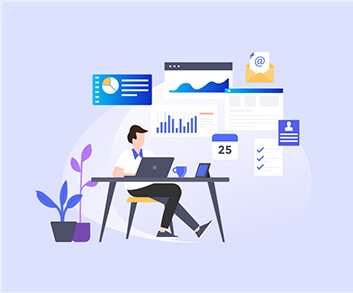 Million visitor growth
Marketing, Sales, Web
Things about Google Posts you should know
None likes annoying surprises so we have compiled everything important that you should know about Google Posts:
Your post gets removed after 7 days of sharing as Google automatically deletes it so write such posts that are time-relevant and sensitive like ongoing discounts for an occasion/festival, ongoing seminar, etc.
Event Posts don't get removed within 7 days and they stay live for the duration of the event.
Make sure that first 80 characters of your posts are highly appealing as they are all that show up in the knowledge panel.
As you add to your posts, new posts will show first and the older ones will move to the carousel.
Although Google will show up to 10 posts in a carousel but you will only benefit from 2 posts in the SERPs as only 2 are visible in SERPs
How to edit or delete a post?
Here are the steps you need to follow to edit a post on the desktop:
Open and login to Google My Business and choose to manage location if you have multiple locations.
Choose Posts from the menu.
Select post you want to edit and then press the Edit option.
After you are done editing, press preview to check how it looks and then selects publish.
Steps to edit a Google My Business post for mobile users:
Access Google My Business app.
Select the button for posts (three small horizontal lines).
Select the post you want to edit.
Then press the edit option from the top right corner of your phone's screen.
Select the field to edit and further make changes as per the need.
As you are done with editing, tap on the preview option to see what your edited post looks like and then publish.
Steps for deleting a post on Desktop:
Open your Google My Business account, use manage locations to select the location you want to manage.
Choose posts from Menu options.
Select that post you want to delete and then delete the post.
Steps for deleting a post on Mobile:
Access the Google My Business app and sign in.
Select posts by choosing the button with three horizontal lines.
Tap and select the post you want to delete.
Tap on the downward-facing arrow button to expand the list. You will find this button at the top of the screen, right next Published.
Then select delete.
Checking Post Insights on Google My Business
For businesses, influence and visibility are absolutely indispensable. The good news is that Google My Business lets you check insights so you can design a better content strategy. You can see how many views and button clicks your posts amassed easily.
Steps to check post insights for desktop users:
Access your Google My Business account and press manage location to select the location you want to see posts of.
Press the Posts button from Menu
Choose the post whose insights you want to view. On clicking, you will notice the views and button clicks.
It's good to check again in 2-3 days as data gets updated but it takes time.
Steps for Mobile users:
Access Google My Business App.
Tap on the posts button (the small button with three horizontal lines).
Select and tap the posts whose insights you want to see.
Tap on the downward-facing arrow to expand the list. You will find the button next to published on top of your screen. Here, you will see the views and button clicks.
Creating content that promotes action
Google My Business Posts are great for keeping your audiences updated about upcoming events, discounts, sales, announcements, etc.
Business owners can exhibit events, offers/specials (like sales and occasional or special discounts), product updates, and announcements.
Photos are a chief part of the posts so they should be high quality, well lit, gripping and communicative.
Since every post gives you only 300 words to exhibit your information, you need to follow a simple, brief style to keep things simple and short.
It's easy to get your message through if you write on point and mention the what, where, who, why, when and how.
Make your content useful and fill it with relevant calls to action to inspire readers to act. Publishing an event post without a button to sign up or book seats may cost you a lot of potential customers/visitors. So, always mention the buttons and information on how customers/readers can benefit from the content you posted. Write content that mentions what action you want your readers to take outright.
Take a look at some pro tips to make your posts look awesome:
Use clear, well-lit, focused pictures (in JPG or PNG format)
Write actionable headlines with brief content answering how, what, where, when, who and why
Use a clear call to action
For instance, Pamper your Mom with Mother's Day Special Spa packages, Book Mother's Day special Spa sessions, etc.
5 Things you should know about writing a Google Posts for your GMB Page:
(A) What's the type of your post?
Are you posting about an event? Is it a special offer, discount, weekend sale or time-sensitive deal? Consider what's the nature of your post content. What action do you really want the post to inspire? Do you need bookings or potential customers to visit your store or leads or do you want to announce updates?
(B) Awesome Images
Use clear, well-lit, on-point photos that complement that content of your post. Avoid using stock photos unless you don't have any other way. You can use a digital camera to take high-resolution photos and edit them in Adobe Photoshop or other software and apps. Be direct in your photography and use light well. Make sure they aren't dull and at least 720px wide by 540px tall. Use JPEG or PNG format files.
(C) Title
Use an interesting title that is on-point. Be clear and make your titles informative and attention-grabbing.
(D) Details
Be very clear in the post details part. Mention everything about your event, sale, occasion, etc. You only have 300 words (maximum) to give all details to your reader so answer these questions: What, Who, When, Where, Why and How.
(E) Call to Action
Include specific phrases instructing readers to take action like buy Discounted items, Book online, Call therapists now or Schedule a visit, etc.
Tip: Remember that in Google Posts, you don't have to mention your own business name in the post as it shows up already in the post. You can even abbreviate time (Jan instead of January) to save characters.
Don't forget to show some love by appreciating the occasion, your customers, etc. For instance, you can start your post by writing emotionally drawing content like "We know you love your mum and so do we. So on this Mother's Day, spoil your mama at our beauty salon and enjoy discounted rates for luxury services."
Keep in mind that time is everything so mention details like "Enjoy Spring Sandal Sale at Hadbob's."
Mention all details regarding the sales offers like "40% off on a purchase of $50".
Don't forget to mention your USP like free shipping, special extra-large size couture gowns, etc.
What not to do when writing Google Posts?
Commercial Slang is a big no-no.
Don't use a lot of exclamation marks unless you want the post to look childish.
You don't want to confuse your readers so avoid mentioning more than one deal in one post. Use one post to tell readers about one event/sale/announcement only.
Shy away from exclusions.
Conclusion
It's for sure that Google Posts are here to stay so the faster you aboard the train, the better. Not only will you get early adopter attention but get colossal SEO benefits too. It's no secret that Google values content that focuses on user experience and what's better than keeping your audience updated with Google Posts?
Not only will the posts let more people find you but also help you maximize the returns with a wider reach. Google My Business Posts help you announce your sales, discounts, events louder and give you a new and big promotional platform.
Google posts are incredibly relevant to maintaining better ranks as they consistently update Google about content and get indexed. Moreover, with more fresh and relevant Google Posts, there is a higher chance of getting found. More people will be able to discover your business deals, events, sales, etc based on keywords.
Thanks to Google posts, you can focus on conversions with purely actionable content.
Why Choose Us
Here are 6 strong reasons to choose our digital marketing services. We can be your one-stop Internet Marketing service provider for all your requirements
Data-driven strategies
We don't do anything based on popular trends or the latest 'in' thing. Everything is backed by data that we collated based on hundreds of successful projects completed by us. So, that we give you only those things that work.
SEO Audit and Competitor Research
We give you a clear picture of where you stand compared to your business rivals and a complete roadmap to get and stay ahead of the competition.
Result-Driven Approach
We know that every penny that you invest in marketing matters to you because unlike the big guys you don't have truckloads of cash to spend. We give you complete value for money.
Long-term sustainable results
Our SEO process has got all the bases covered so you can rest assured that the results that you will get are going to long -term and sustainable.
Strong International Experience
We have experience of catering to the client from more than 57+ countries. That is one of the reasons why we can take a 360-degree perspective of your business and understand what is required.
No Long-term Contract
Unlike many other SEO Companies, we don't bind you in a long-term binding contract for 6-months or 1-year. You can cancel the contract in a month if you are not happy with our services.
Want To Get More Traffic And Leads?
Anything On your Mind. We'll Be Glad To Assist You!