6th December, 2013. Google's toolbar page rank update is going on right now. I noticed this while checking our company's website page rank which was just 3 before the update. It jumped to 6. I thought that I was day dreaming or looking at some temporary glitch in the toolbar checker tool.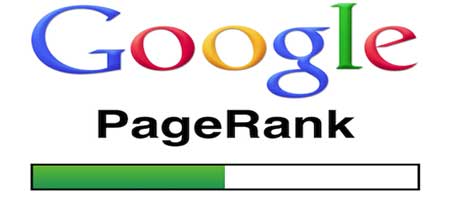 But after conforming on several other computers, I was sure that it has indeed improved.
The great news is that 147 of our 150 clients saw improvement in page rank!!
Page rank works by counting the number and quality of the websites pointing to a website. Earlier It was an important ranking factor also but in time It was manipulated so badly by spammers and black hat SEO practitioners that Google's subsequent algorithmic updated made it less and less prominent.
Now, there are more than 200 ranking factors. Getting links from relevant and high page rank sites can still help you get higher page rank and rankings.
The best advice for webmasters is that don't focus on page rank or ranking. Page rank and rankings will follow if you follow high standards of work ethics. Instead of focusing on PR or rankings, focus on users. My experience says that if you care for user's experience, Google will take care of you. That is why you will never see a website getting penalized by Google who churn out quality content.
What should you do to be in good books of Google?
Produce high quality content which for users related to your niche. You will automatically get high quality back links as people will tend to share your content on social media sites, blogs etc
I have seen many bloggers and companies making millions of dollar per month by producing high quality content. If you want to produce high quality content think from end user's perspective. What kind of information they might be searching.
How can you enlighten your clients and customers etc. For searching new topics or hot topics in your niche, you can use Google trends for doing keyword research.
One rule you must follow in content production is: "The frequency of content production. Be consistent. Write on a regular basis and leverage social media tools to promote them.
One blog I passionately follow is Neil Patel's Quicksprout.com. Recently he wrote a a blog about getting tons and tons of traffic by writing regularly and writing quality.
One of other friends improved his websites traffic from few random clicks in a month to over 126,000 unique visitors in a month. His website is Highya.com. You can follow the footsteps of these enlightened people to improve your ranking, traffic and page rank. Money will follow, don't worry.