Google Penguin Penalty Recovery, Penguin 2.0 update Penguin 2.0 update- A Boon or a Bane? The recent Penguin 2.0 update has put all the SEO experts in a fix. There are numerous questions running in their minds; what is the difference between Penguin 1.0 and the latest 2.0 version? What exactly Penguin 2.0 is going
Google Penguin Penalty Recovery, Penguin 2.0 update
Penguin 2.0 update- A Boon or a Bane?
The recent Penguin 2.0 update has put all the SEO experts in a fix. There are numerous questions running in their minds; what is the difference between Penguin 1.0 and the latest 2.0 version? What exactly Penguin 2.0 is going to filter? What if my site is hit? Should I recover it? If yes, then how should I recover it? If no, then should I start afresh with a new domain? These questions just keep on ringing in their minds and a number of SEO experts have revealed their confusion regarding the latest update.
Let us begin by demarcating the difference between Penguin 1.0 and 2.0. Amongst the two, the Penguin 1.0 can be termed as the more brutal one. Since long the webmaster had been bombarded with websites which had paid links, high anchor density and the high number of low-quality links. If your site was hit by Penguin 1.0 you can expect it to be gone for a long time. In fact, there still are such websites which haven't recovered from Penguin 1.0 penalty even now!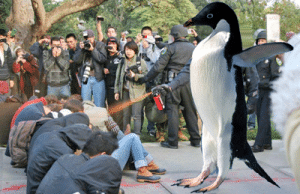 On the other hand, the Penguin 2.0 update was all about penalizing websites with the high volume of money keywords in the Anchor text, manipulative link building tactics and focuses on backlink patterns. It is a much deeper algorithmic update and picks up sites which use link spam for their benefits and simply flushes them out.
Here are a few prominent features of Penguin 2.0 update:
It looks for Footprints and Ratios- What confused numerous SEO experts is the fact that while you can spot websites which has been penalized by Penguin 2.0 on the basis of anchor text issues at the same time you cannot help but notice some sites with high volume of money keywords in Anchor text did not get penalize at all! This is what made the experts ask that on what basis was the Penguin 2.0 filtering websites? Recent research of the statistics pointed that it is Google which scans the websites on basis of its normal ranking algorithm for a particular keyword and then runs it through Penguin 2.0 which further issues red flags to the sites if the ratios and averages found unnatural and it is these sites which end up getting penalized. Then again the positions are awarded accordingly.
A boost to the local search results and a bonus for the local business- It has been observed that since the update the search engine has been favouring local search results. Whenever a search is generated it is showing more localized results. It is a welcome change for a small local business who had been struggling with Google search engine result analytics to get noticed. The latest Penguin 2.0 update definitely brings in good news for small localized businesses.
Check on Advertorials- Companies use links that are paid for and you will find numerous such sold links on Google. With the Penguin 2.0 update, Google puts a 'no tolerance for sold links' rule in bold letters. According to the latest update, any website using sponsored posts or blog posts which are paid for need to include a disclaimer and use nofollow links.
Since the latest update has brought in a number of changes in the way search engine results and websites are to be reviewed, to survive the filter and to prevent your websites from getting penalized your SEO tactics need reconsideration too! Only when you change your SEO process you will be able to protect your website. One of the most important implementations should be that of Link audits. Evaluation of your backlinks seems to be the most important process now. Look for the following danger zones in your backlinks:
Check for any external links
Check if the page is indexed in Google
The pages should not have more than 10 back links
Is your theme listed as suspicious?
It should not have huge number of outgoing links
Check for site-wide footer links
Check for other domains having the same registration information
Link velocity trend should not be above 150%
Apart from the above mentioned, in order to protect your website from getting penalized you should also incorporate the following tactics:
Build High-Quality Links- Make use of more Guest blog links, Info-graphic links, giveaway links, broken links and last but not the least, links from your competitors are safe too.
Build links in moderation and maintain a smooth balance.
Focus on producing variety of links.
Generate unique content- With fluffy articles featuring all over the internet, make your articles stand out and really shine. Give them the royal treatment. Dot your I's cross your t's and create genuine and informative content. Including relevant images also help a lot.
Do's to survive Penguin 2.0 hit:
Generate unique and quality content.
Brand Mentions
Generate positive social media signals
Establish Google Authorship
Market your content
Author rank
Strictly follow Webmaster guidelines
Remove unwanted links
Don't s
Do not buy links
Do not over-stuff articles with keywords and end up spamming it
Avoid link exchanges
Optimize your website in moderation, do not over-optimize
Strictly forgo Plagiarism
Get rid of unnatural links
Article marketing spam
What Google actually wants is to drive people's focus towards building sites which have authentic shareable content instead of sites built upon sheer SEO tactics and paid links. Through this latest update their one and only goal is to push people to avoid making websites out of spammy back link techniques.
According to Matt Cutts, head of webspam team at Google, "Penguin 2.0 is focused on penalizing sites using black hat SEO techniques and rewarding sites which are offering great visitor experience." He also added as a caution that Penguin 2.0 ill drill deeper into the website's inner page analytics to look for spam.
Google's updates are for nothing but to tighten the search engine results and to provide every business website with a healthy and fair competitive advantage.