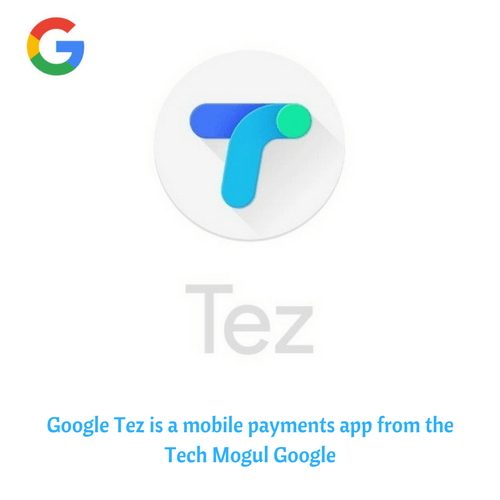 Tez is a Hindi word that translates to "Fast" or "Swift." Launched on September 19, Google Tez is a mobile payments app from the Tech Mogul Google. The app is specifically targeted at Indian users. Tez app operates by making use of the Unified Payments Interface (UPI) developed by the National Payments Corporation of India (NPCI).
Tez can be used almost anywhere where UPI-based payments are accepted. Over a course of about 1-and-a-half month since its release, the app has observed 7.5 million installs and as of October 27th, over 30 million transactions were completed using the latest mobile payments app from Google. To those looking to append their knowledge about the latest Uniform Payments Interface app released by Google, here is some important information to get you started:
Supported Platforms
Tez is available both on Android and iOS platforms. Hence, it is compatible with a wide range of smart devices, both handheld, and portable.
Language Support
In a multilingual country like India, any app that needs to be accepted by the dialectically distributed populaces need to be available in multiple languages. Google has followed this fact by introducing the UPI app in Bengali, Gujarati, Hindi, Kannada, Marathi, Tamil and Telugu, in addition to English, for now. Google is planning to add more prominent Indian languages over time to make the app more useful to users excited and interested to use the mobile payments application in their native language.
Acceptability
For now, Google Tez is being accepted by redBus and PVR Cinemas. However, Google is planning to extend the mobile payments service to DishTV, Domino's and Jet Airways. Moreover, Google is working with extant advertisers, online eCommerce platforms, such as Shopify, and payment aggregators like Billdesk and PayU to improve the mobile payments app.
Under the Hood Technology
Most Smart devices, especially Smartphones, released in the Indian market don't come with an onboard NFC (Near-Field Communication) chip installed on them. In order to bypass the requirement of an NFC chip, Tez makes use of a revolutionary underlying technology.
Despite making use of sensitive information like mobile numbers and usernames, Tez makes secure digital transactions possible by using Audio QR codes. These codes rely on sound transmitted at an inaudible, to the human ear, frequency from the payer device to the merchant device.
Furthermore, the mobile payments app doesn't require users to compromise any personal information by sharing it with the UPI app introduced by Google.
Future
Google is mulling over releasing the UPI app in other emerging Asian countries, including Indonesia, Thailand and Vietnam. Moreover, Google is planning to add additional payment options like credit cards and eWallets to improve the mobile payment app. Soon to come devices from Smartphone manufacturers like Lava, Micromax, Nokia Mobile and Panasonic will come with Tez as a preinstalled app.
Where do I Get the Google Tez app?
It's simple! Depending on your mobile device on which you wish to use the app, i.e. Android Smartphone or an iPhone, you need to visit the concerned app marketplace on your device. Google Play for Android and App Store for iOS devices. Download the app, follow the instructions to set up the app and start making Tez digital transactions.