Google is always testing and experimenting not only with search result interface but with hundreds of other things. Be It Google Glass, driver-less car, providing internet services through balloons or patenting data centers in oceans.
Google and Amazon are some of the world's most innovative companies known for pushing things forward by investing heavily in research and development.
If Barry Schwartz is to be believed, Google is experimenting with Google Search interface by showing image from the page itself. It will look like a mix of Facebook fan-page status update plus the usual Google search result. Let me explain.
When you update a status on Facebook with a link, It automatically detects images and and let you choose the image. If you don't find the image relevant then you can upload an image directly from your computer. Google might have taken this clue from Facebook for increasing engagement.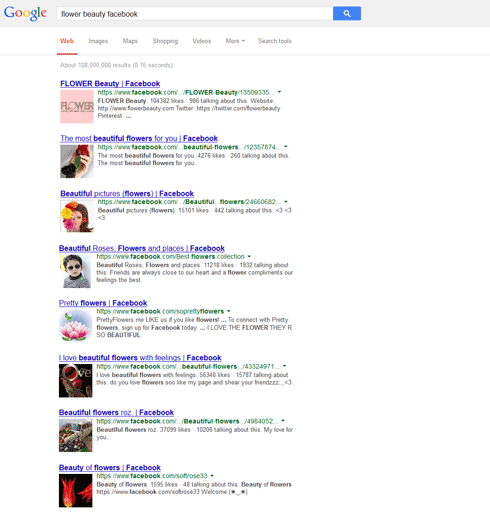 It will look something like this. If you want to keep yourself updated about Google new experiments you can subscribe Google's official blog.