If you are a blogger, we have just the right opportunity for guest blogging for you.
www.seocorporation.net is inviting guest bloggers to submit their high-quality blogs. We are glad to announce that we'd like to feature relevant, unique, informative, niche-specific and original blogs.
Do we charge?
Not at all! We are keen on bringing together a network of reputed Guest Bloggers and help our readers get expert advice and other information on a variety of niche-specific topics. We provide a no-follow link to the author and accept posts based on the quality of their content.
Read on to find what kind of blogs you can submit to us for publishing and the guidelines you need to follow in order to get published.
What kind of blogs are we looking forward to publishing on our blog?
The SEO Corporation blog is focused on bringing the best about SEO forward. From time to time, we also dig deep into matters pertaining to digital marketing as a whole, SEO Tools, Online Marketing case studies, blogging, marketing through blogs, link-building, content marketing, PPC, SMM, artificial intelligence, and machine learning.
You can drop us a mail if you'd like our editorial team to assign you a topic.
Guest post Submission Guidelines:
Make sure that your article has zero grammatical errors.
Your article content should be highly relevant, original, factually accurate. We recommend that you don't make any superficial or ostentatious claims unless there is extensive proof attached.
Keep your blog title length no longer than 76 characters.
Your blog should be at least 1000 words. Our audience is a huge fan of exhaustive blogs but if you can wrap it up within 1000 words, you'll make our editorial team super happy.
Always use relevant photographs (copyright infringement free) to better demonstrate your content.
The blogs you submit with us shouldn't be published anywhere else. Once it has been published on our blog, you can't submit it anywhere else either. However, if we decline your request, you can submit your blogs to other blogs as desired for re-publishing.
We accept blog posts with video media (from YouTube or other sources).
We let authors mention one link in the body of the blog and another in the author bio. However, the link you will receive from us will be a no-follow one. In your author bio, you can mention your personal blog, website or a social media profile link.
We respond swiftly to guest posting requests and submissions and take one business day to review the submitted post.
You can send us your blog posts in "*.DOC", "*.DOCX", "*.TXT" or "*.RTF" formats.
Keep your anchor text as natural as possible.
Avoid focusing on keywords. Instead, focus on the topic, quality and comprehensive information.
Your author bio shouldn't exceed 50 words.
Avoid using jargon and make your post as user-friendly as possible.
We do not accept blog posts written solely for the purpose of gaining a backlink. Keep your audience in mind and the backlink will flow.
Make sure that you go through our guidelines and understand them well before you send us your guest post submission mail.
What's in it for you?
Our blog has thousands of readers from all over the world. We are primarily focused on bringing updated and educational information concerning SEO, SMM, PPC, Content Marketing, Online Marketing, Artificial Intelligence, Machine Learning to our readers. We intend to provide our readers with expert voice on a variety of matters and here's what's in it for you:
Referral traffic: Tap into our growing reader base by writing relevant content and earning their attention. With the right content, referral traffic from our blog will flow to yours too.
Inbound link: In exchange for high-quality, plagiarism free and informative content, we will give you a high-quality natural no-follow backlink.
Permanent post: If your post gets accepted, we will keep it on our blog for as long as our site stays up.
Mass distribution of your content: We follow a proactive content strategy and distribute your content to attract maximum attention.
Swift response: Our process is very quick. We don't keep posts pending for too long and take only 24 hours (business day) to review submitted posts.
Send us some great blog posts
We are accepting guest posts so you don't need to connect with our editorial team regarding whether we'll accept your post or not.
You can pick your own topic but make sure that it's relevant to the type of content we post on our blog. Once you are finished with your post, proofread it, add the relevant media as necessary and send our editorial team an email titled "Guest Post Blog Submission by *Author Name*".
We take only one business day to revert so expect swift feedback.
Summary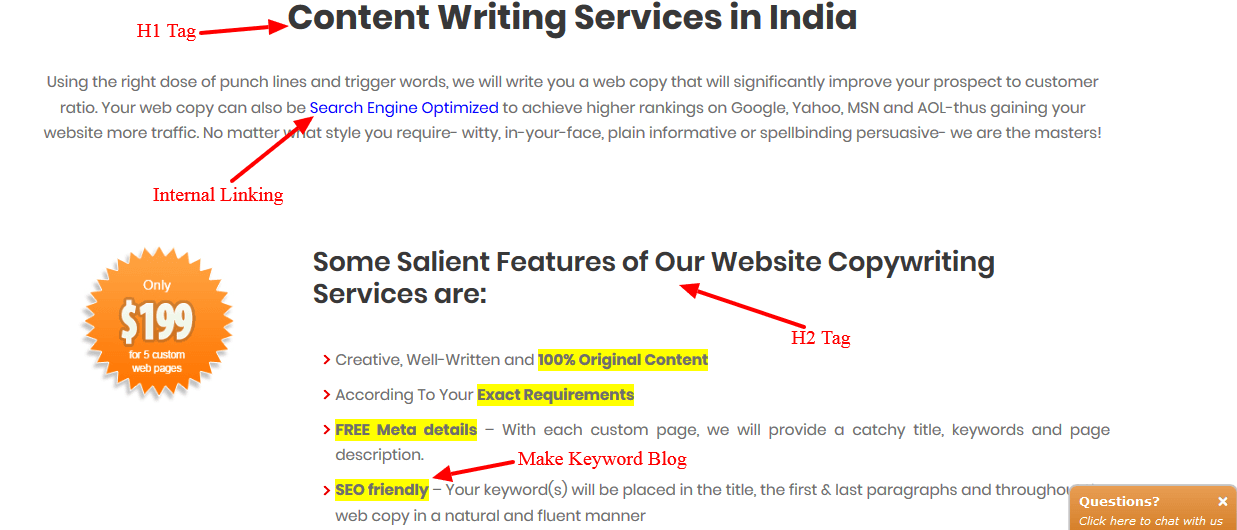 Article Name
Write to get featured on the SEO Corporation Blog
Description
Tap into our growing reader base by writing relevant content and earning their attention. With the right content, referral traffic from our blog will flow to yours too.
Author
Publisher Name
Publisher Logo