I have written for years, playing with words and trying to gain maximum visitors to read my stuff. Truthfully, the initial few months have been quite agonizing. Number of visitors were far from being satisfactory, knocking down my hopes. Soon, I was battling strong urges to quit blogging. Don't get me wrong. Writing is oxygen
I have written for years, playing with words and trying to gain maximum visitors to read my stuff. Truthfully, the initial few months have been quite agonizing. Number of visitors were far from being satisfactory, knocking down my hopes. Soon, I was battling strong urges to quit blogging. Don't get me wrong. Writing is oxygen for me; I survive on a daily dose of reading and writing. However, I was in desperate need of a relief.
Thanks to my stubborn spirit, I refused to quit blogging. But, aimless posting was no longer a viable option. I decided to stick, and incorporated a few changes in my approach. And the results were undoubtedly impressive. No, there is no magic potion to make your blog the sweetheart of online community. But, I firmly believe that nothing is impossible. Increasing traffic is also achievable; all you need are right ingredients.
So, I decided to share few snippets for my fellow bloggers who might have hit a dead end. Read on to find out how to increase your blog's traffic.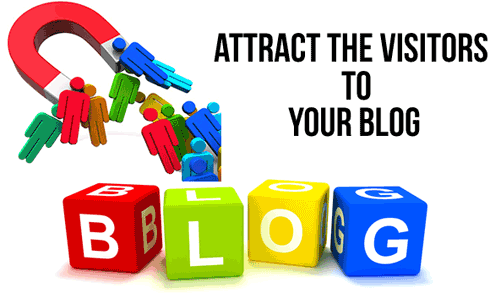 Design for a Grand First Impression:
Take a look around. You live in a clean and well-decorated house. You desire your workplace to be uncluttered and premium. Your blog should be treated in a similar fashion. It should be appropriately designed and maintained.
Think about the first thought in visitors mind when he lands on your blog. Spend some time and efforts to pep up your blog. But, don't go over-the-board. In my view, a minimalistic lay out is the most preferred among users. Make your blog easy to navigate, and not cluttered with undesired animations or pictures. Remember that Google considers your bounce rate, and you should not mess with this part.
Think about the needs of readers using their mobile phones to read your blog. Getting a 'responsive design' is the perfect way to satiate these users. Such layouts hold the power to readjust themselves to suit the screen size. Anyway, more people are logging in from their mobile devices. So, you cannot afford to offend them.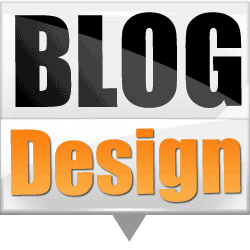 Fast Loading Speed Is Necessary:
It doesn't take me much time to understand the importance of loading speed. It should be noted that your visitors are impatient. They want immediate results, and are already bombarded with choices. In fact, blogs with poor loading sites experience diminishing traffic.
Some Tips to Increase Loading Speed:

Employ smaller pictures in your blog.
Apply suitable formatting to distinguish picture from the text.
You could also merge different images to form a single picture.
Utilize a Content Distribution Network for accelerating loading speed.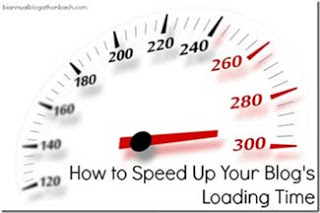 Use images For a Better User Experience:
There is no denying the fact that you're a terrific writer. And you have posted an informative piece of content. But, there is a dire need to spice up things. People like pictures, and you must incorporate them to tell your story. But, remember that the aspiration is to complement the text and not overpower it. And of course these images should be relevant to your text.
The hardest part is finding the right images. Google images are the right way to start, followed by Pinterest, Getty images, etc. Or, get your camera out and click some beautiful pictures. Original pictures will enhance the overall look and feel of the blog.
Write from Your Heart!
With years of blogging, I've learned one crucial thing. Readers appreciate honesty, and you should learn this craft as well. Life in the real world is not always joyful; you also need to reflect sincerity in your writings. For instance, if you're discussing a product or service, shed light on both positive and negative aspects. Sometimes, it may attract criticisms, but there is no need to feel disheartened. Listen to their feedback, and jot down another blog clarifying their doubts.
Writing is not penning down words. Anyway, Internet is already choked with trash. You don't have to become part of this group. Strive to fetch something new to the table. Readers are always searching for unique voices. In my view, a deeper and more authentic blog can't go unnoticed for too long.
Acquire the habit of reading. Try to grasp newer terms, phrases, and much more. It will expand your horizons. Trust your instincts, and never feel too scared to experiment in your writings. Once you've completed the blog, read it aloud to find out any error.
Duplicate content is the biggest sin in the online industry. So, don't even think about going the plagiarism way. Stay original and creative!
Points to Remember:

Discuss a problem in your content.
Provide effective remedies in an easy-to-understand manner.
You may categorize post into different sections.
Place relevant images.
Put forward pertinent facts.
In the end, offer an appropriate conclusion.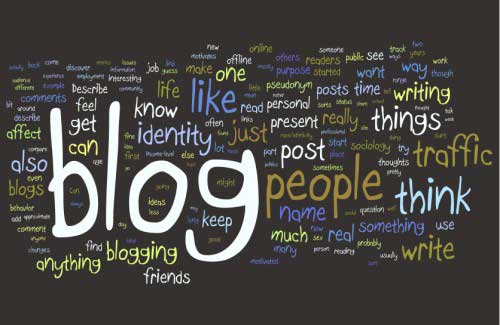 Promote Your Blog Through Social Networks:
These days, social networking sites are the buzzword. You must include social media share buttons in your blog. In this manner, they could get shared on different social media platforms. But, there's more to this promotion practice. Here is how to promote a blog on social networking sites:
Google +:
The latest from Google's kitty, this social networking platform is steadily climbing the popularity charts. Here are some ways to secure your place in the community:
Connect your blog to your G+ profile. This will establish your authority in the community.
Add more individuals in your circle, and then promote your blog through it.
Another great way to promote is through Google Community. These communities comprises of people with similar mindset.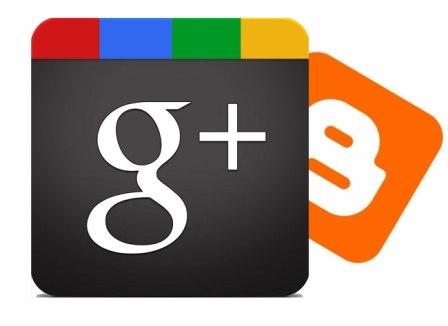 Tumblr:
If you're serious about social media platforms, tumblr should be on your list. You can connect with a wide audience through this outlet. Here's how to do it:
Copy the HTML of your blog.
Click on the text option, and put the title of your post.
Place the back link of your post.
Tap the HTML option, and paste the code.
Finally, press the update option.
You may have to include space between paragraphs.
Include required tags, and press the create post button.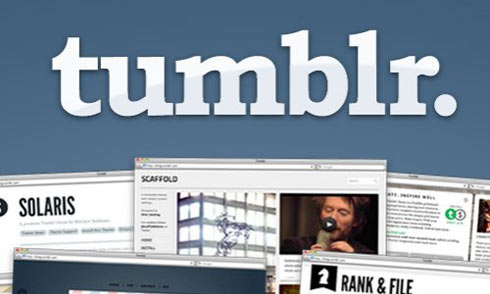 Facebook:
The largest social networking site provides exciting opening for blog endorsement. The whole world is on this platform, and you also need to give Facebook special treatment. Here's how:
Set up a Facebook page to endorse your blog. Post links to your blog via this page.
Interlink this page with your Google+ profile for added exposure.
Join relevant Facebook communities to amplify your reach.
Set up a new Facebook Group, and invite people to join it.
Many individuals utilize their personal blog for promoting their blog. I am not against it, but having a separate Facebook page awards some authenticity to your blog. Anyway, credibility goes a long way in our profession.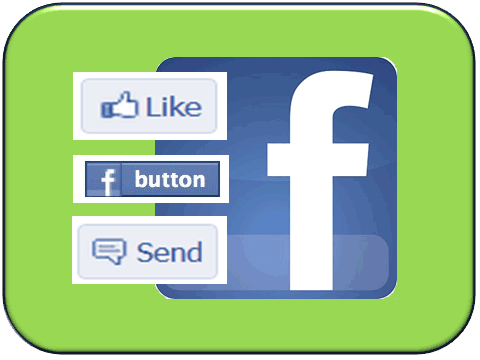 Twitter:
Twitter believes in being concise. But, it does offer ample chances to reach to the attention-starved audience. Here's how to market your blog:
Utilize hashtags for promoting your blog. These days, this method is extremely popular.
Retweet the tweets mentioning your blog's name.
Include your information in Twitter profile. Include the URL to your blog in your bio.
You may include a link to your Google+ profile as well.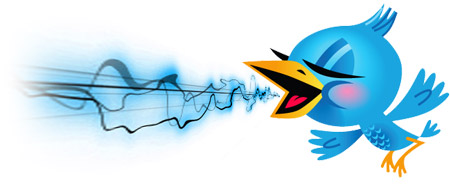 YouTube:
Post some cool videos on the video sharing site, and draw some traffic from it. In this case, relevancy is of crucial importance. For instance, if you own a technology-focused blog, upload video showcasing or reviewing a new gadget. Such videos also possess high user engagement value. It should be noted that videos can go viral on different social networking sites. However, readers will judge your blog's caliber by evaluating your video. So, be careful while recording a video.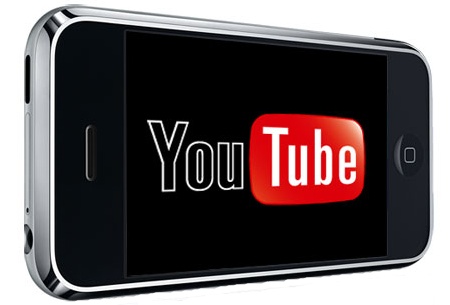 Encourage Readers to Subscribe:
Build a list of subscribers for your blog, and then email them about your new posts. Any blog owner will love to have a really long list of blog subscriber. Here's how to build a really impressive listing of subscribers:
Make the process convenient for your visitors.
Display the subscription form clearly. But, don't force readers to subscribe.
Showcase the benefits of subscribing to your blog.
You may provide some incentives for subscribing.
Comment on Blog/forums:
We're not asking you to indulge in shameless self-promotion. But, read other blogs and leave meaningful comments. Now, spot an opportunity to leave the link to your blog. The opportunity may lies in a query, where you can direct readers to your post. However, do this only if you have some significant information on the post.
In the similar fashion, comment on forums to gain some traction. These sites have proved to be a great source of meaningful traffic. First establish your credibility among members of the community, and then try to promote your blog.
Think SEO for Better Results:
In the beginning of the post, I discussed difficulty in attracting visitors to my blog. SEO for blogs is the ideal solution to such troubles. In my view, Search Engine Optimization holds high relevance for bloggers. Now, the strategy involves numerous steps. Sadly, many blog owners are scared or oblivious of the best Search Engine Optimization practices. If you're willing to spend some efforts, you can learn this technique. Or, you can take assistance from a professional service provider.
Here's how to attract more visits through SEO:
Research and brainstorming is required to discover the right keywords.
Incorporate keywords, but they must appear natural.
Acquire the habit of Interlinking. Both Google and readers appreciate it.
Get an analytics tool for a better picture of your blog's web traffic.
Pay attention to the title tags for better results.
Write an appealing Meta description for more clicks.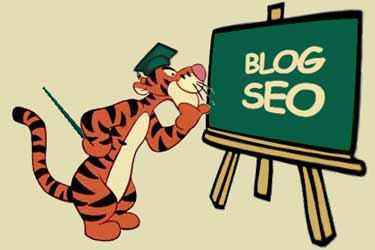 Post Consistently:
Your blog is your sweetheart; so, show it some love. Post blogs consistently, and try to find out newer topics to write on. Your readers will definitely appreciate your zeal and commitment to work. Otherwise, they will move to other options.
Many times, writers face dead end and can't come up with new ideas or topics. Don't feel overpowered by this emotion, and push your creative limit. You can take help from other bloggers. Find out what they're writing on. It should be noted that you need to raise your opinion on the picked topic.
If you post frequently, more readers will bookmark you or subscribe to your RSS feed. They will come to trust your blog, which is undoubtedly great news. Search engines also like a site/blog with new and regular content updates. So, you have one more reason to post a new blog.
Practice makes a man perfect. This philosophy is also applicable for bloggers. The more you publish, the better your skills will get. If you are a new blogger, then this method will definitely do wonders for you. But, this should not come at the expense of quality. My advice is to stay committed to your blog.
Writing more blogs will also establish your authority over a particular domain. With continuous posting, you will gain more knowledge about a specific topic. Plus, readers will come to trust your advice. This could also lead to more recommendations and shares.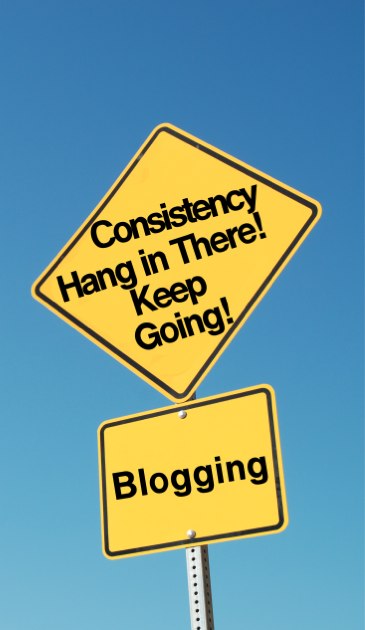 Have Patience, They Will Surely Come!
I understand that it is very hard to be patient. When it comes to blogging, it will put your patience to a stringent test. All of us want quick results, and this feeling could affect our focus on developing high-quality blogs. What I want to convey is that patience is essential for success in this domain. Don't allow impatience and frustration creep in your mind. Sooner or later, success will be yours.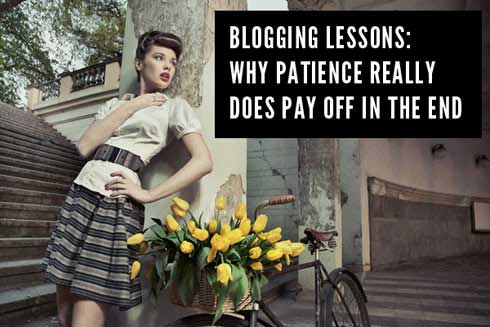 Conclusion:
So, I have tried to list every possible method to increase your blog's web traffic. If you think I have missed something, let me know through the comments section.