Introduction There are different types of social media platforms in use at the present time. From Twitter to Facebook, people immerse themselves in getting to know more people, understand different cultures, and so on. Just like individuals, businesses also use these media platforms for expanding their customer base. But out of all the social media
Introduction
There are different types of social media platforms in use at the present time. From Twitter to Facebook, people immerse themselves in getting to know more people, understand different cultures, and so on. Just like individuals, businesses also use these media platforms for expanding their customer base.
But out of all the social media platforms, it is Instagram that has returned high-yielding results. A recent study has revealed a business account can have 1.46% growth in terms of followers per month. With such a lucrative insight about Instagram, several businesses now prefer this platform over others.
But to get maximum Instagram marketing benefits, you need to learn the tactics. There is no shortage in the number of competitors on the digital platform. Everyday you will see that a couple of new companies have entered the market. So, if you want to stay ahead in the race, you have to upgrade your Insta marketing strategies.
Bearing this in mind, we have formulated a vast Instagram marketing guide. This will give you more clarification and also help reduce mistakes and errors in your marketing plans.
Creating a business profile on Instagram
To use Instagram for marketing your business, the first thing you have to do is create a business profile. This is one such platform where you will get two profile options- private and business. Since you want everyone to see your content irrespective of the follower list, you must create a business account.
If you don't have any idea about the process or are new to Insta, don't worry. You can follow these below discussed steps and proceed further.
● Instagram can run across a wide range of OS, i.e., Android, iPhone, and Windows. Therefore, you can easily install it in your preferred device.
● After the installation is complete, open the app and then click on Sign Up. This step is only for first-time users.
● If you already have a private account, simply log into it.
● You need to enter your email ID. Since your profile will work collaboratively with other platforms, make sure to use only admin email.
● After that you have to choose a proper user name. For business accounts, it will be best to keep the user name as your brand name.
● Upload a profile picture for better identification. Always go for brand logo, business logo, or such formal pictures.
● A "bio" section will be there where you can write about your business in 200 characters.
● Once everything is completed, click on the Next button.
● Your business profile on Instagram is ready to use.
As Facebook and Instagram marketing are interrelated, you can sign in using your Facebook ID also. This way all your Insta posts will be visible on Facebook.
Optimizing your switched Instagram business profile
Many Instagram users switch from their private accounts into business profiles. While switching, profile optimization is extremely necessary if you want the best out of social media digital marketing. For example, your own profile picture wouldn't yield genuine results from the business profile. Similarly, if you do not paste your business website link, your users wouldn't know where to go.
Therefore, optimizing the profile at the time of switching is important for Instagram marketing business. To do so, following tips will help you in the process:
● You need to start with formulating a wonderful bio. The maximum limit is 200 characters. And therefore, make sure to keep it crisp but impactful and impressive.
● To make the bio more compelling, you can use emojis and even add a call-to-action.
● Make sure to paste the original live link of the business website. If you don't have a business profile yet, you can link other social media profiles.
● According to the Instagram marketing facts, using a proper profile picture is necessary. For example, if you see the profile pic of Vogue Magazine, you can see that they have used a simple V letter in black color with white background.
● You must provide proper contact info so that your users can get in touch with your business. Make sure it is a single contact point so that no user has to face struggles.
You can even hire us as an Instagram marketing company to make sure your business profile has everything required for promotions. We have expert professionals who will guide you in creating impactful profiles.
Formulating splendid and exceptional marketing strategies
You should formulate a proper Instagram marketing strategy before you start promoting your brand. Strategies must be such that they consider both your and the users' benefits. For example, let's say you have clicked a wonderful product picture and uploaded it on Instagram. Now, if you don't write proper content, the picture will be useless.
That's why in this below section, we have discussed some of the most promising strategies related to Instagram marketing for small business.
1. First of all, you have to identify your users. Targeting the wrong audience will create more hurdles for your business. For example, let's say your business profile represents your barista. If you target all food lover users, the results won't be fruitful. Therefore, you need to target those who like coffee, baked goodies, and so on.
2. You can study proper market trends to know the audience group you have to target. This will reduce risks of targeting the wrong user groups. You can also study your competitors to know how they are using the user platform.
3. Setting appropriate goals and objectives is necessary. This is how Instagram marketing works. Therefore, if you do not define the business goals appropriately, you can't achieve success for your business.
4. Always design strategies using which you can study the performance metrics. If you want to devise this particular strategy without any error, make sure to hire us as your digital marketing company partner.
Creating, editing, and uploading high-quality contents
To be honest, Instagram marketing for business is not a piece of cake. You need to consider a lot of factors to properly present your business and draw more audience. One such way to promote your business and open a marketing channel is to provide high-quality content.
Unlike other social media platforms, you will be allowed to post only pictures and videos. The caption will have the description of the multimedia followed by hashtags. Now, the image must be clear, should have high pixel resolution, and as original as possible. This will help you achieve transparency in your business operations.
While writing the captions, you can use keywords. But make sure that the content is neither too short nor too long. If that's the case, you won't be able to convince users and direct that traffic to your website.
When you will post the hashtags, make sure they are relevant to your content, brand purpose, and the multimedia. For example, if you have posted a picture of ceramic dinner set, the relevant hashtags will be:
● Indian pottery
● Dinner set gifts
● Ceramic dinner sets
● Dinnertime
● Luxurious ceramic set
Improving user engagement and satisfaction
Not many are aware of how to do Instagram marketing, especially if they are new to the platform. Therefore, if you do not have any user engagement strategy, your followers won't increase in number much. So, you need to make sure that your users are satisfied with how you appear on Instagram.
Below we have mentioned a few tricks that will help you achieve more customer satisfaction and user experience.
1. Make sure to reply to the comments of your followers and users. Also ensure that your comments are polite, convincing, and impressive.
2. When someone asks you about the price, make sure to reply the same in the comment. Asking for a DM or direct message might introduce discrepancies.
3. Make sure to give shoutouts to user profiles who support you a lot and have availed your services or bought products. To do so properly, we will help you as an SEO Company and take care of the shoutouts and gratitude presentation.
4. You have to make posts frequently and in a consistent manner. If there is a huge gap between two posts, your users will lose interest and move to another business offering the same thing.
You can even follow the Instagram marketing examples to know more about user engagement and satisfaction. This will help you to gain some idea about how your posts, replies, and comments will affect the customer engagement and traffic.
Proceed step-by-step and exposure your business to success and glory
For better results, hire us at SEO Corporation. We offer excellent digital marketing services. Therefore, you won't have to waste time or invest in training your in-house team for marketing on Instagram. Our professions will help your business profile grow in terms of followers, engagement, and also the insights.
Furthermore, with an Instagram marketing agency near me, you will have the freedom to focus on other parts of your business. The professionals will take care of everything, from posting contents to analyzing the statistics. Therefore, you won't have to worry about your business growth on social media.
We will also help in identifying the competitors and optimize your business profile accordingly. Thus, you can stay ahead in the race and drive more traffic to your business website.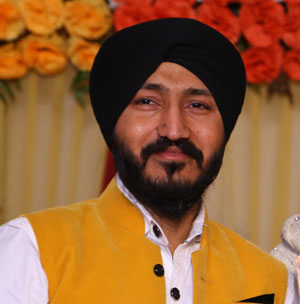 Jaspreet Singh, the genius mind behind SEO Corporation. A Digital Marketing enthusiast who speaks fluently on all arrays of Internet marketing. He beholds in-depth understanding of digital platforms and guided countless businesses globally in achieving top position in the market. Whether you would like to perceive recommendations for your startup or tips related to digital marketing for your business, he is never short of talking about it.