How to Protect Your brand from Negative Reviews or Get Rid of It Reputation management initially was used as a closely related term of PR but due to massive digitization and advancements reputation management gained lot of attention and became an issue of prime concern for people and businesses. Internet is a remarkable phenomenon for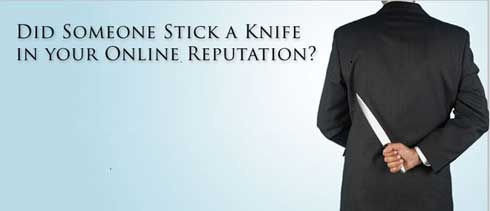 How to Protect Your brand from Negative Reviews or Get Rid of It
Reputation management initially was used as a closely related term of PR but due to massive digitization and advancements reputation management gained lot of attention and became an issue of prime concern for people and businesses.
Internet is a remarkable phenomenon for businesses and a great platform doing their marketing. It has not only changed the face of business but also has transformed its related aspects.
One of which is Marketing. Marketing as we know is all about taking care of customers. Right from the having understanding of what the customer needs, to satisfying them after provision of service or products, it's all marketing. In the world of web marketing takes shape of online marketing and in the current scenario social media, blogs, free tools available online come out as a heroes for the marketing of any business online.
It's imperative for any business to survive in the current scenario without including online marketing in its marketing strategy. As of today every business men considers the web space a blessing but how is it possible that it doesn't have any cons in its baggage?
Businesses have failed miserably, shattered and closed down due to non-existent accusations imposed on them because they couldn't deal with them wisely.
That is the power of rumours that are spread online. Everything goes viral on the platform called www and its context doesn't always have to be positive so you need to keep your eyes and ears open all the time for such risks because this damage if not taken seriously may become irreparable.
This blog will be all about how to do online reputation management of your business.
Why Brand Reviews Are Such A Concern?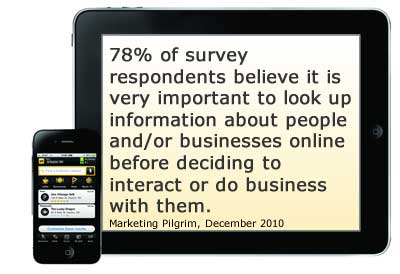 Trust In The Brand Name: Why would you buy anything from walmart.com blindfolded without worrying about the service or product quality? It's the trust in the name called 'WALMART'.

Trust in the name of the brand takes a lot of time in building up and maintaining that trust over the time is even harder.

Goodwill isn't counted as an asset in the balance sheet of a company for no reason. It's an asset that stands the test of time and quality.
Prominence Of Your Brand Name: 'All publicity is good publicity' is not true in the case of online marketing and reputation of your brand. You are suppose to make your business a well known name in terms of quality, trust, service, credibility, six sigma standards etc and not in terms of jokes made on it or because of the presence of a large number of hate pages on social media websites. Brand speaks of standard itself and those standards must be maintained and reflected positively. Provide high quality content, use keywords at the right places and apply right SEO tools for making into the good books of Google and ultimately in the good books of your users.
Brand Name Requires Nurturing: As mentioned earlier brands are not made in a single day, they are a result of dedication and sweat and blood invested over a long period of time. It requires high maintenance and cautious efforts.
Stakeholders: As a business you don't stand and survive alone. There are multiple stakeholders associated with you that make you what you are. Nobody wishes to associate with you even if you have a slightly tainted image. So maintaining brand reputation of a business becomes really important in order to attract quality workforce, acquire good clientele and to have links with the right people.
Tales of controversies
Facebook's 'Everybody draw Muhammad Day campaign'
Mistakes can be very minor but the consequences of those mistakes as a voluntary idea or an unintentional mistake can do some big damage. Remember the 'Everybody draw Muhammad day' campaign? In the year 2010 in the month of April in order to promote freedom of speech Facebook launched 'Everybody draw Muhammad day' which led to a lot of controversies around the world. It did attract a lot of attention though, but the protestors against the campaign as a result of hurt religious sentiments outnumbered the followers of the campaign.
As a consequence of which not only Facebook was banned in Pakistan but a large section of people deactivated their Facebook accounts claiming it has hurt their religious sentiments. Idea of promoting freedom of expression became a threat to reputation of Facebook. In order to deal with the then prevalent anger, Facebook had to block the page in India and Pakistan where the rebellion was at its peak.
It was criticized by a number of eminent figures and the whole campaign was even considered as 'disturbing' and 'silly' by many international newspapers.
It had other political implications as well but the point is yes! This did get Facebook attention but mostly controversies, causing it a loss of a big user base. Long story short, measures that Facebook took to deal with the situation reflects good reputation management.
Starbucks Irish And British Confusion
Another similar issue comes from one of everybody's favorite coffee chain 'Starbucks'. It's an American coffee chain but today there isn't a coffee lover who is not aware of Starbucks. It made a very silly mistake on twitter where on its Twitter account 'Starbucks IE' which is dedicated to Irish people they posted 'Proud to be British' without realizing the difference in the descents.
Irish followers took it as offensive and racist and demanded an apology from Starbucks. The apology was re-tweeted on the page and it was claimed to be a mistake, proving to be a good example of managed reputation disaster.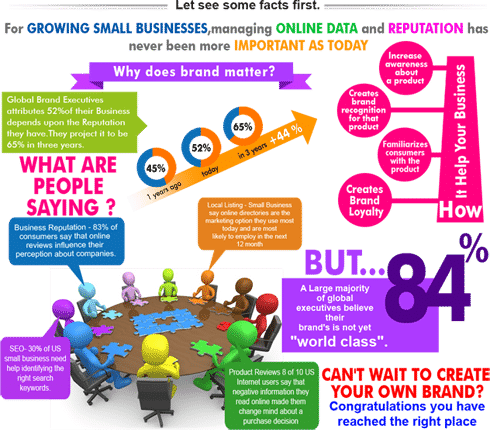 The connection of 'Being transparent' and Reputation management
Reputation management is quite closely connected to being transparent to stakeholders of a concern. How to be transparent to them? Solution is by opening up the channels of communication for them. It becomes risky if the offerings of a business lack quality but being transparent is a quality which becomes necessary in the long run. It definitely is something difficult to practice but it will turn out to be fruitful if you won't lack in efforts.
Employees are free to mention and publicize your products and services
Open communication channels in organization with almost no mediators in between
Welcoming feedback and reviews
Accepting the criticism graciously and openly
Are all examples of the term 'Being Transparent' and mismanagement of it often becomes the reason of poor brand reviews. Here are a few examples of the same:
Your offering may be criticized beyond your expectations and your ability of damage control and you might end up giving a rude response.
Employees that are responsible for freely publicizing your offerings may not be social media lovers and thereby may not carry the task allotted as expected of them.
By accepting the criticism publicly you are inviting your competitors to take advantage of the issue to bad mouth your offerings and brand openly.
A very good example of it is the angry re-tweet done by the Dark Horse cafe to somebody who criticized them for lack of outlets for laptops. They re-tweeted the following statement "We are in the coffee business, not the office business. We have plenty of outlets to do what we need." It's declared as a negative PR incident by a number of bloggers. It happens when businesses cannot imbibe the criticism in good nature and trust me it's easy to say than practically apply transparency in your business matters.
How do I recognize the potential of Disaster
Recognizing the potential in an event is of great significance because the action you need to take determines the consequences in the long run. Reputation management is not just about reacting to people or organizations on social media platforms or other web spaces but it also includes deciding wisely whether you have to respond to the scenario or not. A minor mistake made in communication may cost you a fortune and a damaged public image.
Social media monitoring is a tool that helps you recognize the potential of damage and helps you in analyzing the situation and act accordingly. How does it do that? It pools up all the online content available on various social media platforms like Facebook, twitter, blogs etc and scans what is the status of your reputation. If negative comments and feedbacks are prominent it's an indication to you that it needs to pull up the socks and get some damage repair done. Social media monitoring can be done personally or professional help can be taken for it.
Online reputation bombs- A nuclear weapon against your brand image
So far we have discussed about the social media effect on the reputation of your business and brand online. It's a disaster which can be managed if wise steps are taken to deal with it. There is another threatening phenomenon present on web that can hinder the reputation of your business and leave your brand a bad image. They are called online reputation bombs and they appear online as your search engine results. Imagine somebody searches about you and gets a whole list of hate pages made in your name as a result. It can cause very long run damage to the reputation of your business.
Following are some examples of online reputation bombs:
Bad reviews on the review sites: On the web space there are dedicated websites that allow the users of services and products to rate and review their experience with them. Example of such websites is Ripoff Report, Pissed consumer etc. They are readymade platforms for badmouthing products and services. Pray with all your might not to have a negative presence on these websites because criticism on them cannot be tackled easily.

Any negative content can affect your revenue and goodwill negatively.

Hate pages and websites: There are people who keep grudges close to their hearts and make efforts to go beyond just giving reviews on review websites. They develop hate pages and websites in your name and they do not necessarily contain all legal content. They sometimes turn out to be abusive and vulgar and defame your reputation badly. There are hate pages and websites made in the name of celebrities and politicians saying 'I Hate XYZ'. It's a very common phenomenon on the web and they post many times false facts and defamatory content on them.

Won't it be the worst nightmare of yours to have the name of your business or brands listed as 'ABC sucks' or 'Dark reality of ABC', it damages your existing as well as potential customer base terribly.

Negative media coverage: It's highly recommended that you do not mess with the media. Media frenzy can make or destroy a name. People listen to them and trust them. Stay in their good books because negative word from them can damage your brand image big time.
How to protect my brand from negative reviews
In the name of freedom of speech and expression many times people hurt the brand image and reputation of a person or a business. It's a given that everyone has a right to express views and to keep an opinion about a brand. But it must remain in the limits of a boundary and it must not overstep the border of law. Some reviews and content becomes illegal and businesses and people can take legal action against them in the form of a law suit. A content is illegal if
The language of the content is defamatory and abusive
Its depicts false reports and information
It intends to hinder the reputation of a business or a person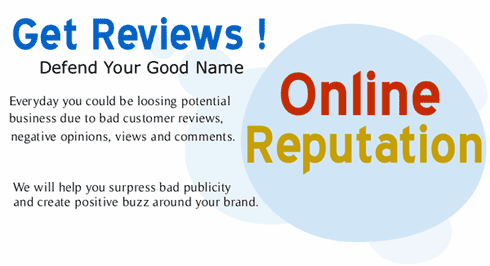 If the content present online about you or your business contains the above-mentioned properties you can even file a lawsuit as a victim of cybercrime in the court of law to deal with serious attacks.
Here are a few tips to deal with it:

Intensive SEO: The prime concern to deal with the negative reviews is to restore the brand image you had. Play the search engine game and reframe your marketing strategy. DIY, hire a professional and give your best efforts to improve the positive search ranking of your website. Enhance your positive content ranking whether you own it or the third parties do. Being top in the search results must always be in the positive context.
Take legal help: Monitor the reviews intensely and find out whether the reviews or claims made by the users are false, defamatory or destroying the image of your company. Take legal help, the seriousness of the matter will definitely help in eliminating the negative reviews from the web.
conduct an investigation for the cyber crimes: There may be times when things turn out to be ugly and cross serious legal boundaries. That's when you need to consult an online analyst to conduct a thorough investigation to identify the attack on your image and identify the threats by tracing emails and data cross-indexing. There are a lot of information collection measures available but you need to take help from an expert to deal with the matter cautiously.
List of top 10 ways to get rid of Negative reviews
Segregating the term online reputation from the reputation of your company is not practical. We all know web presence contributes to the identity of your business and brand today. Transparency is not just a demand of the users but a harsh reality of the present era. Here are 10 ways that can help you get rid of the negative reviews:
1 -> Reputation Is Earned, So Earn It: I have mentioned it before and again I am mentioning it- Goodwill is an asset! It's something you have to nurture and earn. Reputation is not something you get if you are not worthy of it. You have to stand and come out with flying colours to the test of time and expectations of your customers. If people are anticipating your offerings, give them a better experience than that. It's the 'wow' effect I am talking about. So, earn the trust and give your best to maintain it and negative reviews will definitely stay out of your way.
2 ->If You Can't Run Away From Being Transparent, Be Radical In Doing So: As you can't go into hiding because you have to be all transparent about your business go radical about it and set an example for others too. It will help you earn reputation as well as remain in the good books of the customers as well. For example- On the request of PETA now and then Mc Donald's in order to promote healthy food has forced its egg suppliers to improve the living conditions of the hens which helped in repairing some damage on the brand. Though another issue of plea against electric jolts being used by the U.S poultry suppliers to kill the chickens is still at the standstill but the endeavour has helped in shutting up the critics to some level. So at times, you have to be radical in terms of transparency.
3 -> Social Media Monitoring: Social media monitoring doesn't pool up the information on reviews from social media platforms for dealing with negative reviews about you, they also help in business development and revenue generation. As word of mouth is not anymore confined to personal meetings anymore social media plays a massive role in it. Monitor the users and prospective buyers closely and apart from dealing with their complaints, revise your strategies too in order to develop your business and strengthening your reputation.
4 -> Be Quick In The Damage Repair But Not Abrupt And Rude: After you analyse the potential of a grievance don't take too much time to respond. The best thing would be to acknowledge the feedback ASAP making the user feel important. Later you can devise a complete explanation and reasons for the inconvenience or trouble caused. Second very important thing is never to lose the calm. You are supposed to be polite with people especially on the social media platform because it's an open platform and a controversy could be created out of nothing.
5 ->Accepting The Criticism Graciously: I have given two examples in the blog already on dealing with criticism- The facebook campaign and Starbucks British – Irish confusion story. The gist is sometimes accepting criticism and addressing it with dignity becomes next to impossible but that's the price you have to pay for being transparent about your business and you can't lose your composure with it.
6 ->There Tsn't Any Business Card Better Than Google: All that glitter's is not gold is true but whatever glitters does attract attention. Do not make the mistake of compromising on your Google results. If you are being bad mouthed by anyone and it's prominent on your Google search results deal with it ASAP, measures of which have already been foretold.
7 -> Learn From Your Mistakes: It's not always the rivals or haters of your business that badmouth you. Sometimes it is your mistake and you are supposed to learn from them. Remember this ad? It was immediately pulled off by Dunkin donuts due to protests made against it promoting racism. So there are mistakes made and factors responsible sometimes that do a lot of damage to the image of your business.
8 -> Deal With The Illegal Attacks Strictly: Accepting and addressing the criticism is one thing but there are times when you have to take strict action against the people defaming your reputation and imposing false accusations in your name. To deal with such nuisance even if it takes to file a law suit to do that, it will give the notorious elements a message loud and clear that such nuisance won't be tolerated. It will help you clean your image gracefully.
9 ->Give The Time Some Time: Whenever you are hit hard by accusations and criticism, patience is the key. Whether to decide on taking the measures or dealing with criticism, be patient. Sometimes time works as the best healer and criticism comes along with the package of phases. If you'll bring a great offering to them and keep up with giving quality, the bad comments will soon be forgotten as human memory is very short lived in these aspects.
10 -> Seeking Professional Help Is Recommended: DIY isn't always a solution. It is great that you and your manpower possess great calibre of dealing with difficult situations but when things go ugly self medication won't serve the purpose completely. In fact it might worsen things for you and damage your reputation further if you fail to take the right steps. So there are times when you have to seek Expert Opinion and help to take care of the situation. It can be in terms of legal help, help in monitoring your social media or expert analysis. Do not feel reluctant to seek second opinion if the need is felt for it.
Protecting your brand from negative reviews and reputation management is something that needs you to stay alert and avoid having the attitude of 'I don't care what people say'.
It matters and matters a lot. I hope this blog helps you and your business getting out of troubles caused by negative reviews and help you manage your reputation. May your business flourish and prosper, keep working hard.
Our Related Pages

Google Webmaster Tool Update
How to do SEO in 2014 KEEPING GOOGLE Humming Bird Update
Comprehensive Guidelines for Getting out of Google Penalty
The Ultimate guide on Getting Traffic to e-Commerce Websites