Anyone familiar with SEO would know the constant thing about it: It is always changing. In local SEO, it's especially important that you optimize your on-site and off-site SEO tactics. Customers and clients are looking for you online and there is a wide scope for better lead generation and improved conversions locally.
Local competition is fairly high. If you are not claiming the top spot, it is bad news because your competitors are claiming it.
We have listed five solid local SEO tactics that will help your business rank better locally. Take a look:
1.     Title and meta description tags 
Title and meta description tags can be customized to reflect the topic and content of a webpage. They are essentially HTML elements and show up in the search results, thus are huge for Local SEO. Meta Description and Title are like mini-advertisements that should be carefully designed to attract more people.
According to Google, titles should be 50-60 characters long and description should be 160-200 characters. Write titles and description such a way that all of them are shown in search. Avoid writing lengthy titles and descriptions as Google will automatically pick the initial 50-60 and 160 characters, leaving/cutting the rest.
So, keep them short, simple, to the point, unique, compelling and crisp. Write descriptions that inspire the viewer/reader to click on the result. Use trigger words and check the quality of your content with different tools.
2. Online directories and citations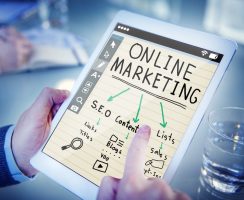 If your small, local business is not showing up online on Local Business Listings, you are losing serious business.
It is absolutely integral that your business shows up on major local business directories like Yelp, Merchant Circle, etc. Basically, just find more citation sites and get your business listed.
Mention the business name, address, phone number, website, working hours, etc and other information on the citations and keep the information consistent. Avoid abbreviations, misspellings, wrong phone numbers, etc to ensure your chances of high Google ranks.
3. Google My Business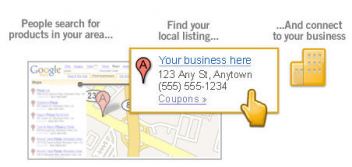 Google My Business (GMB) is another directory but it's a big one so we have a whole section devoted to it.
Google My Business is absolutely important and the best part is that it's free. Businesses with physical addresses can reap huge exposure through this tool and get on top if they are optimized well enough. There is a specific physical location verification process so an address is a must.
Also, you can only claim the GMB Page for your business if you are a business owner.
After the claiming part, let's move on to optimization.
You need a solid description, right categories, accurate business hours, types of payments accepted, etc and more information on the business page. Make sure that you upload your business logo and photos (at least three).
Google My Business also lets you hide your physical location which is a win-win for service businesses.
While we are on the topic, Bing Places for Business is something that you should consider for better local SEO prospects. It works just like GMB and is great for ranks.
4. Online reviews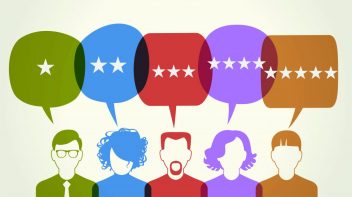 A recent survey revealed that 84 percent people believe in online reviews as much as a personal recommendation. And almost 7 out of 10 customers will write a review when asked for one by the business.
You can check out reputation marketing software tools like Vendasta, Reputation Loop, Trustpilot, Get Five Stars, etc. These tools help you proactively seek, track and manage your reviews.
Using social media management tools like Hootsuite, you can keep track of your social mentions.
Always respond to the reviews and engage the people who are trying to communicate with you. Reviews are a great way of showing that you really care about your customers. So, design your customer service around this specific aspect.
Especially focus on the Facebook page and Google My Business page reviews as they will help you rank better, be more visible online and influence visitors.
5. Use local structured data markup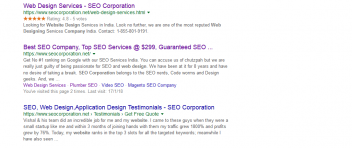 Structured data markup is actually schema markup and you can add it to your website's code to give search engines more information about your business.
Right now, only 31.3 percent of total websites have applied the markup strategy and most still rely on the basics. Schema Markup is a great way of making your local business stand out and rank high.
Google recommends structured data markup to help its spiders crawl the web pages better. You can check Structured Data Testing Tool to evaluate if you have implemented the markup well on your website.
Conclusion
Local SEO focuses on being available, relevant and high quality for searches that are done on a "near me" basis. Citations and Google my Business can generously help your business move forward and appear in more searches with relevant content. With reviews, meta descriptions and titles, you can design the first impression of your website.
Although these tips are just the beginning of Local SEO, they should give you the headstart you need.