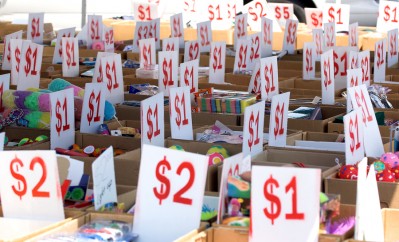 Will you knowingly buy counterfeit medicine if It comes cheaper than the original? I bet, you will never do it. Then why do you want to ruin the basic health and jeopardize the future of your website by buying cheap SEO services or cheap link building services. I am going to elaborate the top five major reasons you should never buy cheap SEO services. If you don't have enough money then learn SEO for free and apply it on your website. There are hundreds of SEO tutorials and video which you can read or watch to learn the basics of search engine optimization and apply to your website. Some of the best websites from which you can learn SEO are as follows:
But if your pocket allows then never choose a SEO company which focuses more on quantity of work than quality of work.
I have mentioned it hundreds of times in my articles, forums that one high quality is better than thousands of low quality links. Before Penguin, a website was not penalized if It had too many low quality links. So it is better not have links than having low quality links pointing to your website.
Definition of Low quality links or spam links – Low quality links mean links from websites which have shallow content and which do not serve the basic purpose of enhancing or augmenting the knowledge or experience of the visitor and which have been created just to serve the purpose gaming the system. Low quality link can also mean non-contextual links from sites for the sole purpose of gaming the system.
You can read more about it at: What is an Unnatural Link? An in-depth Look at the Google Quality Guidelines
I have seen advertisements of SEO companies promising hundreds of back-links in few dollars on websites like Fiverr.com . You can rest assured that these back-links will either get your site penalized or banned as  the SEO company or freelancer who gives these cheap back-links use software to create these back-links and those kind of websites are mostly not moderated so they carry no weight in Google eye's and harm your site's authority and reputation.
Q: Why is that cheap links can not of high quality?
Ans: A high quality link has the following parameters:
A high quality website has high domain and page authority.
A high quality link is always from contextual site.
A high quality link is relevant and useful for the visitors reading the content.
It is not from link farm,
It is not from low quality content.
Since high quality websites have established their authority over the years. It is tough to get links from them.
Low Quality Link Building Vs High quality Link Building
Cheap SEO companies giving hundreds of links in few dollars, fulfill their promises by making low quality link from low quality social bookmarking websites, directories, blog commenting, spam forum posting etc. All thee techniques are considered spam by Google
On the other hand, legitimate SEO companies do competitor research and find the best websites and blogs from which your competitors are getting links. Finding the best linking opportunities the link building experts filter any low quality website by checking the history of domain authority , page authority and out bound links of those websites. After they are done with the quality check the find out the best possible ways to reach webmasters of those websites and the well crafted messages explaining the advantages of link back to your site for users.
These kinds of links are very tough to acquire. You can expect one or two links if you contact 100 website owners. Although It is against Google's guidelines but most of the times exchange of money takes place too. Though these links are tough to acquire , these are millions of times better than links from spammy social book marking sites or directories. Since these link need lots of time and investment these cost you a bit high.
The second best technique is to produce high quality content. If your produce high quality content then people automatically link and share your articles or blogs giving you natural links ( high quality) but producing high quality content needs lots of research, experience and time. Instead of producing short and shallow content write high quality long content. You might find my following blog useful.